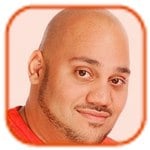 Posted by Andru Edwards Categories: Artist News, Gossip, Alternative, Pop, Rock,
Brandon Flowers often had to defend his home country of America because of President Bush.
The Las Vegas musician said people didn't like the fact he was from the States when George W. Bush became president in 2001, the year the band formed:
"Well, I feel the need sometimes to defend where I'm from. When we first came out as a band, Bush was president and there was a strong anti-American sentiment. I felt it as we were traveling the world, so it made me want to push back a little bit, because we have good people with big hearts. We've seen it shift and change since Obama became president but I was young and trying to understand it all."
And the "Mr Brightside" hitmaker said he still represents his native America but has fallen in love with Europe. "I have these two sides that are constantly fighting. There's that desire to represent where I'm from, that dusty American road pushing against the fantasy world and European music that I grew up with. Sometimes when they meet in one of our songs, like 'When You Were Young,' it's great," he continued.
Click to continue reading Brandon Flowers Had to Defend America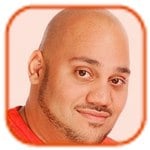 Posted by Andru Edwards Categories: Artist News, Alternative, Rock, New Releases,
The Killers don't feel ready to put out a greatest hits album.
The "Mr. Brightside" rockers are about to release their Direct Hits compilation but feel they should have waited another decade to amass a bigger catalogue of hits.
"We'd wait another 10 years if it was up to us, but it's a contractual thing. We can fill a CD so it makes good business sense at this time of year. However, it's not like we're so pleased with ourselves we want to put it out. It feels like a douchie move," drummer Ronnie Vannucci said.
The "Human" hitmakers insist they are just taking a break from music and have no plans to end their career just yet. "I'm looking forward to coming back when we're ready. It's a very strange existence, a huge juggling act to navigate this rock 'n' roll life. The perception of us is what it is - people know what's up. Bands don't usually make it this long - if you get past 10 years, you're bionic. It's not like everything we touch turns to f**king gold," Ronnie added.
Click to continue reading The Killers Embarrassed by Greatest Hits Album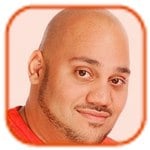 Posted by Andru Edwards Categories: Artist News, Gossip, Pop, Rock,
The Killers think that America is "musically retarded."
The Runaways band are glad they were recognized as stars in the UK before getting big in their home country, because they don't like the pop songs played on US radio. "Breaking in the UK first was great because America is retarded musically. It's upside down. There's so much great music that doesn't get the attention. There's a lot of bull***t on US radio," they said. Singer Brandon Flowers added, "I start to wonder, what do adults listen to? Do they listen to what's being played on the radio? You should listen to something that's for you -- not about giving your virginity to your boyfriend on Saturday night. It is retarded. Every song is that song. And if 40-year-olds are listening to that rubbish, they're going to raise kids on it. It's not even music."
The band have now sold over 22 million albums, and are releasing a greatest hits record, but vow to continue after some time off. "We'll have a little break then I'll make another solo album, but it's not the end for us," Brandon, 32, added.
Click to continue reading The Killers: America Is '"Musically Retarded"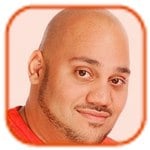 Posted by Andru Edwards Categories: Concerts / Tours, Site Announcements, Site Features, Rock,
Aww yeah! That's right--we're giving away two pairs of tickets to see The Killers perform tomorrow night at Verizon Theater in Grand Prairie, Texas! The show is completely sold out, but rather than dropping a ton of cash on scalper tickets, why not try and win a pair from us, compliments of our friends at Monster and AEG Live?
So, how do you enter to win tickets to see The Killers tomorrow night? Simply use the widget below to keep track of your entries! We've got a lot of ways for you to enter, but don't check off any that you don't actually perform. If you do, you'll be eliminated. Also, note that one of the options grants you ten entries. Might wanna give that one a look:
Good luck!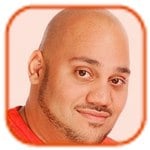 Posted by Andru Edwards Categories: Awards, Editorials, Industry News, Pop, Rock,
The Killers were turned down by every major record label in the US.
The "Somebody Told Me" band found it hard to get a deal in their home country at the start of their career, but a good review and radio play in Britain helped kick started their career.
"Every major label in America turned us down, then we got a glowing review in NME magazine and every single one of those labels offered us a record deal. So I will always be thankful to the NME," frontman Brandon Flowers said.
The band were awarded the Best International Band trophy at the recent NME Awards, and said they were amazed to be at the ceremony alongside their hero, guitar player Johnny Marr. Referencing two of Johnny's bands, Brandon added to NME magazine, "It's a big honor just to be here with Johnny Marr. I mean have you ever heard Electronic? But The Smiths were a staple for so many of us that were in that room. It's incredible, the influence they had."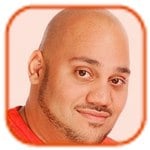 Posted by Andru Edwards Categories: Gossip, Rock,
The Killers think that Coldplay will always be more popular than them. Frontman Brandon Flowers admits the British band is leagues ahead of his own in terms of becoming the next U2 and has resigned himself to the fact that he will never achieve the same level of popularity.
"We're a few steps behind Coldplay. There's no catching them now. I never felt we were chasing them and I'm not deflated, but they've just taken that," Killers frontman Brandon Flowers said. The 31-year-old singer is highly critical of the current rock scene, however, and said that in the eighteen months the "Mr. Brightside" hitmakers went on hiatus, the state of guitar bands got even worse and they all need to "get over" themselves and write songs that can compete with his own.
Click to continue reading The Killers Can't Match Coldplay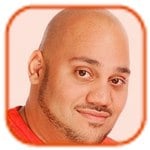 Posted by Andru Edwards Categories: Collaborations, Gossip, Rock,
The Killers would love to team up with Muse for a track. The two bands both played at the MTV European Music Awards (EMAs) in Frankfurt, Germany, on Sunday, and hung out at a party afterward, where Killers singer Brandon Flowers said he likes the idea of collaborating with the British rock titans.
"We've become good friends with Muse. We get along so well, so I'd never rule out working together. We would be trying to outdo each other. It would be spectacular, the choruses would be huge," he told The Sun.
Click to continue reading The Killers to Team up with Muse?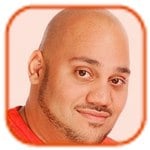 Posted by Andru Edwards Categories: Concerts / Tours, Gossip, Alternative, Rock,
Brandon Flowers admits that fame changed him. The Killers frontman says he began wearing eccentric stage outfits and acting cocky in the band's early days in order to feel more confident because he couldn't cope with the change around him.
"I grew up in Utah, and all of a sudden we're getting popular in London - the coolest city in the world - and we were like, 'This is not what we're cut from.' So I puffed up my chest and spread the feathers - that was my reaction to that. I do have a belief in myself and in the band, but it wasn't like that," he said.
The "Mr. Brightside" singer says that the days of his infamous pink leather jacket and feathered epaulettes are behind him with the band's fourth studio album Battle Born, but he doesn't regret any of his statement looks: "Getting more comfortable in my own skin and feeling more confident is somehow tasking the place of feathers and pink leather. I wouldn't take back the feathers. I felt empowered when I put that jacket on, it was a ceremony, I loved it. But I can't wear them forever. I gave them to the London Hard Rock."
Click to continue reading Brandon Flowers Changed with Fame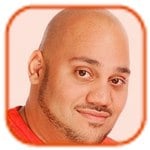 Posted by Andru Edwards Categories: Gossip, Alternative, Rock, New Releases,
Brandon Flowers is always worried The Killers will be "obsolete."
The 31-year-old singer admits he has found writing the band's fourth album Battle Born to be his toughest yet because he is nervous fans of the group's music will have moved on: "The expectation seems to increase with every album. It doesn't get any easier - you want to earn your keep. It's the hardest thing I've done. I'm always worried that people are going to have moved on, that something will have happened to make us obsolete, but I think we'll be OK. This who thing has happened so fast that's it's always real hard for us to understand."
However, Brandon does admit he has begun taking singing lessons so he can put more strength in his vocals. "Yeah I want to be stronger. I heard that the male voice isn't mature until you're about 33, and I'm almost there, so I thought, 'You might as well exercise this sucker,'" He added to Britain's ELLE.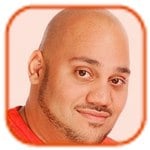 Posted by Andru Edwards Categories: Concerts / Tours, Gossip, Performances, Alternative, Rock, New Releases,
The Killers have promised a host of surprises for their upcoming concert directed by Werner Herzog.
The group are collaborating with the legendary director for a September 18 show for the American Express Unstaged music series, which will coincide with the launch of their latest album Battle Born, and bassist Mark Stoermer says they are ruling nothing out.
Click to continue reading The Killers Promise a Concert Surprise
© Gear Live Media, LLC. 2007 – User-posted content, unless source is quoted, is licensed under a Creative Commons Public Domain License. Gear Live graphics, logos, designs, page headers, button icons, videos, articles, blogs, forums, scripts and other service names are the trademarks of Gear Live Inc.