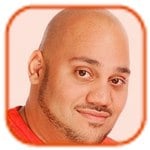 Posted by Andru Edwards Categories: Collaborations, Covers, Pop, Rock,
Miley Cyrus and Flaming Lips are recording a Beatles cover.
The "Adore" hitmaker and the rock band have announced they have teamed up in the studio and are in the process of creating their own version of the 1967 hit "Lucy In The Sky With Diamonds."
Frontman Wayne Coyne took to Instagram yesterday to announce the collaboration. He posted a picture of Miley, 21, in the studio, accompanied with the caption, "Miley in the studio vomiting diamonds while singing Lucy In The Sky With Diamonds!! If you're a Beatles and John Lennon freak you gonna love love love this track!! Got Andrew from MGMT too!!!! [sic]."
Wayne, 53, hinted at a possible collaboration last Friday when he posted a picture of Miley rolling a cigarette, but he failed to divulge too much information. "Recording with Miley... High as f**k..." he wrote.
Click to continue reading Miley Cyrus and Flaming Lips Record Beatles Cover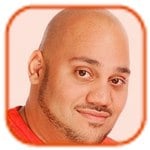 Posted by Andru Edwards Categories: Gossip, Reunions, Rumors, Alternative, Rock,
Morrissey claims he doesn't know anybody who wants The Smiths to reunite.
The former frontman, whose band split in 1987, also insists there aren't any bands he would like to see reform because he wants to remember how they were in their heyday:
"I don't know a single person who wants a Smiths reunion! There aren't any bands I [would] like to see again because your memory of them is how they were in their prime or at their best or at their most desperate, and you look to them to be someone that they no longer are."
The "First of the Gang to Die" singer also insists he was never influenced by The Beatles when he formed The Smiths with guitarist Johnny Marr, bassist Andy Rourke and drummer Mike Joyce in 1982. When asked about the 50th anniversary of the Fab Four's first trip to America, he revealed, "I thought four of their songs were magnificient, and if a band can give you four magnificent songs then that's good enough for me. But was I ever influenced by The Beatles? No."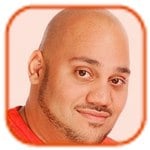 Posted by Andru Edwards Categories: Awards, Gossip, Performances, Reunions, Rumors, Alternative, Rock,
Ringo Starr is reuniting with Paul McCartney to mark 50 years since the Beatles arrived in America.
The pair will join forces for a TV tribute to their appearance on The Ed Sullivan Show, which is linked with this year's Grammy Awards, although they have not confirmed they will perform at the ceremony.
"To celebrate the 50 years since we landed in New York in February [1964], they are putting on a big show on Monday and we will be doing it there," Ringo said in Los Angeles.
The last two surviving Beatles will work together on a one-off show which will be filmed on January 27, the day after the Grammy Awards, at the Ed Sullivan Theater. The Night That Changed America: A Grammys Salute to The Beatles, will pay tribute to their legacy with performances from the likes of John Mayer and The Eurythmics. There is also speculation that the pair will perform alongside Beyonce, Daft Punk and Lorde at the ceremony and the rumors are yet to be denied.
Click to continue reading Ringo Starr Reunites with Paul McCartney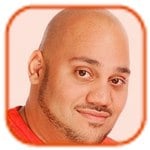 Posted by Andru Edwards Categories: Artist News, Reunions, Rock,
Ringo Starr says that the Beatles may have reunited by now had they all survived.
The 72-year-old musician and his former bandmate Paul McCartney have both gone on to have successful music careers since the band split in 1970, but Ringo likes to think all four original members would have got back together for a tour if they were all alive now. John Lennon was shot by a fan in New York in 1980, while George Harrison died of lung cancer in 2001.
When asked the "crazy question" on whether they would reunite in the present day, Ringo said, "I'd like to think, yes, we would. Paul still goes out with his band, I go out with mine and John would have probably been going out with his. George was not big on touring so I'm not sure about him. But who knows... it could have come together."
Click to continue reading Ringo Starr: Beatles May Have Reunited if All Were Alive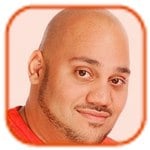 Posted by Andru Edwards Categories: Artist News, Pop, Rock,
Paul McCartney used to be inspired by cinema adverts. The Beatles star says his early influences included anything that would make him laugh, and remembers he and bandmate George Harrison were particularly amused by a particular furniture commercial.
"There were millions of things. Information we'd had from very early childhood and from teenagehood, when you're going down the cinema, seeing something funny and making a song out of it. George and I really loved cinema adverts, for instance, which we used to take the p**s out of. There was one for furniture called Link, showing this couple eyeing stuff up, where the catchphrase was, 'Thinking of Linking?' And me and George were like, 'You know what? That's a good title.' So one of my earliest songs went, 'Thinking of linking my love with you, thinking and linking can only be done by two.' Terrible! We never did anything with it, of course."
Click to continue reading Advertisements Inspire Paul McCartney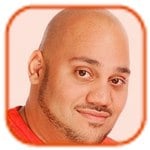 Posted by Andru Edwards Categories: Gossip, Rumors, Rock,
Paul McCartney has insisted Yoko Ono wasn't responsible for the end of The Beatles.
The 70-year-old musician has attempted to end decades of anger directed at the Japanese artist for the band's demise in 1970 and is adamant his decision to quit the group wasn't motivated by a dislike of John Lennon's widow - a much held belief.
In an interview with David Frost for television channel Al Jazeera English, Paul said, "She certainly didn't break the group up, the group was breaking up."
Paul insists they were a number of different reasons why the band - which also included the late George Harrison and Ringo Starr - ended and he credits Yoko with inspiring some of John's best work. The "Hey Jude" songwriter believes the different creative influences Yoko, 79, brought into John's life helped him write tracks such as "Imagine" and "Dear Prudence."
Click to continue reading Paul McCartney: Yoko Wasn't to Blame for Beatles Split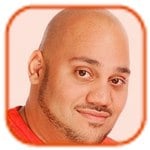 Posted by Andru Edwards Categories: Artist News, Gossip, Industry News, Alternative, Dance, Electronic, Hip-Hop & Rap, Pop, R&B / Soul, Rock,
Coldplay, Pink Floyd and Kylie Minogue are to be dropped by their label.
Troubled British record company EMI is undergoing a takeover by Universal Music Group, and the European Commission ruled today it can go ahead on condition it sells off most of its smaller record labels.
Acts who will now find themselves without a parent label include David Guetta, Tinie Tempah, Gorillaz, Cliff Richard, David Bowie, Tina Turner and Duran Duran, who are all signed to Parlophone. Chrysalis - home to Depeche Mode and Moby - will also have to go, as will Mute, home to the Ramones and Jethro Tull.
One act EMI will be keep are The Beatles, a hugely lucrative band, who still sell millions of albums even though they split in 1970.
Click to continue reading Coldplay, Pink Floyd and Kylie Minogue to Be Dropped From Label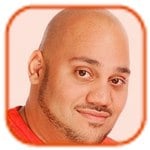 Posted by Andru Edwards Categories: The Charts, Pop, Rock,
Paul McCartney has warned One Direction being compared to The Beatles could be a "kiss of death."
The Beatles are one of the biggest bands in history, but Paul - the group's songwriter and bass player - thinks too much pressure is put on artists when they're compared to such iconic acts, and instead people should just call them "the next terrific band."
"There are so many bands who all get called, 'The next Beatles'. Suddenly it puts an awful lot of pressure on them to be the next Beatles. Oasis were, 'The next Beatles' once if you remember. It's a pressure, because suddenly you've got to live up to all the things that we did, and it was a different time. So let's just call them, 'The next terrific band.'"
One Direction are currently taking America by storm, and earlier this month made history by becoming the first UK act to top the American chart with their debut album, Up All Night.
Paul wishes the boy band well for the States, where they are returning for another tour later this year: "They're doing well in America. It's good - good luck lads."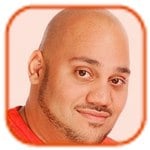 Posted by Andru Edwards Categories: Concerts / Tours, Performances, Rock,
Taylor Momsen became a rock musician after growing up listening to AC/DC and Nirvana.
The Pretty Reckless frontwoman - currently working on a follow-up to the group's 2010 debut Light Me Up - was inspired to start making heavy rock 'n' roll music by her father's albums.
"My dad has a massive record collection. So I grew up listening to vinyl, you know all the classics, Beatles, Zeppelin, Who, Pink Floyd, you know AC/DC, Soundgarden, Nirvana. So I just, I kind of grew up with it, and it just stuck," she said.
The 18-year-old singer-and-actress was "so excited" when the "Miss Nothing" hitmakers completed their debut album, but she thinks it's the "most incredible feeling in the world" when fans sing her own songs back to her during live performances: "Finishing the record was the first thing. When it was actually done, you know, I was so excited. But then, you know writing any type of song - any time you finish something that's like the best feeling in the world. And then what comes after that is playing it live, and then from, translating from playing it live to having the fans sing every word to every song back to you is just the most incredible feeling in the world."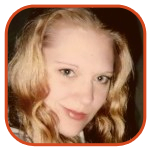 Posted by K.C. Morgan Categories: Performances, Videos, Rock,
Sir Paul McCartney helped to create one of SNL's most memorable episodes over the weekend.
In-between appearing in skits, McCartney took to the stage no less than four times to perform several hits -- but the most poignant was definitely when he honored former bandmate and collaborator John Lennon. This year marks the 30th since the rocker's death, and McCartney played tribute by playing "A Day in the Life" and Lennon's own "Give Peace a Chance."
Watch (and listen!) in the video above.
Click to continue reading Paul McCartney Plays Tribute to John Lennon on SNL
© Gear Live Media, LLC. 2007 – User-posted content, unless source is quoted, is licensed under a Creative Commons Public Domain License. Gear Live graphics, logos, designs, page headers, button icons, videos, articles, blogs, forums, scripts and other service names are the trademarks of Gear Live Inc.