Melanie Chisholm has hinted the Spice Girls could reform in 2016.
The singer, formerly known as Sporty Spice, has revealed the girl power group could get back together for a brief reunion tour to mark the 20-year anniversary of the release of their iconic debut single "Wannabe."
"It's funny isn't it because people are saying it's the 20 year anniversary of the Spice Girls, and we did get together in '94, but 'Wannabe' wasn't released until '96 so we don't really see it until '96. And you might see a few of us having a little dance about on stage, no plans, but we'll see what we can do for you," she said.
However, Melanie and her pals Emma Bunton, Melanie Brown and Geri Halliwell might have trouble convincing their former bandmate Victoria Beckham to join them, since she has put her music career firmly behind her and insisted last year the girls' performance at the London 2012 Olympics performance would be their last.
Victoria Beckham won't perform with the Spice Girls ever again.
The 39-year-old fashion designer admits it was an "incredible honor" to sing with Geri Halliwell, Emma Bunton, Mel B and Mel C at the London Olympics closing ceremony in 2012, but thinks it was the perfect time for the group - who separated in 2000 and undertook a reunion tour in 2008 - to call it a day for good.
"I won't ever do it again. Doing the Olympics was an incredible honor. I was so proud to do it; proud to be British... That was a perfect time to say, 'That's great. Thank you to everybody, but no more.' Sometimes you've got to know when it's time to leave the party," she said.
While Victoria is now a successful fashion designer, she thinks her previous pop career helped her in her current work. Speaking to Spain and Italy's Vanity Fair magazines, she said, "The Spice Girls were successful because we celebrated women. That's why I do what I do today."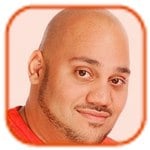 Posted by Andru Edwards Categories: Artist News, Concerts / Tours, Gossip, Reunions, Rumors, Pop,
The Spice Girls have been offered $41 million for a Las Vegas reunion but only if Victoria Beckham is part of the show.
The iconic pop group would love to reform to celebrate their 20th anniversary this year, with several major venues keen to host the comeback. "A Spice Girls reunion in Vegas could easily generation $100 million worth of PR in a few weeks and earn the group $41 million in the process. There's huge interest from various major casinos and hotels so it's just a case of whether the girls can persuade Victoria to change her mind on the project," a source said.
The fashion designer - nicknamed Posh Spice during her time in the "Wannabe" group - is said to have given her former band mates permission to reform as a four piece, but the deal is only for a full reunion. "Posh is more than happy for the four girls to do it without her but the problem is the offer is only on the table for all five of them," the source added.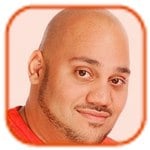 Posted by Andru Edwards Categories: Artist News, Gossip, Music Videos, Pop,
Emma Bunton claims the that Spice Girls were "sexy" but not "sexual."
The "Say You'll Be There" singer claims there is a huge difference between how the pop singers of today present themselves and how she and her bandmates - Geri Halliwell, Mel B, Mel C and Victoria Beckham - looked in their 90s heyday. "Back in the day the Spice Girls were fun and sexy. But we weren't sexual. Now people do take that next step and put it out there a bit more with their videos and stuff. If that's how someone wants to be and they're confident enough to bare themselves then that's completely down to them. But it's something that I personally wouldn't do. But I'm sure all this sexuality will be complained about and then it will be dropped again," she told The Daily Star.
Click to continue reading Emma Bunton: Spice Girls Were Not 'Sexual'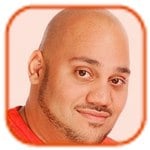 Posted by Andru Edwards Categories: Reunions, Pop,
Mel B. hopes the Spice Girls will reunite again next year. The America's Got Talent judge is eager to perform with her former band mates, Victoria Beckham, Geri Halliwell, Emma Bunton and Mel C. again but hinted they may be so keen on the idea.
The 38-year-old star told The Ellen DeGeneres Show on Friday, "I'd love to do it. I'm going to make it happen one day. I'm hoping in the next year or two, when everyone's cleared their diary a little bit. I'm hoping. They're going to kill me for this. I'm saying it but I have to go and ask them all. I'm in so much trouble."
Click to continue reading Mel B Wants Another Spice Girls Reunion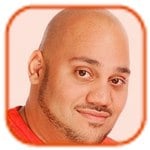 Posted by Andru Edwards Categories: Collaborations, Reunions, Upcoming Releases, Pop,
Mel B is set to record a duet with her former Spice Girls bandmate Geri Halliwell.
The 38-year-old singer - who formed one fifth of the chart-topping girl band along with Geri, Victoria Beckham, Emma Bunton and Mel C - is back in the recording studio to work on new music and is hoping her close pal will join her on a track.
"I'm definitely doing new music before the end of this year because I've just recorded three hot, hot singles. I'm having dinner with Geri so we will be talking about a collaboration," she said.
Mel enjoyed moderate solo success away from the 'Wannabe' hitmakers, including number one single "I Want You Back" featuring Missy Elliot, but she has largely focused on reality TV judging roles since the band's split in 2000, most recently working on the Australian version of The X Factor and America's Got Talent.
Click to continue reading Mel B Wants a Duet with Geri Halliwell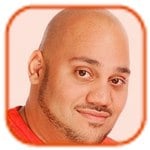 Posted by Andru Edwards Categories: Gossip, Pop,
Mel C has finally "embraced" being a Spice Girl.
The 39-year-old singer initially "rebelled" when the five piece group - which also included Geri Halliwell, Emma Bunton, Victoria Beckham and Mel B - split in 2000, but has since come to terms with her nickname and her legacy.
"Some people have finally seen there's more to me than Sporty Spice. In my mid-twenties I found it irritating that people never thought I could do anything else. It is my legacy and I'm really proud of it but, after working with the girls, I just wanted to rebel. As the years have gone on, I really embrace being a Spice Girl and I'm really proud. I'll always be Sporty Spice but it's nice to be recognized within the entertainment world for being able to do other things as well."
Although Mel and the girls have gone their separate ways, they try to reunite regularly so their children can spend time together. "We try to see each other as much as we can. Geri and Emma [live nearby] so we tend to see each other more, but whenever Melanie's back in town we hook up. Now Victoria lives here we see her less which is crazy, but she's back in Los Angeles at the moment. We try and get together and get the kids together," she added.
Victoria Beckham has dropped out of the Spice Girls reunion tour. The 90s girl band - also made up of Mel B, Geri Halliwell, Emma Bunton and Mel C - were reportedly set to perform a string of concerts in Australia next year and sources had claimed all five members would be involved.
However, Victoria - who has carved out a hugely successful career as a fashion designer - doesn't want to take part and will not be joining them. The mother-of-four's spokesperson told The Sun, "Victoria has no plans to tour with the Spice Girls in 2014. Her future focus concerns her family and fashion business."
However, the four remaining members are still keen to do it and look set to go ahead without Victoria. The girls last performed together as a five-piece at the London 2012 closing ceremony and Mel B said they were keen to go on tour again. "We're always talking about getting together. We always have cups of tea and dinners together. We're all friends at the end of the day," she said.
Before the Olympics the group last performed together in 2008 as part of their comeback tour.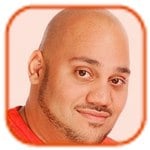 Posted by Andru Edwards Categories: Gossip, Reunions, Pop,
The Spice Girls are better friends now than they've "ever been."
Mel C insists her bandmates Mel B, Victoria Beckham, Geri Halliwell and Emma Bunton - who reunited earlier this year to perform at the Olympic Games closing ceremony - are closer than ever before thanks to them becoming "more chilled out" after having kids:
"We're better friends now than we've ever been. We've all grown up, become mums and are more chilled out. We're really grateful for each other because if it weren't for all five of us then we wouldn't have the great lives we have now."
The 38-year-old singer admits it has been a "great year" for the "Wannabe" hitmakers after they got back together for their London 2012 performance, but the brunette star isn't sure whether the girl group will ever play together again. "Yes, and this has been such a great year for us because of our performance at the Olympic closing ceremony. We were reminiscing so much over the old times. I think all of the girls are happy with the direction their careers have taken. I don't know whether we would perform together again," she said when asked about the girls.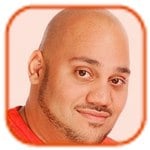 Posted by Andru Edwards Categories: Artist News, Gossip, Reunions, Pop,
The Spice Girls have learned to sort out their problems like "grown-ups."
The "2 Become 1" girl band - made up of Victoria Beckham, Geri Halliwell, Melanie C, Emma Bunton and Mel B - recently reunited for a one-off performance at the closing ceremony of the London 2012 Olympics and Melanie C says she's glad they no longer argue over petty things: "We've all gone on to have happy, successful lives, we've had our bumps along the way, and of course there's friction at times, because all of us are strong, independent women with opinions. But we've gone through such a lot together and we're all mums now, so disagreements get sorted out like grown-ups."
Click to continue reading Spice Girls Don't Argue Anymore
© Gear Live Media, LLC. 2007 – User-posted content, unless source is quoted, is licensed under a Creative Commons Public Domain License. Gear Live graphics, logos, designs, page headers, button icons, videos, articles, blogs, forums, scripts and other service names are the trademarks of Gear Live Inc.