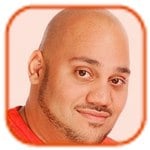 Posted by Andru Edwards Categories: Artist News, Upcoming Releases, Pop,
Lorde claims she's working on a new album which is "totally different" than her debut record.
The 17-year-old singer, who achieved global success with her album Pure Heroine, feels she has grown as an artist and writer in the past year and thinks her new material is more mature.
"I think I've learned so much as a songwriter, there's going to be so much of an improvement because of that. I'm working on stuff quite tentatively, it's definitely still at the beginning and yeah, it's totally different," she said.
The star claims she wrote her debut album about her life in New Zealand before she became famous and people who have always been close to her, whereas her new material looks at a time after she found success and how she is now part of the showbiz world: "I wrote the last album about that world which was the suburb where I grew up and populated by my friends and people who were really familiar to me. Now I'm in a different place every day and I'm with new people every day and it's a different vibe."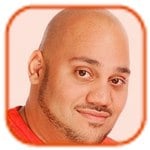 Posted by Andru Edwards Categories: Artist News, Gossip, Upcoming Releases, Rock,
Arctic Monkeys have scrapped plans for a new album this year.
The "Why'd You Only Call Me When You're High" rockers had initially intended to make a quick follow-up to 2013's critically-acclaimed LP AM, but now have no definite plans to return to the recording studio in the near future.
"We did have the chat but I don't think it's going to be happening. There are no plans for another record. I think people might want to forget about the Monkeys for a while. But who knows? We'll have a bit of time off and someone will say, 'Fancy doing another one?'" bassist Nick O'Malley told NME.
Click to continue reading Arctic Monkeys Have Scrapped New Album Plans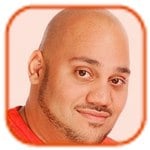 Posted by Andru Edwards Categories: Artist News, Gossip, Upcoming Releases, Pop, R&B / Soul,
Robin Thicke has penned a song to help win back Paula Patton.
The "Blurred Lines" hitmaker is said to have written a heartfelt track, titled "Get Her Back," on which he begs his estranged wife for another chance. The R&B star apparently intends to debut the track during his performance at the Billboard Music Awards.
According to TMZ, lyrics discuss how Robin is determined to "make it right" between the pair following the breakdown of their eight-year marriage in February amid rumors the R&B singer had cheated.
Memorable lyrics include, "I gotta get her, go get her back / I gotta treat her right / I gotta cherish her for life," and "I should've kissed you longer / I should've held you stronger / And I'll wait for forever for you."
Click to continue reading Robin Thicke Writes Song to Win Back Paula Patton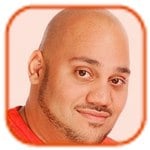 Posted by Andru Edwards Categories: Artist News, Upcoming Releases, Pop,
Jennifer Lopez claims her divorce inspired her new album.
The 44-year-old star has revealed her split from ex-husband Marc Anthony in 2011, after eight years of marriage, was a "turning point" in her life and gave her a different perspective on love, which she has written about for her tenth record.
"What I thought about love for my first nine albums is very different from what I think about it now after everything I've been through. My goal was to just be as honest as I could. You know, I'd gone through a lot in my life right at that point when I went on tour. I'd been through a divorce. A lot of things had happened. I really felt like it was a turning point in my life," Jennifer - who has six-year-old twins Max and Emme with the Latin singer - told Popcrush.com.
The "On The Floor" hitmaker - who started dating her 26-year-old former back-up dancer, Casper Smart, just months after splitting from Marc - also spoke about the video for new single, "I Luh Ya Papi," and admits she enjoyed working with topless male models for the promo: "It was a lot of fun. Let me tell you something, guys have been doing these videos for years because it's fun to do. When I was doing the song, I felt like it was very tongue-in-cheek... the video, we decided to do the same thing.
Click to continue reading Jennifer Lopez's Divorce Inspired New Album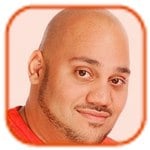 Posted by Andru Edwards Categories: Gossip, Hip-Hop & Rap, Pop, R&B / Soul, New Releases,
Justin Bieber's new love ballad is about Selena Gomez.
The 20-year-old singer posted a teaser for the track "Life Is Worth Living Again" on his Instagram account on March 15 and it is reportedly one of many new songs the "Boyfriend" hitmaker has written about his 21-year-old on/off girlfriend.
"Yes, 'Live Is Worth Living Again' was all for Selena and that's not the only song he's written for her. He's written a bunch of stuff for her, she's his biggest inspiration," a source said.
Justin, who has been dating Selena on/off since 2010, also dedicated a song to the brunette beauty during a surprise performance in Texas earlier this month. He turned up at the Banger's Sausage House and Beer Garden in Austin for the South by Southwest festival and sang his hit "As Long As You Love Me" for his "baby," who was standing in the wings. After his romantic gesture, the pair reportedly hung out together for an hour after everyone left the venue.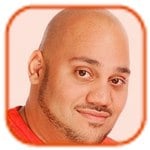 Posted by Andru Edwards Categories: Artist News, Collaborations, Upcoming Releases, Pop,
Kylie Minogue has blamed Sia for making her album about sex.
The "All the Lovers" hitmaker has teamed up with the producer for her forthcoming album Kiss Me Once - which includes tracks "Sexy Love," "Sexercize" and "Les Sex" - and insists she encouraged her to put a cheeky spin on her tracks to make them sound hotter.
"Sia is executive producer with me, which is amazing and a little dream come true, and there was a certain point on the album where we had countless songs, and she said, 'We need some sex on there.. we need a hot song.' Next thing I know there's 'Sexy Love,' 'Sexercize' and 'Les Sex'! And even looking at the album titles, trying to figure out what makes it on the album, I thought 'I can't really do that,' and then I thought 'Yeah, I really have to do that because they're all really great songs.' And I couldn't call them anything else, because that's what they are."
Click to continue reading Kylie Minogue Credits Sia for Her Sexy Album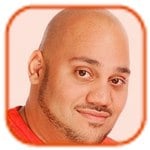 Posted by Andru Edwards Categories: Artist News, Country, Pop,
Taylor Swift started writing music because she was lonely.
The 23-year-old beauty has had several high-profile flings - including One Direction singer Harry Styles - but she insisted rejection when she was younger motivated her to begin creating her own songs: "I started writing songs because I wasn't invited to parties and sleep-overs. I wasn't noticed by the guy I like."
However, the "We Are Never Ever Getting Back Together" hitmaker found solace in her art and she explained she has learned "a lot" of important life lessons from her own music. "Writing songs has taught me a lot. One of the hardest lessons to learn in life is there's sometimes nothing you can do to make someone like you if they don't. It's okay to let that go," she added.
Taylor is known for putting her personal life on display in her tracks, and she has admitted her openness in that way means she doesn't feel the need to take her clothes off like many of her pop rivals. "I find it relatively easy to keep my clothes on because I don't really feel like taking them off. It's not an urge I have. For me 'risky' is revealing what really happened in my life through music. Risky is writing confessional songs and telling the true story about a person with enough details so everyone knows who that person is. That's putting myself out there, maybe even more than taking my shirt off," she previously said.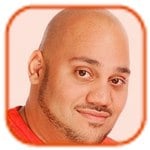 Posted by Andru Edwards Categories: Gossip, Upcoming Releases, Pop,
Lana Del Rey's new album is "so dark it's almost unlistenable."
The "Born to Die" singer has completed work on her second record, Ultra and warned fans it will not be particularly cheerful. According to MTV, she told fans in an online chat, "The record is finished and it's beautiful. And don't worry you will love Ultra - it's so wrong and exquisite. It is absolutely gorgeous - darker then the first - so dark it's almost unlistenable and wrong. But I love it. X."
Her second album may be moody, but the singer's personal life is certainly not, as it was recently revealed she has secretly been engaged to musician Barrie-James O'Neill since last summer. The "Video Games" star and Barrie - previously singer in the folk-rock band Kassidy - first got together in 2011.
Ultraviolence is set to be released this year.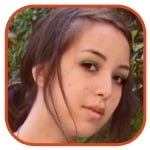 Posted by Robin Paulson Categories: Collaborations, Gossip, Hip-Hop & Rap, Pop, Rock, New Releases,
Perhaps Pharrell shouldn't break out the champagne glasses for his Grammy wins just yet.
The 40-year-old producer/singer/Arby's hat lover has been accused of stealing the rift from the 2004 Franz Ferdinand song "Take Me Out" for the Paloma Faith track he produced, titled "Can't Rely on You."
"Hey @Pharrell - I love your tunes. If you want to borrow a riff, just ask... [sic]," Alex Kapranos - Franz Ferdinand frontman - wrote on Twitter yesterday.
Although Kapranos seems to have taken the plagiarizing in good humor (he later pointed out another similarity between a popular contemporary tune and one from 1986: "THAT's what it is! Royals by Lorde sounds like You're The Voice by John Farnham. A wee bit."), Pharrell has yet to respond. Kapranos hasn't stated whether he'll pursue legal action against him.
Click to continue reading Pharrell Accused of Plagiarizing Franz Ferdinand Song
Read More

| The Huffington Post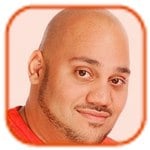 Posted by Andru Edwards Categories: Collaborations, Gossip, Electronic, Pop,
Charli XCX wants to write a song for Hilary Duff.
The 21-year-old singer/songwriter, who is behind Icona Pop's hit "I Love It," is eager to be involved in Hilary's first album in five years, after she submitted a song for Britney Spears' latest record.
"I want to write a song for someone like Hilary Duff, she's making a comeback and I want to be involved, it would be awesome. The Britney song didn't get used but there might be something with Icona Pop's next record and there's a lot of cool things in the pipeline," Charli said.
Meanwhile, the "Stay Away" singer is also focused on recording her own album, the follow-up to last year's True Romance, which she promises will be "aggressive." She told BANG Showbiz, "I've been working on my second record for four months, mainly in Stockholm. It's very much punk inspired, it's way less electronic but it's not going to be a massive departure for people who liked my first record. It's still a pop album but it's aggressive. I've been listening to The Hives a lot. I've written about 20 songs for it, I feel like I'm eight songs in [recording] but that could all change, I could decide I hate them. I want to have it done by February."
Click to continue reading Charli XCX Wants to Write for Hilary Duff
© Gear Live Media, LLC. 2007 – User-posted content, unless source is quoted, is licensed under a Creative Commons Public Domain License. Gear Live graphics, logos, designs, page headers, button icons, videos, articles, blogs, forums, scripts and other service names are the trademarks of Gear Live Inc.