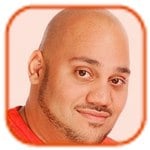 Posted by Andru Edwards Categories: Gossip, Reunions, Rumors, Rock,
Slash remains positive about reuniting the original members of Guns N' Roses.
The legendary "Nightrain" guitar player is open to the idea of getting back on stage with Steven Adler, Duff McKagan, Izzy Stradlin and Axl Rose, but says they haven't discussed it. "It's not something that any of us have reached out to each other and said that we wanted to do thus far. So, rather than be a pessimist and say, 'No, it'll never happen,' it's not like I'm harboring a lot of resentment. If it happens one day, it happens. If it doesn't, I don't think anybody's losing any sleep over it."
Guns N' Roses became one of the biggest bands in the world with their debut album Appetite for Destruction in 1987, but by 1994, the only original member left in the group was Axl, who continues to perform with the a different line up to this day. The original members were all scheduled to attend the band's induction to the Rock 'n' Roll Hall of Fame in Cleveland, Ohio, last year, but Axl pulled out, and was booed at the ceremony.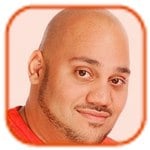 Posted by Andru Edwards Categories: Gossip, Reunions, Rumors, Rock,
Duff McKagan wants to get Velvet Revolver back together. The bass player and singer now fronts new band Loaded, but is hopeful he will reunite with legendary guitarist Slash, drummer Matt Sorum and guitarist Dave Kushner for a third album with the supergroup.
When asked if Velvet Revolver would continue - despite parting ways with vocalist Scott Weiland in 2008 - he said, "I hope so because it's a damn good band. Slash and I are family. He will be my brother until the day I die and I want to play with him again and we will."
Duff, Slash and Matt were also at one time members of Guns N' Roses, before forming Velvet Revolver in 2002. They have released two albums to date, Contraband in 2004 and Libertad in 2007. After Scott's departure, the group launched a search for another singer, but although there were many people in the frame including Myles Kennedy, Sebastian Bach and Slipknot singer Corey Taylor, they ultimately decided to go on hiatus instead.

Click to continue reading Velvet Revolver to Reunite?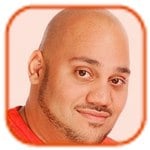 Posted by Andru Edwards Categories: Artist News, Awards, Industry News, Rock,
Slash has been honored with a star on the Hollywood Walk of Fame.
The former Guns N' Roses guitarist attended a ceremony outside the Hard Rock Cafe in Los Angeles on Tuesday for the unveiling of the 2,473rd star where he was feted by friends including Charlie Sheen, music producer Robert Evans and radio host Jim Ladd.
"I've been a part of the Hollywood fabric for a long time and to actually be appreciated by the city of Hollywood is a huge, huge honour. And so I want to thank everybody for this; it's unbelievable. This is a really special acknowledgement ... it's the coolest thing you could ever get. I'm such a part of this scenery. I went to school here, and started playing guitar here, literally 100 yards down the street ... I got a very technicolor education up here."
Charlie made a heartfelt speech in honor of his friend but also used the opportunity to take a swipe at Slash's former Guns N' Roses bandmate Axl Rose. "It's quite fitting, I think, that Slash is getting a star on the very street that Axl Rose will one day be sleeping on. This man here, through his music and through his person, through his compassion, has changed the way that I look at the world forever. That can only happen through true artistry," he joked.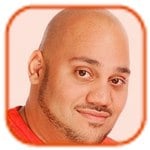 Posted by Andru Edwards Categories: Artist News, Performances, Rock,
Slash insists calling him a guitar master is "bulls**t."
The former Guns N' Roses star is renowned for his musicianship but he insists it is down to hard work, rather than natural expertise and he can always improve his skills.
"That whole guitar master stuff, that's bulls**t - I have been working and working on it, and it will never end. It's a work in progress, but I have a great time doing it," he said.
Slash - who picked up the Icon Award at the Kerrang! Awards in London - loves performing live and says he has more fun doing so as he is getting older because he is a much more accomplished musician: "Live is predominantly what I got into this for. I love to write songs and I love recording them, but its all a means to an end and that is performing live. Playing live now, when it comes down to it not much has changed over the last 20 years, but I'm a little bit more coherent these days, and I'm a little bit of a better guitar player, so I guess it's a little more fun."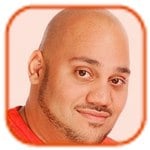 Posted by Andru Edwards Categories: Gossip, Reunions, Rock,
Guns N' Roses' classic line up will never reunite.
The definitive incarnation of the group - guitarists Slash and Izzy Stradlin, singer Axl Rose, bassist Duff McKagan and drummer Steven Adler - were given the opportunity to appear together as they were inducted to the Rock 'n' Roll Hall of Fame earlier this year, but after Axl declined to show up, Slash has drawn a line under the idea once and for all.
"That last Rock 'n' Roll Hall Of Fame thing was it. I've been entertaining the idea for other people for years, but it's never been my inclination to get back together. Given the opportunity for us all to show up in one place, that was the only reasonable platform for us to do it, and it didn't happen. I'm really sick to death of even entertaining the concept."
Axl - who still tours with Guns N' Roses and is the only original member of the band - and Slash have a long running feud, but despite that, the guitarist doesn't think any of the original members want to appear on stage together again: "I think you've got a situation where nobody involved wants to revisit. It's not just me - it's the whole band. And so I don't think there's a price tag that anybody's put in front of us that's going to make that work."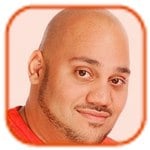 Posted by Andru Edwards Categories: Artist News, Reunions, Rock,
Slash is "very proud" of his time in Guns N' Roses.
Despite having success with Velvet Revolver and as a solo artist, the guitarist admits nothing quite compares to when his first band hit the big time in 1987 with their debut album Appetite For Destruction.
"I'm very proud of what we did in that band, but it's nice to be recognized for something you've got going on right now," he said.
The 46-year-old musician includes songs from his time in both Velvet Revolver and Guns N' Roses in his solo sets and he enjoys the freedom he now he isn't in a group: "I'm not a dictator, there are no egos - everybody has great ideas for the songs. Every band I've ever been in I tried to make it always just about the music, never about who was the star."
Slash famously fell out with Guns N' Roses singer Axl Rose in the 90s, and he, along with the other original members, left the hard rock group. Axl refused to attend the classic line-up's induction into the Rock and Roll Hall of Fame earlier this year insisting he felt disrespected by the organization.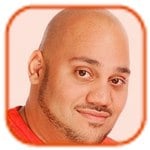 Posted by Andru Edwards Categories: Artist News, Rock, Amazon MP3 Store, iTunes, Zune,
Slash thinks music has "lost its magic." The former Guns N' Roses guitarist thinks the modern popularity for purchasing albums through downloads lead to the listener missing out because they don't get a complete package that includes the visuals of artwork.
"There was a certain excitement that came with the release of a new record, and a lot of it was just the package itself, and it was something that you milled over while you were listening to the record. It was sad to see them sort of get phased out, but, you know, with CDs at least you still had the booklets, but now, when you look at the digital situation, you're like 'There's nothing in it,' you know. It's not even tangible any more. It's convenient, but you lose the magic of it."
The 46-year-old star is renowned for his musicianship yet he believes playing guitar well is a "never-ending process" and he practices every day: "The funny thing for me, obviously I think it's well known that I quit drinking a few years ago, and so instead of picking up some other bad habit I just put it all back into the guitar playing, so I probably play guitar more now than when I first started.
Click to continue reading Slash: Music Has Lost Magic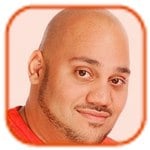 Posted by Andru Edwards Categories: Artist News, Awards, Rock,
Paul McCartney has been named Artist of the Year at the inaugural Ultimate Classic Rock Awards.
The 69-year-old musician beat off strong competition from Motley Crue's Nikki Sixx, Chickenfoot's Sammy Hagar and Alice Cooper to take home the honour with 34 per cent of the vote in the poll.
"The 69-year-old McCartney had his (meat-free) plate full for all of 2011. Whether it was releasing re-issues of his two truest solo efforts, McCartney and McCartney II, collaborating with the New York City Ballet, producing a film marking the 10-year anniversary of 9/11 or embarking on his huge On the Run tour, he pretty much did it all. Congratulations, Paul!" said a statement on ultimateclassicrock.com.
AC/DC were the big winners with wins in three categories including Best Reissue or Archival Release, Best DVD and Best Commercial while Chickenfoot received two gongs, Album of the Year for Ill and Song of the Year for "Big Foot." Slash took home the Best Live Album gong, with his former band Guns 'N Roses voted Tour of the Year and Ozzy Osbourne won Best Box Set. 230,000 votes were cast in the 2011 Ultimate Classic Rock Awards.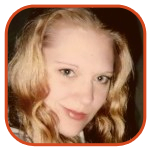 Posted by K.C. Morgan Categories: Performances, Videos, Hip-Hop & Rap, Pop, R&B / Soul,
The Black Eyed Peas put on a highly-produced halftime show for Super Bowl XVL watchers, though they didn't do it alone. Quick guest appeareances from Slash and Usher help put the show over the top.
The Peas performed a variety of melodies, including their hit "Boom Boom Pow" and "The Time (Dirty Bit)."
Some (meaning, Perez Hilton) are calling it the "best Super Bowl half time show in years," but others have an opposing opinion. Yahoo's review found the Peas to be a little nervous an uncomfortable. Their verdict? Usher should have headlined the entire show.
Form your own opinion, and watch the whole thing in the video above.
Read More

| Perez Hilton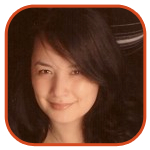 Posted by Veronica Santiago Categories: Collaborations, Music Videos, Rock,
Although I doubt Fergie would ever have to drug a man to get him back to her room, that's exactly what she does in this new music video.
In this clip for "Beautiful Dangerous," the Black Eyed Peas singer arms herself a knife, ropes and very little clothing to keep the ex–Guns N' Roses guitarist exactly where she wants him.
The song is just one of many collaborations on Slash's self-titled album.
After watching the video, let us know what you think of Fergie's acting -- and musical -- performance. Do you like seeing/hearing this side of her?
Read More

| Us Weekly
© Gear Live Media, LLC. 2007 – User-posted content, unless source is quoted, is licensed under a Creative Commons Public Domain License. Gear Live graphics, logos, designs, page headers, button icons, videos, articles, blogs, forums, scripts and other service names are the trademarks of Gear Live Inc.