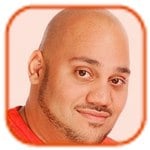 Posted by Andru Edwards Categories: Artist News, Gossip, Hip-Hop & Rap,
Iggy Azalea has blasted her critics for doing nothing with their lives.
The "Fancy" hitmaker, who was bombarded with a stream of negative comments from Nicki Minaj's fans, slammed her haters in a series of angry posts on Twitter yesterday, and also hit back at her own supporters for participating in "disgusting fan wars."
"Just remember while your all at home online cracking jokes about artists etc that Most of you have done NOTHING. NOTHING! With your lives... Don't flex someone else's achievements. So many of you Internet kids quote the feats of others as if they were your own. And just to clarify for anyone who didn't understand that last statement goes out to people who bully others," the 23-year-old Australian star tweeted. "Fan wars back and forth and all that s**t is all bulls**t. Someone who's music you love doing great should never be an excuse to be awful to others. That's my point I suppose. I just find it really disgusting."
Click to continue reading Iggy Azalea Blasts Her Critics and Fans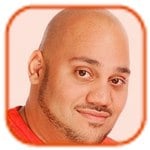 Posted by Andru Edwards Categories: Artist News, Gossip, Pop, New Releases,
Lily Allen is planning to apologize to Rita Ora and models Cara Delevingne and Jourdan Dunn over songs on her new album.
The "Hard Out Here" hitmaker, who is about to release her new record Sheezus, appears to hit out at the stars by joking about celebrities who attend corporate events. "I still need to write letters to Rita Ora and Cara Delevingne. The song where I appear to slag off Rita and Jourdan is very much the same premise as Cheryl Tweedy. It's not about them, it's about the idea of them," she said, according to The Daily Mail.
Meanwhile, the 28-year-old star, who has made her comeback after a four-year hiatus, was copied into harsh emails about her new material from a focus group when her record label carried out market research for her new album: "I accidentally got copied in on a whole bunch of it and reading it was one of the most horrible moments of my life. They don't actually tell the people what it is that they're listening to. So a lot of it was just people going, 'Is this Lily Allen? It f****ng is Lily Allen', 'If this is her I thought she'd ####### retired, the stupid ****!'"
Click to continue reading Lily Allen: I Need to Apologize to Rita Ora and Cara Delevingne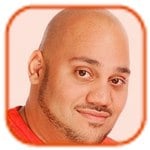 Posted by Andru Edwards Categories: Gossip, Reunions, Rumors, Rock,
The Smiths' former drummer Mike Joyce insists he will never read Morrissey's autobiography.
The 50-year-old musician was with the band until they split in 1987 and later sued Morrissey and Johnny Marr over unpaid royalties, which is discussed in the book. Speaking to the new issue of Q magazine, Mike said, "I've not read the book, and I never will. I've got a pretty good idea of what's in there. I don't want to go down that route of putting out a statement saying that this or that is wrong."
However, he added that he would still be keen to take part in a Smiths reunion, saying, "Of course, we'd all do it we were asked. We were one of the greatest bands ever. As a performer, there was nobody better than Morrissey. But a reunion is never going to happen."
In November last year Johnny Marr was joined onstage by his former bandmate Andy Rourke in New York. The bass player accompanied him on two Smiths songs, "How Soon Is Now?" and "Please, Please, Please, Let Me Get What I Want," during Johnny's sold out headline show at Webster Hall in Manhattan.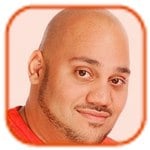 Posted by Andru Edwards Categories: Artist News, Awards, Gossip, Leaks, Rumors, Country, Hip-Hop & Rap, Pop,
A new tape has surfaced of Kanye West ranting after the 2009 MTV Video Music Awards.
The "New Slaves" rapper famously interrupted Taylor Swift as she gave her acceptance speech for Best Video for "You Belong With Me" at the event, with a speech on why he felt Beyonce should have won. A recording has now emerged in which Kanye bizarrely seems to explains his actions were because he spent time re-writing his verse in Jay-Z and Rihanna collaboration "Run This Town," which was released earlier that year.
According to Gawkeronline.com, Kanye says, "I wrote my f***ing 'Run This Town' verse for a f***ing month! When I heard Eminem's verse on the Drake s**t, I went back and rewrote my s**t for two days. I cancelled appointments to rewrite! I f***ing care! You know what I'm saying? And that's what I'm saying. Because I did that, Taylor Swift cannot win over Beyonce!"
Click to continue reading New Kanye West VMA Rant Surfaces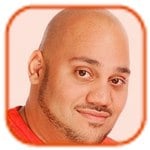 Posted by Andru Edwards Categories: Gossip, Dance, Electronic, Pop, New Releases,
Liam Gallagher has blasted Daft Punk's new single.
The Beady Eye frontman insists he could've written "Get Lucky" in "a f***ing hour" and can't understand the "fuss" surrounding the French duo's track, which has already sold half a million copies in the UK.
"I'd write that in a f***ing hour. I don't know what the fuss is about, you know what I mean? It's like f**k off, give me a f**king break," he ranted.
Daft Punk - which is made up of Thomas Bangalter and Guy-Manuel de Homem-Christo - famously keep their real identities hidden, but Liam is not a fan of their helmetted-robot outfits: "I am not going to have people wear disguises. Take your f***ing helmet off. Let's see what you look like sans helmet, whatever you're called."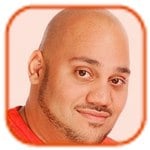 Posted by Andru Edwards Categories: Gossip, Rumors, Hip-Hop & Rap, Pop,
Rihanna slammed long-term rival Ciara for allowing the media to "play her."
The 25-year-old pop star hasn't always seen eye-to-eye with the "Body Party" singer and has taken a swipe at her for always mentioning her in interviews. "Why am I still the main topic of her interviews!! She don't be shame tho? How she let em [the press] play her like that everytime?? It's like, 'yea I know you're here to talk about (insert album title) but we wanna talk about a more relevant topic...Rihanna!!! Like she sits there and falls for it everytime!!!! #whurrisyopublicist (sic)" Rihanna posted on Instagram.
The bitter row between the singers initially began two years ago when Ciara accused the Barbadian babe of not being "the nicest" when they met at a party. Rihanna sarcastically replied," My bad ci, did I 4get to tip u? #howrudeofme.(sic)"
The spat between the pair has fizzled out over the past year but Ciara recently re-started the argument when addressing Rihanna on an episode of Fashion Police saying she was "nuts" for ignoring her.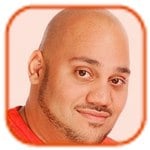 Posted by Andru Edwards Categories: Gossip, Dance, Electronic, Hip-Hop & Rap,
Deadmau5 "f***ing hates" Kanye West.
The "I Remember" dance music icon has hit out at the rapper, ruling out ever teaming up with him on a track. When asked who he would like to collaborate with, he told Vibe magazine, "Anyone other than f***ing Kanye. I f***ing hate him."
The 32-year-old Canadian DJ also dismissed the term "EDM," short for "Electronic Dance Music" - the scene he is associated with -saying, "Yeah, I just renamed it. I called it 'Event-Driven Marketing.'"
The outspoken star also said that if he were ever in trouble the first person he would reach out to would be Motley Crue's drummer: "If I'm having problems with my label, I can always talk to Tommy Lee, who's been sued more times than anyone I know. It makes my life not feel so f***ing bad."
Click to continue reading Deadmau5 Slams Kanye West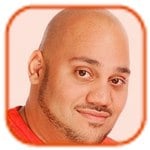 Posted by Andru Edwards Categories: Collaborations, Concerts / Tours, Gossip, Performances, Pop,
Madonna wants Lady Gaga to perform with her. The "Give Me All Your Luvin" singer has invited the eccentric pop superstar to join her on stage during her MDNA Tour, despite previously accusing her of copying elements of her song "Express Yourself" in her single "Born This Way."
"Madonna just called to ask Gaga to perform with her at Yankee Stadium. Her manager reached out to us and said Madonna would like Gaga to perform with her," Gaga's writer-and-producer Vincent Herbert revealed.
Click to continue reading Madonna Wants to Perform with Lady Gaga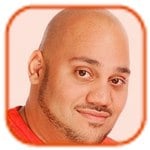 Posted by Andru Edwards Categories: Gossip, Pop, R&B / Soul,
Adele has criticized pop stars who use sex to sell records.
The pregnant "Someone Like You" hitmaker has slammed her chart rivals - who include Rihanna, Madonna and Lady Gaga - who strip off in their videos to promote themselves and insists most female singers look very different in real life to how they look on screen.
"They don't look how they do in magazines or videos. I have seen them up close. Exploiting yourself sexually is not a good look. I don't find it encouraging," she said.
Adele has always had a fuller figure but she insists she would never go on a diet or change her image to try and be more successful. The 24-year-old singer - whose last album 21 has sold over 23 million copies worldwide - prefers to just let her music define her. "I have never seen magazine covers and music videos and thought, 'I need to look like that to be a success.' To sell more records I don't need to go that. I just stand there and sing. I'm not worried that I'm a 'plus size' and so much bigger than other artists. No matter what you look like the key is to be happy with yourself," she is quoted as saying.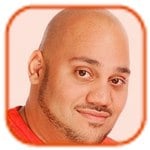 Posted by Andru Edwards Categories: Concerts / Tours, Gossip, Performances, Pop,
Madonna has taken another swipe at Lady Gaga.
The singer dedicated her track "Masterpiece" to the younger star during a performance in Atlantic City, New Jersey, over the weekend, and appeared to accuse her of imitating her. "I love her. I love her. I do love her. Imitation is the highest form of flattery," she told the crowd. She then cryptically added, "And one day, very soon, we're gonna be on stage together. Just you wait."
Madonna, 54, has previously accused Gaga, 26, of copying her track "Express Yourself" on her single "Born This Way." She said, "I thought, 'What a wonderful way to redo my song'. I mean, I recognized the chord changes. I thought it was... interesting." During her current MDNA tour the star has also been performing a version of "Express Yourself" which leads into "Born This Way."
Click to continue reading Madonna Takes Another Swipe at Lady Gaga
© Gear Live Media, LLC. 2007 – User-posted content, unless source is quoted, is licensed under a Creative Commons Public Domain License. Gear Live graphics, logos, designs, page headers, button icons, videos, articles, blogs, forums, scripts and other service names are the trademarks of Gear Live Inc.