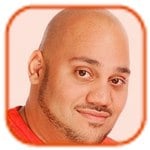 Posted by Andru Edwards Categories: Music Videos, The Charts, Videos, Dance, Hip-Hop & Rap, Pop,
DJ Earworm has once again worked his magic, releasing the 2009 United State of Pop mashup of the top 25 Billboard hits of the year. If you've never seen his work and are a music fan, you'll want to take a look. Serious props need to be given to Earworm for the way he is able to take 25 different tracks and put them together into something that not only sounds cohesive, but is something you'd want to listen to multiple times. This years version is a mashup of the following tracks:
The Black Eyed Peas - BOOM BOOM POW
Lady Gaga - POKER FACE
Lady Gaga Featuring Colby O'Donis - JUST DANCE
The Black Eyed Peas - I GOTTA FEELING
Taylor Swift - LOVE STORY
Flo Rida - RIGHT ROUND
Jason Mraz - I'M YOURS
Beyonce - SINGLE LADIES (PUT A RING ON IT)
Kanye West - HEARTLESS
The All-American Rejects - GIVES YOU HELL
Taylor Swift - YOU BELONG WITH ME
Featuring Justin Timberlake - DEAD AND GONE
The Fray - YOU FOUND ME
Kings Of Leon - USE SOMEBODY
Keri Hilson Featuring Kanye West & Ne-Yo - KNOCK YOU DOWN
Jamie Foxx Featuring T-Pain - BLAME IT
Pitbull - I KNOW YOU WANT ME (CALLE OCHO)
Featuring Rihanna - LIVE YOUR LIFE
Soulja Boy Tell 'em Featuring Sammie - KISS ME THRU THE PHONE
Jay Sean Featuring Lil Wayne - DOWN
Miley Cyrus - THE CLIMB
Drake - BEST I EVER HAD
Kelly Clarkson - MY LIFE WOULD SUCK WITHOUT YOU
Beyonce - HALO
Katy Perry - HOT N COLD
If you're interested, we've got the videos for the 2008 and 2007 (my personal favorite) United State of Pop mashups for you after the break.
Click to continue reading DJ Earworm drops the 2009 United State of Pop mashup music video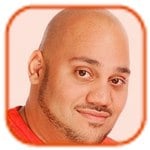 Posted by Andru Edwards Categories: Artist News, Concerts / Tours, Pop,
Rihanna is hoping to launch Cheryl Cole's career in the US.
The "Umbrella" singer has pledged to offer the Girls Aloud star - who recently launched her solo career - a spot on her American tour next year.
Rihanna - who, like Cheryl, has worked with Black Eyed Peas singer will.i.am - said: "Cheryl is cute and incredible. I think I could help break her in the US. She'd wow them - I'd love to have her on tour, in Europe or America."
"Fight For This Love" singer Cheryl has crossed paths with Rihanna several times in recent weeks. Rihanna performed on The X Factor, on which Cheryl is a judge, and also appeared as guest performer on Cheryl Cole's Night In, an upcoming show dedicated to the Cole.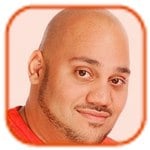 Posted by Andru Edwards Categories: Artist News, Concerts / Tours, Gossip, Pop,
Rihanna will earn $500,000 just for perfoming on New Year's Eve.
The "Umbrella" singer has been asked to sing at the Emirates Palace Hotel in Abu Dhabi to help revelers ring in 2010 in what will be her first performance in the Middle East. Rihanna had been due to perform in Dubai earlier this year, which would have been her first show since she was attacked by ex-boyfriend Chris Brown in February.
"She was supposed to perform back in May but she canceled in the aftermath of the assault. This is a make-up date," a source told the New York Post.
Click to continue reading Rihanna's $500,000 New Year
Read More

| New York Post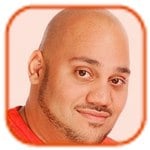 Posted by Andru Edwards Categories: Artist News, Awards, Performances, Pop,
Janet Jackson is set to open the upcoming American Music Awards (AMAs).
The "All For You" hitmaker will sing a medley to start the November 22 ceremony, which sees her late brother Michael Jackson nominated in five categories.
"We're thrilled about having Janet Jackson open this year's show," American Music Awards producer Larry Klein said. "She is an incredibly dynamic performer and I think the audience will be excited to see what she has in store."
This will be the fourth AMAs performance for the Janet, who has won nine of the awards in previous years, and follows her moving tribute to her brother at the 2009 MTV Video Music Awards in September. On November 18, Jackson will also be featured in a primetime interview with ABC's Robin Roberts.
Other stars to perform at this year's AMAs at Los Angeles' Nokia Theatre include Lady Gaga, Eminem, Jay-Z, Shakira, Rihanna, Jennifer Lopez, Green Day, Kelly Clarkson and Carrie Underwood.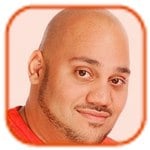 Posted by Andru Edwards Categories: Gossip, R&B / Soul,
Chris Brown stays up late looking at photographs of him and Rihanna.
The "Run It" singer hit his Twitter account early Monday morning and linked to video of them in happier times. He also wrote about his "emotions" about not being with the "Disturbia" songstress anymore.
"IM SORRY YALL. JUST HAD TO POST IT (sic)," Chris said. "FOR THE FELLAS: showing emotion doesn't make u weak… BEING HONEST MAKES U STRONG (sic)."
Click to continue reading Chris Brown Reminisces About Rihanna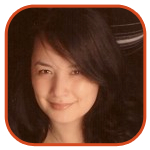 Posted by Veronica Santiago Categories: Release Dates, Upcoming Releases, Pop,
Recently, Lady Gaga claimed that "Russian roulette is not the same without a gun." Now it's Rihanna's turn to reference that dangerous game.
In her new single, titled "Russian Roulette," the 21-year-old sings "Take a breath, take it deep/ Calm yourself, he says to me/ If you play, you play for keeps/ Take a gun, and count to three/ I'm sweating now, moving slow/ No time to think, my turn to go." The track, which has was written and produced by frequent collaborator Ne-Yo, can be heard here.
Rihanna's next album, Rated R, will hit stores on November 23.
Read More

| Ryan Seacrest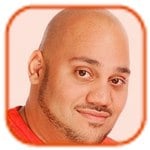 Posted by Andru Edwards Categories: Gossip, Videos, Hip-Hop & Rap,
Jay-Z has defended Kanye West's behavior at the MTV Video Music Awards.
The "Love Lockdown" star has come under fire for storming the stage when Taylor Swift was accepting her Best Female Video prize, but his mentor insists the incident has been blown out of proportion.
"Kanye is like my little brother he's just a super-passionate person. Of course it was rude because it was her moment, but that's what he believed. I think it's been blown out of proportion, he didn't kill anybody, no one got harmed," he said. "I think he's passionate and he needs to watch that. At the end of the day, we'll celebrate him for his passion rather than vilify him, because the thing which causes him to make great records is what also makes him step out of line. He was inappropriate, it wasn't fair to Taylor at all. Move on. But I don't think he should lay low."
Click to continue reading Jay-Z Defends Kanye West's VMAs Outburst
Read More

| Radio 1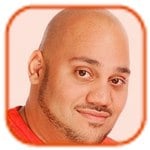 Posted by Andru Edwards Categories: Gossip, Upcoming Releases, Pop,
Rihanna is set to speak about her volatile relationship with Chris Brown for the first time in a track on her upcoming CD.
Ne-Yo, who is working with the 21-year-old singer on the record, said: "Expect an edgier, almost angrier Rihanna on this one. Rihanna says some things on this album that you've never heard her say before."
It is thought Rihanna could be planning to sing about the assault, or about the violence which marred the relationship. Court papers have revealed the pair were involved in at least two other "domestic violence" incidents before the February altercation, during which Brown punched, kicked and choked the pop beauty in his car.
Click to continue reading Rihanna to Blast Chris Brown on CD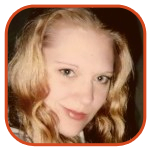 Posted by K.C. Morgan Categories: Artist News, Hip-Hop & Rap,
Chris Brown has now been formally sentenced for his assault to Rihanna. Both musicians, the couple created nationwide headlines when the incident occurred. Brown was charged with, and pled guilty to, a felony charge for his actions.
As a result, Brown will serve five years' worth of probation and six months of community service. This seems a pretty light sentence, considering the public outcry which stemmed from the February incident. Brown recently issued a statement of apology to his fans and the world at large for his actions. For the duration of his probation, Brown must stay at least 100 yards away from Rihanna at all times.
Read More

| Popeater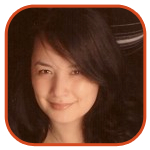 Posted by Veronica Santiago Categories: Music Videos, Hip-Hop & Rap,
So what does it take to properly "Run This Town"? Judging by Jay-Z, Rihanna and Kanye West's appearances, the key is fashionable eyewear. (Sexy stockings also apparently help.)
In this video for Jay-Z's new single, the trio rallies a group of torch-bearing, bandana-wearing followers to do…something. Maybe they'll be in the crowd when the song is performed on Jay Leno's new show?
Read More

| Just Jared
© Gear Live Media, LLC. 2007 – User-posted content, unless source is quoted, is licensed under a Creative Commons Public Domain License. Gear Live graphics, logos, designs, page headers, button icons, videos, articles, blogs, forums, scripts and other service names are the trademarks of Gear Live Inc.