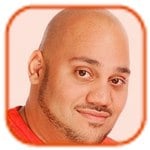 Posted by Andru Edwards Categories: Gossip, Rumors, Hip-Hop & Rap, Pop,
Rihanna slammed long-term rival Ciara for allowing the media to "play her."
The 25-year-old pop star hasn't always seen eye-to-eye with the "Body Party" singer and has taken a swipe at her for always mentioning her in interviews. "Why am I still the main topic of her interviews!! She don't be shame tho? How she let em [the press] play her like that everytime?? It's like, 'yea I know you're here to talk about (insert album title) but we wanna talk about a more relevant topic...Rihanna!!! Like she sits there and falls for it everytime!!!! #whurrisyopublicist (sic)" Rihanna posted on Instagram.
The bitter row between the singers initially began two years ago when Ciara accused the Barbadian babe of not being "the nicest" when they met at a party. Rihanna sarcastically replied," My bad ci, did I 4get to tip u? #howrudeofme.(sic)"
The spat between the pair has fizzled out over the past year but Ciara recently re-started the argument when addressing Rihanna on an episode of Fashion Police saying she was "nuts" for ignoring her.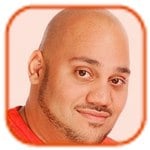 Posted by Andru Edwards Categories: Concerts / Tours, The Charts, Pop, R&B / Soul, New Releases,
Rihanna has set a new chart record in the US. The singer's latest single "Stay" - featuring Mikky Ekko - has become her tenth number one on Billboard Mainstream Top 40 Radio Airplay Chart.
By having ten number one's Rihanna topples Katy Perry's record run of nine number one tracks on the same chart. The "Umbrella" singer also holds further records in the same chart, including most entries on the chart for an artist, with 35 songs.
While Rihanna's chart performances are holding up, she is having a hard time of her current Diamonds World Tour, and has had to cancel four shows in the US leg due to a recurring bout of laryngitis. After cancelling two shows in Texas earlier this month, she apologized to fans, writing on Instagram, "I kept working because I thought two days off after the Vegas show would be enough time to recover and I f****ed up, those were two days off from hell and today is not different! I'm sad and disappointed about it!"
Tonight Rihanna will perform in Baltimore, Maryland, the first of the previously cancelled shows she has rescheduled.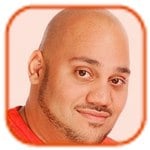 Posted by Andru Edwards Categories: Concerts / Tours, Pop, R&B / Soul,
Rihanna resumed her Diamonds world tour last night. The "Stay" singer was back on stage in Philadelphia, Pennsylvania, after being forced to cancel two shows due to laryngitis, and appeared in good spirits ahead of the show.
"One of my favorite cities in America #PHILLYnation #DiamondsWorldTour WE BACK!!!!! (sic)," she wrote on Twitter.
Rihanna had to cancel dates in Boston and Baltimore after falling ill immediately after the first show of the tour in New York state and tweeted she was "embarrassed" about it: "BOSTON this is the hardest thing for me to deal with! I feel like we've been waiting on this day forever, and I'm hurt that I let you down. I hate disappointing people that never ever let me down!! I'm so embarrassed about this! Thank you for your prayers and well wishes!(sic)."
The singer will reschedule both of the missed dates and intends to give fans a special show when they do happen.
(FYI - You can also follow Albumista on Twitter.)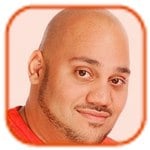 Posted by Andru Edwards Categories: Artist News, Concerts / Tours, Performances, Pop, R&B / Soul,
Rihanna has been forced to cancel her concert in Boston tonight.
The "Stay" singer - who kicked off her new Diamonds world tour on Friday night - has come down with a severe case of laryngitis but is hoping a two day break from performing will cure her in time for her next concert in Baltimore on Tuesday.
Live Nation shared the 25-year-old star's disappointment with gossip website TMZ.com earlier, saying, "Unfortunately, following her sold out concert on Friday, Rihanna has contracted laryngitis and per doctor's instruction is unable to perform this evening." But they said she is still scheduled to play a show in Baltimore on Tuesday, and her Boston show will be rescheduled.
A source previously claimed that Rihanna couldn't wait to get out on tour and took it easy in rehearsals so she could save her energy for her fans. "She's good, excited to kick off this [tour] and do it big. She's already hyped up and doing some light rehearsals but other than that, she's taking it easy. Saving all the energy for the show," an insider said.
Click to continue reading Rihanna Cancels Concert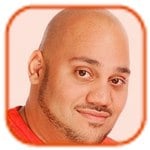 Posted by Andru Edwards Categories: Collaborations, Gossip, Alternative, Pop, New Releases,
Fun. originally wanted Rihanna to appear on 'We Are Young'.
The group's biggest hit - for which they won Song of the Year at the Grammy Awards last Sunday - features Janelle Monae, but they admit they initially thought Rihanna's vocals would work better on the track.
"They said, 'Who can we get? And I said, 'let's get Rihanna.' We were shooting for the stars on everything and she was kind of a muse. But everything works out for a reason and Janelle Monae worked out to be the perfect choice. She brought the right element of a great soulful flavour that we wanted for the album," producer Jeff Bhasker told MTV.
Although Fun. were an almost unknown act at that time, they were dreaming of pop stardom and reportedly had pictures of Rihanna on their studio wall. Jeff said the 'Diamonds' singer had heard the track, but never got around to recording vocals for it. "Someone tried to reach out and I know she heard the song and liked it. But I think some wires just got crossed," he added.
Click to continue reading Fun. Wanted Rihanna for "We Are Young"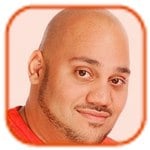 Posted by Andru Edwards Categories: Awards, Performances, Alternative, Blues, Pop, Rock,
Jack White, Carrie Underwood and Ed Sheeran have been confirmed to perform at the Grammy Awards.
Nine time award winner Jack will take to the stage at the 55th annual event - held at the Staples Center in Los Angeles on February 10 - as will Ed, who is teaming up for a special duet with Elton John. "Buzzing to announce I am going to be performing live on @TheGRAMMYs ... Cannot wait! (sic)" Ed wrote on Twitter.
Ed's track "The A Team" is competing for "Song Of The Year," while Jack's Blunderbuss album is nominated for the Best Rock Album and Album of the Year, while "Freedom at 21" receives the nod for Best Rock Song.
Jack recently said he believes his debut solo has been such a success because he was tough with himself the whole way through recording: "I have an obsession with being hard on myself because I really need to feel proud of what I do. If I look back and see that I got the best engineers, that someone mixed the record for me, that it was just a bunch of people playing the parts, I couldn't live with throwing my name on top of it."
Click to continue reading Jack White Set for the Grammys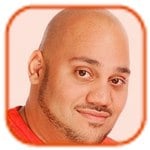 Posted by Andru Edwards Categories: Awards, Performances, Alternative, Blues, Country, Folk, Hip-Hop & Rap, Pop, R&B / Soul, Rock, Soundtracks, New Releases,
Mumford & Sons, Rihanna and Taylor Swift are among the first performers confirmed for the 2013 Grammy Awards. Fun. and The Black Keys will also hit the stage at the biggest night in American music, which takes place on February 10.
All of the performers are nominated at the 55th annual music industry awards, with Mumford & Sons, The Black Keys and Fun. leading the pack with six nods apiece, along with Jay-Z, Kanye West and Frank Ocean.
Fun. are nominated in categories including Album of the Year for their debut, Some Nights, Record of the Year and Song of the Year for the Janelle Monae-featuring hit "We Are Young," and Best New Artist.
The Black Keys' seventh album El Camino is up for Album of the Year and Best Rock Album, while single "Lonely Boy" is nominated for Record of the Year. Mumford & Sons' chart-topping album Babel will also compete for Album of the Year.
Click to continue reading Rihanna, Taylor Swift to Perform at Grammys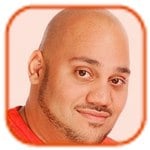 Posted by Andru Edwards Categories: Artist News, Concerts / Tours, Pop,
Britney Spears was the top earning woman in music this year.
The X Factor judge - who neither released a new album or went on tour in 2012 - raked in an estimated $58 million in just 12 months, according to Forbes magazine.
Most of the 30-year-old popstar's profits - which are just slightly less than the $64 million she earned in 2010 - came from her comeback Femme Fatale tour that grossed $68.7 million worldwide, followed by her Femme Fatale album, in addition to her popular fragrance line with Elizabeth Arden and her endorsement deals.
Music attorney Lori Landew, who helped Britney negotiate her first record deal as a teenager, attempted to explain her huge success despite a few rough years, saying, "Britney has an electricity that connects with audiences on screen and off, and it is that intangible quality that always seems to leave her fans, old and new, breathless."
Click to continue reading Britney Spears Is the Highest Paid Woman in Music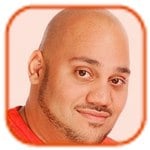 Posted by Andru Edwards Categories: Concerts / Tours, Gossip, Hip-Hop & Rap,
Chris Brown pulled out of a planned concert in Guyana following protests over his assault on Rihanna in 2009.
The "Don't Wake Me Up" singer was scheduled to perform in the South American country's capital Georgetown on December 26, but after women's rights groups and other protestors made it clear he would not be welcome, he decided to cancel. Concert promoter Hits & Jams Entertainment said Chris - who is still on probation for beating up his then girlfriend three years ago - cited discomfort with the protests, according to the New York Daily News.
This is not the first time Chris has faced opposition since the assault; Irish acoustic hip hop trio the Original Rudeboys recently turned down an offer to support him at Dublin's O2 arena in December as they don't want to be associated with the R&B singer. A member of the group Sean Walsh said, "Even though it's a huge opportunity to play in the O2 with a major hip hop star and a substantial fee was offered, we are completely against Chris Brown's assault on Rihanna."
Click to continue reading Chris Brown Pulls Out of Concert Over Protests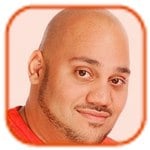 Posted by Andru Edwards Categories: Concerts / Tours, Gossip, Pop, R&B / Soul,
Rihanna has apologized to the 150 fans and journalists on her disastrous 777 tour.
The "Diamonds" hitmaker - who has been relying on a mixture of cough syrup and lozenges to keep her going during the whirlwind promotional trip for her new album Unapologetic that ends in New York tonight after which she will have done seven concerts in seven cities in seven days - has admitted she struggled during the tour and it was impossible to spend time with everyone but insisted she has no regrets.
Media members on the tour have been complaining all week about the poor conditions including a lack of food, sleep and extremely limited access to the singer for interviews. An Australian journalist streaked through the plane in protest, while others made up songs about the poor conditions.
According to USMagazine.com, the 24-year-old addressed the crowd at the back of their private plane this morning saying, "Guess what, we made it! This has been an experience that I will never ever forget. I barely slept. My sleeping was all done on this plane, I want to thank everyone for making this trip the sh**. I want to see the naked Australian! I was glad I did this, absolutely. Tonight is the night everything we did this week goes off. I know you guys got barely any dirt. But I had to be good. I still sound like sh**. It's impossible to spend time with everybody, and I'm sorry I didn't. But this was excellent and I would definitely do it again."
© Gear Live Media, LLC. 2007 – User-posted content, unless source is quoted, is licensed under a Creative Commons Public Domain License. Gear Live graphics, logos, designs, page headers, button icons, videos, articles, blogs, forums, scripts and other service names are the trademarks of Gear Live Inc.