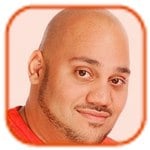 Posted by Andru Edwards Categories: Artist News, Gossip, Hip-Hop & Rap,
Iggy Azalea has blasted her critics for doing nothing with their lives.
The "Fancy" hitmaker, who was bombarded with a stream of negative comments from Nicki Minaj's fans, slammed her haters in a series of angry posts on Twitter yesterday, and also hit back at her own supporters for participating in "disgusting fan wars."
"Just remember while your all at home online cracking jokes about artists etc that Most of you have done NOTHING. NOTHING! With your lives... Don't flex someone else's achievements. So many of you Internet kids quote the feats of others as if they were your own. And just to clarify for anyone who didn't understand that last statement goes out to people who bully others," the 23-year-old Australian star tweeted. "Fan wars back and forth and all that s**t is all bulls**t. Someone who's music you love doing great should never be an excuse to be awful to others. That's my point I suppose. I just find it really disgusting."
Click to continue reading Iggy Azalea Blasts Her Critics and Fans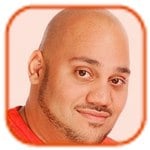 Posted by Andru Edwards Categories: Artist News, Gossip, Pop, New Releases,
Quincy Jones has blasted the new Michael Jackson album Xscape.
The legendary producer - who masterminded some of the late singer's biggest hits - thinks the posthumous recording was only released to "make money."
"It's about money. They're trying to make money. And I understand it. Everybody's after money, the estate, the lawyers. It's about money," he said.
Quincy admitted it "bothers" him to see so much of the 'Thriller' star's previously-unreleased music being made public but has learned to accept it has nothing to do with him. When asked if he was bothered by the recordings, he told Jian Ghomeshi's Q talk show on CBC Radio, "Yeah, but it's not my business anymore. They're not our business."
Quincy's comments come months after he launched a $10 million breach-of-contract lawsuit in relation to the recordings released after the "Billie Jean" star's death in June 2009. He alleged master recordings he had worked on were wrongfully edited and remixed so as to deprive him of back-end profit participation. He also claimed he had been denied credit for his work and that MJJ Productions and Sony Music have entered into deals taking profits that should have been included in the calculation of royalties.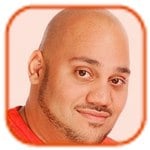 Posted by Andru Edwards Categories: Artist News, Pop,
Lorde refuses to give her fanbase a name.
The "Royal" singer isn't a fan of the trend for celebrities to give their devoted followers a name - like Lady Gaga and her Little Monsters or Katy Perry and her KatyCats - and thinks it's embarrassing and "awkward."
When asked whether she had named her fans yet, she ranted, "F**k no! That's the worst! I find it grating to lump everyone into a really awkward, pun-centric name. People joke about it on Twitter, 'You should call us The Disciples.' Never! I have discouraged it. I've tweeted multiple times, 'No fan name, I do no condone this.'"
The 17-year-old star isn't opposed to being branded a "pop star," however, and would never criticize any style of music. "I wouldn't take offense! People think pop's filthy and shameful. I love pop music! I don't think it's right to s**t on a genre just because some stuff about it isn't perfect. Pop is really powerful and if I'm a pop star then I'll be that to the best of my ability," she insisted.
Click to continue reading Lorde Won't Name Her Fans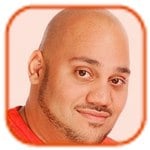 Posted by Andru Edwards Categories: Artist News, Gossip, Industry News, Music Videos, Pop,
Lady Gaga claims she's been "betrayed" by those closest to her.
The "Applause" hitmaker has hit out at "mismanagement" which left her without enough time to shoot a video for 'Do What U Want', her collaboration with R. Kelly from her latest album ARTPOP, and went on to suggest she was being overworked to make more money for other people.
Click to continue reading Lady Gaga "Betrayed" Over "Do What U Want" Video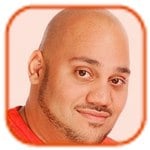 Posted by Andru Edwards Categories: Artist News, Gossip, Pop, Rock, New Releases,
Noel Gallagher thinks that Arcade Fire are "arrogant" for releasing a double album.
The "Everybody's On The Run" singer says he hasn't heard the band's new record Reflektor and he doesn't have time to listen to so many tracks. "I haven't heard it. Anybody that comes back with a double album, to me, needs to pry themselves out of their own a**hole. This is not the Seventies, okay? Go and ask Billy Corgan [The Smashing Pumpkins] about a double album. Who has the ####### time, in 2013, to sit through 45 minutes of a single album? How arrogant are these people to think that you've got an hour and a half to listen to a f**king record?" he told Rolling Stone.
The former Oasis guitarist, 45, said it was a "shame" David Bowie chose to work with the band on the record but hailed his comeback album The Next Day as a "masterpiece." He's also become a fan of Kanye West after hearing "Black Skinhead" at a party, but the musician thinks Robin Thicke is a "one-hit wonder" and his song "Blurred Lines" irritates him: "I don't mind it. It sounded good on the radio. Got a bit annoying after the five millionth time you've heard it. I think he's going to be a one-hit wonder, surely. It'll be like that guy who's done 'Gangnam Style' - we'll never hear from him again."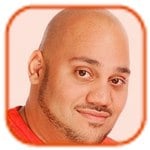 Posted by Andru Edwards Categories: Artist News, Gossip, Upcoming Releases, Hip-Hop & Rap,
Chris Brown appears to have revoked his intention to retire.
The "Beautiful People" singer said he was quitting music last month claiming people were too caught up with his private life to pay attention to his tracks, but the lure of the studio seems to have proved too great to keep him away for long. "One thing you can't do is make more songs than me. I'ma robot in da booth. Limiting your self is the worst thing u can do. #BEGREAT" he wrote on Twitter. "The party don't ever stop so the show must continue!"
Chris, 24, then retweeted a link to a new single he features on, "Show Me" by Los Angeles rapper Kid Ink.
The positive outlook comes a month after Chris said he was "tired of being famous" and wants to stop after his upcoming album X because he's fed up of still hitting the headlines for the domestic violence altercation he had with ex-girlfriend Rihanna back in 2009.
Click to continue reading Chris Brown Revokes Retirement?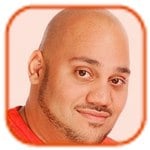 Posted by Andru Edwards Categories: Artist News, Leaks, Pop,
Lady Gaga won't let computer hackers defeat her.
The superstar's comeback single "Applause" was leaked online before its scheduled release date and Gaga stands by the threat she made on Twitter when she heard the news. "Wanna grab some shovels and f**k up some hackers?" she wrote on Twitter.
Asked whether she still wants to attack the computer geeks who leaked the track, Gaga replied, "Yes, I did mean that Tweet. I just think, especially for the music industry right now, it's important that we all stick together, that we support one another and each other's records. Hackers leaking songs before they're released is detrimental to our marketing plan, so I thought it would be a funny way to tell everyone that we're OK over here in the Haus of Gaga. We got our team together very quickly to be ready for the release."
Click to continue reading Lady Gaga Lashes Out at Hackers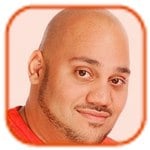 Posted by Andru Edwards Categories: Artist News, Awards, Gossip, Leaks, Rumors, Country, Hip-Hop & Rap, Pop,
A new tape has surfaced of Kanye West ranting after the 2009 MTV Video Music Awards.
The "New Slaves" rapper famously interrupted Taylor Swift as she gave her acceptance speech for Best Video for "You Belong With Me" at the event, with a speech on why he felt Beyonce should have won. A recording has now emerged in which Kanye bizarrely seems to explains his actions were because he spent time re-writing his verse in Jay-Z and Rihanna collaboration "Run This Town," which was released earlier that year.
According to Gawkeronline.com, Kanye says, "I wrote my f***ing 'Run This Town' verse for a f***ing month! When I heard Eminem's verse on the Drake s**t, I went back and rewrote my s**t for two days. I cancelled appointments to rewrite! I f***ing care! You know what I'm saying? And that's what I'm saying. Because I did that, Taylor Swift cannot win over Beyonce!"
Click to continue reading New Kanye West VMA Rant Surfaces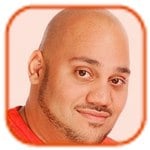 Posted by Andru Edwards Categories: Gossip, Dance, Electronic, Pop, New Releases,
Liam Gallagher has blasted Daft Punk's new single.
The Beady Eye frontman insists he could've written "Get Lucky" in "a f***ing hour" and can't understand the "fuss" surrounding the French duo's track, which has already sold half a million copies in the UK.
"I'd write that in a f***ing hour. I don't know what the fuss is about, you know what I mean? It's like f**k off, give me a f**king break," he ranted.
Daft Punk - which is made up of Thomas Bangalter and Guy-Manuel de Homem-Christo - famously keep their real identities hidden, but Liam is not a fan of their helmetted-robot outfits: "I am not going to have people wear disguises. Take your f***ing helmet off. Let's see what you look like sans helmet, whatever you're called."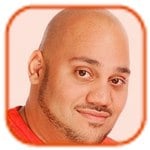 Posted by Andru Edwards Categories: Gossip, Pop,
Matthew Fox despairs of his daughter's love for One Direction.
While the Alex Cross star's 15-year-old daughter Kyle is a huge fan of the boy band, Alex doesn't rate their music and is trying to convince her to change her musical tastes. "She's a huge One Direction fan. She's got this major crush on Harry Styles. And I'm a huge music fan and we're having that classic father-child argument about music right now. So I'm trying to encourage her to explore music that's outside of the boy bands," he told chat show host Conan O'Brien.
Click to continue reading Matthew Fox Blasts One Direction
© Gear Live Media, LLC. 2007 – User-posted content, unless source is quoted, is licensed under a Creative Commons Public Domain License. Gear Live graphics, logos, designs, page headers, button icons, videos, articles, blogs, forums, scripts and other service names are the trademarks of Gear Live Inc.