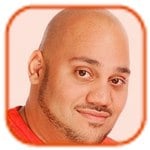 Posted by Andru Edwards Categories: Concerts / Tours, Gossip, Reunions, Pop,
Ed Sheeran has hit out at the Backstreet Boys for playing new music at their reunion shows instead of classic hits.
The "Sing" hitmaker slammed the 90's boyband - made up of Brian Littrell, A.J McLean, Howie Dorough, Nick Carter and Kevin Richardson - for letting their fans down by performing new material during their 20th Anniversary Tour. "I study how other people perform and that is unacceptable, as the Backstreet Boys have so many hits. Do not do that ever again, that is not fair," Sheeran said.
Click to continue reading Ed Sheeran Slams Backstreet Boys for Not Playing Hits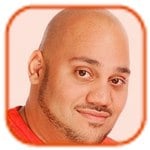 Posted by Andru Edwards Categories: Artist News, Pop, New Releases,
Madonna "hates" her own music.
The 55-year-old singer is tired of hearing her own songs so would never work out to a soundtrack of her own material. "I don't work out to my music - I hate my music! I mean, I'm sick of it. I love my music, but I'm just kind of sick of it. I like to hear other people's music when I work out," she admitted.
The "Hung Up" hitmaker - who has children Lourdes, 17, Rocco, 13, and Mercy and David, both eight - is known for her toned physique but she isn't always happy with her body. Speaking at the opening of her Hard Candy Fitness gym in Toronto, Canada, she said, "I have a love/hate relationship with my body. Some days I'm happy with it and other days... I wasn't born with Gisele Bundchen's body unfortunately, so you got to work for it - but it's OK."
Madonna - who is dating 26-year-old dancer Timor Steffens - also admitted she isn't a fan of "big bulky" guys, but does like them to be in shape: "You need to work out. I'm not into big bulky muscles, but a little more definition would be good. I like a lean, mean, fighting machine!"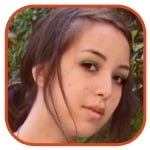 Posted by Robin Paulson Categories: Gossip, Performances, Rock,
"We decided that, with Anthony singing live, that we could still bring the spirit and freedom of what we do into the performance, and of course we played every note in the recording specially for the gig... Could we have plugged them in and avoided bumming people out who have expressed disappointment that the instrumental track was pre recorded? Of course easily we could have and this would be a non-issue. We thought it better to not pretend."
- Red Hot Chili Peppers bassist Flea, addressing viewers' realization that their instruments weren't plugged in while playing the Super Bowl halftime show.
(Make sure to check out our other notable quotes.)
Read More

| Red Hot Chili Peppers via Vulture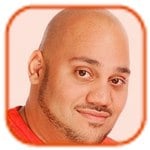 Posted by Andru Edwards Categories: Gossip, Pop, Rock,
Lars Ulrich won't let his children listen to One Direction.
The Metallica drummer - who is also one of the founders of the band - made his kids Miles, 15, Layne, 12, and Bryce, seven, listen to heavy rock when they were little so they don't grow up listening to pop music.
"I raised them on stuff like AC/DC, Deep Purple, Black Sabbath, from when they were really small. I got them on to it really early, when they were about two. So that's what they are used to, although they like Rihanna, the Foo Fighters and the Arctic Monkeys. I'm cool with it when they want it on the car stereo," he said.
Meanwhile, Lars believes he gets on better with bandmates James Hetfield, Kirk Hammett and Robert Trujillo - who were on the brink of breaking up in 2004 - now because they have other priorities. "We've been together 32 years. There have been a lot of ups and downs. We're getting on great now. Metallica is not the main thing in our lives. We've all got a lot more now, like kids. I've got three! It's actually fun to go on tour -- it's like taking a vacation with your best mates. Being at home with the kids, that's hard work. Taking them on the school run, that's hard work," he explained.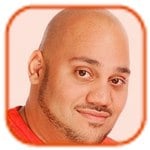 Posted by Andru Edwards Categories: Artist News, Gossip, Pop, R&B / Soul,
Miley Cyrus thinks Beyonce's pop career has peaked.
The "Wrecking Ball" singer has claimed the star is out of touch with modern music and believes she can take her place at the top of the music ladder, Speaking in the new issue of Love magazine, Miley said, "Beyonce has been a big inspiration to me but she's been out for such a long time. She's so talented and I think she's at the top of the game now but people are always looking for new blood and that's what I bring to the game now, new blood, I got the total package you know, the curves, the rhythm, and the voice. I'm just the best."
Miley, 21, is determined to knock queen of pop Beyonce, 32, off her throne and believes her rival's focus is now on raising her daughter Blue Ivy - who turns two next week - with her husband Jay Z: "As Beyonce grows in motherhood and all the crap it does to your body, it will create a vacuum for fresh young faces to rise up and no one else can properly fill that void right now. I'm the only white female singer that could fill that slot right now and do it right.
Click to continue reading Miley Cyrus Ready to Take Beyonce's Pop Crown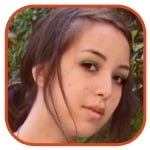 Posted by Robin Paulson Categories: Artist News, Pop, Amazon MP3 Store, iTunes, Sales,
"We're too smart for our own good. We're at the point where the simplicity of buying a CD and the specialness has gone. I think it's a shame. The whole process of buying a record was so special."
- Britney Spears reflects on the demise of records and CDs.
(Make sure to check out our other notable quotes.)
Read More

| USA Today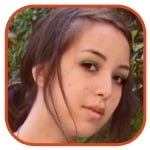 Posted by Robin Paulson Categories: Gossip, Alternative, Country, Folk, Pop, Rock,
"I understood that he couldn't talk, and the only way he could communicate was through an iPad. Some days I have to go on complete vocal rest, like no anything, no whispering. Whispering is actually really bad. There's just a lot of silence in our house most of the time... We should just learn sign language."
- In an appearance on The Ellen DeGeneres Show, Katy Perry talks about the arrangements she and boyfriend John Mayer have to make at home to rest their vocal cords.
(Make sure to check out our other notable quotes.)
Read More

| People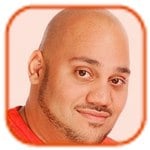 Posted by Andru Edwards Categories: Artist News, Gossip, Pop, Rock, New Releases,
Noel Gallagher thinks that Arcade Fire are "arrogant" for releasing a double album.
The "Everybody's On The Run" singer says he hasn't heard the band's new record Reflektor and he doesn't have time to listen to so many tracks. "I haven't heard it. Anybody that comes back with a double album, to me, needs to pry themselves out of their own a**hole. This is not the Seventies, okay? Go and ask Billy Corgan [The Smashing Pumpkins] about a double album. Who has the ####### time, in 2013, to sit through 45 minutes of a single album? How arrogant are these people to think that you've got an hour and a half to listen to a f**king record?" he told Rolling Stone.
The former Oasis guitarist, 45, said it was a "shame" David Bowie chose to work with the band on the record but hailed his comeback album The Next Day as a "masterpiece." He's also become a fan of Kanye West after hearing "Black Skinhead" at a party, but the musician thinks Robin Thicke is a "one-hit wonder" and his song "Blurred Lines" irritates him: "I don't mind it. It sounded good on the radio. Got a bit annoying after the five millionth time you've heard it. I think he's going to be a one-hit wonder, surely. It'll be like that guy who's done 'Gangnam Style' - we'll never hear from him again."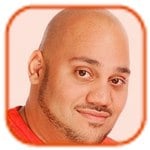 Posted by Andru Edwards Categories: Artist News, Collaborations, Gossip, Hip-Hop & Rap, Pop,
Pharrell Williams has defended Miley Cyrus' transformation.
The "Get Lucky" hitmaker, who worked with the former Disney star on her new album Bangerz, has praised the 21-year-old's music and new controversial look:
"It's tough to be that age, and to have to make all those decisions yourself. And it's the people you're surrounded by, too. I'm not worried about Miley. I've seen her soul in action. I know her voice, her voice is crazy. I keep saying it to everybody: You gotta remember, she's [21] years old and enjoying her life. She's enjoying her freedom."
Miley hit the headlines after her raunchy performance with Robin Thicke at the MTV Video Music Awards but Pharrell thinks people should also focus on her talent. "When you see her, when you read her words and you listen to her musical choices, and you look at what she's wearing - I'm not talking about when she goes on stage, I'm talking about her everyday dressing - she shuts it the f**k down," the 40-year-old singer continued.
Click to continue reading Pharrell Williams Defends Miley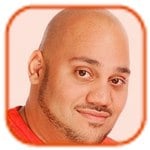 Posted by Andru Edwards Categories: Artist News, Gossip, Alternative, Pop, Rock,
Brandon Flowers often had to defend his home country of America because of President Bush.
The Las Vegas musician said people didn't like the fact he was from the States when George W. Bush became president in 2001, the year the band formed:
"Well, I feel the need sometimes to defend where I'm from. When we first came out as a band, Bush was president and there was a strong anti-American sentiment. I felt it as we were traveling the world, so it made me want to push back a little bit, because we have good people with big hearts. We've seen it shift and change since Obama became president but I was young and trying to understand it all."
And the "Mr Brightside" hitmaker said he still represents his native America but has fallen in love with Europe. "I have these two sides that are constantly fighting. There's that desire to represent where I'm from, that dusty American road pushing against the fantasy world and European music that I grew up with. Sometimes when they meet in one of our songs, like 'When You Were Young,' it's great," he continued.
Click to continue reading Brandon Flowers Had to Defend America
© Gear Live Media, LLC. 2007 – User-posted content, unless source is quoted, is licensed under a Creative Commons Public Domain License. Gear Live graphics, logos, designs, page headers, button icons, videos, articles, blogs, forums, scripts and other service names are the trademarks of Gear Live Inc.