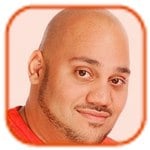 Posted by Andru Edwards Categories: Music Videos, Videos, Electronic, New Releases,
Idris Elba has directed a new short film for a track produced by Dutch DJ R3hab.
The actor chose to work on the promo for the song "Unstoppable," featuring Eva Simons, which will be included on the Pepsi Max Beats of the Beautiful Game album to celebrate the World Cup this year, because he loved the idea of being unstoppable. Idris, who has also achieved success as a DJ, said, "When I first heard the song I really loved the idea of being unstoppable ... it's self belief, its someone that just says, 'Guess what? I can do anything I want to do.'"
The six-minute video (seen after the jump) is set in the 1970s and features a group of teenagers on a school bus, outlining "the nerd," "the lads" and "the popular girls," who are all in different social circles. The promo tackles bullying and eventually shows the school nerd throwing away his glasses, standing up for himself and showing off his skills in a game of football as the girls watch one.
Click to continue reading Idris Elba Directs Short Film for New Song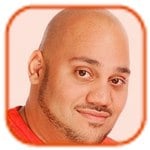 Posted by Andru Edwards Categories: Artist News, Collaborations, Upcoming Releases, Pop,
L.A. Reid has confirmed a Justin Bieber and Michael Jackson collaboration.
The 58-year-old producer behind Michael Jackson's posthumous album Xscape is planning something "really special" involving vocals from the late King of Pop and the 20-year-old singer.
Justin was originally supposed to feature on the track "Slave 2 The Rhythm" as part of Michael's latest offering until it was inadvertently leaked, causing the collaboration to be dropped from Xscape. "'Slave 2 The Rhythm' didn't include him [Justin] per my direction. That was something that was done separate and apart from me and it was leaked. If it hadn't been leaked it would have been featured but it sort of took the wrong turn. But you know what, we are going to revisit that and do something really special with Justin and Michael. I'm pretty sure," L.A. told Access Hollywood.
Click to continue reading L.A. Reid Confirms Michael Jackson and Justin Bieber Collaboration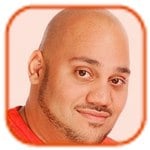 Posted by Andru Edwards Categories: Artist News, Collaborations, Upcoming Releases, Pop,
Madonna claims producer Diplo is a "slave driver" in the studio.
The "Hung Up" hitmaker is making music with Katy Perry's rumored boyfriend and admits he pushed her to her limits when the pair teamed up together. Madonna posted a photograph of her on a laptop on her Instagram account, with the caption, "Working with @Diplo got me like................WHAAaaat? [sic]."
She later added a photograph of herself looking tired after a long session working on new ideas and wrote, "Diplo is a slave driver! Got me working all hours of the night in the studio. Had to sneak into the bathroom! #clicclacclicclacbitchgetoffmyback [sic]."
Click to continue reading Madonna: Diplo Is a Slave Driver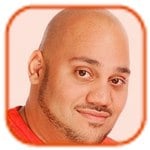 Posted by Andru Edwards Categories: Artist News, Collaborations, Upcoming Releases, Hip-Hop & Rap, Pop, R&B / Soul,
Kelly Rowland has recruited Pharrell Williams for her fifth solo album.
The 33-year-old star is planning the follow-up to Talk A Good Game and has managed to get the "Get Lucky" hitmaker to work on new material with her in the studio. "I'm at the very very beginning stages of the record. We're at the point now where we are all talking - writers [and] producers - we're all excited. There are fresh ideas coming into the studio right now. We're trying different beats. It's a really great start. Pharrell [Williams] is on board. We already talked about it. I'd love for Timbaland to be on board. We've had discussions as well. I want to try to some new talent as well. There's so much new talent ... There's somebody out there with something new to give and I'd love to tap into that as well," she told Billboard.com.
Kelly recently revealed she's parted ways with Universal Republic for a "fresh new start" and wants to try something different: "I need something new and I've earned the right to make my own choices and make my own decisions. I wish them well. They wish me well. No hard feelings, I just needed a fresh new start."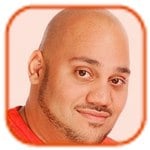 Posted by Andru Edwards Categories: Artist News, Industry News, Pop, R&B / Soul,
Pink's court case against Specialists Entertainment production company has been dismissed.
The singer's record label Sony Music will get to keep the $36,213.31 they were accused of withholding in royalties to two producers, who claimed they were owed the cash for working on two tracks, "Hiccup" and "Can't Take Me Home," from the star's 2000 debut album of the same name.
According to RadarOnline.com, a New York appeal court sided with Pink - real name Alecia Moore - and her label on March 4 and have dismissed the case. The site reports that the legal documents explained that "granted plaintiff's cross motion to amend its complaint to add a lain for breach of contract as a third-party beneficiary as against defendant Sony Music Holdings, Inc., unanimously reversed, on the law, without costs, the cross motion denied, and the complaint dismissed. The agreement, requesting and authorizing Sony to deduct a portion of royalties payable to Moore and to pay them directly to plaintiff, by its express terms, negates any intent to permit enforcement by third-parties."
It was ruled the producers cannot claim money from Sony because the agreement was with Pink.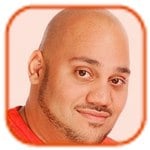 Posted by Andru Edwards Categories: Artist News, Collaborations, Upcoming Releases, Folk, Rock,
Marcus Mumford is using unheard Bob Dylan lyrics for a new project.
The Mumford and Sons frontman has penned new words to unfinished tracks written by the legendary folk singer in the late sixties during his The Basement Tapes period, for a new album entitled Lost On The River: The New Basement Tapes.
"These are not B-level Dylan lyrics. They're lyrics he just never got around to finishing," producer T Bone Burnett - who also worked with Elvis Costello, 59,for the project - told the LA Times newspaper.
Dylan's 1975 album The Basement Tapes was mostly recorded in the basement of the The Band's Big Pink House - a home the Canadian-American rock group shared in New York - after they toured with the singer in 1966, however this time the material is being recorded at Hollywood's Capitol Studios.
Click to continue reading Marcus Mumford to Pen Unheard Bob Dylan Tracks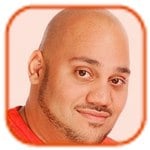 Posted by Andru Edwards Categories: Collaborations, Gossip, Hip-Hop & Rap, Pop, New Releases,
Akon claims his record label cut ties with Lady Gaga because her career is on the decline.
The "Senegalese" hitmaker, who initially signed Gaga to his Kon Live Distribution record label under Interscope in 2007, claims he "cashed out" on the Born This Way singer because he felt her career had hit a "peak."
In an interview with US DJ Sway on Sirius XM, he was asked if he was "still involved with the star," to which he responded, "Actually I cashed out. I got out while the gooding [sic] was hot. It's like a business, you build it to sell it. When I got it to the peak of where I felt it couldn't go nowhere, and there was nowhere left to go but down, I cashed out." He added, "In other words I sold my share and got out before it was too late."
During the earlier years Akon was involved in Gaga's first album The Fame and co-wrote her hit debut single "Just Dance."
Click to continue reading Akon: Gaga's Career Is on the Decline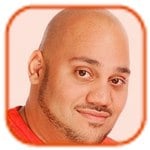 Posted by Andru Edwards Categories: Artist News, Collaborations, Gossip, Rumors, Upcoming Releases, Hip-Hop & Rap, Pop, R&B / Soul,
Kanye West thinks he has found the next Rihanna.
The "Blood On The Leaves" singer is reportedly working in the studio with "hip" 17-year-old singer Pia Mia Perez and he is hoping to transform her into a star like the "Diamonds" hitmaker who has achieved global chart success.
"Kanye is producing some tracks for her and he's quite involved. He believes she could be the next Rihanna. [He] thinks she's young, fresh and hip - totally his target audience. He's been consulting her on a lot of his creative projects, including the Kanye x APC collection," a source said.
Pia - who is best friends with Kylie Jenner - first stepped into the spotlight last year when a video of her singing Drake's "Hold On We're Going Home" in front of the Canadian rapper and Kanye at a dinner party hosted by Kylie's family, including Kanye's fiancee Kim Kardashian, went viral on the internet.
Click to continue reading Kanye West Found the Next Rihanna?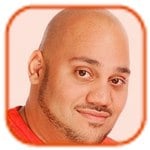 Posted by Andru Edwards Categories: Artist News, Collaborations, Upcoming Releases, Hip-Hop & Rap, Pop,
Lana Del Rey's new album Ultraviolence is being produced by The Black Keys' Dan Auerbach.
The "National Anthem" singer took to Twitter yesterday to post a picture of herself sitting on the lap of the rock frontman and Grammy Award winning producer. She teased fans by writing alongside the snap, "Me and Dan Auerbach are excited to present you Ultraviolence."
Dan has produced records for a number of artists including The Growlers, Hanni El Khatib and Dr. John, and the picture hints that he has been working with Lana on the follow-up to Born to Die in 2012, her second studio album.
Ultraviolence is rumored to be released on May 1, after the singer accidentally told a fan the release date, whilst signing an autograph.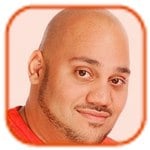 Posted by Andru Edwards Categories: Artist News, Gossip, Rumors, Alternative, Pop, Rock,
David Bowie's producer claims there are "astounding" tracks left over from recording sessions for the singer's 2013 album, The Next Day.
Tony Visconti spoke at the Music Producers Guild Awards on Friday, where he collected Bowie's innovation honour on the artist's behalf, and said
"two or three" unreleased tracks could be released. According to the BBC, he said he and Bowie were "very excited" by the reaction to the comeback album, which was nominated for the Mercury Music Prize.
"We were very excited with the reaction. Honestly I was in a daze for the first week, because keeping a secret for two years took quite a lot of lying. I almost started believing my own stories! No one believed that David Bowie was going to make another album and so the timing was perfect, because everyone kind of gave up on him," he said.
Click to continue reading David Bowie Has Unreleased Tracks
© Gear Live Media, LLC. 2007 – User-posted content, unless source is quoted, is licensed under a Creative Commons Public Domain License. Gear Live graphics, logos, designs, page headers, button icons, videos, articles, blogs, forums, scripts and other service names are the trademarks of Gear Live Inc.