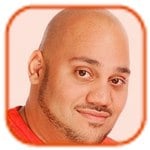 Posted by Andru Edwards Categories: Artist News, Industry News, Pop, R&B / Soul,
Pink's court case against Specialists Entertainment production company has been dismissed.
The singer's record label Sony Music will get to keep the $36,213.31 they were accused of withholding in royalties to two producers, who claimed they were owed the cash for working on two tracks, "Hiccup" and "Can't Take Me Home," from the star's 2000 debut album of the same name.
According to RadarOnline.com, a New York appeal court sided with Pink - real name Alecia Moore - and her label on March 4 and have dismissed the case. The site reports that the legal documents explained that "granted plaintiff's cross motion to amend its complaint to add a lain for breach of contract as a third-party beneficiary as against defendant Sony Music Holdings, Inc., unanimously reversed, on the law, without costs, the cross motion denied, and the complaint dismissed. The agreement, requesting and authorizing Sony to deduct a portion of royalties payable to Moore and to pay them directly to plaintiff, by its express terms, negates any intent to permit enforcement by third-parties."
It was ruled the producers cannot claim money from Sony because the agreement was with Pink.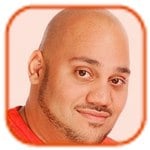 Posted by Andru Edwards Categories: Artist News, Gossip, Pop,
Pink is being sued over unpaid royalties from her debut album.
The "Trouble" hitmaker has been accused of cheating her former producers out of $36,000, according to a lawsuit filed in New York last month. A company called Specialists Entertainment claim Pink signed a deal with them and Thunderstone Productions to produce her first record Can't Take Me Home, which was released in 2000 and went on to sell over five million copies.
According to the lawsuit, the two companies agreed to split producers' royalties 50-50 on the tracks they worked on, "Can't Take Me Home" and "Hiccup," but Specialists Entertainment now allege they have never received the royalties they agreed to. The company are suing for $36,213.31, the remainder of the unpaid royalties.
Click to continue reading Pink Caught Up in Lawsuit with Former Producers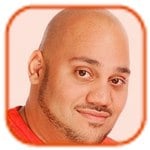 Posted by Andru Edwards Categories: Artist News, The Charts, Hip-Hop & Rap, Pop, R&B / Soul,
Rihanna has been named Billboard's Top Pop Artist of the last 20 years.
The "Diamonds" hitmaker tops the music magazine's list of the most successful artists in the history of its Pop Songs chart, which started on October 3, 1992. The magazine awarded her top spot for her achievements on the chart, which include 34 appearances with 21 top ten hits, and nine number one songs, an accolade she shares with Katy Perry, placed at sixth on the list.
The top ten was dominated by solo women singers, with Usher the only male, and Black eyed Peas the only group. Pink is in second place, followed by Britney Spears, Kelly Clarkson and Mariah Carey.
Katy comes in next, and New York based radio program director Sharon Dastur, reminisced about the first time she worked with her: "Katy's very first single, 'I Kissed a Girl,' had just recently come out and we were playing it on [radio station] Z100. We started to feel an early buzz on the song, but the masses still weren't that familiar with who Katy was. We invited her to come on-stage at our Jingle Ball to help introduce one of the acts performing. We weren't sure if the crowd would be familiar with her by name, so we suggested that when she went out there, she should sing the hook of 'I Kissed a Girl' a capella. As soon as the crowd heard that, they sang every word along with her. Katy has told us that she'll always remember that moment."
Click to continue reading Billboard Crowns Rihanna as Top Pop Star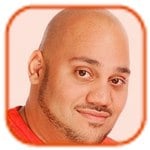 Posted by Andru Edwards Categories: Awards, Alternative, Country, Dance, Electronic, Hip-Hop & Rap, Pop, R&B / Soul, Rock,
Heidi Klum is to host the MTV Europe Music Awards.
The German supermodel will take control of the ceremony when it takes place in Frankfurt, Germany, on Sunday, November 11 and can't wait for the event to take place in her home country. "I'm honored to host the 2012 MTV EMAs in its return to my home country of Germany. The MTV EMAs are one of the biggest nights in global music, fashion and culture, and I'm thrilled to play a part in bringing this one-of-a-kind show to audiences all over the world. We're going to have a blast!" she said in a statement.
Rihanna is the most nominated artist for the ceremony with nods in six categories, including Best Pop Act, Best Look, Biggest Fans and Best Female. Taylor Swift follows with five nominations for prestigious prizes such as Best Live Act and she will battle Rihanna for the Best Female statuette as well as Katy Perry, Pink and Nicki Minaj. Justin Bieber and Katy received four nods each, while several acts picked up a hat-trick of nominations including Nicki, Lady Gaga and Carly Rae Jepsen.
The event takes place at the Festhalle Frankfurt and fans can vote for the winners by visiting www.mtvema.com.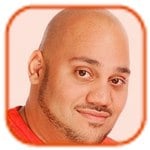 Posted by Andru Edwards Categories: Artist News, Pop, New Releases,
Pink was inspired by Las Vegas to write "Walk of Shame."
The 33-year-old singer was prompted to write a song about people making their way home in the previous night's clothes following a night of revelry after a phone call from her husband, Carey Hart while he was in the American gambling capital.
"I remember him calling me from the diner in the Hard Rock, because he has business in the Hard Rock [hotel], at eight o'clock in the morning. And he was narrating for me the continuous walk of shame he'd see out of the casino, because that's just a constant in Vegas. Can you imagine being a diner employee in the mornings and the s**t you'd get to see? The shame walk back to your cab, and I just think it's funny 'cos we've all done it, and I just thought it'd be a hilarious video. It's nothing really that deep, just the regret the morning after."
Click to continue reading Pink's Vegas Inspiration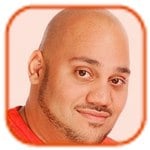 Posted by Andru Edwards Categories: Artist News, Collaborations, Upcoming Releases, Pop,
Pink wrote a song about an argument over butter. The singer explained how "Just Give Me a Reason" on her new album, The Truth About Love, is inspired by the small signals a person can give when a relationship is breaking down.
"Sometimes [one partner] can be like, 'The way you passed me the butter this morning, I kinda feel like we're going to be over in a month and we need to talk' and he's like, 'I just passed you the f***ing butter, what are you talking about?' and that's how I felt the song should go, 'We're growing apart, you don't spoon any more, like it's all over.'"
Pink - who is happily married to motorcyclist Carey Hart - wrote the track with Nate Ruess from the band Fun and decided it should be a duet, but had to trick him into singing it. "I was like, 'No, this is a story, this is a conversation this song' - it needs the other perspective whether it's a guy and a girl, or two girls or two guys. I came in and tried to convince him that this was how the conversation was going to go and it was interesting you know, he was like 'I'll just do the demo cos I don't know about duets,' and I totally tricked him into doing it, and I am so glad I was able to. I think now he's very happy that he did it, I think it's a beautiful song and I'm really, really proud of it," she added.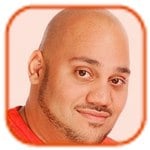 Posted by Andru Edwards Categories: Concerts / Tours, Performances, Upcoming Releases, Pop,
Pink thinks she sings better upside down. The vocalist has recently been performing without a bungee rope for the first time in four years a device that was used on 2009's Funhouse tour, which featured a host of acrobatics.
The 33-year-old played London's iTunes Festival this week. "This is my first gig in a long while and I didn't know how it would go. I do think I sound better upside down. I'm finding it hard remembering the words singing standing up," she told The Daily Star.
In between the active gigs a few years ago and her new album The Truth About Love, Pink gave birth to daughter Willow. "I miss the bungee. I loved all the acrobatics so we are trying to figure out what to do for the next tour, something rad. It's amazing to be back. I've been pining for a stage. But having a baby changes the logistics of touring. I don't hang out with my bandmates at the bar anymore," the star said.
However she insists motherhood will not alter her personality: "I haven't lost my edge. Having a baby doesn't change your attitude. The new album is about love but aren't they all? I wrote it seven months after she was born."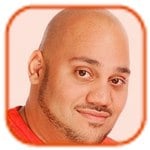 Posted by Andru Edwards Categories: Concerts / Tours, Performances, Alternative, Dance, Hip-Hop & Rap, Pop, R&B / Soul, Rock, iTunes,
Usher kicked off the iTunes festival in London last night.
The "Yeah!" hitmaker got the party started on the opening night of the month-long free festival at the city's Roundhouse venue with a hit packed set and his trademark super-smooth dance moves. The muscular singer may have slipped up as he performed "You Make Me Wanna," but after a cheeky suggestion from his backing dancers, did 40 push-ups for the crowd to make up for it.
The singer's set featured hits including "Burn," "OMG," "Climax," "Scream" and his collaboration with David Guetta, "Without You."
Click to continue reading Usher Opens iTunes Festival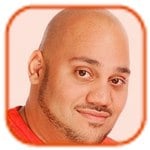 Posted by Andru Edwards Categories: Awards, Music Videos, Performances, Pop,
Pink will perform a new song at the MTV Video Music Awards (VMAs). The "So What" hitmaker has been added to the line-up of guest performers which also includes Alicia Keys and One Direction and will debut a track from her forthcoming sixth album "The Truth About Love."
Pink says performing at the awards is "extra special" as she was banned from watching music channels when she was younger. "Being a part of the VMAs for me is extra special because my mom never let me used to watch MTV as a little girl. I would watch it anyway but she would also try and ground me but then I would just sneak out my window and go to someone's house that had MTV. So to be on MTV is quite ironic," she said.
This will mark the third time Pink has performed at the awards and she says it is a ceremony she always enjoys: "It's always one of the more enjoyable shows because it's relaxed and it's kind of rock 'n' roll and unpredictable and everyone is having a good time."
The 2012 MTV Video Music Awards take place at Los Angeles' Staples Center on Thursday, September 6.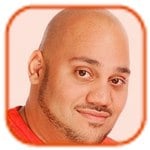 Posted by Andru Edwards Categories: Concerts / Tours, Gossip, Release Dates, Upcoming Releases, Pop,
Pink may set herself on fire for her next tour.
The "F***in' Perfect" singer is planning a spectacular stage show in support of her forthcoming album, The Truth About Love, but knows she will have to do something pretty drastic if she's going to upstage 2010s Funhouse Summer Carnival Tour.
"Yeah man I've gotta step it up, I'm competing with myself. I was thinking about lighting myself on fire, I've actually been doing some research and I've been going to a lot of Las Vegas shows, I'm going to bring it this time," she said in an interview recently.
Pink has also recently explained how her sixth album will explore the concept of love from all of its different perspectives: "I'm excited. I think the songs are elevated and smart and fun. The motivation for this album is love and all of the different shades of it - dark, light, happy, sad, what love can motivate you to do, just all of it. Just exploring how much it can hurt and how much it can feel good. It's not cheesy."
The Truth About Love will be released on September 18, preceded by a single, "Blow Me (One Last Kiss)."
© Gear Live Media, LLC. 2007 – User-posted content, unless source is quoted, is licensed under a Creative Commons Public Domain License. Gear Live graphics, logos, designs, page headers, button icons, videos, articles, blogs, forums, scripts and other service names are the trademarks of Gear Live Inc.