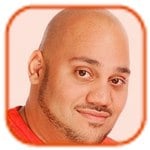 Posted by Andru Edwards Categories: Artist News, Concerts / Tours, Rock,
Paul McCartney has been released from hospital.
The 71-year-old musician was discharged by doctors last night after spending almost a week recovering from a mystery virus at St Luke's International Hospital in Tokyo, Japan.
The Beatles legend, who was forced to cancel the Asian leg of his Out There! world tour, was excited about being reunited with his family as he boarded a private jet heading back home. "Paul has really been through the mill. He was desperately sad he had to cancel those shows but he was really poorly. But he is on the mend which is great news," a source said. Paul's wife Nancy Shevell, 53, was by his bedside throughout the six days he spent in hospital.
The US leg of Paul's tour will go ahead as planned on June 14.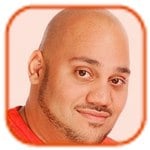 Posted by Andru Edwards Categories: Artist News, Concerts / Tours, Rock,
Paul McCartney has been hospitalized in Tokyo.
The Beatles legend had to cancel two dates of his Out There Japan Tour 2014 in the country's capital and Osaka after falling ill with a virus, which eventually led to him being sent to hospital.
"Since contracting a virus last week that led to the postponement of tour dates, Paul received successful medical treatment at a hospital in Tokyo. He will make a complete recovery and has been ordered to take a few days rest. Paul has been extremely moved by all the messages and well wishes he has received from fans all over the world," his rep said.
The 71-year-old rocker has also postponed a show in Seoul, South Korea, but is still set to continue with his tour of the US next month.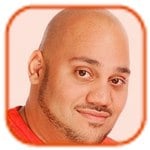 Posted by Andru Edwards Categories: Concerts / Tours, Rock,
Paul McCartney has been forced to cancel his Japanese tour due to illness.
The former Beatle is believed to have contracted a virus and has scrapped the two remaining dates on his Out There Japan Tour 2014 - a gig at the Nippon Budokan hall in Tokyo, where the band first during their first Japan tour in 1966, and a concert at Yanmar Stadium in Osaka.
A message on the 71-year-old star's website states that doctors have ordered him to have a "complete rest." Promoters Kyodo Tokyo said in a statement that Paul "will regrettably have to cancel the remaining Japanese shows. Paul is still not feeling better and this cancellation is unavoidable."
The star is reportedly "upset" about the situation as "he has only ever had to reschedule a handful of shows in his entire career" and hates disappointing fans. A statement from Paul on his website reads, "Thank you so much for your kind messages of support. I'm so very touched. Unfortunately my condition has not improved overnight. I was really hoping that I'd be feeling better today. I'm so disappointed and sorry to be letting my fans down."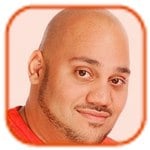 Posted by Andru Edwards Categories: Awards, Gossip, Performances, Reunions, Rumors, Alternative, Rock,
Ringo Starr is reuniting with Paul McCartney to mark 50 years since the Beatles arrived in America.
The pair will join forces for a TV tribute to their appearance on The Ed Sullivan Show, which is linked with this year's Grammy Awards, although they have not confirmed they will perform at the ceremony.
"To celebrate the 50 years since we landed in New York in February [1964], they are putting on a big show on Monday and we will be doing it there," Ringo said in Los Angeles.
The last two surviving Beatles will work together on a one-off show which will be filmed on January 27, the day after the Grammy Awards, at the Ed Sullivan Theater. The Night That Changed America: A Grammys Salute to The Beatles, will pay tribute to their legacy with performances from the likes of John Mayer and The Eurythmics. There is also speculation that the pair will perform alongside Beyonce, Daft Punk and Lorde at the ceremony and the rumors are yet to be denied.
Click to continue reading Ringo Starr Reunites with Paul McCartney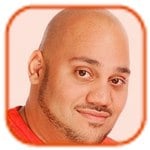 Posted by Andru Edwards Categories: Artist News, Rock,
Paul McCartney has stopped writing songs because he has so many.
The "New" hitmaker has such a large number of tracks saved up which he wants to finish before he starts on another batch. "I'm resisting writing any more songs as I've got so many. I got everything off my chest with 'New,' and next I need to go through my pile of demo ideas. It'll be like cleaning out my attic - I know I should do it even though I don't really want to," he told the Daily Star newspaper.
The star's 24th solo album, New, was only released this week, but Paul's already looking forward to his next record. "There are loads of songs I've started in the past couple of years that I need to finish off. Some are just sketchy ideas but I think there are a lot of strong ideas in my demos too, which I need to sit down and ­figure out how to finish," he added.
Click to continue reading Paul McCartney Stops Writing Songs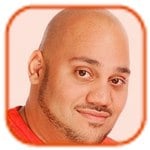 Posted by Andru Edwards Categories: Concerts / Tours, Hip-Hop & Rap, Rock,
Paul McCartney is influenced by Beyonce. The 71-year-old singer/songwriter makes a point of checking out the live shows by current chart artists because he wants to make sure his own concerts don't seem "old fashioned."
"If I'm gonna do a tour I like to go and see what other people are doing. I don't wanna bring my tour out and be amazingly old-fashioned. So if people are going, 'Oh man Beyonce, she was killer!' I like to go there and go, 'Yeah, we can do better than this.'"
Click to continue reading Beyonce Inspires Paul McCartney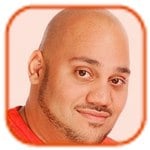 Posted by Andru Edwards Categories: Collaborations, Gossip, Alternative, Rock,
Paul McCartney is being advised by his daughter to collaborate with Thom Yorke. The Beatles legend has been urged by Stella to work with the Radiohead frontman but he admits, despite being keen, he is afraid the 44-year-old singer will turn down his offer because his schedule is too hectic to fit him in.
"My daughter Stella is very keen. She's got a project, she keeps saying to me, 'Ring Thom and just go into the studio and just see what you come out with.' I'm a bit sort of paranoid to just ring him up. 'Hey Thom, it's Paul here. What do you fancy, what are you doing? Do you fancy writing something?' Just in case he says, 'Er, actually I'm busy.'"
Click to continue reading Paul McCartney to Collaborate with Thom Yorke?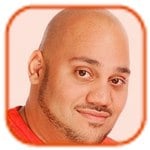 Posted by Andru Edwards Categories: Artist News, Pop, Rock,
Paul McCartney used to be inspired by cinema adverts. The Beatles star says his early influences included anything that would make him laugh, and remembers he and bandmate George Harrison were particularly amused by a particular furniture commercial.
"There were millions of things. Information we'd had from very early childhood and from teenagehood, when you're going down the cinema, seeing something funny and making a song out of it. George and I really loved cinema adverts, for instance, which we used to take the p**s out of. There was one for furniture called Link, showing this couple eyeing stuff up, where the catchphrase was, 'Thinking of Linking?' And me and George were like, 'You know what? That's a good title.' So one of my earliest songs went, 'Thinking of linking my love with you, thinking and linking can only be done by two.' Terrible! We never did anything with it, of course."
Click to continue reading Advertisements Inspire Paul McCartney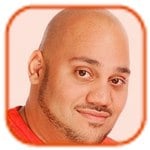 Posted by Andru Edwards Categories: Artist News, Collaborations, Upcoming Releases, Rock,
Paul McCartney has joined his son in the recording studio. The ex-Beatles icon's son, James - one of his four children with late wife Linda McCartney, along with Heather, Mary and Stella - called on his father for a helping hand while recording his second studio album.
The 35-year-old musician is hard at work on his follow-up to 2011 debut The Complete EP Collection - which collected previous releases "Available Light" and "Close at Hand" - and his dad was only happy to lend a hand.
Paul, 70, posted a picture of the pair by a mixing desk on Twitter with the caption, "Having fun in the studio with James on his new album." James also tweeted about the studio session, writing, "In the studio with Dad having a great time working on the new album."
Click to continue reading Paul McCartney in the Studio with His Son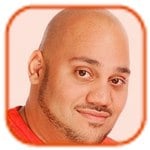 Posted by Andru Edwards Categories: Concerts / Tours, Reunions, Alternative, Rock,
Paul McCartney, Bruce Springsteen and Jon Bon Jovi performed at the 12.12.12 concert in New York last night. The Beatles guitarist fronted a Nirvana reunion as he brought surviving members, drummer Dave Grohl, bassist Krist Novoselic and touring guitarist Pat Smear - who were with singer Kurt Cobain until his suicide in 1994 - on stage halfway through his set at Madison Square Garden.
Before introducing the group at the Concert for Sandy Relief - which raised money for people in the Caribbean and US who were struck by Hurricane Sandy in October - he said, "The penny finally dropped that I was in the middle of a Nirvana reunion."
Click to continue reading Paul McCartney's Nirvana Reunion at Sandy Concert
© Gear Live Media, LLC. 2007 – User-posted content, unless source is quoted, is licensed under a Creative Commons Public Domain License. Gear Live graphics, logos, designs, page headers, button icons, videos, articles, blogs, forums, scripts and other service names are the trademarks of Gear Live Inc.