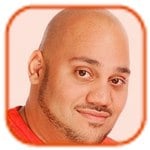 Posted by Andru Edwards Categories: Artist News, Rock,
Black Sabbath isn't convinced they should record another album.
The legendary rock group featuring Ozzy Osbourne, Tony Iommi and Geezer Butler released 13, their first album in 18 years earlier this year but they aren't committing to a follow-up.
"To me, it's been nicely rounded off now. If we did another album, it just wouldn't have the same vibe as far as I'm concerned. And with this one doing so well, the next one would have to be number one everywhere too or people would see it as a failure," Geezer said.
Click to continue reading Black Sabbath Unsure About Making More Music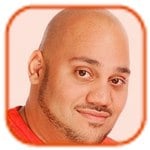 Posted by Andru Edwards Categories: Artist News, Concerts / Tours, Performances, Reunions, Rock, New Releases,
Ozzy Osbourne saw a dog at one of his concerts wearing a sign that read, "Please don't eat me!"
The legendary hellraiser, who famously bit the head off a bat on stage in 1982, said there have been many surreal moments during this year's Black Sabbath reunion tour. "At one of this year's gigs, somebody let a dog go with a sign on its leg saying, 'Please don't eat me!'" he told The Sun.
Ozzy spoke about winding up his band mates, including bassist and chief Sabbath lyricist Geezer Butler. "Geezer is a vegetarian. When he walked off the stage, I said, 'Does your wife eat meat?' And he replies, 'Yeah.' So I said, 'What, do you have a funeral every time she has a bacon sandwich?'" he explained.
Ozzy, who has been sober for nearly a year after relapsing into drink and drugs, said he's nearly injured himself on stage every night and is shocked by the band's massive success after releasing their monumental album 13 and being nominated for three Grammy Awards: "Every night, I've slipped on the stage. I nearly fell in the f***ing orchestra pit. I mean it's tough on the other guys. When they're all getting serious, I make them laugh and they all get p***ed off. Nothing's rehearsed with me. One day, I'll just put a bucked on my head. 'Just when you think things might be winding up, it gets bigger than ever. Honestly I'm in shock. I keep thinking I'm the luckiest guy in the world. It's been a dream."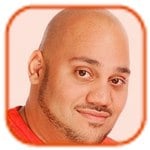 Posted by Andru Edwards Categories: Artist News, Awards, Concerts / Tours, Rock, New Releases,
Ozzy Osbourne insists he has no plans to retire.
The Black Sabbath musician, who has now been sober for nearly a year after relapsing into drink and drugs, says he still gets a thrill out of being on stage after the band reformed in 2011. The 65-year-old told NME magazine that he's living "on borrowed time" and started getting asked about quitting music when he turned 60. "The word 'retirement' started coming into the interviews, but as long as I have an audience, as long as I can physically do it and enjoy doing it and they want to see me, what's the point in quitting?" he said.
Black Sabbath have been nominated for three Grammy Awards after their album 13, their first in 18 years, topped the charts in 30 countries, giving them their first ever US number one. Ozzy says it's his "dream" to get the band's original drummer Bill Ward on board for another Sabbath album but hasn't spoken to him because "It wouldn't be fair. 'Hi, how are you, Ozzy?' 'I'm alright Bill, I'm just about to go onstage to 75,000 people in Sao Paolo. Wish you were here!' When it's all over, I'll probably give him a call. I love and respect the guy very much, but we just couldn't hang around any more. [His absence] is obviously something to do with dollars, but my wife [Sharon] does the deals, do I don't know."
Click to continue reading Ozzy Osbourne: I'm Not Retiring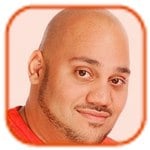 Posted by Andru Edwards Categories: Performances, Reunions, Upcoming Releases, Rock,
Black Sabbath will play a one-off UK homecoming gig in Birmingham next month. The "Paranoid" rockers will perform at the O2 Academy in the city - home to singer Ozzy Osbourne, guitarist Tony Iommi, bassist Geezer Butler and drummer Bill Ward - on May 19 in preparation for their headline performance at this year's Download Festival in Leicestershire over the weekend of June 8-10.
The performance is expected to be the group's first since they reformed with their original line-up last year, and they are likely to play new material from their forthcoming ninth studio album - which will be their first since 1978's Never Say Die - at the concert.
Click to continue reading Black Sabbath Announce Homecoming Gig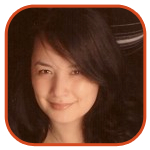 Posted by Veronica Santiago Categories: Gossip, Pop, Rock,
Despite, or because of, the fact that Ozzy Osbourne spent several years on The Osbournes, the musician feels he can dish out advice about one particular subject: overexposure.
Osbourne, who has had more than his share of media attention, said there's one particular star who might want to step away from the spotlight:
I do think Lady Gaga should take a break for a little while. She's getting to be too much, and she doesn't watch the exposure of her clothes. She's just too overexposed. She could be the next Madonna if she played her cards right. I like her, but I'm getting a bit sick of her. When I turn on the TV, I see her wearing another lamp shade or whatever. She needs to take a break, I think, for an hour or so. I love her, I think she's really, really entertaining, but she's doing a bit too much. Every day it is something else. The specialness of her is gonna get killed if she doesn't calm it down. Who manages her? Someone should whisper in her ear and say back off for a couple of months—let people gain interest back. Let people want you, you know?
What do you think of Ozzy's comments? Do you agree with his observations ... or do you think he's being a bit hypocritical?
Read More

| Us Weekly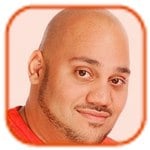 Posted by Andru Edwards Categories: Artist News,
Heavy metal legend Ronnie James Dio has died.
The 67-year-old musician - who replaced Ozzy Osbourne as the frontman of Black Sabbath in 1979 - passed away Sunday in a Houston hospital after losing his battle with stomach cancer.
"Today my heart is broken, Ronnie passed away at 7.45am 16th May. Many, many friends and family were able to say their private goodbyes before he peacefully passed away. Ronnie knew how much he was loved by all," Wendy, his wife and manager, wrote on his official website.
"We so appreciate the love and support that you have all given us. Please give us a few days of privacy to deal with this terrible loss. Please know he loved you all and his music will live on forever," she added.
Click to continue reading Ronnie James Dio Loses Battle with Cancer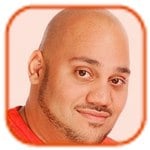 Posted by Andru Edwards Categories: Artist News, Upcoming Releases, Rock,
Slash is finishing recording his solo album today.
The former Guns N' Roses guitarist said he's recording the last song for his debut solo album - which will feature a number of guest vocalists - and can't wait for the results to be released.
"It's pretty much done. I've got a couple of songs left to mix and I've got one song left to record which I'm doing as soon as I leave here, after I head back tomorrow," he said Monday at the Marshall Classic Rock Roll of Honour Awards. "There's quite a list of people on the album. I'm not publicly talking about who it is until all the ink is dried on all the different contracts, but the rumors are out there - you sort of know what's going on."
Those reportedly appearing on the album include ex Guns N' Roses bandmate Steven Adler, Black Eyed Peas' vocalist Fergie, Ozzy Osbourne, Chris Cornell, Flea, Dave Grohl and Cyprus Hill on a new version of "Paradise City."
Click to continue reading Slash Wrapping Up Solo Project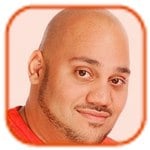 Posted by Andru Edwards Categories: Gossip, Rock,
Ozzy Osbourne was once diagnosed as HIV positive - but later told the test results were wrong.
The Black Sabbath rocker was devastated to be told he had contracted the deadly virus, before further medical investigations revealed the results were due to the damage years of drug and alcohol abuse had caused to his immune system.
"I went to the doctor and had an AIDS test and he told me it was positive. That was one of the worst days of my life," Ozzy explained in an interview with Glamour magazine. "When I used to get f***ing loaded I would get myself into all kinds of situations. It turns out that because I was drinking and using drugs so much, my immune system had dropped so that it was a borderline result. When I went back to be tested again it was negative."
Click to continue reading Ozzy Osbourne Misdiagnosed as HIV Positive
© Gear Live Media, LLC. 2007 – User-posted content, unless source is quoted, is licensed under a Creative Commons Public Domain License. Gear Live graphics, logos, designs, page headers, button icons, videos, articles, blogs, forums, scripts and other service names are the trademarks of Gear Live Inc.