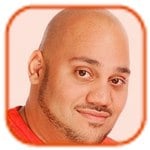 Posted by Andru Edwards Categories: Upcoming Releases, Rock,
Muse will "strip back" the tracks on their next album.
Frontman Matt Bellamy said he wants to "reconnect" with the oldest elements of the band and that he is keen to experiment less on the new songs: "I've got a pretty good picture of what I'd like the next album to be like. It's the comedown and the sort of waking up the next day being like, 'What the f**k? What the f**k?' That was crazy.' I kind of feel like it will be nice to reconnect and remind ourselves of just the basics of who we are."
Speaking about the sound of the album, the 35-year-old musician continued, "I have this strong feeling that the next album should be something that really does strip away the additional things that we've experimented with on the last two albums, which is electronics, symphonics and orchestral work and all that kind of stuff."
Next year marks the 20th anniversary of Muse and Matt, along with band mates Christopher Wolstenholme and Dominic Howard, say they've come a long way. "In some ways, the band has gone on this pretty insane journey since we formed as teenagers. Back then, we weren't very outgoing on stage. We were very sort of off to ourselves, hiding behind the music," Matt added.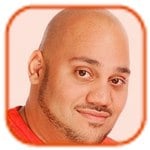 Posted by Andru Edwards Categories: Collaborations, Gossip, Rock,
The Killers would love to team up with Muse for a track. The two bands both played at the MTV European Music Awards (EMAs) in Frankfurt, Germany, on Sunday, and hung out at a party afterward, where Killers singer Brandon Flowers said he likes the idea of collaborating with the British rock titans.
"We've become good friends with Muse. We get along so well, so I'd never rule out working together. We would be trying to outdo each other. It would be spectacular, the choruses would be huge," he told The Sun.
Click to continue reading The Killers to Team up with Muse?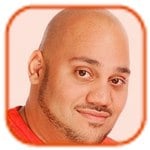 Posted by Andru Edwards Categories: Awards, Performances, Alternative, Country, Pop, Reggae, Rock,
Taylor Swift, Muse and No Doubt will perform at the 2012 MTV European Music Awards (EMA).
The trio are the first batch of performers announced take to the stage at the ceremony in Frankfurt, Germany on November 11, and the "We Are Never Ever Getting Back Together" hitmaker - who has been nominated for five EMAs including Best Live Act and Best Live Stage - can't wait to sing at the spectacle.
"I've always wanted to go to the EMA, because you hear about the spectacle of it, and how everyone just goes all out for their performances. To be nominated for five EMAs was the most exciting feeling, and I was absolutely blown away. I can't wait to be there this year and perform on the show!"
No Doubt - who will go up against Taylor for the Best Pop accolade at the ceremony - are "really excited" about performing some of their new tracks from latest album Push and Shove at the event.
Click to continue reading Taylor Swift to Perform at 2012 MTV EMA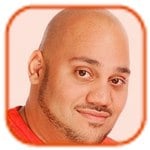 Posted by Andru Edwards Categories: Concerts / Tours, Performances, Alternative, Electronic, Rock, New Releases,
Muse made their live return in London last night.
The "Survival" trio closed the annual iTunes festival in spectacular fashion, treating fans to a selection of material from their new album The 2nd Law, as well as classic tracks from their back catalogue.
Although the smaller venue meant the group did away with their usual stunning laser show and complex stage setting, video screens running around the venue and frontman Matt Bellamy's dazzling sparkling jacket meant there was still a visual spectacle accompanying the music.
The group opened their set with "Supremacy," with Matt taking the opportunity to reveal one of his heroes was in the crowd. "That last song was a little bit influenced by a certain Jimmy Page - who I believe is in the building," he said after the song.
While preview material has hinted at the trio going in a dub-step direction, Matt used the show to prove their experimentation isn't new. Introducing 2003 single "Time Is Running Out," he quipped, "Listen to the dub-step bassline on this."
Click to continue reading Muse Makes Live Return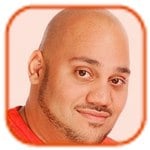 Posted by Andru Edwards Categories: Artist News, Alternative, Electronic, Rock, New Releases,
Muse were inspired by Prince on The 2nd Law.
The British rock legends have embraced electronic music as well as funk on their new album, taking them back to their very earliest influences. "Yep, funk! What are we doing? But 'Panic Station' is a track that reminds me of my youth. Prince, Primus and Michael Jackson all influenced that song," drummer Dominic Howard said.
Frontman Matt Bellamy took a new approach with the track "Unsustainable" and despite many people being skeptical, he is pleased with the end results. "For 'Unsustainable' I wanted to write the idea electronically and when we came to record it, we did it with real, organic instruments and got a real orchestra in. We were trying to see if real instruments could make a sound like electronica. A lot of people were sceptical about it but it works."
Click to continue reading Muse Explore Electronica and Funk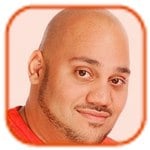 Posted by Andru Edwards Categories: Alternative, Electronic, Rock, New Releases,
Muse sings about relationships on The 2nd Law. The group are known for basing their records on grand concepts - including capitalism and megalomania - but have largely kept their relationships out of their work until now.
Singer Matt Bellamy - who became a father for the first time during the recording of the album - said, "We're singing about things like relationships for the first time. Actually, I did that for a bit on the first album, Showbiz, but then I started doing interviews and thought, 'Oh my God, I can't answer these questions, they're getting too personal.' So that's when we started getting all conceptual and pretending the album was about the end of the world, or whatever,"
The singer - who is dating Hollywood star Kate Hudson, with whom he has 14 month old son Bingham - explained how the band's new single, "Madness," is about a couple arguing: "Madness is about friction in a relationship, resolving conflict with a loved one and the madness of being caught up in fighting with someone you love."
Click to continue reading Muse Opens Up About Relationships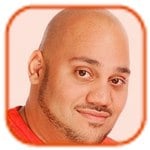 Posted by Andru Edwards Categories: Concerts / Tours, Gossip, Performances, Alternative, Rock,
Muse's ambition is to have a huge UFO land in a stadium during one of their live shows.
The "Survival" band are known for their inventive stage production and light shows, but while they have created many visual spectacles, there is one idea they have yet to realize. "One day I'm going to get a huge zeppelin shaped like a UFO to come and land in a stadium. I've been trying for years, but no one will let us do it," singer Matt Bellamy said.
Matt is also frequently found dressed in sparkling suits, and showcasing his guitar skills with the swagger of a seasoned rock star live, but admits this wasn't always the case: "I'd been quite an introverted person in the early years of the band. I was actually having a lot of trouble coming out of myself. Over the course of the first three albums I gradually opened up, and something came out of me, a strange level of confidence that I didn't know was there. In live performance there was just a desire to smash this shy person."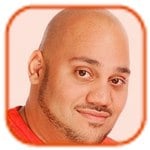 Posted by Andru Edwards Categories: Collaborations, Upcoming Releases, Alternative, Electronic, Pop, Rock,
Muse "can't be defined." The "Survival" group are proud of the eclectic nature of their forthcoming new album, The 2nd Law, and say the tracks could easily be mistaken for three different bands.
"We are defined by the fact that we can't be defined by anybody. There are electro-pop sounds and songs that are obviously classic rock. Then there are the orchestral things. [The album would sound like] three different bands if it wasn't for my voice," frontman Matt Bellamy said.
The band did a lot of work on the album with David Campbell - who has previously arranged and conducted music for Metallica and Beck - and were thrilled with his overdubs. "He understood that film-music thing we were looking for. And he found a lot of amazing people," Matt told Rolling Stone.
Some tracks on the album were inspired by a show Matt watched on economics, when he saw experts discussing the second law of thermo­dynamics.
Click to continue reading Muse Can't Be Defined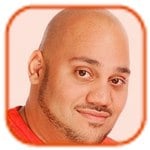 Posted by Andru Edwards Categories: Performances, Reunions, Alternative, Covers, Pop, Rock,
The Spice Girls reunited to perform at the Closing Ceremony of the London Olympics tonight.
The 90s girl band - made up of Victoria Beckham, Geri Halliwell, Mel B, Emma Bunton and Mel C - arrived individually on the top of five London taxis while belting out their hits "Wannabe" and "Spice Up Your Life" in the Olympic Stadium in Stratford, east London.
Click to continue reading Spice Girls Reunite at London Closing Ceremony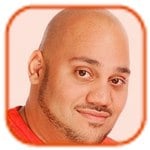 Posted by Andru Edwards Categories: Upcoming Releases, Alternative, Electronic, Jazz, Rock,
Muse has included jazz, brass and dubstep on The 2nd Law.
The band unveiled the first track from their sixth album, "Survival" - the official song of the London Olympics - last night, and have promised it contains a diverse range of musical styles: "There's a bigger emphasis on groove, we've always tried to improve on that with every album and I think on two or three tracks we've really nailed it. There's a couple of tracks where we've captured the other side of us too, they're quite minimal. There's a really jazzy brass number, I even tried to get a sax solo," singer Matt Bellamy said.
Click to continue reading Muse's Most Diverse Album Yet
© Gear Live Media, LLC. 2007 – User-posted content, unless source is quoted, is licensed under a Creative Commons Public Domain License. Gear Live graphics, logos, designs, page headers, button icons, videos, articles, blogs, forums, scripts and other service names are the trademarks of Gear Live Inc.