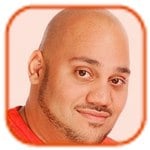 Posted by Andru Edwards Categories: Artist News, Concerts / Tours, Reunions, Pop,
Backstreet Boys will release a documentary to celebrate their 20th anniversary. The five piece - comprised of Brian Littrell, Nick Carter, A.J. McLean, Howie Dorough and Kevin Richardson, who rejoined last year after taking some time out - have hired Katy Perry's Part of Me 3D co-producer Stephen Kijak to direct the tell-all movie.
"We always wanted to make a film and now is the ideal time. With Kevin back, the fact that we are masters of our own destiny, a new album in the works and our 20th anniversary -- it all adds up to being the right time to share our story," the group said.
Click to continue reading Backstreet Boys Announce Documentary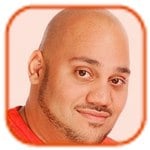 Posted by Andru Edwards Categories: Collaborations, Upcoming Releases, Rock, Soundtracks,
Dave Grohl's Sound City Players supergroup will include John Fogerty and Stevie Nicks. Former Creedance Clearwater Revival singer John and and Fleetwood Mac vocalist Stevie will join Dave when he unveils the all-star band at the Sundance Film Festival in Utah on January 18.
The band will play at the festival to premiere Dave's new film, Sound City, a documentary about the recording studio of the same name in California. The supergroup will also feature Nirvana bassist Krist Novoselic; Cheap Trick's Rick Nielsen; Foo Fighters members Chris Shiflett, Taylor Hawkins, Pat Smear and Nate Mendel; Rage Against the Machine's Brad Wilk and Slipknot's Corey Taylor, among others.
The band are expected to play songs from the soundtrack to Sound City, which was written and recorded especially for the film.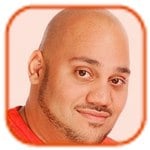 Posted by Andru Edwards Categories: Concerts / Tours, Industry News, Pop,
Spike Lee is in the final stages of completing a Michael Jackson documentary.
The legendary filmmaker is in the latter part of post-production on the project, which will focus on the story of the late singer's Bad album, world tour and videos to celebrate the 25th anniversary of the record following its release in August 1987. The documentary will feature more than 40 interviews, conducted by Spike - who directed both short films for Michael's "They Don't Care About Us" in 1996 - with the "Thriller" hitmaker's confidants, choreographers, collaborators and musicians who worked on the record.
"I'm more than just a huge fan of Michael Jackson, and having the chance to actually know him and work with him, I deeply care about his legacy. With this Bad project I was able to uncover just what made this such a huge, important coming of age in his career and unearth compelling stories surrounding the making of the album, the long awaited follow-up to Thriller - the best selling album of all time - the short films and the tour that may have never seen the light of day," he said.
Click to continue reading Spike Lee's Michael Jackson Documentary in Post-Production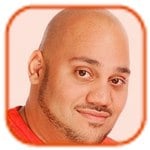 Posted by Andru Edwards Categories: Artist News, Collaborations, Pop, R&B / Soul, New Releases,
Whitney Houston's final recording will be released on June 5.
The late pop legend's last ever song, "Celebrate," is a duet with American Idol winner Jordin Sparks, and included in the movie Sparkle - the last thing Whitney worked on before her death in February. The track was produced by "I Believe I Can Fly" hitmaker R. Kelly and premiered on the radio yesterday.
The song features lyrics such as, "I'm going to celebrate, celebrate you," and Jordin chimes in, "We love you Whitney" at the end of the song. Whitney plays the "No Air" hitmaker's mother in Sparkle, a remake of a 1976 film about the pressures of fame in the Motown era. The film is Whitney's first foray into acting since roles in The Bodyguard and The Preacher's Wife over fifteen years ago. Sparkle will be in theaters starting August 17.
Jordin, 22, sung a moving rendition of Whitney's biggest hit "I Will Always Love You" in tribute to her at the Billboard Icon Awards awards on Sunday.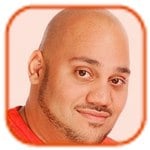 Posted by Andru Edwards Categories: Artist News, Country,
Zooey Deschanel is to play Loretta Lynn on Broadway.
The 32-year-old singer-and-actress will portray the country music legend in an adaptation of 1980 film Coal Miner's Daughter after Loretta announced the casting at a live show at Nashville's Ryman Auditorium on Thursday, and she brought the New Girl star out to perform with her.
"It's a long way from Butcher Holler to Broadway in New York City. I never imagined I'd see Coal Miner's Daughter on a movie screen, and now I can't believe it's going to be on a stage for people to see. I'm going to be right there in the front row. And I know Zooey is going to be great - she sings and writes her own songs just like I do, and we even have the same color eyes!" the 77-year-old star said in a statement.
Zooey admitted it is a "dream come true" to have landed the part - played by Sissy Spacek in the movie, a biopic which documented Loretta's rise from poverty to fame - as she regards Loretta as a "true legend." The brunette beauty explained, "She is a true legend and to be chosen to play such an iconic woman is a dream come true."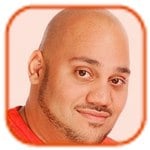 Posted by Andru Edwards Categories: Industry News, Rock,
A new movie will focus on the tumultuous relationship between The Rolling Stones' Mick Jagger and Keith Richards. The film will follow the singer and the guitarist through the volatile period in which they made 1972 double album, Exile on Main Street, in France.
The movie will be made by Richard Branson's Virgin Produced, and be based on Robert Greenfield's 2008 book Exile on Main Street: A Season in Hell.
"It wasn't a great environment for, like, breathing. It was very Hitleresque - the last days of Berlin sort of thing," Keith said, speaking previously about making the record
Brandon and Phil Murphy - who are currently working on a Steve McQueen project for Sony - will write the screenplay while Jason Felts will serve as producer. Casting has not yet begun on the film.
It has previously been revealed The Rolling Stones will celebrate their 50th anniversary with an authorised documentary which will trace their history from their formation in 1962 to the current day. "For anyone who wants to experience the band, this is the film that will defy convention and create a sonic tapestry to transport viewers into the world of the Rolling Stones. The film will deliver the original, bold, sexy and dangerous flavour of the iconic rock band," director Brett Morgen said in a statement.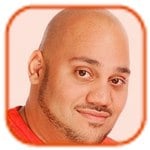 Posted by Andru Edwards Categories: Artist News, Alternative, Covers, Rock,
Courtney Love has accused The Muppets of "raping" the memory of Kurt Cobain.
The Hole singer feels the puppet group was disrespectful to her former husband - who committed suicide in 1994 - with their cover of his song "Smells Like Teen Spirit" in their recent comedy film.
She told website TMZ she thought the version of the Nirvana track, performed in the style of a barbershop quartet, was "raping" Kurt's legacy.
Click to continue reading Courtney Love Blasts The Muppets' Nirvana Cover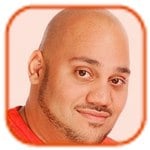 Posted by Andru Edwards Categories: Artist News, Awards, Rock, Soundtracks,
Trent Reznor has lost his Grammy awards, but doesn't care. The Nine Inch Nails musician has been handed two trophies by the US National Academy of Recording Arts and Sciences, but isn't sure where he placed them since moving house, and he is in no rush to find them as he thinks the ceremony is "rigged and cheap."
"Why don't the Grammys matter? Because it feels rigged and cheap - like a popularity contest that the insiders club has decided," Trent said.
Last year, Trent composed the score for drama movie The Social Network with Atticus Ross, which saw the pair win a Golden Globe and an Oscar for Best Original Score - and the 46-year-old musician said he values those awards as it was a different type of "challenge" to create music for film: "The movie side is interesting, challenging, different and rewarding in way that I hadn't experienced through my music career."
Atticus counts one of Trent's piano lines in the score, which he'd thought up "almost as an afterthought," as a big part of the success in the David Fincher-directed movie. "Trent said, 'I've got an idea for this piano line; let me just try this.' And he puts down that line and plays what I think is one of the greatest cinematic pieces of last year. Fincher really zeroed in on it, and it was that piece that changed the whole landscape of that film," Ross said.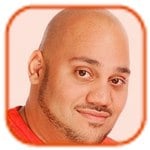 Posted by Andru Edwards Categories: Artist News, Pop, R&B / Soul, Soundtracks,
Bruno Mars feels his new song "Let It Rain" fits in with the new Twilight Saga movie perfectly.
The singer recorded the track for the penultimate installment of the vampire movie, Breaking Dawn: Part 1, and says the song pays tribute to the romance between lead characters Edward Cullen and Bella Swan.
"When I saw the scenes I was already working on a dark love song. In every relationship you don't want to lose your friend. That's the hardest part. I didn't want to write it like 'I'm gonna sink my teeth into you.' It was just honest, pure emotion."
As well as being pleased with the song, Bruno was also impressed with the movie as he experienced a variety of emotions: "I watched some parts that made me laugh. I watched some parts that made me bawl into tears and just cry and cry. I thought it was shot beautifully. They did some really cool stuff. The cinematography was great. And the storyline."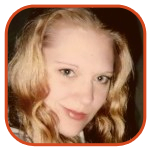 Posted by K.C. Morgan Categories: Awards, Videos, Remixes,
A funny mash-up of Auto-Tuned dialogue has become one of the most talked-about moments of the 83rd Academy Awards, and our new favorite movie-inspired music video. Watch the whole thing above, and discover gems from your favorite movies: "I'm a Ball of Light" (Harry Potter and the Deathly Hallows Part I), "We're Still Here" (Toy Story 3), "Fishing for Facebook" (The Social Network) and "He Doesn't Own a Shirt" (Twilight).
Read More

| Just Jared
© Gear Live Media, LLC. 2007 – User-posted content, unless source is quoted, is licensed under a Creative Commons Public Domain License. Gear Live graphics, logos, designs, page headers, button icons, videos, articles, blogs, forums, scripts and other service names are the trademarks of Gear Live Inc.