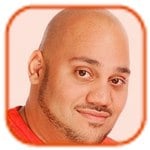 Posted by Andru Edwards Categories: Artist News, Gossip, Pop, New Releases,
Quincy Jones has blasted the new Michael Jackson album Xscape.
The legendary producer - who masterminded some of the late singer's biggest hits - thinks the posthumous recording was only released to "make money."
"It's about money. They're trying to make money. And I understand it. Everybody's after money, the estate, the lawyers. It's about money," he said.
Quincy admitted it "bothers" him to see so much of the 'Thriller' star's previously-unreleased music being made public but has learned to accept it has nothing to do with him. When asked if he was bothered by the recordings, he told Jian Ghomeshi's Q talk show on CBC Radio, "Yeah, but it's not my business anymore. They're not our business."
Quincy's comments come months after he launched a $10 million breach-of-contract lawsuit in relation to the recordings released after the "Billie Jean" star's death in June 2009. He alleged master recordings he had worked on were wrongfully edited and remixed so as to deprive him of back-end profit participation. He also claimed he had been denied credit for his work and that MJJ Productions and Sony Music have entered into deals taking profits that should have been included in the calculation of royalties.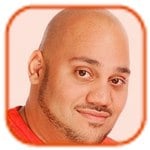 Posted by Andru Edwards Categories: Concerts / Tours, Gossip, Industry News, Performances, Rumors, Pop, New Releases,
Michael Jackson is set to tour the world again - as a hologram.
The late King of Pop, who was resurrected onstage at the Billboard Music Awards on Sunday night thanks to advanced technology, could wow fans across the globe again five years after his death.
The producers behind the special effects extravaganza want to take their show on the road for a two-year tour and are predicted to make half a billion dollars. "It's only a matter of time before a hologram like this goes on tour. Public appetite for Michael Jackson's music has never been greater and this is a unique way of experiencing his magic," a source said.
The hologram performance at the Billboard Music Awards follows the success of a new posthumous Michael Jackson album, Xscape, which recently topped the charts in the UK. "It's so important to experience Michael Jackson in a live setting. We wanted a live performance in front of a live audience," added John Branca, the executor of the singer's estate.
Click to continue reading Michael Jackson Hologram to Tour the World?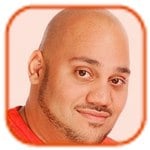 Posted by Andru Edwards Categories: Artist News, Collaborations, Upcoming Releases, Pop,
L.A. Reid has confirmed a Justin Bieber and Michael Jackson collaboration.
The 58-year-old producer behind Michael Jackson's posthumous album Xscape is planning something "really special" involving vocals from the late King of Pop and the 20-year-old singer.
Justin was originally supposed to feature on the track "Slave 2 The Rhythm" as part of Michael's latest offering until it was inadvertently leaked, causing the collaboration to be dropped from Xscape. "'Slave 2 The Rhythm' didn't include him [Justin] per my direction. That was something that was done separate and apart from me and it was leaked. If it hadn't been leaked it would have been featured but it sort of took the wrong turn. But you know what, we are going to revisit that and do something really special with Justin and Michael. I'm pretty sure," L.A. told Access Hollywood.
Click to continue reading L.A. Reid Confirms Michael Jackson and Justin Bieber Collaboration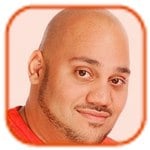 Posted by Andru Edwards Categories: Artist News, Concerts / Tours, Gossip, Rumors, Pop,
Lady Gaga is opening a Michael Jackson museum which will showcase $2 million worth of the legend's stuff.
The "Applause" hitmaker increased her collection of products which belonged to the late star - who died of acute Propofol intoxication in June 2009 - in 2012 when she bought 55 items from an auction, and she takes good care of iconic memorabilia including the famous jacket which features in his 1983 hit "Thriller" and white Swarovski crystal encrusted glove which cost $194,000.
Gaga feels it's essential the late King of Pop of should be remembered and since she treasures her own tour clothes she felt uneasy when Michael's were sold and has spent millions to make sure they are well preserved: "I will put together a museum and put the money to a foundation he cares about. The reason I bought Michael's clothes was because my tour clothes mean more to me than anything, my awards, records. I believe they carry the energy and memories of the night. With Michael's clothes being sold when he was not here made me feel really uncomfortable, upset and I don't why. I take care of them - they are in the right temperature and are preserved. I have spent millions. I believe that the fans' energy gets stuck in the clothes. I wanted to preserve that for him."
Click to continue reading Lady Gaga to Open Michael Jackson Museum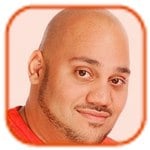 Posted by Andru Edwards Categories: Artist News, Alternative, Electronic, Rock, New Releases,
Muse were inspired by Prince on The 2nd Law.
The British rock legends have embraced electronic music as well as funk on their new album, taking them back to their very earliest influences. "Yep, funk! What are we doing? But 'Panic Station' is a track that reminds me of my youth. Prince, Primus and Michael Jackson all influenced that song," drummer Dominic Howard said.
Frontman Matt Bellamy took a new approach with the track "Unsustainable" and despite many people being skeptical, he is pleased with the end results. "For 'Unsustainable' I wanted to write the idea electronically and when we came to record it, we did it with real, organic instruments and got a real orchestra in. We were trying to see if real instruments could make a sound like electronica. A lot of people were sceptical about it but it works."
Click to continue reading Muse Explore Electronica and Funk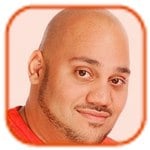 Posted by Andru Edwards Categories: Upcoming Releases, Pop,
Spike Lee couldn't let people down with his Michael Jackson documentary. The filmmaker has been working on Bad 25 - which examines the making of the late King of Pop's classic 1987 album - and was excited by the challenge of living up to the "pressure" of fans' expectations.
"It's good pressure. You can't let people down. If this had been sub-par I'd have been torn limb from limb," he said.
Spike has admired the "Thriller" hitmaker - who died of acute Propofol intoxication in June 2009 - all his life and admits his passing left him "messed up" for some time. "I'm a filmmaker, I love what I do and I grew up admiring and loving Michael Jackson. I saw him in 1969 on TV. He had a big afro and I wanted to be him. Michael's life deeply affected people and they miss him. His death messed me up for a month or two. He touched so many people," he said when asked why he made the film.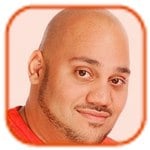 Posted by Andru Edwards Categories: Artist News, Concerts / Tours, Hip-Hop & Rap, Pop,
Justin Bieber's Believe tour will be inspired by Michael Jackson.
The 18-year-old singer is preparing for his latest concert series and his manager Scooter Braun revealed Justin has been studying the late King of Pop's moves. "He has been watching a tremendous amount of Michael Jackson concerts from the '80s and '90s. And he has been talking to me about how Michael incorporated magic and pyro and reveals and he wants to bring in that. [But] still do that acoustic thing, but he wants to take it to a whole new level," Scooter told MTV News.
Scooter also explained he is excited about the new tour because Justin has matured as a performer. "It's just really exciting. Nothing makes him happier than being onstage. So it's gonna be fun to get back onto the road. I think he was an amazing performer before, but his level of dance and musicianship and his range [has grown]. He's a veteran now. I think he wants to take it to a completely new level," he explained.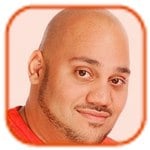 Posted by Andru Edwards Categories: Concerts / Tours, Industry News, Pop,
Spike Lee is in the final stages of completing a Michael Jackson documentary.
The legendary filmmaker is in the latter part of post-production on the project, which will focus on the story of the late singer's Bad album, world tour and videos to celebrate the 25th anniversary of the record following its release in August 1987. The documentary will feature more than 40 interviews, conducted by Spike - who directed both short films for Michael's "They Don't Care About Us" in 1996 - with the "Thriller" hitmaker's confidants, choreographers, collaborators and musicians who worked on the record.
"I'm more than just a huge fan of Michael Jackson, and having the chance to actually know him and work with him, I deeply care about his legacy. With this Bad project I was able to uncover just what made this such a huge, important coming of age in his career and unearth compelling stories surrounding the making of the album, the long awaited follow-up to Thriller - the best selling album of all time - the short films and the tour that may have never seen the light of day," he said.
Click to continue reading Spike Lee's Michael Jackson Documentary in Post-Production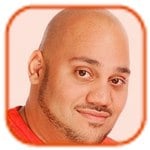 Posted by Andru Edwards Categories: Artist News, Industry News, Pop, R&B / Soul, Sales,
Adele's 21 has now outsold Michael Jackson's Thriller in the UK.
The "Rolling In The Deep" hitmaker's second album - which was released in January 2011 - has sold 4,274,300 copies in Britain, more than 500 more than the late singer's 1982 classic record, meaning it is now the fifth best-selling album of all time in the UK. "To add to her many landmark records, Adele's achievement in overtaking Thriller in the all-time sales list is truly remarkable. Thriller has long been recognized as one of the most iconic albums of all time - there is now no doubt that 21 can be spoken of in the same breath," said Official Charts Company's managing director Martin Talbot.
Click to continue reading Adele Outsells Michael Jackson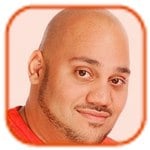 Posted by Andru Edwards Categories: Collaborations, Hip-Hop & Rap, Pop,
Will.i.am believes Cheryl Cole is similar to Michael Jackson.
The Black Eyed Peas star - who manages the Girls Aloud singer - thinks Cheryl is as much as a perfectionist as the late "Thriller" hitmaker, and claims her upcoming third solo album will be "big."
"I can't give too much away but Cheryl's album is going to be big. Like Michael Jackson she is a complete perfectionist. Unless she is 100 per cent happy with something she just won't put it out there. She has got some of the biggest artists and producers in the industry to work with her, not just because she is talented but because everybody who meets her loves her."
Will.i.am believes Cheryl's genuine nature is what makes people warm to her: "She is one of the most likeable people in the industry and to be genuine is as important as talent."
© Gear Live Media, LLC. 2007 – User-posted content, unless source is quoted, is licensed under a Creative Commons Public Domain License. Gear Live graphics, logos, designs, page headers, button icons, videos, articles, blogs, forums, scripts and other service names are the trademarks of Gear Live Inc.