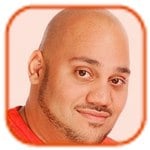 Posted by Andru Edwards Categories: Gossip, Pop, Rock,
Lars Ulrich won't let his children listen to One Direction.
The Metallica drummer - who is also one of the founders of the band - made his kids Miles, 15, Layne, 12, and Bryce, seven, listen to heavy rock when they were little so they don't grow up listening to pop music.
"I raised them on stuff like AC/DC, Deep Purple, Black Sabbath, from when they were really small. I got them on to it really early, when they were about two. So that's what they are used to, although they like Rihanna, the Foo Fighters and the Arctic Monkeys. I'm cool with it when they want it on the car stereo," he said.
Meanwhile, Lars believes he gets on better with bandmates James Hetfield, Kirk Hammett and Robert Trujillo - who were on the brink of breaking up in 2004 - now because they have other priorities. "We've been together 32 years. There have been a lot of ups and downs. We're getting on great now. Metallica is not the main thing in our lives. We've all got a lot more now, like kids. I've got three! It's actually fun to go on tour -- it's like taking a vacation with your best mates. Being at home with the kids, that's hard work. Taking them on the school run, that's hard work," he explained.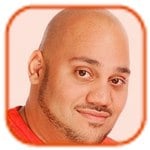 Posted by Andru Edwards Categories: Awards, Performances, Alternative, Country, Dance, Electronic, Folk, Hip-Hop & Rap, Pop, R&B / Soul, Rock,
Taylor Swift, Katy Perry and Pink are among the artists set to perform at the Grammy Awards later this month.
The "Just Give Me a Reason" hitmaker is set to perform the duet, nominated for Song of the Year, with indie rocker Nate Ruess from FUN, while Katy will sing her recent hit "Roar" at the 56th ceremony at Staples Center in Los Angeles on January 26.
"Everything Has Changed" singer Taylor, who is nominated for Album of the Year, Best Country Song, Best Country Duo/Pop Performance and Best Country Album, will also take to the stage.
Other performers will include Kendrick Lamar, Metallica, Imagine Dragons, T.I., Macklemore and Ryan Lewis, and Robin Thicke, who will sing his hit "Blurred Lines" alongside the '70s and '80s band Chicago, whose "The Chicago Transit Authority" album was inducted into the Grammy Hall of Fame this year.
Click to continue reading Taylor Swift to Perform at Grammy Awards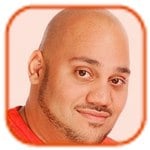 Posted by Andru Edwards Categories: Artist News, Performances, Pop, Rock,
The members of Metallica are Justin Bieber fans.
The "Sad But True" heavy metal legends are impressed by 19-year-old teen heartthrob Justin Bieber - whose fans are affectionately referred to as Beliebers - after he said their tracks "One" and "Fade to Black" are his "jams." Speaking to Q Magazine, singer James Hetfield said, "Are we Beliebers? Yes."
Drummer Lars Ulrich added, "Is it possible to have respect for him without being a Belieber? I think the kid's really talented and obviously to go through what he's going through at that early age must be a mind***k. So the fact that he still goes out there and does it, I admire that and I think he's super talented, so I guess I am kind of a Belieber. If he likes 'One,' and Liam Gallagher likes him, OK, there you go."
Click to continue reading Metallica Are Beliebers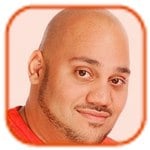 Posted by Andru Edwards Categories: Concerts / Tours, Performances, Rumors, Rock,
Metallica is set to perform in Antarctica. The "Enter Sandman" rockers will take to the stage on the Earth's southernmost continent - which is mostly covered in ice at least 1.6km thick - at some time between December 2 and December 15 as part of a special Coca-Cola event.
Although the group haven't confirmed their participation in the event - which was announced on the drinks firm's Colombian website - drummer Lars Ulrich has previously hinted at a surprise planned for the end of the year: "There's a very interesting thing coming our way in December ... There's another frontier heading in Metallica's direction in December. Which, if anybody [in our management team] even knew that I just said what I just said, they would hunt me down and silence me. But there is another frontier coming in December, which we're very excited about."
Click to continue reading Metallica to Perform in Antarctica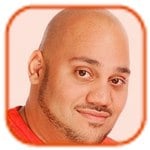 Posted by Andru Edwards Categories: Gossip, Rock,
Jason Newsted believes that he "saved" Metallica.
The bass player joined the 'Enter Sandman' group in 1986 to replace Cliff Burton - who had died in a road accident - and left in 2001 after relationships between the band members broke down. However, Jason insists it was his decision to exit which benefited the band and helped them carry on.
"I don't know if this is selfish, and anybody can take it the way they want, or maybe it's egotistical - I'm not sure - but I truly feel that I saved [Metallica] in 1986 by being the right choice [to replace Cliff] and being able to take all the s**t. I also saved their band 12 years ago by stepping aside and letting them carry on with what they wanted," he said.
The 49-year-old musician claims his bandmates at the time - James Hetfield, Lars Ulrich and Kirk Hammett - began to give up on music and he felt angered after having made the group his top priority: "I was not able to be on the same page with them anymore, they were taking too much time away from the band. We hadn't plugged in our amps for months and months and months by the time that I had made the decision and called the meeting to talk to them."
Click to continue reading Jason Newsted: "I Saved Metallica"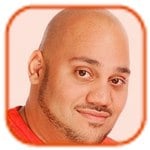 Posted by Andru Edwards Categories: Artist News, Concerts / Tours, Performances, Covers, Rock,
Metallica paid tribute to Green Day after replacing them at a festival. The heavy metal group stepped in for the "Oh Love" punk band at the Voodoo Festival in New Orleans, after they cancelled all forthcoming dates due to frontman Billie Joe Armstrong's ongoing rehab.
Two songs into their set, Metallica singer James Hetfield told the crowd: ''We! Are! Green Day! - Except a little taller!" He later added, "You're hoping Green Day are going to show up, right? So am I. They're getting help. They're getting it sorted out. The world needs them." He also dedicated the track "Battery" to the front man, saying: "This one's for Billie."
Click to continue reading Metallica Pay Tribute to Green Day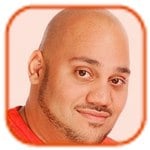 Posted by Andru Edwards Categories: Artist News, Gossip, Rock,
Metallica's Lars Ulrich feels he's "regressed," when it comes to playing drums.
The sticksman may have been with the band for 30 years, but joked he doesn't feel like he's getting better with age. When asked about his abilities, he told Drum!, "I usually feel like I've regressed. I'm like, 'Why can't I do that anymore?'"
Lars, 48, admitted he doesn't regularly practice in order to get better, but uses the drums as a workout: "What happens is I just sit down and kind of play to just more stay in shape. You know, Metallica was up to two or three months off last year, and I would sit down, I have an iPod next to my drums so I can play along to all kind of crazy stuff, but I can't say that I sit down to necessarily practice to sort of get better."
He also talked about how he was excited when listening back to tracks on the band's Beyond Magnetic EP - recorded during sessions for their Death Magnetic album in 2007 and 2008 - and how lively the results were:
Click to continue reading Metallica's Lars Ulrich 'Regressed' at Drumming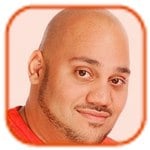 Posted by Andru Edwards Categories: Concerts / Tours, Alternative, Rock,
Metallica thinks that Arctic Monkeys is a "heavy metal band disguised as an indie band."
The "Enter Sandman" group have signed the British rockers to appear at their Orion festival in the US, and while some think they are a weird choice to play alongside a metal band, drummer Lars Ulrich can see the band's hidden heavier side: "For me, having the Arctic Monkeys on there is big. I think they're a heavy metal band disguised as an indie band. If you listen to a song like 'Perhaps Vampires Is a Bit Strong But...' there's almost a Rush element in there."
Click to continue reading Arctic Monkeys is 'Heavy Metal in Disguise'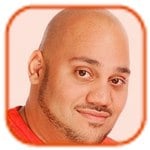 Posted by Andru Edwards Categories: Artist News, Concerts / Tours, Gossip, Rock,
Metallica can't afford to take time off.
The "Enter Sandman" hitmakers - who earn a reported $90 million from their tours - claim the music industry has changed so much, they are no longer able to take two years off work in between recording sessions. "The cycles of taking two years off don't exist anymore. We were able to do that because we had record royalties coming in consistently. Now you put out an album, and you have a windfall maybe once or twice but not the way it used to be - a check every three months," guitarist Kirk Hammett told Rolling Stone.
Click to continue reading Metallica Can't Afford a Break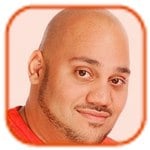 Posted by Andru Edwards Categories: Artist News, Upcoming Releases, Rock,
Metallica are thinking of "wacky" ways to release new music.
The "Enter Sandman" hitmakers' record deal with Warner expired following the release of 2008's Death Magnetic, but they have been recording new songs and are currently exploring different ways of getting the tracks to their fans.
"We're free and clear of our record contract. The world's our oyster. We can basically do whatever we want. And we're going so start figuring that out. We're writing music and we're going to be recording very soon. At some point we're going to want to share that with people that are interested in listening to it. So we gotta figure out ways we want to do that, from giving it away in cereal boxes to getting people to do handstands for it. We could come up with something wacky," drummer Lars Ulrich told Spin.
However, Lars insisted the band won't utilize unusual strategies just to be "cool," as they want to make sure their worldwide audience can still get their music:
Click to continue reading Metallica Exploring Release Strategies
© Gear Live Media, LLC. 2007 – User-posted content, unless source is quoted, is licensed under a Creative Commons Public Domain License. Gear Live graphics, logos, designs, page headers, button icons, videos, articles, blogs, forums, scripts and other service names are the trademarks of Gear Live Inc.