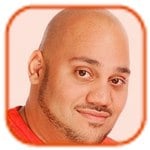 Posted by Andru Edwards Categories: Artist News, Collaborations, Upcoming Releases, Alternative, Pop,
Avril Lavigne "pushed" her boundaries for her new album.
The 28-year-old singer is set to release her follow up from 2011's Goodbye Lullaby and has thoroughly explored her emotions for the record, insisting she is proud for having a "completely different getup" to other female artists since first appearing on the music scene in 2002 with her track "Complicated."
"Lyrically, I pushed myself to talk about different subjects I haven't talked about before. I didn't want to be so simple. I tried to really express myself and go deeper. I wasn't the girl baring her midriff with backup dancers and a headset microphone. I came out and had a lot to say with my lyrics, and I played the guitar. I had a completely different getup, stage presence, everything," she said.
The "He Wasn't" musician recently revealed she has teamed up with goth rocker Marilyn Manson for a track on her upcoming fifth LP and admitted the '"heavier" material came about very spontaneously: "It was last minute [the song came about]. I was sitting there at the board thinking Manson would be perfect on this track, so I texted him and he's like, 'I'll come over and hear it.' So he came at four o'clock in the morning... Yes, it was one of those nights."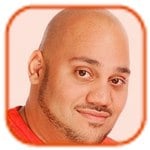 Posted by Andru Edwards Categories: Artist News, Gossip, Rock, New Releases,
Marilyn Manson found it hard to admit his career needed rejuvenating. The goth rocker became "frustrated and didn't want to work on music" and blamed the "incompetent salesmen" at former record label Interscope for diluting his music:
"I'd make things and I'd turn them into the profiteers, the record label, Interscope or whoever, and they would do something with it that was not only as smart as what I would do with it, it diluted it. They tried to dull it down, basically. I didn't even understand why they wanted me in the first place. I'm not bitter about it, I'm just pointing out that they were incompetent salesmen. So I did my best to get dropped from my label. It was like starting over. I mean, it wasn't like I was scrounging around for another record deal; people were throwing a lot of money around, but what is money? It's just something that allows you to continue doing what you like to do in life. I don't care about money."
Click to continue reading Marilyn Manson Struggled to Start Over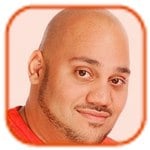 Posted by Andru Edwards Categories: Gossip, Industry News, Rock,
Marilyn Manson thinks it is great technology means anyone can make music.
The "Dope Show" hitmaker disagrees with his friends who find it frustrating that people can utilize special software to harness their creativity, and doesn't think there is anything difference between that and learning a musical instrument. "Friends of mine who are musicians or directors are really frustrated, and they say 'I hate iMovie or Garageband because anyone can make something.' I think the exact opposite. There's always been a piano, a guitar, a microphone and anyone can always have made something."
The rocker believes the music scene has changed a lot with modern culture because rock stars are now also seen as "celebrities."
Click to continue reading Marilyn Manson Praises Accessible Music Technology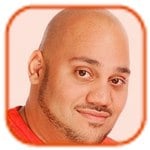 Posted by Andru Edwards Categories: Collaborations, Covers, Rock, New Releases,
Marilyn Manson and Johnny Depp found covering "You're So Vain" "amusing."
The rocker and the actor have collaborated on a version of Carly Simon's classic song - which features as bonus material on the "Beautiful People" hitmaker's new album Born Villain - and Manson thinks the track is a perfect representation of how people think of himself and his pal, who plays drums and guitar on the recording.
"We started jamming - I don't even like to use that word because I think it sounds too musical and I consider myself to be more of a problem-maker than a musician. We ended up thinking, what could we do that would be really amusing to both of us because of what people think about us? 'You're So Vain' really says it all," he explained.
Marilyn Manson's last two albums, Eat Me, Drink Me and The High End of Low, received disappointing reviews and poor sales, and the singer admits he went through a "confusing" time but is now confident with himself again.
Click to continue reading Marilyn Manson Amused by Johnny Depp Track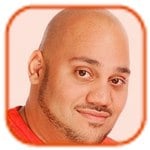 Posted by Andru Edwards Categories: Artist News, Rock, New Releases,
Marilyn Manson hopes people "feel something" when listening to his new album, Born Villain.
The rocker - notorious for his explicit lyrics and dark sound - admits the record has been a "challenge," but loved getting his teeth into a new project.
"If everything is happy, then who gives a s**t, or if it's just a straight line, I won't give a s**t either. If it's down, which is sometimes where I was more often than up, it's not inspiring. So I just wanted to make something that would make people feel something. I was playing it to people that were my friends. Some of them never heard my music before, never liked my music, whatever the situation was, but it's a challenge and I love a challenge. I had forgotten how much I love a challenge."
Marilyn, 43, admitted he went back to his old style of writing music compared to his last two albums, Eat Me, Drink Me, and The High End of Low.
Click to continue reading Marilyn Manson's Music with Feeling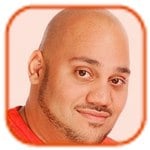 Posted by Andru Edwards Categories: Collaborations, Rock,
Marilyn Manson teamed up with Johnny Depp for his new album, Born Villain.
Johnny provided guitar and drums for a cover of Carly Simon's 1972 hit "You're So Vain," which shock rocker Marilyn felt would be a particularly "ironic" track for them to take on.
"We did a cover version together of a song which we thought was ironic for each other. He played drums and lead guitar, and I played guitar and sang. It's a bonus track on my record and the video will probably be us looking at each other like a mirror," Manson said.
Johnny has previously said he took inspiration from Marilyn for his character Willy Wonka in the 2005 film Charlie and the Chocolate Factory. The pair are friends, and although Marilyn's tracks such as "Cake and Sodomy" and "I Don't Like the Drugs (But The Drugs Like Me)" hardly make him a child friendly performer, he has been booked for his Johnny's son's tenth birthday party.
Click to continue reading Marilyn Manson Teams Up with Johnny Depp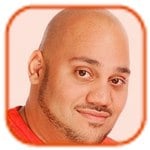 Posted by Andru Edwards Categories: Artist News, Collaborations, Music Videos, Upcoming Releases, Rock,
Marilyn Manson has confirmed his new album will be called Born Villain. The shock rocker announced his new record today through his website and has given a preview of it in the form of a music video, directed by Hollywood actor Shia LaBeouf.
The "Beautiful People" hitmaker's announcement read: "Born Villain is the title of the new Marilyn Manson album. While looking to experiment in unlikely collaborations, I met Shia, and we spent a long night at my studio. After seeing Maniac, his short film, which is somewhat inspired by Man Bites Dog, I was astonished by his directing ability. So I shared quite a few of my favorite inspirations in art, literature, and obviously.film. We ended up writing a short film, and just recently released a trailer. The score is from my new album, and is, in the words of Macbeth, `full of sound and fury.'"
Click to continue reading Marilyn Manson Announces Born Villain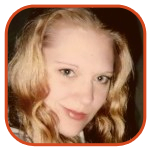 Posted by K.C. Morgan Categories: Performances, Covers,
American Idol 9 winner Lee DeWyze charmed fans with his crooked smile and heartfelt vocals, but before the days of reality TV, DeWyze flirted with more darker musical stylings.
TMZ has unearthed a copy of a track Lee recorded in his pre-Idol days: a cover of Marilyn Manson's "Beautiful People."
The song never made it on an album, but now you can listen to it as much as you like.
Read More

| TMZ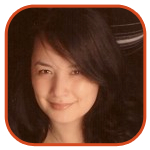 Posted by Veronica Santiago Categories: Artist News, Concerts / Tours, Rock,
UPDATE: The musician's concert promoters deny Manson has the virus.
"Tainted Love" singer Marilyn Manson has just been revealed that he's been tainted…with the H1N1 virus.
The 40-year-old, who lists former wife Dita Von Teese and Evan Rachel Wood among his exes, recently announced the news via his Facebook page. "So I have officially been diagnosed, by a real doctor, with THE SWINE FLU," he wrote. "I know everyone will suggest that f****** a pig is how this disease was obtained. However, the doctor said, my past choices in women have, in 'no way' contributed to me acquiring this mysterious sickness. Unfortunately, I am going to survive."
Although Manson was in the middle of a Canadian tour when the diagnosis was made, he has no intention of canceling his scheduled gigs. In fact, he was recently filmed shooting snot onto attendees at a show in Ottawa.
Marilyn is the not the first celebrity to publicly reveal a swine flu diagnosis. Back in July, it was announced that Harry Potter star Rupert Grint had missed several days of filming after contracting the virus.
Read More

| Rolling Stone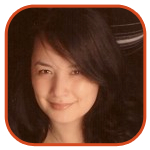 Posted by Veronica Santiago Categories: Concerts / Tours, Alternative, Country, Dance, Pop, Rock,
A number of acts will be hitting the road this year. Here's hoping one of them comes your way:
© Gear Live Media, LLC. 2007 – User-posted content, unless source is quoted, is licensed under a Creative Commons Public Domain License. Gear Live graphics, logos, designs, page headers, button icons, videos, articles, blogs, forums, scripts and other service names are the trademarks of Gear Live Inc.