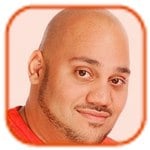 Posted by Andru Edwards Categories: Artist News, Industry News, Dance, Electronic, Pop,
Paris Hilton has signed to Cash Money record label.
The 32-year-old heiress - who released her debut album Paris in 2006 - will release a house music album later this year and has already recorded a single with Lil Wayne.
"Welcome@ParisHilton to tha Family. RichgangRichgirl. YMCMB (sic)," Cash Money's Birdman tweeted.
Paris replied, "@BIRDMAN5STAR Thanks BO$$! Happy to be a part of the family. (sic)." She also posted a link to a YouTube video, writing, "Love this song I recorded with @LilTunechi. Love Lil Wayne, he is so amazing! Can't wait for our new song! (sic)."
(FYI - You can also follow Albumista on Twitter.)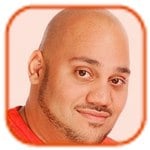 Posted by Andru Edwards Categories: Artist News, Hip-Hop & Rap,
Lil Wayne has lost a multi-million dollar endorsement deal with an American beverage giant.
The "Lollipop" rapper - who has epilepsy and suffered another seizure on Tuesday night - has been dropped by Mountain Dew over controversial lyrics that he penned about historic Mississippi teenager Emmett Till, who was beaten and murdered in a racist attack in 1955 after he allegedly flirted with a white woman.
The soft drinks brand, which is owned by PepsiCo, confirmed they have severed ties with the rapper and dropped their joint "DeWezzy" campaign on Friday because he wrote the line "beat the p***y up like Emmett Till" for the remix of Future's track "Karate Chop," which was leaked online in February.
"We do not plan any additional work with Lil Wayne moving forward. His offensive reference to a revered civil rights icon does not reflect the values of our brand," a spokesperson said.
Click to continue reading Lil Wayne Loses Endorsement Deal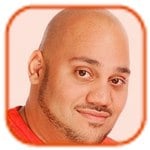 Posted by Andru Edwards Categories: Gossip, Upcoming Releases, Hip-Hop & Rap, New Releases,
Lil Wayne has filed a lawsuit against Quincy Jones III for using his music in a documentary film.
In the documents obtained by website TMZ.com, the rapper claims he never gave permission to use his music in The Carter, a motion picture about him. Songs used in the movie include hits such as "Lollipop," "Stuntin' Like My Daddy," "##### Monster," "Let the Beat Build," "La La," "Mr. Carter," "A Milli," and "Dontgetit" from his multi-platinum selling album, Tha Carter III.
Lil Wayne claims music producer Quincy Jones' son and the other producers never asked if they could use his tunes in their project. However, it seems he cooperated with the filming of the documentary, because hea allowed cameras to follow him around. Lil Wayne didn't like the outcome of the movie and sued over it, claiming it was a "scandalous portrayal" of him.
Click to continue reading Lil Wayne Suing Quincy Jones III for Music Documentary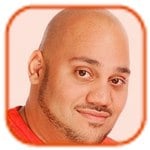 Posted by Andru Edwards Categories: Gossip, Industry News, Hip-Hop & Rap,
Dr. Dre has been named hip hop's highest earner.
The rap mogul may still not have released his long-awaited Detox, album but he made an estimated $110 million last year, largely thanks to his Beats by Dr. Dre headphone collection, which saw him earn $100 million when HTC bought a 51 per cent stake in the company for $300 million.
P. Diddy was ranked second on the list with $45 million, with a huge percentage of his income coming from his share of profits for Diageo's Ciroc vodka, while third-placed Jay-Z brought in more than half of his $38 million through business deals including ownership stakes in cosmetics company Carol's Daughter, the Brooklyn Nets and a joint venture with Duracell.
Former Def Jam President Kevin Liles - who now manages a number of hip-hop artists - says it is typical for his acts to make a lot of their money from endorsements:
Click to continue reading Dr. Dre Named Hip-Hop's Highest Earner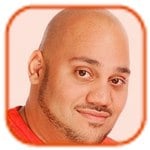 Posted by Andru Edwards Categories: Upcoming Releases, Hip-Hop & Rap,
Lil Wayne's I am Not a Human Being II "isn't rushed."
The "Drop the World" rapper recently completed the second in his series, and admits its predecessor - released in 2010 - was rushed as he was jailed for possession of a weapon.
"I Am Not A Human Being II, that's what I'm workin' on right now, actually I'm finished. The difference between this album and the last I Am Not a Human Being would be the music wasn't rushed. Last time the music was rushed because I had to take that eight-month vacation on that island so we had rushed the music, but this time we didn't rush the music."
Wayne spent eighth months in Rikers Island prison in New York over the weapons charge, during which time I am Not a Human Being was released. Wayne has previously said he wrote an album of love songs during his time inside, although he warned, "It's my version of love songs. And what I mean by 'my version of love songs' is that they're not saying, 'I love you.' They're saying...you know."
I am Not a Human Being II will be preceded by a single, "My Homies Still," but has no set release date at present.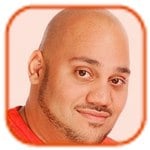 Posted by Andru Edwards Categories: Artist News, Hip-Hop & Rap,
Lil Wayne says Kobe Bryant has inspired a lot of his songs.
The "Lollipop" rapper - whose real name is Dwayne Carter - has paid tribute to the Los Angeles Lakers basketball player for the way he "fights through injury," which has led the 29-year-old star to pen a number of tracks about the legendary sportsman.
"He's inspired not only songs, but he's inspired me in life in general just the way he attacks things, the way he never backs down, the way he fights through injury," he said.
The rapper - who served eight months for attempted weapon possession in 2010 - counts Kobe as one of his main inspirations through life and he has been spurred on to succeed by looking at how well the Lakers star "excels through injury." He added to The Los Angeles Times, "Not only do he fight through injury, and not only do he play through injury, he excel through injury. I take those type of things and I just apply them to my everyday life. I believe he's the greatest player to touch a basketball."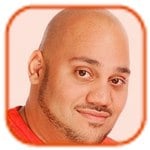 Posted by Andru Edwards Categories: Awards, Alternative, Dance, Hip-Hop & Rap, Pop, R&B / Soul, Rock,
Adele is up for 18 Billboard Music awards.
The "Someone Like You" hitmaker leads the nominations with her huge haul which includes Top Artist, Top Female Artist and Top Billboard 200 Artist while her single "Rolling In The Deep" is a contender in seven song categories.
LMFAO received 17 nominations, while Rihanna - who was nominated in 18 categories last year - made the shortlist for 13 awards. Lady Gaga and Lil Wayne both received nods in 10 different categories and each will compete against Adele, Rihanna and Katy Perry for the prestigious Top Artist prize. Nominees for the Top New Artist gong include Bad Meets Evil, Big Sean, Foster The People, Scotty McCreery and Wiz Khalifa.
The awards - which features many additional categories - celebrate artists who have appeared in the Billboard charts between the end of February 2011 and March this year, with winners determined by album, single and digital sales, touring, streaming and data from social websites such as Facebook and Myspace. The Billboard Music Awards will take place at the MGM Grand Garden Arena in Las Vegas on May 20.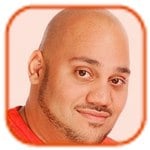 Posted by Andru Edwards Categories: Artist News, Upcoming Releases, Hip-Hop & Rap,
Lil Wayne is releasing an album of love songs.
The "Lollipop" rapper may reveal his tender side on the record - to be titled Devol - which was written when he was in jail on Riker's Island, New York, in 2010.
"I was recording an album called Devol, spelled D-E-V-O-L, 'cause that's 'loved' spelled backwards. It's all material I did when I was locked up," he told MTV News.
However, Wayne warned the tracks are not likely to be traditional ballads, but his own take on the love theme: "What I mean by my version of love songs is meaning they're not saying, 'I love you.'"
Wayne - real name Dwayne Carter - served eight months for attempted weapon possession in 2010, and since his release has put out two albums, I Am Not a Human Being, and Tha Carter IV.
Click to continue reading Lil Wayne Releasing Love Songs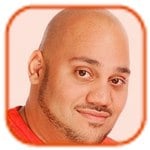 Posted by Andru Edwards Categories: Collaborations, Hip-Hop & Rap, Pop, New Releases,
Justin Bieber says there isn't a lot of rapping on his new album. The 18-year-old singer can be heard talking/rapping on his latest track "Boyfriend," but he insists his upcoming third LP Believe is still a traditional pop record.
"There's not a lot of rapping on the album. As people know, I'm a singer, and I don't want to get people confused with that, but it's something that I love to do, so you guys will definitely hear more of it," he told MTV News.
On "Boyfriend" the verses are performed in a rap style by Bieber and the lyrics include the lines "If I was your boyfriend, I'd never let you go/ I can take you places you ain't never been before/ Baby take a chance or you'll never ever know/ I got money in my hands that I'd really like to blow/ Swag swag swag, on you."
The music superstar has collaborated with several big names on the record, including Timbaland, Drake and Lil Wayne.
Click to continue reading Justin Bieber Hasn't Made Rap Record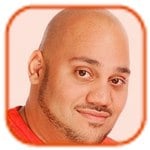 Posted by Andru Edwards Categories: Artist News, Concerts / Tours, Alternative, Country, Hip-Hop & Rap, Pop, Rock,
Taylor Swift was the world's highest earning music star on 2011, making $35.7 million.
The "Mine" hitmaker grossed $88 million in the US - which amounted to a personal fortune of $29.8 million - from her Speak Now Tour as well as touring across Asia and Europe, selling over 1.8 million albums and a further 7.8 single track downloads, and gaining income from song writing royalties.
Irish rockers U2 follow closely behind the 22-year-old beauty on the 2012 Billboard Money Makers List, with a fortune of $32.1 million, mainly drawn from their huge 360 Degrees shows, the highest-earning tour of 2011. The "Sweetest Thing" band grossed more than $293 million from 44 concerts throughout the three-year tour, which was watched by nearly three million people, and saw them beat a record set by The Rolling Stones for highest grossing tour ever, taking $763 million in total.
Kenny Chesney, Lady Gaga and hip-hop star Lil Wayne also made up the top five.
Click to continue reading Taylor Swift Named Music's Top Earner of 2011
© Gear Live Media, LLC. 2007 – User-posted content, unless source is quoted, is licensed under a Creative Commons Public Domain License. Gear Live graphics, logos, designs, page headers, button icons, videos, articles, blogs, forums, scripts and other service names are the trademarks of Gear Live Inc.