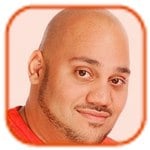 Posted by Andru Edwards Categories: Artist News, Upcoming Releases, Rock,
Kurt Cobain has inspired a new comic book.
The late Nirvana frontman will have his life documented in a new animated biography - which documents the rock singer's rise to fame and battle with drugs in his last few years.
The book, entitled Tribute: Kurt Cobain, will be released on April 9, to coincide with the anniversary of Kurt's death on April 4, 1994, after he committed suicide. "Not only is this a great way to understand the importance of his contribution to music, but it is a great tool for kids to read about him in a different medium. Our biography comic books are now taught in schools and libraries for students and reluctant readers," Darren G. Davis of Bluewater Publishing said in a statement.
The "Smells Like Teen Spirit" hitmaker's biography follows a string of celebrity biopics by Bluewater Publishing, with notable books in their tribute series looking at the lives of John Lennon, Paul McCartney, Jimi Hendrix, Jim Morrison and Keith Richards.
Click to continue reading Kurt Cobain Inspires New Comic Book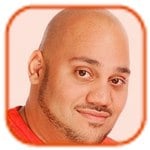 Posted by Andru Edwards Categories: Artist News, Gossip, Alternative, Rock,
Kurt Cobain's childhood home could be turned into a museum.
Fans of the late Nirvana singer have joined a campaign to raise money to turn the property in Aberdeen, Washington into a tourist attraction. The "Numb" singer's mother, Wendy O'Connor, put the bungalow on the market last year for $500,000, even though it was only valued for about $67,000 and now fan journalist Jaime Dunkle has now set up a page on website GoFundMe to try and pull in $700,000 to "[make] sure this house is memorialized by us fans so it doesn't end up in the clutches of capitalist greed."
She said she sent information about herself to Kurt's mother to prove that she wasn't a "crazed fan" and was serious about trying to raise the money. "I used to be in the American Criminal Justice Association, so I made a long list of everything I've ever done and emailed it to the real estate agent, and she said she was forwarding it to Mrs O'Connor. After that, they started taking me more seriously, I think. It took weeks of phone calls and emails, but I successfully set up an appointment to see the house. I deliberately arranged it to be on what would have been Kurt Cobain's 47th birthday," Jaime told the Broward-Palm Beach New Times.
Click to continue reading Kurt Cobain's Home Could Become a Museum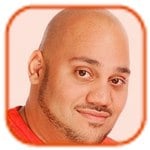 Posted by Andru Edwards Categories: Artist News, Alternative, Rock,
Kurt Cobain's former roommate is selling his belongings on the internet.
Items belonging to the Nirvana frontman, who committed suicide and was found dead in his home in Seattle, Washington in 1994, are being sold on Craiglist by a man claiming to have lived with the star in Capitol Hill in Washington.
Kurt's belongings include skis, a phone and video game, range between $25 and $80, which the old roommate had kept hold of for a number of years. "I have been holding on to a bunch of stuff that he left in a box when he moved out. He owed us rent and said he would get the box when he came back and gave us the money but he never came back, then when he was famous he never really talked to any of us again because Courtney [Love] never liked us," he wrote.
But the roommate, who was a bass player in Seattle rock band Gruntruck, insists he's not a fan of the Hole singer, so there are "no hard feelings" and he plans to sell more of Kurt's belongings. "I also have a lot more stuff of kurts, like magazine and clothes that i will be selling off soon. thank you for looking [sic]," he added.
Click to continue reading Kurt Cobain's Belongings for Sale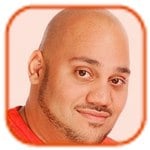 Posted by Andru Edwards Categories: Upcoming Releases, Rock,
Brett Morgan's film about Kurt Cobain will be an "embodiment of his character."
The director has been making a feature based on the late Nirvana frontman's life with his widow, Courtney Love, for the past five years and hopes it will capture all the different parts of the singer's personality. "It'll be an embodiment of his character. If you think about Kurt, he's a contradiction. He could be sincere and sentimental, and also ironic and sarcastic. He was sweet and sour. He was incredibly funny too. The film has to reflect his spirit. The thing about him people might not know too is that he was an incredible visual artist and left behind a treasure chest of comic books, paintings, Super8 films, all sorts," he told NME Magazine.
Brett also aims to be "ambitious" with his film style and is taking inspiration from Pink Floyd's 1982 film The Wall, which saw the band's album of the same name play over a cartoon depicting the songs and showing the construction and eventual demolition of a huge dividing wall.
Click to continue reading Kurt Cobain Biopic Will "Embody" the Late Musician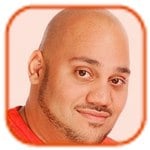 Posted by Andru Edwards Categories: Gossip, Rumors, Upcoming Releases, Videos, Rock,
A documentary about Kurt Cobain is being made.
The late Nirvana star's wife, Courtney Love, has approached filmmaker Brett Morgan about the project, which has reportedly been in the works since 2007. Brett told The New York Post, "Courtney is the one that brought me into this. We've been trying to find the right time to put this film together and the time is now."
Brett - who directed a recent film about The Rolling Stones, Crossfire Hurricane - also explained how the movie will not be a straight documentary about the singer and guitarist, who committed suicide in 1994, but made in an "autobiographical" way. "Kurt was not only an amazing songwriter and musician, he was an incredible artist and filmmaker. So we are going to do the movie sort of like a third-person autobiography - as if Kurt was around and making a film about his life," he added.
Click to continue reading Kurt Cobain Documentary in the Works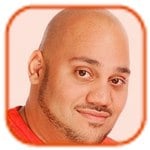 Posted by Andru Edwards Categories: Gossip, Rumors, Rock,
Courtney Love is planning a film about Kurt Cobain's life.
The Hole rocker is working on either a musical or a movie about the lives of her and her late Nirvana singer husband, who committed suicide in 1994.
"[Courtney Love and I] are currently working on a possible motion picture or Broadway musical based on the Nirvana catalogue, based on her life and Kurt Cobain's. She's an accomplished actress," said Sam Lutfi, who claims to be her co-manager.
Sam made his claims in a Los Angeles court, where he is suing former client Britney Spears' parents for libel and breach of contract. A source close to 48-year-old Courtney confirmed the movie plans, telling the New York Daily News, "She's been talking about doing a movie or play about her life with Kurt for a long time. It's been her dream to get her side of the story out."
Click to continue reading Courtney Love Planning Kurt Cobain Film?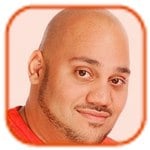 Posted by Andru Edwards Categories: Collaborations, Leaks, Alternative, Rock,
A duet between Kurt Cobain and Courtney Love has surfaced online. The late Nirvana singer and his wife can be heard singing together on the track, "Stinking of You," which was never released, but appears in a new documentary film about Patty Schemel, former drummer with Courtney's band Hole.
In the video clip, Courtney can be seen playing an acoustic guitar while she and Kurt sing. The couple's daughter, Frances Bean, looks on. The documentary in which the song appears is called, Hit So Hard: The Life And Near Death Story Of Patty Schemel, and tells the story of the drummer and her self-destructive streak, as well as the Seattle music scene which spawned grunge in the early 90s.
Last week former Hole guitarist Eric Erlandson claimed Kurt had recorded enough material for a solo album before he committed suicide in 1994: "He was headed in a direction that was really cool. He was going towards, a solo album but working with different people. I was really excited about some of the stuff he was working on. I got to see him play it in front of me. That's why I was really sad when he died. He was cut short. Who knows where this music would have gone?"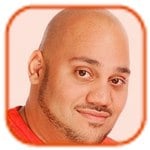 Posted by Andru Edwards Categories: Artist News, Alternative, Covers, Rock,
Courtney Love has accused The Muppets of "raping" the memory of Kurt Cobain.
The Hole singer feels the puppet group was disrespectful to her former husband - who committed suicide in 1994 - with their cover of his song "Smells Like Teen Spirit" in their recent comedy film.
She told website TMZ she thought the version of the Nirvana track, performed in the style of a barbershop quartet, was "raping" Kurt's legacy.
Click to continue reading Courtney Love Blasts The Muppets' Nirvana Cover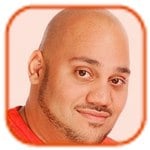 Posted by Andru Edwards Categories: Gossip, Performances, Alternative, Rock,
Courtney Love stormed off stage in Brazil after a fan showed her a picture of Kurt Cobain.
The Hole singer stopped her band's set and threatened to "beat the f**k" out of the offending crowd member for holding up the picture of her husband - lead singer of Nirvana, who killed himself in 1994 - as she played at the SWU festival in Sao Paulo this weekend. Upon seeing the picture, Courtney yelled, "I don't need to see a picture of Kurt, a******, and I'm going to have you f***ing removed if you keep holding that up."
Referring to her daughter with Kurt, Frances Bean, 19, she added, "I'm not Kurt, I have to live with his s**t and his ghost and his kid every day and throwing that up is stupid and rude and I'm going to beat the f**k out of you if you do it again. You weren't f***ing married to him, I f***ing was."
Click to continue reading Courtney Love Offended By Kurt Picture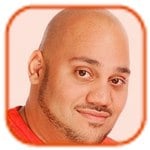 Posted by Andru Edwards Categories: Artist News, Rock,
A Nirvana exhibition is set to open in London on September 13. The In Bloom: The Nirvana Nevermind Exhibition will mark 20 years since the band's Nevermind album was released and will run from September 13 to September 25 at The Loading Bay Gallery in Brick Lane.
The exhibition will feature a hoody worn by the band's lead singer Kurt Cobain - who committed suicide in April 1994 - for a Melody Maker magazine photo shoot, a piece of fret board from one of his guitars, as well as a replica of the vocalist's Fender guitar and a copy of band member Krist Novoselic's Gibson bass guitar.
Rarely-seen photographs of the group - who were also made up of current Foo Fighters singer Dave Grohl, who played drums - captured by Steve Gullick, Steven Double and Martyn Goodacre will be on display, along with lyrics, tour posters and a collection of fan memorabilia. The event - which is to commemorate Nirvana's second album, which has sold more than 30 million copies and features singles "Smells Like Teen Spirit," "Come As You Are" and "Lithium" - will be free to enter and run from 1pm to 7pm daily.
Click to continue reading Nirvana Exhibition to Open in London
© Gear Live Media, LLC. 2007 – User-posted content, unless source is quoted, is licensed under a Creative Commons Public Domain License. Gear Live graphics, logos, designs, page headers, button icons, videos, articles, blogs, forums, scripts and other service names are the trademarks of Gear Live Inc.