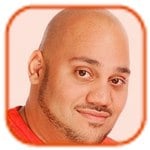 Posted by Andru Edwards Categories: Artist News, Gossip, Rumors, Upcoming Releases, Hip-Hop & Rap,
Kanye West is planning to release a spoken word album.
The "Bound 2" hitmaker will reportedly make the three-hour recording available on vinyl, and it will feature everything from his views on the environment to life with fiancee Kim Kardashian and their 10-month-old daughter North.
"Kanye loves the sound of his own voice and this will be the ultimate in self-indulgence. He has very strong views on everything from music and art to politics and the environment. He's forever recording his opinions on tape. He says he's doing it for posterity and thought about turning them into a book or even donating them to a museum," a source said.
Kanye is said to be excited by the "groundbreaking" record and has set his sights on it winning awards. "Kanye likes to push the boundaries and thinks this is very groundbreaking. He's hoping it'll win him a Grammy for Best Spoken Word Album," the source added.
Click to continue reading Kanye West Plans Spoken Word Album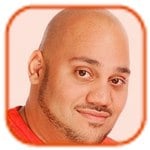 Posted by Andru Edwards Categories: Artist News, Hip-Hop & Rap, Pop, New Releases,
Lily Allen would like to be "anything like" Kanye West.
The "Hard Out Here" singer, who named her latest album Sheezus, a play on the rapper's Yeezus record, wants to be just like the star and is trying to break the American music market. "I'm totally for Kanye, he's a G, he's cool, he's Yeezus, I'd like to be anything like him [sic]," she said. When asked what she would say to new American fans who are just discovering her music, she quipped, "[I'd say] pleazus buy Sheezus [sic]."
Click to continue reading Lily Allen: I Want to Be Like Kayne West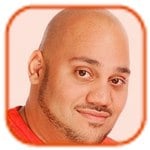 Posted by Andru Edwards Categories: Artist News, Collaborations, Gossip, Rumors, Upcoming Releases, Hip-Hop & Rap, Pop, R&B / Soul,
Kanye West thinks he has found the next Rihanna.
The "Blood On The Leaves" singer is reportedly working in the studio with "hip" 17-year-old singer Pia Mia Perez and he is hoping to transform her into a star like the "Diamonds" hitmaker who has achieved global chart success.
"Kanye is producing some tracks for her and he's quite involved. He believes she could be the next Rihanna. [He] thinks she's young, fresh and hip - totally his target audience. He's been consulting her on a lot of his creative projects, including the Kanye x APC collection," a source said.
Pia - who is best friends with Kylie Jenner - first stepped into the spotlight last year when a video of her singing Drake's "Hold On We're Going Home" in front of the Canadian rapper and Kanye at a dinner party hosted by Kylie's family, including Kanye's fiancee Kim Kardashian, went viral on the internet.
Click to continue reading Kanye West Found the Next Rihanna?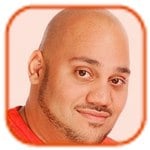 Posted by Andru Edwards Categories: Artist News, Concerts / Tours, Upcoming Releases, Videos, Hip-Hop & Rap,
Kanye West has announced a movie based on his Yeezus world tour.
The 36-year-old rapper has teased the concert film, which will be directed by frequent collaborator Hype Williams, with a 30-second teaser trailer on his official website.
The trailer intersperses footage from his ongoing world tour, as well as clips from his recent "Bound 2" music video which featured his fiancee Kim Kardashian. "Yeezus film directed by Hype Williams coming to theatres," the website states.
Music video director Hype Williams has previously been entrusted to helm the elaborate visuals for Kanye's hit songs "All of the Lights," "Stronger" and "Gold Digger."
The "New Slaves" star has recently been linked to a biographical film based on his Yeezus album and it's rumored that Kim, 33, may have a starring role.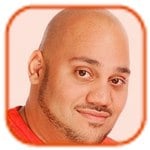 Posted by Andru Edwards Categories: Artist News, Upcoming Releases, Pop,
Lily Allen will call her new album Sheezus as a tribute to Kanye West.
The "Air Balloon" singer insisted the name of the record - a parody of the rapper's latest album Yeezus - isn't intended as a joke as his expense, instead describing it as a sign of ''respect."
"With all my albums, I've just wanted to have a laugh. But yes, Sheezus, it's bold. But it's not taking the p**s out of Kanye at all. I've got nothing but respect for him. I love him ... So it is a little homage to him. I hope he doesn't think it's a diss. I'd be horrified if he thought that," she told The Sun.
The 28-year-old star also explained while Kanye is outspoken and controversial, he actually "makes total sense." She said,"I know people think he's crazy but most of what he says I think makes total sense. I mean there are a few exceptions but on the whole. He is one of the only people who says what he believes and people call him mad for it."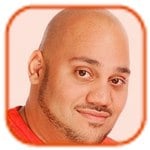 Posted by Andru Edwards Categories: Artist News, Hip-Hop & Rap, Rock,
Bruce Springsteen says Kanye West is an "incredible" artist.
The rock icon has heaped praise on the rapper for his dedication to innovation, and for putting in "a lot of hours" to make his albums to the best of his abilities. "[He] is incredible. I mean, the record-making facility, there's a lot of hours in those records," he told NPR. "And I saw him on television, he did the song called 'Blood on the Leaves' on 'Later... With Jools Holland' - it was fantastic, you know."
While the "Born to Run" musician listens to Kanye's music because he finds it "fascinating," he admitted it's not something he puts on while he's driving, instead preferring songs he grew up admiring. "I still find him very interesting. I'm not necessarily driving [to] it in my car, you know. I probably fall back on the stuff that I listened to as a kid or something if I'm driving around. But I do listen. I listen to [it] a lot because there's a lot of information in it and it's just fascinating record-making," he added.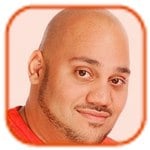 Posted by Andru Edwards Categories: Awards, Gossip, Hip-Hop & Rap, New Releases,
Kim Kardashian is dismayed that Kanye West's album has missed out on a top Grammy nomination.
The Keeping Up with the Kardashians star has expressed her disappointment that her fiance's latest record, Yeezus was recently snubbed from the prestigious Album of the Year category ahead of the awards ceremony in Los Angeles in February.
The 33-year-old star shared a message from one of her fans, @KimKanyeKimyeFC, on Twitter on Sunday that reads, "literally on EACH and EVERY single list Yeezus has been named the TOP 2 OR TOP 1 best album of the year.... [sic]." She also replied, "Except the Grammy's Album of the Year nomination," along with a sad emoticon face.
Earlier this month, Kanye, 36, lashed out at the organizers of the ceremony for not giving his album more recognition despite the fact he is in running for the Best Rap Album and Best Rap Song for "New Slaves." Speaking during one of his concerts, he ranted, "Yeezus is the top one or two album on every single list. But only gets two nominations from the Grammys. What are they trying to say?"
Click to continue reading Kim Kardashian Disappointed for Kanye West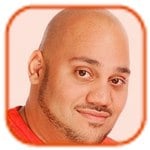 Posted by Andru Edwards Categories: Collaborations, Gossip, Music Videos, Alternative, Country, Folk, Hip-Hop & Rap, Pop,
Katy Perry thinks her music video with boyfriend John Mayer is more authentic than Kanye West's "Bound 2."
The "Roar" hitmaker, who joined forces with John on the song "Who You Love," made the comparison about Kanye's latest music video which features his fiancee Kim Kardashian straddling him topless on a motorcycle.
"I thought our response was a little bit more authentic because my hair was blowing in the right direction," the 29-year-old singer joked, speaking on The Ellen DeGeneres Show.
The song appears on John's latest album Paradise Valley and Katy thinks their relationship works so well because they have a mutual appreciation for music. "Yeah we have a lot of fun. You know, we have music as an understanding and love between each other and we connect and you know it's like he understands what I do because he does the same thing. And so after a long day, if it's been tough, I don't really have to go into it, he just gets it. You know, so it's nice with that understanding," she continued.
Click to continue reading Katy Perry: My Duet Is More Authentic than Kanye's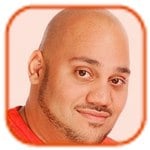 Posted by Andru Edwards Categories: Gossip, Performances, Rumors, Hip-Hop & Rap, Pop, R&B / Soul,
Eminem reportedly refused to perform at a Super Bowl party unless he was paid $2 million.
The "Monster" rapper is said to have been approached to play a concert at the NFL Owners Party during Super Bowl week in 2014. According to TMZ, the offer was for Eminem to perform a set of his greatest hits for 1,500 guests following a lavish dinner, but organizers were forced to find a replacement act after the rapper demanded the hefty fee.
Reps for the event were also eyeing a performance from Kanye West only to find that his fee was also out of budget. "[For Kanye] it was $1 million, plus a lot of other perks," a source revealed.
As a last resort organizers have reportedly snapped up "Tight Rope" singer Janelle Monae who will perform for a more reasonable $150,000.
Click to continue reading Eminem Demands $2 Million for Super Bowl Gig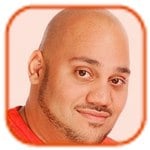 Posted by Andru Edwards Categories: Music Videos, Hip-Hop & Rap,
Seth Rogen and James Franco have recreated Kanye West's "Bound 2" video.
The pair have remade the raunchy clip - which sees Kanye riding a motorbike while straddled by his topless fiancee, Kim Kardashian - shot-for-shot and re-titled it "Bound 3." In the new version, Seth plays the role of Kim, and dry humps James - wearing a tie-dye T-shirt - as they ride in front of a desert backdrop.
Click to continue reading Seth Rogen, James Franco Recreate Kanye's New Video
© Gear Live Media, LLC. 2007 – User-posted content, unless source is quoted, is licensed under a Creative Commons Public Domain License. Gear Live graphics, logos, designs, page headers, button icons, videos, articles, blogs, forums, scripts and other service names are the trademarks of Gear Live Inc.