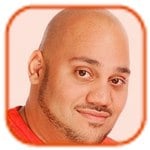 Posted by Andru Edwards Categories: Concerts / Tours, Upcoming Releases, Rock,
Johnny Marr has announced a UK solo tour.
The former Smiths musician is embarking on a series of live gigs this autumn, starting on October 13 in Lincoln and finishing up in Leeds on October 29. The guitarist is expected to play songs from his 2013 solo debut, The Messenger, as well as from his second album, which is due for release around the time of the tour. He will also no doubt be performing fan favorites from The Smiths' back catalogue of hits.
Tickets go on general sale at 9am this Friday.
Johnny recently told NME he was already back in the studio recording his new album, which boasts a London feel: "I think I've got all the songs written now. It's cool. It's got a real London feel, this album. I'm recording it down there at a studio near the river - I want to capture this busy, loud, very modern place."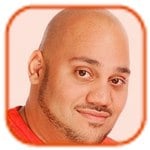 Posted by Andru Edwards Categories: Gossip, Reunions, Rumors, Alternative, Rock,
Morrissey claims he doesn't know anybody who wants The Smiths to reunite.
The former frontman, whose band split in 1987, also insists there aren't any bands he would like to see reform because he wants to remember how they were in their heyday:
"I don't know a single person who wants a Smiths reunion! There aren't any bands I [would] like to see again because your memory of them is how they were in their prime or at their best or at their most desperate, and you look to them to be someone that they no longer are."
The "First of the Gang to Die" singer also insists he was never influenced by The Beatles when he formed The Smiths with guitarist Johnny Marr, bassist Andy Rourke and drummer Mike Joyce in 1982. When asked about the 50th anniversary of the Fab Four's first trip to America, he revealed, "I thought four of their songs were magnificient, and if a band can give you four magnificent songs then that's good enough for me. But was I ever influenced by The Beatles? No."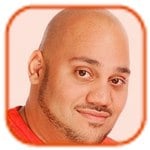 Posted by Andru Edwards Categories: Gossip, Industry News, Rumors, Rock,
Johnny Marr insists that The Smiths would have only signed to Factory Records over his "dead body."
The guitarist claims rumors they were refused a deal by Tony Wilson's famous label in the 1980s were a "crock of sh*t" and the band preferred being signed to London's Rough Trade.
"If you were a musician in Manchester at that time, it was almost the law that you went on your hands and knees and begged Tony Wilson for his papal blessing to stick you in the studio, and I wasn't about to do that. So much has been made of Factory apparently turning The Smiths down, but that's a crock of sh*t. The Smiths would have signed to Factory over my dead body ... I didn't want to be assimilated into the Factory aesthetic. Before we knew it, we would've had side-partings and khaki shorts, with bongos round our necks ... No disrespect to A Certain Ratio," he told NME.
The musician also said The Smiths - including Morrissey, Andy Rourke and Mike Joyce - looked like a band "all the f***ing time" and their jeans were specially manufactured by their manager, Joe Moss.
Click to continue reading The Smiths Never Wanted Factory Records Deal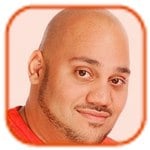 Posted by Andru Edwards Categories: Gossip, Reunions, Rumors, Rock,
The Smiths' former drummer Mike Joyce insists he will never read Morrissey's autobiography.
The 50-year-old musician was with the band until they split in 1987 and later sued Morrissey and Johnny Marr over unpaid royalties, which is discussed in the book. Speaking to the new issue of Q magazine, Mike said, "I've not read the book, and I never will. I've got a pretty good idea of what's in there. I don't want to go down that route of putting out a statement saying that this or that is wrong."
However, he added that he would still be keen to take part in a Smiths reunion, saying, "Of course, we'd all do it we were asked. We were one of the greatest bands ever. As a performer, there was nobody better than Morrissey. But a reunion is never going to happen."
In November last year Johnny Marr was joined onstage by his former bandmate Andy Rourke in New York. The bass player accompanied him on two Smiths songs, "How Soon Is Now?" and "Please, Please, Please, Let Me Get What I Want," during Johnny's sold out headline show at Webster Hall in Manhattan.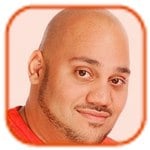 Posted by Andru Edwards Categories: Artist News, Upcoming Releases, Alternative, Rock,
Johnny Marr is creating his own "archetype" with debut solo album.
The former Smiths guitarist admits he often disagreed with his former bandmate Morrissey, who was famously known for being a dominant force within the group, but is now enjoying having control over his career as he embarks on his first solo album.
The 49-year-old musician conceded that "you had two very different characters" in the band. "I suppose I like to have things my own way, but you don't think of guitar players as solo artists or collaborators. You're either the blood brother, standing together with your band members until death do us part, or you're they journeyman. But there is a world in between, which is being your own entity. Hopefully I'll end up being seen as my own archetype," he added to The Times.
After spending most of his teenage years in The Smiths - and splitting from the group aged 24 - Johnny had an "apprenticeship" in being a rock star as all of his peers were adults: "That time between 14 and 18 was very intense for me. I was around grown-ups all the time. I was in bands with men who had done things - taken loads of drugs and so on."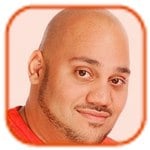 Posted by Andru Edwards Categories: Collaborations, Rock,
Johnny Marr lives "in pursuit" of a songwriting relationship like the one he had with Morrissey.
The guitarist was a key member of 80s indie band The Smiths with Morrissey, and although they parted ways in 1987, he would still like to find another person who can write songs like him. Talking about Morrissey he said, "It was pretty apparent that he wasn't a blank canvas in terms of his ideas about being a singer. He was good to go and knew what he was about and where he wanted to go. It definitely felt like two equals. [In The Smiths] we were falling over ourselves with ideas that we were constantly amassing, and that's the greatest thing in the world. It's still what I'm trying to live my life in pursuit of, really. To find your opposite number who is up to speed was pretty remarkable."
Johnny also hopes The Smiths' lost demos for their first album, known as the Troy Tate Sessions, are eventually released.
Click to continue reading Johnny Marr in Pursuit of Morrissey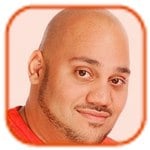 Posted by Andru Edwards Categories: Upcoming Releases, Rock,
Johnny Marr doesn't want to be a part of "someone else's band" anymore.
The guitarist - a former member of The Smiths, Modest Mouse and The Cribs - is working on his debut solo album The Messenger is no longer "reluctant" to front the project himself.
"It is late in the day to be making my debut. I didn't want to be in someone else's band at this point. In the past I might have been reluctant to stand up front, and I've been lucky enough to be in bands with great singers, so it wasn't necessary. But this is my band now, and the frontman in my band has to play guitar. I do both," he told NME.
The Smiths - also featuring singer Morrissey, drummer Mike Joyce and bass player Andy Rourke - broke up in 1987, but have constantly been the subject of reunion rumors since, although Johnny laughs them off: "Everybody seems to know more about a Smiths reunion than I do. Those rumors are like a sport for everyone involved bar the people who were in the group 30 years ago. But it's not happening."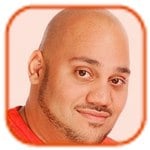 Posted by Andru Edwards Categories: Gossip, Reunions, Rumors, Rock,
The Smiths are "never, ever going to reunite."
Morrissey's spokesperson has categorically denied rumors of a reunion for the "How Soon Is Now?" hitmakers and has hinted at tension between the group's members.
"The Smiths are never, ever, ever, ever, ever, ever, ever, ever going to reunite - ever," the singer's representative told Rolling Stone.
When probed as to why, he replied, "You'd have to ask Morrissey that. There's got to be a story there, and maybe one day it will be told."
The iconic British band formed in 1982 and split five years later, with frontman Morrissey going on to enjoy a successful solo career. The group's reunion was said to be a "done deal," but guitarist Johnny Marr's manager has also come forward to shoot down the rumors. "It isn't happening. We are fully focused on preparing Johnny's new album for release and booking shows for 2013," he commented.
Click to continue reading Morrissey Denies The Smiths Reunion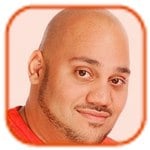 Posted by Andru Edwards Categories: Reunions, Rock,
Johnny Marr thinks about "how great it would be" to reunite The Smiths.
The "Panic" band split in 1987, shortly after guitarist Johnny left the group, and while relations between himself and singer Morrissey have never been repaired, he knows how well a reunion by the band would be received.
"I don't know about the possibility of reuniting, but what I do know is that I understand how great it would be to make so many people happy. And the other thing I know is that Morrissey and I are so very different. Those are the only things I know," he told Rolling Stone.
Johnny defended his actions in leaving the group, saying it was inevitable that it would happen at some point: "I was the lookout saying, 'Rocks ahead! Rocks ahead!' I had the foresight to see disaster looming - both for the individuals, personally, and the band, professionally. I had a lot of insight and wisdom for a 23-year-old."
Click to continue reading Johnny Marr Thinks About Reuniting The Smiths
© Gear Live Media, LLC. 2007 – User-posted content, unless source is quoted, is licensed under a Creative Commons Public Domain License. Gear Live graphics, logos, designs, page headers, button icons, videos, articles, blogs, forums, scripts and other service names are the trademarks of Gear Live Inc.