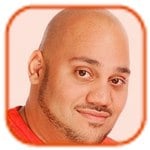 Posted by Andru Edwards Categories: Artist News, Gossip, Upcoming Releases, Rock,
Jack White admits he "almost never" speaks to his former bandmate Meg White.
The ex-White Stripes singer, whose band called it a day in 2011, has since forged his own successful solo career and claims hardly anybody he knows speaks to drummer Meg since the band split.
"I don't think anyone talks to Meg. She's always been a hermit. When we lived in Detroit, I'd have to drive over to her house if I wanted to talk to her, so now it's almost never," he told Rolling Stone.
Talking about how Meg's personality came to affect the pair's relationship, Jack explained, "She's one of those people who won't high five me when I get the touchdown. She viewed me that way of, 'Oh, big deal, you did it, so what?' Almost every single moment of the White Stripes was like that. We'd be working in the studio and something amazing would happen, I'm like, 'Damn, we just broke into a new world right there!' And Meg's sitting in silence. I remember hearing Ringo Starr say, 'I always felt sorry for Elvis, because in The Beatles we had each other to talk about what it felt like. Elvis was by himself.' I was like, '####, try being in a two-piece where the other person doesn't talk!'"
Click to continue reading Jack White: I Almost Never Speak to Meg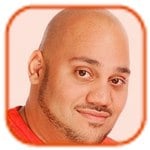 Posted by Andru Edwards Categories: Artist News, Upcoming Releases, Alternative, Folk, Rock,
Jack White has hinted he is finishing his next solo album.
The former White Stripes frontman teased fans during an online chat at the weekend on the website message board for his label, Third Man Records: "I'm producing two albums this month, and finishing them... One of them is mine."
It is believed he is referring to a solo album, which would follow-up his 2012 release Blunderbuss, which featured tracks including "Love Interruption," "Sixteen Saltines" and "Trash Tongue Talker."
In an interview with Rolling Stone magazine last year, the 38-year-old musician mentioned that he had between 20 and 25 songs already written: "It's definitely not one sound. It's definitely several. Like you heard in Blunderbuss, there's many different styles there. I don't pick my style and then write a song. I just write whatever comes out of me, and whatever style it is is what it is, and it becomes something later."
Click to continue reading Jack White to Release New Solo Album?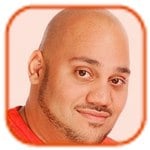 Posted by Andru Edwards Categories: Editorials, Gossip, Alternative, Blues, Rock,
Jack White thinks it's a songwriter's job to be "against the world." The "Freedom at 21" singer credits his career to the delta blues musicians of the 1920s and 1930s, and believes all artists should stay true to the honest, confessional style of songwriting they pioneered.

"As a songwriter, even if you're singing about other people or making up characters, it's still your job to be against the world and that all began in the 1920s and 1930s with these blues singers. It was the first time in history that a single person had been recorded to tell whatever story they had to the world," White told The Guardian.
The 37-year-old from Michigan rose to fame in 2000 as half of The White Stripes with drummer Meg White and admits he was surprised they rose to international fame, as he thought the style of music they played was old and forgotten.
"It was always shocking that people started caring after three albums. We'd assumed it was a style of music that nobody would be into and had resigned ourselves to always playing to 50 people. It was good for us, because we'd made up our minds to never care about that, and that's when success happened. It was sorta weird like that, but I think if we'd have watered it down it wouldn't have worked," he added.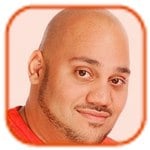 Posted by Andru Edwards Categories: Awards, Performances, Alternative, Blues, Pop, Rock,
Jack White, Carrie Underwood and Ed Sheeran have been confirmed to perform at the Grammy Awards.
Nine time award winner Jack will take to the stage at the 55th annual event - held at the Staples Center in Los Angeles on February 10 - as will Ed, who is teaming up for a special duet with Elton John. "Buzzing to announce I am going to be performing live on @TheGRAMMYs ... Cannot wait! (sic)" Ed wrote on Twitter.
Ed's track "The A Team" is competing for "Song Of The Year," while Jack's Blunderbuss album is nominated for the Best Rock Album and Album of the Year, while "Freedom at 21" receives the nod for Best Rock Song.
Jack recently said he believes his debut solo has been such a success because he was tough with himself the whole way through recording: "I have an obsession with being hard on myself because I really need to feel proud of what I do. If I look back and see that I got the best engineers, that someone mixed the record for me, that it was just a bunch of people playing the parts, I couldn't live with throwing my name on top of it."
Click to continue reading Jack White Set for the Grammys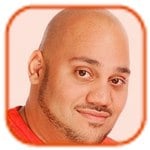 Posted by Andru Edwards Categories: Artist News, Alternative, Blues, Covers, New Releases,
Beck wants to hear Jack White perform one of the tracks from his Song Reader album. The "Devil's Haircut" musician's latest album is only available as sheet music, as he wants to hear other people's interpretations of his tracks before he releases any recordings of his own, and he's particularly interested to hear Jacks' take on the track "I'm Down."
"Initially, I'm curious to hear what other people do with the songs. I don't want to throw my hat in until later. I sent the songs to Jack White and he was very encouraging. He liked 'I'm Down,'" Beck said.
Click to continue reading Beck Wants Jack White to Cover His Song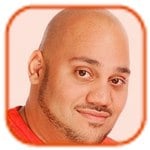 Posted by Andru Edwards Categories: Artist News, Collaborations, Rock,
Jack White says Meg White was "uninterested" throughout The White Stripes career.
The "Hotel Yorba" duo found fame in 2001 - a year after divorcing as a couple - becoming one of the biggest rock bands of the last decade, before splitting in 2011, but Jack claims drummer Meg never showed the same level of enthusiasm as himself about the band.
"In The White Stripes it was impossible to share the good moments with Meg because she was very uninterested. If something nice happened, it wasn't like we would hug or have a drink. That wasn't what went on. We would record a White Stripes song in the studio and it would be me, Meg and an engineer. So we would finish a mix of a song and I'd say, 'Wow! That's pretty good!' I'd look around and Meg would just be sitting there, and the engineer would just be sitting there. So it'd be sorta like, 'OK... Let's just move on to the next one.' It was just me by myself. But it was the best thing for me. It taught me a lot about trusting my gut."
Click to continue reading Meg White Uninterested in The White Stripes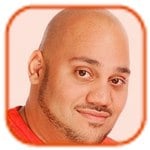 Posted by Andru Edwards Categories: Awards, Alternative, Blues, Country, Electronic, Folk, Hip-Hop & Rap, Pop, R&B / Soul, Rock, New Releases,
Kanye West, Mumford & Sons and Jay-Z have landed six nominations each for the Grammy Awards 2013.
The hip-hop artists and folk-rockers were joined by Frank Ocean and The Black Keys' Dan Auerbach in gaining the most nods when the shortlist was announced in Nashville, Tennessee, last night. Indie group fun. also boasted an impressive haul, scoring nominations in the four major categories; Record of the Year and Song of the Year for their single "We Are Young feat. Janelle Monae," Album of the Year for their debut Some Nights, and Best New Artist.
Speaking after they had performed at the nominations, fun. singer Nate Ruess said, "Tonight, all I wanted to do was get up and really give it our all receiving the nomination is amazing and a culmination of hard work the three of us have put into this band." fun. share three of their nominations with Frank, whose "Channel Orange" is up for Album of the Year, his single "Thinkin' Bout You" is up for Record of the Year, and who also has a nomination in the Best New Artist category.
Click to continue reading 2013 Grammy Nominations Announced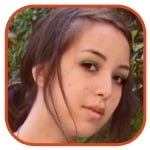 Posted by Robin Paulson Categories: Gossip, Jazz, Pop, Rock,
"I don't think [Lady Gaga] lives it because it's all artifice. It's all image with no meaning behind it. You can't sink your teeth into it. It's a sound bite. It's very of this age, because that's what people want.They want a Twitter line, a jpeg, an MP3."
- Jack White comments on Lady Gaga's artificiality in the latest issue of British Esquire.
(Make sure to check out our other notable quotes.)
Read More

| Huffington Post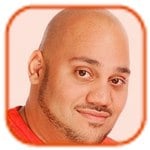 Posted by Andru Edwards Categories: Collaborations, Gossip, Folk, Rock,
Jack White describes meeting Bob Dylan as an "honor." The singer says their friendship started as an "accident" after he went to watch the legendary musician play in his hometown, Detroit, and found out he'd been playing one of his tracks to warm up.
"I went and saw him play in Detroit and he said to me, 'We've been playing one of your songs lately at sound checks.' I thought, Wow. I was afraid to ask which one. I didn't even ask. It was just such an honor to hear that," Jack said.
Click to continue reading Jack White: Meeting Bob Dylan Was an Honor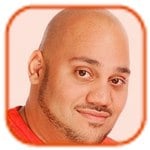 Posted by Andru Edwards Categories: Artist News, Alternative, Blues, Rock, New Releases,
Jack White finds it "boring" to write songs about himself.
The singer and guitarist released his first album under his own name earlier this year, and while he makes up different characters who his songs are about, he admits they are based on his own experiences.
"I always find it kind of boring to write about myself. But whatever happens to you, if you've gone through anything - sort of a literal train wreck in your life, for example - you have to have that inside of you in some way. Even if you choose not to write about being involved in a train wreck, it would come out of you no matter what choice you have. So whatever characters I was writing about during the record, I'm giving them these problems. But the problems are only things that I probably have seen or experienced sometime along the way. The funny thing is, I always think I'm writing about, you know, a couple of characters, but by the end I'm mixing the song and listening to it back and thinking, 'Oh, now I know exactly what this song is about. I'm the only one who's going to know.' It's very funny."
Click to continue reading Jack White is 'Bored' of Writing Songs About Himself
© Gear Live Media, LLC. 2007 – User-posted content, unless source is quoted, is licensed under a Creative Commons Public Domain License. Gear Live graphics, logos, designs, page headers, button icons, videos, articles, blogs, forums, scripts and other service names are the trademarks of Gear Live Inc.