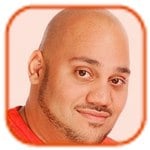 Posted by Andru Edwards Categories: Gossip, Pop, Rock,
Lana Del Rey is inspired by Courtney Love.
The "Summertime Sadness" hitmaker has always looked up to the Hole frontwoman and rock 'n' roll legend, so feels proud to count her among her friends these days:
"Courtney Love's a big inspiration. I like her, I talk to her a lot. I just went her show ... when she was playing in London. I like people who are similar to her, like Joni Mitchell types or Stevie Nicks, who are both strong female characters."
The 27-year-old star was strongly influenced by jazz legends Nina Simone and Billie Holliday on her second album Ultraviolence, and hopes she has done their musical legacy justice. Speaking on France Inter radio station's Laura Leishman Project show, she said, "It has a Pacific coast feel to me, I think it's guitar driven, there are references to Nina Simone. That's why I ended the track listing with a cover of 'The Other Woman.' I am inspired by early jazz culture. It's a West coast jazz fusion with a little bit of East coast fever."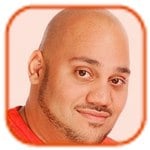 Posted by Andru Edwards Categories: Artist News, Collaborations, Upcoming Releases, Hip-Hop & Rap,
Nicki Minaj has collaborated with Drake for her new album The Pink Print.
The "Pills N Potions" hitmaker has confirmed there will "definitely" be a track with Drake on the upcoming record because she loves his music: "I'm a massive fan of [Drake], that's my baby. And I hope and pray we'll have [a collaboration] on there. I think that we'll definitely have one on there. We're supposed to meet up this week to get some stuff crack-a-ling in the studio. I think there'll be another feature on the album that will blow people away. I'm super excited about that, too, but it's obviously a secret!"
Nicki has released the track "Pills N Potions" as her lead single from the album, with a stripped back video featuring rapper The Game, who she claims was "dope" to work with:
Click to continue reading Nicki Minaj Collaborated with Drake for New Album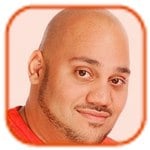 Posted by Andru Edwards Categories: Artist News, Upcoming Releases, Pop,
Lorde claims she's working on a new album which is "totally different" than her debut record.
The 17-year-old singer, who achieved global success with her album Pure Heroine, feels she has grown as an artist and writer in the past year and thinks her new material is more mature.
"I think I've learned so much as a songwriter, there's going to be so much of an improvement because of that. I'm working on stuff quite tentatively, it's definitely still at the beginning and yeah, it's totally different," she said.
The star claims she wrote her debut album about her life in New Zealand before she became famous and people who have always been close to her, whereas her new material looks at a time after she found success and how she is now part of the showbiz world: "I wrote the last album about that world which was the suburb where I grew up and populated by my friends and people who were really familiar to me. Now I'm in a different place every day and I'm with new people every day and it's a different vibe."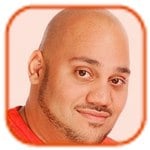 Posted by Andru Edwards Categories: Collaborations, Gossip, Hip-Hop & Rap, Pop, R&B / Soul,
Pharrell Williams wants to work with the Prince.
The "Happy" hitmaker insists it would be a dream to team up with the "Purple Rain" hitmaker and get into the studio to work on material: "I'd love to work with Prince. I would love to work with Steely Dan, Donald Fagen, I'd love to work with Elton John ... [Prince] makes us wonder why we all do this."
Click to continue reading Pharrell Williams: I Want to Work with Prince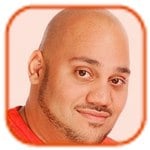 Posted by Andru Edwards Categories: Collaborations, Gossip, Country, Hip-Hop & Rap, Pop,
Miranda Lambert wants to duet with Beyonce.
The country star's ideal team up would be with the "Single Ladies" star, as she's blown away by her vocal abilities. When asked about her dream duet, she replied, "Beyonce! I've seen her in concert five times."
However, for her new record, Platinum, the "Automatic" singer was very happy to sing with fellow country beauty Carrie Underwood on "Something Bad." She explained, "I sent her a rambling email asking her to do it. I figured she'd think I was crazy, but she wrote straight back saying she was in. I was so nervous the day she ended up coming to the studio. We ended up having a blast."
The 30-year-old singer also sings about putting on weight in the track "Gravity's A B****," but says she wrote the track to stay ahead of the game: "My fans expect me to lay it all out! I've always been happy with myself. But when I hit 30 I thought, it's not getting easier. So I chose to get ahead of it. There's still nothing I love more than a bag of Cheetos though."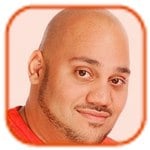 Posted by Andru Edwards Categories: Artist News, Upcoming Releases, Alternative, Rock,
Chris Martin doesn't care that people think Coldplay isn't "cool."
The "Magic" singer admits the group - also made up of Johnny Buckland, Guy Berryman and Will Champion - have never been seen as fashionable but after scoring the fastest-selling album of 2014 with Ghost Stories, they have proved they have longevity.
"We have never been the coolest thing or the most fashionable thing. Well, maybe for a period. It just feels like we're able to keep rolling and no-one really notices. I feel like every day we're given is a real blessing. I could not have asked for a more dreamy job," Chris, 37, said.
Although the band have had repeated success and toured the world, they realize that Coldplay may not last forever, according to the Daily Star newspaper. "If we're in that place in 10 years, that's amazing. But if we're not, that's okay," Chris said.
Click to continue reading Chris Martin: I Don't Care That Coldplay Isn't Cool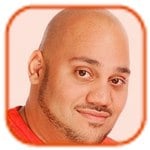 Posted by Andru Edwards Categories: Artist News, Gossip, Rock,
Kings of Leon are closer after hitting rock bottom in 2011.
The "Sex on Fire" hitmakers were forced to take a year long break due to exhaustion, coupled with rumors frontman Caleb Followill was drinking too much, and the family band believe their time out of the limelight has made them stronger.
During an interview with Fearne Cotton on UK station BBC Radio 1, Caleb said, "We're brothers and that's never going to change. We'll always have moments where we don't see eye-to-eye but I think it made us realize how much we love what we're doing. How blessed we are. I think it made us closer."
Click to continue reading Kings of Leon Are Closer after Their Meltdown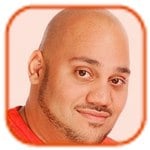 Posted by Andru Edwards Categories: Artist News, Gossip, Upcoming Releases, Rock,
Arctic Monkeys have scrapped plans for a new album this year.
The "Why'd You Only Call Me When You're High" rockers had initially intended to make a quick follow-up to 2013's critically-acclaimed LP AM, but now have no definite plans to return to the recording studio in the near future.
"We did have the chat but I don't think it's going to be happening. There are no plans for another record. I think people might want to forget about the Monkeys for a while. But who knows? We'll have a bit of time off and someone will say, 'Fancy doing another one?'" bassist Nick O'Malley told NME.
Click to continue reading Arctic Monkeys Have Scrapped New Album Plans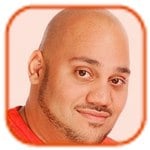 Posted by Andru Edwards Categories: Artist News, Gossip, Upcoming Releases, Rock,
Jack White admits he "almost never" speaks to his former bandmate Meg White.
The ex-White Stripes singer, whose band called it a day in 2011, has since forged his own successful solo career and claims hardly anybody he knows speaks to drummer Meg since the band split.
"I don't think anyone talks to Meg. She's always been a hermit. When we lived in Detroit, I'd have to drive over to her house if I wanted to talk to her, so now it's almost never," he told Rolling Stone.
Talking about how Meg's personality came to affect the pair's relationship, Jack explained, "She's one of those people who won't high five me when I get the touchdown. She viewed me that way of, 'Oh, big deal, you did it, so what?' Almost every single moment of the White Stripes was like that. We'd be working in the studio and something amazing would happen, I'm like, 'Damn, we just broke into a new world right there!' And Meg's sitting in silence. I remember hearing Ringo Starr say, 'I always felt sorry for Elvis, because in The Beatles we had each other to talk about what it felt like. Elvis was by himself.' I was like, '####, try being in a two-piece where the other person doesn't talk!'"
Click to continue reading Jack White: I Almost Never Speak to Meg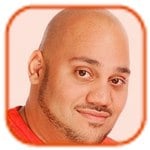 Posted by Andru Edwards Categories: Artist News, Collaborations, Concerts / Tours, Gossip, Performances, Hip-Hop & Rap, Pop, R&B / Soul,
Janelle Monae didn't like the audience at Coachella Valley Music and Arts Festival.
The "Tightrope" singer joined OutKast on stage to sing with Big Boi at the event in Indio, California last month, and while critics claimed the show failed to live up to expectations but Janelle blames the crowd.
"I didn't like that Coachella audience. I'm happy I got to CounterPoint [Music Festival] in Georgia, because those were real festival-goers, in my opinion," she said.
Janelle joined Andre 3000 at the CounterPoint Music Festival to dance on stage during "Hey Ya!" last weekend and gushed about the band who have reunited onstage after a near decade-long hiatus: "That is my favorite duo, favorite rap group ever invented. They were in their time travel machine and they came back to see us, and I think we should all be grateful that they came back. The music is more fun, and lives are enriched with those two ATLiens performing. They're also great friends of mine, so it's great to see your friends do what they love doing and get the love and support they need."
© Gear Live Media, LLC. 2007 – User-posted content, unless source is quoted, is licensed under a Creative Commons Public Domain License. Gear Live graphics, logos, designs, page headers, button icons, videos, articles, blogs, forums, scripts and other service names are the trademarks of Gear Live Inc.