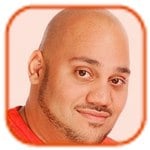 Posted by Andru Edwards Categories: Gossip, Pop, Rock,
Lana Del Rey is inspired by Courtney Love.
The "Summertime Sadness" hitmaker has always looked up to the Hole frontwoman and rock 'n' roll legend, so feels proud to count her among her friends these days:
"Courtney Love's a big inspiration. I like her, I talk to her a lot. I just went her show ... when she was playing in London. I like people who are similar to her, like Joni Mitchell types or Stevie Nicks, who are both strong female characters."
The 27-year-old star was strongly influenced by jazz legends Nina Simone and Billie Holliday on her second album Ultraviolence, and hopes she has done their musical legacy justice. Speaking on France Inter radio station's Laura Leishman Project show, she said, "It has a Pacific coast feel to me, I think it's guitar driven, there are references to Nina Simone. That's why I ended the track listing with a cover of 'The Other Woman.' I am inspired by early jazz culture. It's a West coast jazz fusion with a little bit of East coast fever."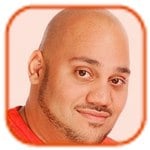 Posted by Andru Edwards Categories: Artist News, Upcoming Releases, Pop,
Lorde claims she's working on a new album which is "totally different" than her debut record.
The 17-year-old singer, who achieved global success with her album Pure Heroine, feels she has grown as an artist and writer in the past year and thinks her new material is more mature.
"I think I've learned so much as a songwriter, there's going to be so much of an improvement because of that. I'm working on stuff quite tentatively, it's definitely still at the beginning and yeah, it's totally different," she said.
The star claims she wrote her debut album about her life in New Zealand before she became famous and people who have always been close to her, whereas her new material looks at a time after she found success and how she is now part of the showbiz world: "I wrote the last album about that world which was the suburb where I grew up and populated by my friends and people who were really familiar to me. Now I'm in a different place every day and I'm with new people every day and it's a different vibe."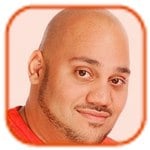 Posted by Andru Edwards Categories: Artist News, Gossip, Upcoming Releases, Pop, R&B / Soul,
Robin Thicke has penned a song to help win back Paula Patton.
The "Blurred Lines" hitmaker is said to have written a heartfelt track, titled "Get Her Back," on which he begs his estranged wife for another chance. The R&B star apparently intends to debut the track during his performance at the Billboard Music Awards.
According to TMZ, lyrics discuss how Robin is determined to "make it right" between the pair following the breakdown of their eight-year marriage in February amid rumors the R&B singer had cheated.
Memorable lyrics include, "I gotta get her, go get her back / I gotta treat her right / I gotta cherish her for life," and "I should've kissed you longer / I should've held you stronger / And I'll wait for forever for you."
Click to continue reading Robin Thicke Writes Song to Win Back Paula Patton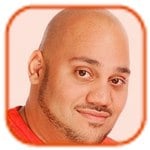 Posted by Andru Edwards Categories: Artist News, Hip-Hop & Rap, Pop, New Releases,
Lily Allen would like to be "anything like" Kanye West.
The "Hard Out Here" singer, who named her latest album Sheezus, a play on the rapper's Yeezus record, wants to be just like the star and is trying to break the American music market. "I'm totally for Kanye, he's a G, he's cool, he's Yeezus, I'd like to be anything like him [sic]," she said. When asked what she would say to new American fans who are just discovering her music, she quipped, "[I'd say] pleazus buy Sheezus [sic]."
Click to continue reading Lily Allen: I Want to Be Like Kayne West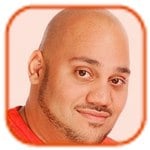 Posted by Andru Edwards Categories: Artist News, Upcoming Releases, Pop,
Jennifer Lopez claims her divorce inspired her new album.
The 44-year-old star has revealed her split from ex-husband Marc Anthony in 2011, after eight years of marriage, was a "turning point" in her life and gave her a different perspective on love, which she has written about for her tenth record.
"What I thought about love for my first nine albums is very different from what I think about it now after everything I've been through. My goal was to just be as honest as I could. You know, I'd gone through a lot in my life right at that point when I went on tour. I'd been through a divorce. A lot of things had happened. I really felt like it was a turning point in my life," Jennifer - who has six-year-old twins Max and Emme with the Latin singer - told Popcrush.com.
The "On The Floor" hitmaker - who started dating her 26-year-old former back-up dancer, Casper Smart, just months after splitting from Marc - also spoke about the video for new single, "I Luh Ya Papi," and admits she enjoyed working with topless male models for the promo: "It was a lot of fun. Let me tell you something, guys have been doing these videos for years because it's fun to do. When I was doing the song, I felt like it was very tongue-in-cheek... the video, we decided to do the same thing.
Click to continue reading Jennifer Lopez's Divorce Inspired New Album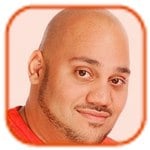 Posted by Andru Edwards Categories: Gossip, Hip-Hop & Rap, Pop, R&B / Soul, New Releases,
Justin Bieber's new love ballad is about Selena Gomez.
The 20-year-old singer posted a teaser for the track "Life Is Worth Living Again" on his Instagram account on March 15 and it is reportedly one of many new songs the "Boyfriend" hitmaker has written about his 21-year-old on/off girlfriend.
"Yes, 'Live Is Worth Living Again' was all for Selena and that's not the only song he's written for her. He's written a bunch of stuff for her, she's his biggest inspiration," a source said.
Justin, who has been dating Selena on/off since 2010, also dedicated a song to the brunette beauty during a surprise performance in Texas earlier this month. He turned up at the Banger's Sausage House and Beer Garden in Austin for the South by Southwest festival and sang his hit "As Long As You Love Me" for his "baby," who was standing in the wings. After his romantic gesture, the pair reportedly hung out together for an hour after everyone left the venue.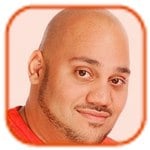 Posted by Andru Edwards Categories: Artist News, Upcoming Releases, Hip-Hop & Rap, Pop, R&B / Soul,
Rihanna is working on a concept album for new animated film Home.
The superstar's next record will be entirely inspired by the new 3D DreamWorks Animation movie, in which she voices a teenager called Gratuity "Tip" Tucci.
Jeffrey Katzenberg, CEO of DreamWorks Animation, revealed the news during the company's quarterly earnings announcement, explaining that Rihanna will perform new songs. While no further details have been confirmed, the release is likely to coincide with the film - based on author Adam Rex's 2007 children's book The True Meaning of Smekday - hitting cinemas this November.
The album will be Rihanna's first since 2012's Unapologetic, and a welcome return from the 26-year-old star, who released a new record every single year from 2009 until 2012. Despite taking a year off in 2013, the hardworking singer remained in the charts by collaborating with Eminem's smash hit "Monster" from his album The Marshall Mathers LP 2 and more recently with Shakira on "Can't Remember to Forget You."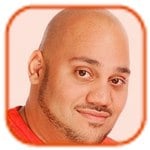 Posted by Andru Edwards Categories: Artist News, Upcoming Releases, Hip-Hop & Rap,
Abbie Cornish wants to be a rapper.
The RoboCop actress is determined to pursue a career in hip-hop and has admitted she's currently recording an album, which she is hoping to release later this year.
"I'm half-way through it [the album]. I go back into the studio at the end of February. It should be finished soon. It should be released toward the end of the year," she said.
The 31-year-old star takes inspiration from Eminem, but insists her music taste is varied: "My favorite rapper is Eminem. But my music collection goes from classical to jazz to blues. My favorite era is the sixties and seventies. I have a very eclectic taste in music."
However, the blonde beauty insists her studio collection won't contain lots of covers because she prefers to write her own tracks and she's also lined up some collaborations. "I compose and write. I'm working with a lot of producers and musicians," she explained.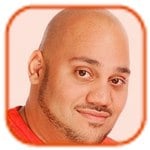 Posted by Andru Edwards Categories: Artist News, Collaborations, Upcoming Releases, Pop,
Kylie Minogue has blamed Sia for making her album about sex.
The "All the Lovers" hitmaker has teamed up with the producer for her forthcoming album Kiss Me Once - which includes tracks "Sexy Love," "Sexercize" and "Les Sex" - and insists she encouraged her to put a cheeky spin on her tracks to make them sound hotter.
"Sia is executive producer with me, which is amazing and a little dream come true, and there was a certain point on the album where we had countless songs, and she said, 'We need some sex on there.. we need a hot song.' Next thing I know there's 'Sexy Love,' 'Sexercize' and 'Les Sex'! And even looking at the album titles, trying to figure out what makes it on the album, I thought 'I can't really do that,' and then I thought 'Yeah, I really have to do that because they're all really great songs.' And I couldn't call them anything else, because that's what they are."
Click to continue reading Kylie Minogue Credits Sia for Her Sexy Album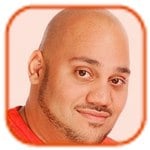 Posted by Andru Edwards Categories: Artist News, Country, Pop,
Taylor Swift started writing music because she was lonely.
The 23-year-old beauty has had several high-profile flings - including One Direction singer Harry Styles - but she insisted rejection when she was younger motivated her to begin creating her own songs: "I started writing songs because I wasn't invited to parties and sleep-overs. I wasn't noticed by the guy I like."
However, the "We Are Never Ever Getting Back Together" hitmaker found solace in her art and she explained she has learned "a lot" of important life lessons from her own music. "Writing songs has taught me a lot. One of the hardest lessons to learn in life is there's sometimes nothing you can do to make someone like you if they don't. It's okay to let that go," she added.
Taylor is known for putting her personal life on display in her tracks, and she has admitted her openness in that way means she doesn't feel the need to take her clothes off like many of her pop rivals. "I find it relatively easy to keep my clothes on because I don't really feel like taking them off. It's not an urge I have. For me 'risky' is revealing what really happened in my life through music. Risky is writing confessional songs and telling the true story about a person with enough details so everyone knows who that person is. That's putting myself out there, maybe even more than taking my shirt off," she previously said.
© Gear Live Media, LLC. 2007 – User-posted content, unless source is quoted, is licensed under a Creative Commons Public Domain License. Gear Live graphics, logos, designs, page headers, button icons, videos, articles, blogs, forums, scripts and other service names are the trademarks of Gear Live Inc.