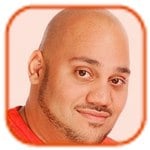 Posted by Andru Edwards Categories: Gossip, Rumors, Upcoming Releases, Pop, R&B / Soul, iTunes,
Adele has finished work on her third album.
The "Skyfall" singer has been busy in the studio, and fans won't have to wait long for her much-anticipated new record with reports it has been completed and is ready for release.
"The album is written, recorded and finished. Theoretically it could be released tomorrow if she wanted," a source said.
It is said Adele and her label are considering bringing out the album with little fanfare and no "publicity campaign," in a similar way to how Beyonce released her self-titled record earlier this year. "The plan is to release internationally on iTunes as a complete surprise without any previous promotion or build-up publicity campaign. The shock tactics worked amazingly well for Beyonce and the feeling is Adele's new album is so widely anticipated it doesn't need a long promotional build-up," the insider added.
Click to continue reading Adele Finished Recording Third Album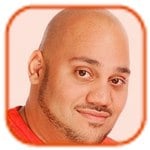 Posted by Andru Edwards Categories: Collaborations, Gossip, Upcoming Releases, Hip-Hop & Rap, Pop,
Prince's new album features a duet with Rita Ora.
The "Purple Rain" hitmaker gave one lucky reporter from the Minneapolis Star Tribune a preview of his as yet untitled upcoming album, which is expected to be released later this year and includes a "rare rap song" he recorded with the British pop sensation. Prince went on to reveal he wants to release the track, described as "aggressive and menacing," as soon as possible for it to stay current because "time is money" for celebrities like Rita who could make cash "walking out of the house wearing a certain kind of makeup or sunglasses."
Click to continue reading Prince Recorded Rap with Rita Ora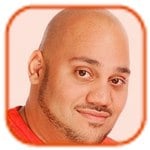 Posted by Andru Edwards Categories: Artist News, Collaborations, Upcoming Releases, Hip-Hop & Rap,
Nicki Minaj has collaborated with Drake for her new album The Pink Print.
The "Pills N Potions" hitmaker has confirmed there will "definitely" be a track with Drake on the upcoming record because she loves his music: "I'm a massive fan of [Drake], that's my baby. And I hope and pray we'll have [a collaboration] on there. I think that we'll definitely have one on there. We're supposed to meet up this week to get some stuff crack-a-ling in the studio. I think there'll be another feature on the album that will blow people away. I'm super excited about that, too, but it's obviously a secret!"
Nicki has released the track "Pills N Potions" as her lead single from the album, with a stripped back video featuring rapper The Game, who she claims was "dope" to work with:
Click to continue reading Nicki Minaj Collaborated with Drake for New Album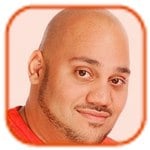 Posted by Andru Edwards Categories: Artist News, Gossip, Upcoming Releases, Rock,
Arctic Monkeys have scrapped plans for a new album this year.
The "Why'd You Only Call Me When You're High" rockers had initially intended to make a quick follow-up to 2013's critically-acclaimed LP AM, but now have no definite plans to return to the recording studio in the near future.
"We did have the chat but I don't think it's going to be happening. There are no plans for another record. I think people might want to forget about the Monkeys for a while. But who knows? We'll have a bit of time off and someone will say, 'Fancy doing another one?'" bassist Nick O'Malley told NME.
Click to continue reading Arctic Monkeys Have Scrapped New Album Plans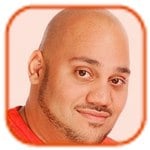 Posted by Andru Edwards Categories: Concerts / Tours, Reunions, Upcoming Releases, Pop, Reggae, Rock,
Culture Club has announced their first tour in 15 years.
The band - fronted by Boy George - will play 11 UK dates and will also head back into the studio to record new material with producer Youth, who has worked with Paul McCartney, The Verve and Embrace, for an album to be released early in 2015.
The "Karma Kameleon" hitmakers - Mikey Craig, Roy Hay, Jon Moss and Boy George - sold in excess of 100 million singles and over 50 million albums, and were one of the biggest pop bands of the 1980s. They achieved seven Top 10 hits in the UK and also had big success in American and Australia. Culture Club were also the first group since The Beatles to have three Top Ten hits in America from a debut album.
Boy George also recently released his first solo album is 20 years, This Is What I Do, and said being sober for six years has helped him to focus more on his career: "Certainly being sober clears things up, it gets rid of all the cobwebs in the clouds and you start to think about things in a more professional, functional manner. It's more a question of following my instincts. As an artist, you just follow what you feel, and it felt like the right time."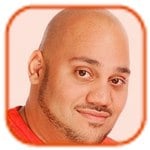 Posted by Andru Edwards Categories: Artist News, Upcoming Releases, Rock,
The Foo Fighters will star in a documentary following the making of their new album.
The five-piece band have announced an eight-part TV series airing on HBO and directed by the band's frontman Dave Grohl. Each episode will follow the "Rope" rockers' journey to a different US city - Chicago, Austin, Nashville, Los Angeles, Seattle, New Orleans, Washington DC and New York - where they'll visit legendary studios to record tracks for their eighth album.
The documentary will act as a follow up to Dave's award-winning directorial debut Sound City which followed the history of the recording studio Sound City Studios in Los Angeles, California and opened to commercial and critical acclaim in January last year.
"Dave's heartfelt passion for this project is contagious and his talent as a musician and filmmaker is undeniable. We are excited to go on this journey with him and the Foo Fighters for this insider's look at how regional music inspired them to create their own new music," said Michael Lombardo, president of HBO Programming.
Click to continue reading Foo Fighters Announce Documentary About New Album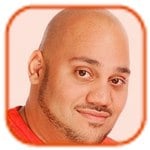 Posted by Andru Edwards Categories: Artist News, Upcoming Releases, Blues, Country, Folk, Rock,
Bob Dylan is working on a new album.
The 72-year-old singer has treated fans on his website bobdylan.com by posting a cover of Frank Sinatra's Full Moon & Empty Hearts, which will reportedly be featured on his 36th studio album.
A spokesperson for the musician told Rolling Stone, "This track is definitely from a forthcoming album due later on this year," which will be the follow-up to Tempest, which was released in 2012.
The song was written by Ted Mossmann and Buddy Kaye and was based around Sergei Rachmaninoff's 1901 composition "Piano Concert No. 2 in C Minor." However, Sinatra made the song famous and Dylan's version can now be streamed on his site.
Click to continue reading Bob Dylan Working on New Album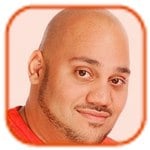 Posted by Andru Edwards Categories: Artist News, Collaborations, Upcoming Releases, Hip-Hop & Rap, R&B / Soul,
Usher has recorded a collaboration with Chris Brown.
The "Good Kisser" singer has confirmed the troubled R&B star - who is currently serving a prison sentence for violating the terms of his probation, stemming from a 2009 assault on pop star Rihanna - will feature on his upcoming eighth studio album and it seems the track will reflect on Chris' recent troubles.
"The song that we did together, I think it answers a lot of questions. There's a lot mystery, I think, about a lot of things and the reality is we all are human. And though we may all experience hardship, it's in those times that people should really rally and remember why you fell in love with the artist, why you fell in love with the person," Usher said.
The 35-year-old star admits he hasn't had a chance to talk to Chris, 25, since he was imprisoned, but says the "Loyal" singer was in a "good place" after leaving rehab for anger management issues in February.
Click to continue reading Usher and Chris Brown Collaborate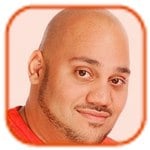 Posted by Andru Edwards Categories: Artist News, Collaborations, Upcoming Releases, Pop,
Madonna claims producer Diplo is a "slave driver" in the studio.
The "Hung Up" hitmaker is making music with Katy Perry's rumored boyfriend and admits he pushed her to her limits when the pair teamed up together. Madonna posted a photograph of her on a laptop on her Instagram account, with the caption, "Working with @Diplo got me like................WHAAaaat? [sic]."
She later added a photograph of herself looking tired after a long session working on new ideas and wrote, "Diplo is a slave driver! Got me working all hours of the night in the studio. Had to sneak into the bathroom! #clicclacclicclacbitchgetoffmyback [sic]."
Click to continue reading Madonna: Diplo Is a Slave Driver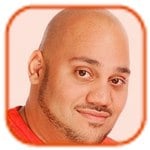 Posted by Andru Edwards Categories: Artist News, Gossip, Rumors, Upcoming Releases, Hip-Hop & Rap,
Kanye West is planning to release a spoken word album.
The "Bound 2" hitmaker will reportedly make the three-hour recording available on vinyl, and it will feature everything from his views on the environment to life with fiancee Kim Kardashian and their 10-month-old daughter North.
"Kanye loves the sound of his own voice and this will be the ultimate in self-indulgence. He has very strong views on everything from music and art to politics and the environment. He's forever recording his opinions on tape. He says he's doing it for posterity and thought about turning them into a book or even donating them to a museum," a source said.
Kanye is said to be excited by the "groundbreaking" record and has set his sights on it winning awards. "Kanye likes to push the boundaries and thinks this is very groundbreaking. He's hoping it'll win him a Grammy for Best Spoken Word Album," the source added.
Click to continue reading Kanye West Plans Spoken Word Album
© Gear Live Media, LLC. 2007 – User-posted content, unless source is quoted, is licensed under a Creative Commons Public Domain License. Gear Live graphics, logos, designs, page headers, button icons, videos, articles, blogs, forums, scripts and other service names are the trademarks of Gear Live Inc.