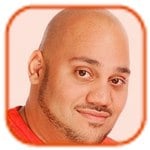 Posted by Andru Edwards Categories: Artist News, Concerts / Tours, Performances, Rock,
Guns N' Roses will perform nine shows in Las Vegas later this year.
Axl Rose and his bandmates have inked a deal with The Hard Rock Hotel & Casino to return for a short residency, dubbed No Trickery! An Evening of Destruction, in May and June.
The "November Rain" rockers, who previously performed a series of concerts titled Appetite for Democracy at the venue in 2012, will take to the stage at The Joint again on May 21, 24, 25, 28, 30, 31, and June 4, 6 and 7, 2014.
"If some is good, more is better! That's our take on welcoming back Guns N' Roses (GNR) to The Joint. Our first residency with GNR was fantastic in every way imaginable. The band and the fans loved the venue, and the business was great for everyone else involved. We want all of the Guns N' Roses fans across the globe to come see what one of the iconic rock 'n' roll bands can do when they have the best venue in the world to do it in, in a city made to party. We are gearing up for another epic residency," said Bobby Reynolds, vice president of booking for concert promoters AEG Live Las Vegas.
Click to continue reading Guns N' Roses Announce Residency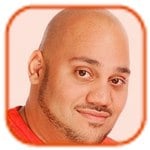 Posted by Andru Edwards Categories: Gossip, Reunions, Rumors, Rock,
Slash remains positive about reuniting the original members of Guns N' Roses.
The legendary "Nightrain" guitar player is open to the idea of getting back on stage with Steven Adler, Duff McKagan, Izzy Stradlin and Axl Rose, but says they haven't discussed it. "It's not something that any of us have reached out to each other and said that we wanted to do thus far. So, rather than be a pessimist and say, 'No, it'll never happen,' it's not like I'm harboring a lot of resentment. If it happens one day, it happens. If it doesn't, I don't think anybody's losing any sleep over it."
Guns N' Roses became one of the biggest bands in the world with their debut album Appetite for Destruction in 1987, but by 1994, the only original member left in the group was Axl, who continues to perform with the a different line up to this day. The original members were all scheduled to attend the band's induction to the Rock 'n' Roll Hall of Fame in Cleveland, Ohio, last year, but Axl pulled out, and was booed at the ceremony.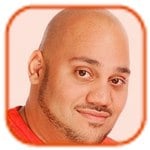 Posted by Andru Edwards Categories: Concerts / Tours, Gossip, Rock,
A Guns N' Roses fan is to sue Axl Rose after the singer knocked his teeth out with a microphone.
Darren Wright damaged his two front teeth and injured his mouth after the singer threw his mic into the crowd at the end of the band's set at Australia's Perth Arena on Saturday and has now started legal proceedings to have his dental work paid for, saying it will take months to complete at a cost of $5,000.
"With the bright lights and explosions, I couldn't see anything. The next thing I knew, I was whacked in the mouth. I thought I had been punched. I was quite stunned and it took a few seconds to realize what was going on. I could feel bits of teeth in my mouth. Then someone is climbing through my legs to grab the microphone. I don't think he intended to do it, but it came at me at a fairly flat and hard trajectory. Those cordless microphones are not light. I'm surprised it didn't do more damage. At the very least, I want someone to pay to get my teeth fixed," he said.
Click to continue reading Axl Rose to Be Sued by Fan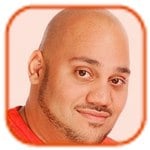 Posted by Andru Edwards Categories: Gossip, Reunions, Rock,
Guns N' Roses' classic line up will never reunite.
The definitive incarnation of the group - guitarists Slash and Izzy Stradlin, singer Axl Rose, bassist Duff McKagan and drummer Steven Adler - were given the opportunity to appear together as they were inducted to the Rock 'n' Roll Hall of Fame earlier this year, but after Axl declined to show up, Slash has drawn a line under the idea once and for all.
"That last Rock 'n' Roll Hall Of Fame thing was it. I've been entertaining the idea for other people for years, but it's never been my inclination to get back together. Given the opportunity for us all to show up in one place, that was the only reasonable platform for us to do it, and it didn't happen. I'm really sick to death of even entertaining the concept."
Axl - who still tours with Guns N' Roses and is the only original member of the band - and Slash have a long running feud, but despite that, the guitarist doesn't think any of the original members want to appear on stage together again: "I think you've got a situation where nobody involved wants to revisit. It's not just me - it's the whole band. And so I don't think there's a price tag that anybody's put in front of us that's going to make that work."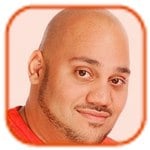 Posted by Andru Edwards Categories: Artist News, Reunions, Rock,
Slash is "very proud" of his time in Guns N' Roses.
Despite having success with Velvet Revolver and as a solo artist, the guitarist admits nothing quite compares to when his first band hit the big time in 1987 with their debut album Appetite For Destruction.
"I'm very proud of what we did in that band, but it's nice to be recognized for something you've got going on right now," he said.
The 46-year-old musician includes songs from his time in both Velvet Revolver and Guns N' Roses in his solo sets and he enjoys the freedom he now he isn't in a group: "I'm not a dictator, there are no egos - everybody has great ideas for the songs. Every band I've ever been in I tried to make it always just about the music, never about who was the star."
Slash famously fell out with Guns N' Roses singer Axl Rose in the 90s, and he, along with the other original members, left the hard rock group. Axl refused to attend the classic line-up's induction into the Rock and Roll Hall of Fame earlier this year insisting he felt disrespected by the organization.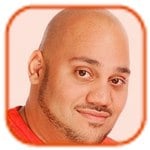 Posted by Andru Edwards Categories: Artist News, Gossip, Rock,
Axl Rose was booed at the Rock And Roll Hall of Fame induction ceremony on Saturday when his name was mentioned.
The singer refused to attend the 27th Annual event in Cleveland, Ohio, where his band Guns N' Roses were being inducted for their contribution to music.
Green Day frontman Billie Joe Armstrong presented former members Slash, Duff McKagan, Steven Adler and Matt Sorum with their accolade, and when he asked "who was missing," the 6,000 in attendance jeered and booed.
"Most singers are crazy, I can vouch for that. He is one of the best frontmen to ever touch a microphone. Sometimes you have to look back at chapters of your life to move forward," Armstrong added.
Rose - who has continued to tour under the Guns N' Roses name with a new line-up - is the first artist to publicly snub the Rock And Roll Hall of Fame since the Sex Pistols refused to accept their induction in 2006.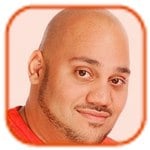 Posted by Andru Edwards Categories: Artist News, Rock,
The Rock and Roll Hall of Fame will induct Axl Rose with Guns N' Roses even though he has refused the honor.
The 50-year-old co-founder of the group - who has been locked in a feud with former band mate Slash for the last 15 years - insists he will not attend the ceremony in Cleveland, Ohio, on Saturday and does not want his name to be inducted in his absence, but organizers say they will continue as planned.
"We are sorry Axl will not be able to accept his induction in person. We are looking forward to still inducting Guns N' Roses this weekend and will proceed forward with our original plan whether Axl is present or not," a spokesperson told E! News.
In an open letter to the Hall of Fame, Axl said he initially felt "honored" and "excited" by the invitation and hoped some good would come out of it. However, after being "polite, courteous and open to an amicable solution in our efforts to work something out," Axl decided to boycott the event:
Click to continue reading Hall of Fame to Induct Axl Rose Despite Boycott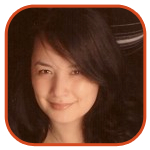 Posted by Veronica Santiago Categories: Artist News, Performances, Videos,
What's better than hearing Slash play his guitar solo on "Sweet Child O' Mine"? Watching him continue to play it after being rushed by a fan.
On June 10, the former Guns N' Roses musician was in the middle of a performance in Milan, Italy when he was (rudely) greeted by a surprise guest. (Cue the video to the 1:15 mark.) The good news? The shirtless jerk got a bigger piece of the floor than he did of Slash. The bad news? The rocker eventually had to have his broken Les Paul guitar replaced.
After the show, Slash addressed the incident on his own Facebook page. "Rowdy crowd for sure. But amazing! The guy who nailed me didn't take me down but he busted my poor gtr. Ah well, it was a kick ass rock show in the 1st order!"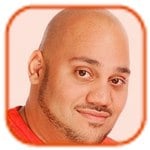 Posted by Andru Edwards Categories: Artist News, Rock,
Jimi Hendrix's "Voodoo Child (Slight Return)" has been voted as having the best guitar riff of all time.
The 1970 track beat Guns N' Roses classic "Sweet Child O'Mine" - which topped the poll five years ago - to the top spot in the poll by website MusicRadar.com, with "Whole Lotta Love" by Led Zeppelin coming third.
Just two songs from the past decade made the list; Muse's 2001 hit "Plug In Baby" came in at #11 while The White Stripes' "Seven Nation Army," which was released in 2003, landed at #15.
Click to continue reading Jimi Hendrix: The Guitar Riff Champ
Read More

| MusicRadar.com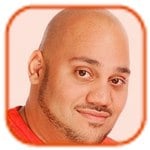 Posted by Andru Edwards Categories: Artist News, Upcoming Releases, Rock,
Slash is finishing recording his solo album today.
The former Guns N' Roses guitarist said he's recording the last song for his debut solo album - which will feature a number of guest vocalists - and can't wait for the results to be released.
"It's pretty much done. I've got a couple of songs left to mix and I've got one song left to record which I'm doing as soon as I leave here, after I head back tomorrow," he said Monday at the Marshall Classic Rock Roll of Honour Awards. "There's quite a list of people on the album. I'm not publicly talking about who it is until all the ink is dried on all the different contracts, but the rumors are out there - you sort of know what's going on."
Those reportedly appearing on the album include ex Guns N' Roses bandmate Steven Adler, Black Eyed Peas' vocalist Fergie, Ozzy Osbourne, Chris Cornell, Flea, Dave Grohl and Cyprus Hill on a new version of "Paradise City."
Click to continue reading Slash Wrapping Up Solo Project
© Gear Live Media, LLC. 2007 – User-posted content, unless source is quoted, is licensed under a Creative Commons Public Domain License. Gear Live graphics, logos, designs, page headers, button icons, videos, articles, blogs, forums, scripts and other service names are the trademarks of Gear Live Inc.