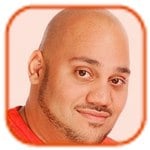 Posted by Andru Edwards Categories: Gossip, Pop, Rock,
Lana Del Rey is inspired by Courtney Love.
The "Summertime Sadness" hitmaker has always looked up to the Hole frontwoman and rock 'n' roll legend, so feels proud to count her among her friends these days:
"Courtney Love's a big inspiration. I like her, I talk to her a lot. I just went her show ... when she was playing in London. I like people who are similar to her, like Joni Mitchell types or Stevie Nicks, who are both strong female characters."
The 27-year-old star was strongly influenced by jazz legends Nina Simone and Billie Holliday on her second album Ultraviolence, and hopes she has done their musical legacy justice. Speaking on France Inter radio station's Laura Leishman Project show, she said, "It has a Pacific coast feel to me, I think it's guitar driven, there are references to Nina Simone. That's why I ended the track listing with a cover of 'The Other Woman.' I am inspired by early jazz culture. It's a West coast jazz fusion with a little bit of East coast fever."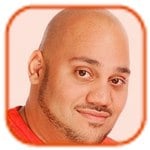 Posted by Andru Edwards Categories: Gossip, Rumors, Upcoming Releases, Pop, R&B / Soul, iTunes,
Adele has finished work on her third album.
The "Skyfall" singer has been busy in the studio, and fans won't have to wait long for her much-anticipated new record with reports it has been completed and is ready for release.
"The album is written, recorded and finished. Theoretically it could be released tomorrow if she wanted," a source said.
It is said Adele and her label are considering bringing out the album with little fanfare and no "publicity campaign," in a similar way to how Beyonce released her self-titled record earlier this year. "The plan is to release internationally on iTunes as a complete surprise without any previous promotion or build-up publicity campaign. The shock tactics worked amazingly well for Beyonce and the feeling is Adele's new album is so widely anticipated it doesn't need a long promotional build-up," the insider added.
Click to continue reading Adele Finished Recording Third Album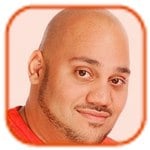 Posted by Andru Edwards Categories: Artist News, Collaborations, Upcoming Releases, Hip-Hop & Rap,
Nicki Minaj has collaborated with Drake for her new album The Pink Print.
The "Pills N Potions" hitmaker has confirmed there will "definitely" be a track with Drake on the upcoming record because she loves his music: "I'm a massive fan of [Drake], that's my baby. And I hope and pray we'll have [a collaboration] on there. I think that we'll definitely have one on there. We're supposed to meet up this week to get some stuff crack-a-ling in the studio. I think there'll be another feature on the album that will blow people away. I'm super excited about that, too, but it's obviously a secret!"
Nicki has released the track "Pills N Potions" as her lead single from the album, with a stripped back video featuring rapper The Game, who she claims was "dope" to work with:
Click to continue reading Nicki Minaj Collaborated with Drake for New Album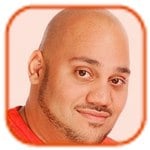 Posted by Andru Edwards Categories: Artist News, Concerts / Tours, Upcoming Releases, Rock,
Morrissey has had to pull out of a second gig due to illness.
The former Smiths star, who is midway through his US tour, canceled a date earlier this week and had been forced to postpone another gig at Atlantic City's Revel Casino Hotel last nigt.
The legendary singer, who will release his new album World Peace Is None Of Your Business this month, is adamant he will be back on stage tonight.
"The tour will resume as originally scheduled, without question, at the Boston Opera House on Saturday, June 7," Morrissey posted on Facebook.
Meanwhile, the singer's opening act Kristen Young has rubbished rumors she had caught the same bug which is why she has been removed from the remaining dates. "@CriminalRecords @RivalEnt@solidcolt I do not have a virus. I had an allergy attack yesterday....and I am now great. But, thanks [sic]," she wrote on Twitter.
Click to continue reading Morrissey Pulls Out of Second Gig Due to Illness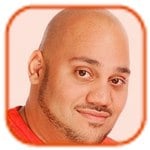 Posted by Andru Edwards Categories: Artist News, Gossip, Hip-Hop & Rap,
Iggy Azalea has blasted her critics for doing nothing with their lives.
The "Fancy" hitmaker, who was bombarded with a stream of negative comments from Nicki Minaj's fans, slammed her haters in a series of angry posts on Twitter yesterday, and also hit back at her own supporters for participating in "disgusting fan wars."
"Just remember while your all at home online cracking jokes about artists etc that Most of you have done NOTHING. NOTHING! With your lives... Don't flex someone else's achievements. So many of you Internet kids quote the feats of others as if they were your own. And just to clarify for anyone who didn't understand that last statement goes out to people who bully others," the 23-year-old Australian star tweeted. "Fan wars back and forth and all that s**t is all bulls**t. Someone who's music you love doing great should never be an excuse to be awful to others. That's my point I suppose. I just find it really disgusting."
Click to continue reading Iggy Azalea Blasts Her Critics and Fans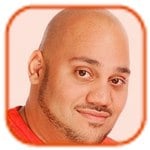 Posted by Andru Edwards Categories: Gossip, Industry News, Rumors, Pop, Sales,
Lady Gaga wants Justin Bieber's manager to help save her career.
The "Do What U Want" hitmaker is considering getting help from Scooter Braun, who helped Justin to become a global superstar, after being left disappointed by the sales of her last album Artpop, while her latest track "G.U.Y." didn't even made the American Top 40.
"If anyone can help Gaga now it's Scooter. He's one of the smartest blokes in the music industry and made Bieber into the biggest pop star on the planet. There are a few options for her but Scooter is one of them," a source said.
The 28-year-old singer parted ways with her former manager Troy Carter last year citing "creative differences" and she hired Bobby Campbell, who used to work for her original team.
Click to continue reading Lady Gaga to Call in Bieber's Manager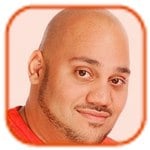 Posted by Andru Edwards Categories: Artist News, Gossip, Rock,
Kings of Leon are closer after hitting rock bottom in 2011.
The "Sex on Fire" hitmakers were forced to take a year long break due to exhaustion, coupled with rumors frontman Caleb Followill was drinking too much, and the family band believe their time out of the limelight has made them stronger.
During an interview with Fearne Cotton on UK station BBC Radio 1, Caleb said, "We're brothers and that's never going to change. We'll always have moments where we don't see eye-to-eye but I think it made us realize how much we love what we're doing. How blessed we are. I think it made us closer."
Click to continue reading Kings of Leon Are Closer after Their Meltdown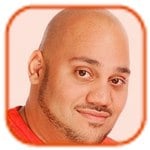 Posted by Andru Edwards Categories: Artist News, Gossip, Upcoming Releases, Rock,
Jack White admits he "almost never" speaks to his former bandmate Meg White.
The ex-White Stripes singer, whose band called it a day in 2011, has since forged his own successful solo career and claims hardly anybody he knows speaks to drummer Meg since the band split.
"I don't think anyone talks to Meg. She's always been a hermit. When we lived in Detroit, I'd have to drive over to her house if I wanted to talk to her, so now it's almost never," he told Rolling Stone.
Talking about how Meg's personality came to affect the pair's relationship, Jack explained, "She's one of those people who won't high five me when I get the touchdown. She viewed me that way of, 'Oh, big deal, you did it, so what?' Almost every single moment of the White Stripes was like that. We'd be working in the studio and something amazing would happen, I'm like, 'Damn, we just broke into a new world right there!' And Meg's sitting in silence. I remember hearing Ringo Starr say, 'I always felt sorry for Elvis, because in The Beatles we had each other to talk about what it felt like. Elvis was by himself.' I was like, '####, try being in a two-piece where the other person doesn't talk!'"
Click to continue reading Jack White: I Almost Never Speak to Meg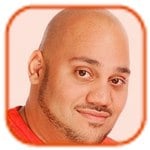 Posted by Andru Edwards Categories: Artist News, Gossip, Pop, New Releases,
Quincy Jones has blasted the new Michael Jackson album Xscape.
The legendary producer - who masterminded some of the late singer's biggest hits - thinks the posthumous recording was only released to "make money."
"It's about money. They're trying to make money. And I understand it. Everybody's after money, the estate, the lawyers. It's about money," he said.
Quincy admitted it "bothers" him to see so much of the 'Thriller' star's previously-unreleased music being made public but has learned to accept it has nothing to do with him. When asked if he was bothered by the recordings, he told Jian Ghomeshi's Q talk show on CBC Radio, "Yeah, but it's not my business anymore. They're not our business."
Quincy's comments come months after he launched a $10 million breach-of-contract lawsuit in relation to the recordings released after the "Billie Jean" star's death in June 2009. He alleged master recordings he had worked on were wrongfully edited and remixed so as to deprive him of back-end profit participation. He also claimed he had been denied credit for his work and that MJJ Productions and Sony Music have entered into deals taking profits that should have been included in the calculation of royalties.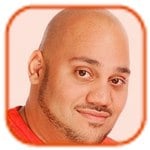 Posted by Andru Edwards Categories: Gossip, Reunions, Rumors, Rock,
Pink Floyd fans are speculating the band could be set to tour again or release a new album.
The "Comfortably Numb" hitmakers have teased them by posting a countdown to a big announcement today on a website marking the 20th anniversary of their final record, The Division Bell.
Divisionbell20.com features a continuous clip of satellite images of the moon and urban landscapes to a soundtrack of Pink Floyd's music. The site has also teased the hashtag #TBD20, referencing the fact the band's last record was released two decades ago in March.
Members Roger Waters, David Gilmour and Nick Mason - who haven't performed together publicly since the Live 8 benefit show in 2005 - briefly reunited during Waters' The Wall tour stop at London's O2 Arena but they have previously hinted at the possibility of a reunion.
Click to continue reading Pink Floyd Hint at Reunion Tour
© Gear Live Media, LLC. 2007 – User-posted content, unless source is quoted, is licensed under a Creative Commons Public Domain License. Gear Live graphics, logos, designs, page headers, button icons, videos, articles, blogs, forums, scripts and other service names are the trademarks of Gear Live Inc.