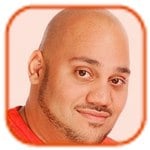 Posted by Andru Edwards Categories: Artist News, Gossip, Hip-Hop & Rap,
Iggy Azalea has blasted her critics for doing nothing with their lives.
The "Fancy" hitmaker, who was bombarded with a stream of negative comments from Nicki Minaj's fans, slammed her haters in a series of angry posts on Twitter yesterday, and also hit back at her own supporters for participating in "disgusting fan wars."
"Just remember while your all at home online cracking jokes about artists etc that Most of you have done NOTHING. NOTHING! With your lives... Don't flex someone else's achievements. So many of you Internet kids quote the feats of others as if they were your own. And just to clarify for anyone who didn't understand that last statement goes out to people who bully others," the 23-year-old Australian star tweeted. "Fan wars back and forth and all that s**t is all bulls**t. Someone who's music you love doing great should never be an excuse to be awful to others. That's my point I suppose. I just find it really disgusting."
Click to continue reading Iggy Azalea Blasts Her Critics and Fans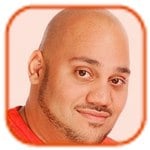 Posted by Andru Edwards Categories: Artist News, Collaborations, Concerts / Tours, Gossip, Performances, Hip-Hop & Rap, Pop, R&B / Soul,
Janelle Monae didn't like the audience at Coachella Valley Music and Arts Festival.
The "Tightrope" singer joined OutKast on stage to sing with Big Boi at the event in Indio, California last month, and while critics claimed the show failed to live up to expectations but Janelle blames the crowd.
"I didn't like that Coachella audience. I'm happy I got to CounterPoint [Music Festival] in Georgia, because those were real festival-goers, in my opinion," she said.
Janelle joined Andre 3000 at the CounterPoint Music Festival to dance on stage during "Hey Ya!" last weekend and gushed about the band who have reunited onstage after a near decade-long hiatus: "That is my favorite duo, favorite rap group ever invented. They were in their time travel machine and they came back to see us, and I think we should all be grateful that they came back. The music is more fun, and lives are enriched with those two ATLiens performing. They're also great friends of mine, so it's great to see your friends do what they love doing and get the love and support they need."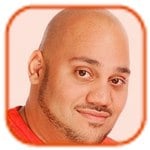 Posted by Andru Edwards Categories: Artist News, Concerts / Tours, Rock,
Morrissey was attacked on stage as he kicked off his North American tour last night.
The former Smiths frontman performed at San Jose's City National Civic and was mobbed by fans during a stage invasion at the end of the show, after a number of people from the audience went up to hug the star. He ignored them and carried on singing "One Day Goodbye Will Be Farewell" until fans started slamming into him and he cut the show off mid song after he was knocked down.
The 54-year-old singer, who was helped backstage by security, played a 20-song set before the interruption after a number of tour postponements due to ill health. Morrissey was told by doctors to take it easy after suffering from a bleeding ulcer, double pneumonia and a throat condition in January last year.
He is now back to his best and debuted three new songs during last night's gig - "The Bullfighter Dies," "Earth Is The Loneliest Planet" and the title track from his forthcoming album, "World Peace Is None Of Your Business."
Click to continue reading Morrissey Attacked on Stage as He Kicks Off Tour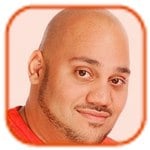 Posted by Andru Edwards Categories: Artist News, Gossip, Alternative, Rock,
Kurt Cobain's childhood home could be turned into a museum.
Fans of the late Nirvana singer have joined a campaign to raise money to turn the property in Aberdeen, Washington into a tourist attraction. The "Numb" singer's mother, Wendy O'Connor, put the bungalow on the market last year for $500,000, even though it was only valued for about $67,000 and now fan journalist Jaime Dunkle has now set up a page on website GoFundMe to try and pull in $700,000 to "[make] sure this house is memorialized by us fans so it doesn't end up in the clutches of capitalist greed."
She said she sent information about herself to Kurt's mother to prove that she wasn't a "crazed fan" and was serious about trying to raise the money. "I used to be in the American Criminal Justice Association, so I made a long list of everything I've ever done and emailed it to the real estate agent, and she said she was forwarding it to Mrs O'Connor. After that, they started taking me more seriously, I think. It took weeks of phone calls and emails, but I successfully set up an appointment to see the house. I deliberately arranged it to be on what would have been Kurt Cobain's 47th birthday," Jaime told the Broward-Palm Beach New Times.
Click to continue reading Kurt Cobain's Home Could Become a Museum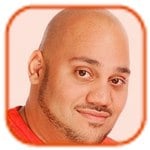 Posted by Andru Edwards Categories: Artist News, Concerts / Tours, Gossip, Electronic,
Skrillex is reportedly being sued after he landed on a fan on while stage diving at a gig in 2012.
The 26-year-old musician - real name Sonny Moore - could be forced to pay out after Jennifer Fraissl allegedly filed a lawsuit against him, claiming she suffered a stroke as a result of the trauma.
The female supporter claims Skrillex asked the crowd at the Belasco theater in Los Angeles to move forward so that he could leap from the stage and crowd surf. However, Jennifer was stood at the front, so it was impossible for her to get out of the tight spot among the other fans, which resulted in her allegedly being injured by the star. Jennifer is reportedly claiming for unspecified damages, medical expenses and loss of income.
According to TMZ.com, both Skrillex and the nightclub have been named in the lawsuit as she believes the event organizers failed to step in and stop the star from behaving recklessly on their premises.
Click to continue reading Fan Sues Skrillex Over Stage Diving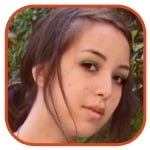 Posted by Robin Paulson Categories: Artist News, Upcoming Releases, Videos, Pop,
Lana Del Rey has spilled the beans (by accident!) about the release date for her upcoming album, Ultra-Violence.
While signing autographs and chatting with fans, Lana was caught off guard when one of them armed with a camera asks her, "When is your album coming out?" To which she answers, ""It's coming out soon... May 1st." The woman behind the camera responds, "May 1st? Has that date been announced? This is the first time we're hearing that date." The singer then realizes that she's being filmed, smiling, she exclaims, "What - is that on video?" She quickly tries to save herself by simply saying, "I think so," when the surrounding fans ask her for confirmation of the date.
Click to continue reading Lana Del Rey Leaks 'Ultra-Violence' Release Date
Read More

| Huffington Post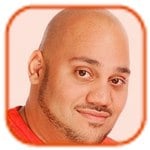 Posted by Andru Edwards Categories: Gossip, Leaks, Performances, Pop, R&B / Soul, Rock,
Prince says it's "cool" when fans share music.
The "Purple Rain" hitmaker has scoffed at reports he filed a $22 million lawsuit against 22 internet users who allegedly posted recordings of his live performances online. The 55-year-old musician insists he would never sue his own fans and is happy for them to share his songs as long as they are not doing so to make money.
Speaking at a press conference held at his friend Lianne La Havas' home to announce his upcoming London concerts on Tuesday, Prince told the BBC, "Nobody sues their fans. I have some bootlegs of Lianne but I wouldn't sell them. But fans sharing music with each other, that's cool... But when you hear something [on bootleg] you're just hearing something that's not finished."
Prince - who is about to release a new album with his band 3RDEYEGIRL - also revealed he has a large number of unheard music in the vaults at his Paisley Park home and studio, and he owns the rights to old archive of recordings that he may release in future: "A song from 1985 might come out in 2021. I have a whole organization who look after stuff."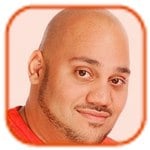 Posted by Andru Edwards Categories: Artist News, Pop,
Lorde refuses to give her fanbase a name.
The "Royal" singer isn't a fan of the trend for celebrities to give their devoted followers a name - like Lady Gaga and her Little Monsters or Katy Perry and her KatyCats - and thinks it's embarrassing and "awkward."
When asked whether she had named her fans yet, she ranted, "F**k no! That's the worst! I find it grating to lump everyone into a really awkward, pun-centric name. People joke about it on Twitter, 'You should call us The Disciples.' Never! I have discouraged it. I've tweeted multiple times, 'No fan name, I do no condone this.'"
The 17-year-old star isn't opposed to being branded a "pop star," however, and would never criticize any style of music. "I wouldn't take offense! People think pop's filthy and shameful. I love pop music! I don't think it's right to s**t on a genre just because some stuff about it isn't perfect. Pop is really powerful and if I'm a pop star then I'll be that to the best of my ability," she insisted.
Click to continue reading Lorde Won't Name Her Fans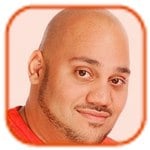 Posted by Andru Edwards Categories: Artist News, Concerts / Tours, Gossip, Rumors, Pop,
Lady Gaga is opening a Michael Jackson museum which will showcase $2 million worth of the legend's stuff.
The "Applause" hitmaker increased her collection of products which belonged to the late star - who died of acute Propofol intoxication in June 2009 - in 2012 when she bought 55 items from an auction, and she takes good care of iconic memorabilia including the famous jacket which features in his 1983 hit "Thriller" and white Swarovski crystal encrusted glove which cost $194,000.
Gaga feels it's essential the late King of Pop of should be remembered and since she treasures her own tour clothes she felt uneasy when Michael's were sold and has spent millions to make sure they are well preserved: "I will put together a museum and put the money to a foundation he cares about. The reason I bought Michael's clothes was because my tour clothes mean more to me than anything, my awards, records. I believe they carry the energy and memories of the night. With Michael's clothes being sold when he was not here made me feel really uncomfortable, upset and I don't why. I take care of them - they are in the right temperature and are preserved. I have spent millions. I believe that the fans' energy gets stuck in the clothes. I wanted to preserve that for him."
Click to continue reading Lady Gaga to Open Michael Jackson Museum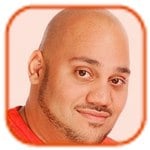 Posted by Andru Edwards Categories: Artist News, Gossip, Industry News, Music Videos, Pop,
Lady Gaga claims she's been "betrayed" by those closest to her.
The "Applause" hitmaker has hit out at "mismanagement" which left her without enough time to shoot a video for 'Do What U Want', her collaboration with R. Kelly from her latest album ARTPOP, and went on to suggest she was being overworked to make more money for other people.
Click to continue reading Lady Gaga "Betrayed" Over "Do What U Want" Video
© Gear Live Media, LLC. 2007 – User-posted content, unless source is quoted, is licensed under a Creative Commons Public Domain License. Gear Live graphics, logos, designs, page headers, button icons, videos, articles, blogs, forums, scripts and other service names are the trademarks of Gear Live Inc.