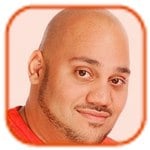 Posted by Andru Edwards Categories: Artist News, Dance, Pop,
Donna Summer has died at the age of 63. The "Last Dance" singer passed away this morning in Florida after a battle with cancer. According to gossip website TMZ, the Queen of Disco had attempted to keep the extent of her illness from fans and was recently trying to finish up her latest album.
Donna was a five-time Grammy Award winner and the first artist to have three consecutive double albums reach number one on the Billboard chart. She also charted four number-one singles in the United States within a thirteen-month period.
Donna, who was born LaDonna Adrian Gaines in 1948, married actor Helmuth Sommer in 1973 before giving birth to the couple's daughter Mimi later that year. Although the marriage crumbled in 1975, she kept an altered version of her ex's surname to use as her stage name. She married Brooklyn Dreams musician Bruce Sudano in 1980 and the couple went on to have two daughters, Brooklyn, born in 1981 and Amanda the following year. In 1994, the family moved from Los Angeles to Nashville where Donna took time out from showbusiness to focus on painting but had recently returned to the recording studio.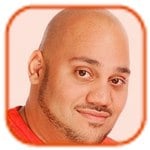 Posted by Andru Edwards Categories: Artist News, Collaborations, Blues, Pop, R&B / Soul,
Tom Jones wanted to work with Whitney Houston.
The "What's New P***y Cat" singer - who has worked with the likes of Elvis Presley and the Stereophonics in the past - thinks Amy Winehouse's death at 27 last July was particularly tragic as she hadn't left a substantial body of work, unlike the "I Will Always Love You" hitmaker, who passed away in February aged 48.
"Poor Amy Winehouse. At least someone like Whitney Houston left a legacy of great stuff but Amy, she was only just getting into gear. I would love to have worked with Whitney, but I never got to," he said.
Tom is disparaging about many modern day singers, believing they are too focused on "vocal acrobatics."
"Don't get me wrong, I think there are some great voices around. But record companies hear something and they want more of it. So now if you don't put a lot of runs in, a lot of vocal acrobatics, they think you're not being modern enough. Jackie Wilson did it years ago, but when he did it, it fitted to what it was. Nowadays, because they feel it is in fashion, they do it anyway."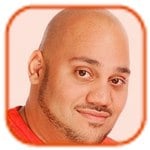 Posted by Andru Edwards Categories: Artist News, Hip-Hop & Rap,
Beastie Boys musician Adam "Ad-Rock" Horovitz has paid tribute to his late bandmate Adam Yauch following his death.
The 45-year-old star praised the hip-hop group's fans, family and friends for all the "love and support" they have shown to the 47-year-old rapper, also known as MCA, since he passed away on Friday after battling cancer in his parotid gland and a lymph node since 2009.
"as you can imagine, s**t is just fkd up right now. but i wanna say thank you to all our friends and family (which are kinda one in the same) for all the love and support. i'm glad to know that all the love that Yauch has put out into the world is coming right back at him. thank you. (sic)" Ad-Rock wrote in a post on the band's blog last night.
A number of stars have paid tribute to MCA - who founded the group with Kate Schellenbach, John Berry, and Michael Diamond (Mike D) in 1979 with Berry leaving in 1983 to be replaced by Ad-Rock - including Madonna, who took to her Facebook page to express her sadness about his passing: "The Beastie Boys were one of a kind! And so was Adam! They were all an important part of my musical history and integral to the musical revolution that was happening at the time. I'm very sad to hear about Adam's passing. God bless him and his family."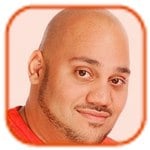 Posted by Andru Edwards Categories: Artist News, Hip-Hop & Rap,
Beastie Boys co-founder Adam Yauch has died. The 47-year-old rapper - who was diagnosed with a cancerous parotid gland and a lymph node in 2009 for which he underwent surgery and radiation therapy -passed away this morning.
Adam - who was also known by his stage name MCA - founded the group with Kate Schellenbach, John Berry, and Michael Diamond (Mike D) in 1979 with Berry leaving in 1983 to be replaced by Adam Horovitz (Ad-Rock). The Beastie Boys have not performed live since the summer of 2009, and the rapper's illness prevented the group from appearing in music videos for their album "Hot Sauce Committee, Pt. 2."
MCA didn't attend the Beastie Boys' induction into the Rock and Roll Hall of Fame two weeks ago where Ad-Rock and Mike D accepted the accolade but they read out a letter he had written. "I'd like to dedicate this to my brothers Adam and Mike," he wrote. "They walked the globe with me. It's also for anyone who has ever been touched by our band. This induction is as much ours as it is yours."
Adam is survived by his wife, Dechen Wengdu, and their daughter, Losel.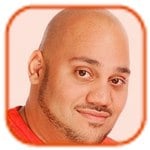 Posted by Andru Edwards Categories: Collaborations, Blues, Hip-Hop & Rap, Pop,
Nas says "part" of him "didn't want to" record a posthumous song with Amy Winehouse.
The rapper had planned to write a song with Amy before her death from accidental alcohol poisoning last July, and was apprehensive about whether he should contribute to the posthumously track "Like Smoke."
"Part of me didn't want to do the song. Amy and I share a birthday, so she was my sister. And she was just so much fun to be around. She would say things about well-known people in the industry that she didn't like and it would just crack me up. We were all hoping she would pull through and come back," he said.
Nas - full name Nasir Jones - was introduced to Amy via producer Salaam Remi, and she had referenced him in her track "Me and Mr. Jones," which they had planned to record a sequel to together. The rapper has also told how making "Like Smoke," featured on the Lioness: Hidden Treasures album was a "bittersweet" experience.
Click to continue reading Nas Unsure About Winehouse Duet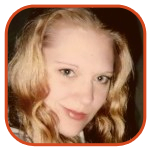 Posted by K.C. Morgan Categories: Artist News, Hip-Hop & Rap,
Nathaniel Dwayne Hale, better known to the world as Nate Dogg, has died at age 41. Hale suffered from health problems since 2007, when he experienced his first stroke. His death was a result of complications from the multiple strokes he's had over the years.
Nate Dogg signed to Death Row Records in 1993 after making his debut on "The Chronic." His first hit single, "Regulate," featuring Warren G, came a year later. Nate Dogg was a frequent voice on Tupac records, and collaborated with many other artists during his career.
He died on March 15 in Long Beach, California.
Read More

| Yahoo! News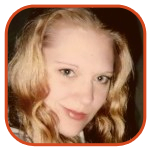 Posted by K.C. Morgan Categories: Awards, Performances, Videos, Covers,
In one of the more beautiful moments from this year's award season, on Sunday night Celine Dion appeared on the 83rd Academy Award stage with no introduction to sing "Smile" for the In Memoriam segment, a number so heart-wrenchingly toughing it was guaranteed to bring a tear to the eye. The losses for the year of 2010 include funnyman Leslie Neilson, actor Tony Curtis, actress Patricia Neal, actress Anne Francis, actor Denis Hopper and writer/director Blake Edwards. Watch the entire thing in the video above.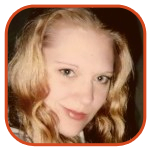 Posted by K.C. Morgan Categories: Artist News, Upcoming Releases, Hip-Hop & Rap,
Tupac Shakur continues to remain a strong, mysterious musical force, and fans continue to feel the void he left behind ... but perhaps, some of their unanswered questions can still be addressed.
Journalist Kevin Powell has recently inked a deal to bring Tupac Shakur: The Authorized Biography to book stores, giving fans an inside look at the events that shaped, and ended, the rapper's life.
His mother, Afeni Shakur, said the book is being written with her "full blessings."
Tupac's death will also be the center of a big-screen biopic from director Antoine Fuqua (Training Day), which will focus on the events of his last day of life.
A documentary featuring the rapper's time in jail, titled Uncut: The Lost Prison Tapes is scheduled for release January 26.
Read More

| Perez Hilton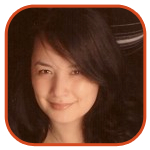 Posted by Veronica Santiago Categories: Artist News, Hip-Hop & Rap, Pop,
Rich Cronin, lead singer for the musical group LFO, passed away this week after a long health battle. He was 36 years old.
Rich, who penned the trio's breakout hit "Summer Girls," was diagnosed with leukemia in 2005. Despite a number of setbacks—including chemotherapy, a stem cell transplant, a stroke and a return of the disease—Cronin was able to perform again with his former band members last summer.
"He was so happy," Brad Fischetti told EW about Rich's return to the stage. Although the group had hoped to hit the road again later this year, Cronin found himself back in the hospital.
"We really became soulmates," Brad recalled about their last tour together. "Devin [Lima] and I both realized how much we loved him, despite the differences we had in the past. In New York City at the Highline Ballroom, he thanked the crowd at the end of the show. I'll always have that voice in my mind, because it was such a sincere thank you. Really, that's the memory that's sticking out in my brain."
Read More

| CNN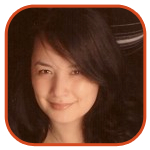 Posted by Veronica Santiago Categories: Gossip, Rock,
A former member of the Electric Light Orchestra was killed Friday afternoon in southern England.
Mike Edwards, a cellist with ELO between 1972-1975, was driving in Devon when a giant bale of hay struck his van. The bale, which may have fallen from a nearby tractor, rolled down a hillside onto the road below.
After being hit by the 1300-pound object, Edwards may have swerved into another vehicle. The 62-year-old musician died at the scene.
According to the Daily Mirror, Mike chose to leave ELO—the group behind hits like "Don't Bring Me Down" and "Mr. Blue Sky"—in order to become a Buddhist.
Read More

| MSNBC
© Gear Live Media, LLC. 2007 – User-posted content, unless source is quoted, is licensed under a Creative Commons Public Domain License. Gear Live graphics, logos, designs, page headers, button icons, videos, articles, blogs, forums, scripts and other service names are the trademarks of Gear Live Inc.