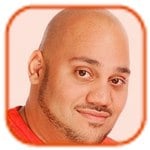 Posted by Andru Edwards Categories: Gossip, Pop, Rock,
Lana Del Rey is inspired by Courtney Love.
The "Summertime Sadness" hitmaker has always looked up to the Hole frontwoman and rock 'n' roll legend, so feels proud to count her among her friends these days:
"Courtney Love's a big inspiration. I like her, I talk to her a lot. I just went her show ... when she was playing in London. I like people who are similar to her, like Joni Mitchell types or Stevie Nicks, who are both strong female characters."
The 27-year-old star was strongly influenced by jazz legends Nina Simone and Billie Holliday on her second album Ultraviolence, and hopes she has done their musical legacy justice. Speaking on France Inter radio station's Laura Leishman Project show, she said, "It has a Pacific coast feel to me, I think it's guitar driven, there are references to Nina Simone. That's why I ended the track listing with a cover of 'The Other Woman.' I am inspired by early jazz culture. It's a West coast jazz fusion with a little bit of East coast fever."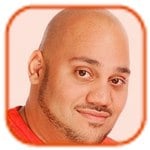 Posted by Andru Edwards Categories: Artist News, Gossip, Alternative, Rock,
Courtney Love is preventing Nirvana's music being used for a "jukebox musical."
The "Doll Parts" singer - widow of grunge band's late songwriter Kurt Cobain, and shareholder in the rights to the band's back catalogue - sees herself as the only person stopping the group's songs being used in commercials, or for a musical stage production like Green Day's "American Idiot" or Queen's "We Will Rock You."
"Somebody has to guard the gates of this thing. Because you know what would happen? The second I sell [the rights], it becomes a jukebox musical, makes a billion dollars, and you've got jazz hands on Broadway. Or [Kurt will] be in Gatorade commercials. I will never sell the f***ing stakes I have in it, because no one else will bother protecting him," she said.
Courtney, 48, also thinks some of the people who try to start relationships with her are only really after the rights to the Nirvana catalogue: "I haven't slept with a musician in ages. I go for the safe business guys, and then they see [the Nirvana publishing rights] and they go, 'Boing! You should sell that s**t!'"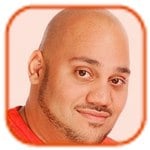 Posted by Andru Edwards Categories: Upcoming Releases, Rock,
Brett Morgan's film about Kurt Cobain will be an "embodiment of his character."
The director has been making a feature based on the late Nirvana frontman's life with his widow, Courtney Love, for the past five years and hopes it will capture all the different parts of the singer's personality. "It'll be an embodiment of his character. If you think about Kurt, he's a contradiction. He could be sincere and sentimental, and also ironic and sarcastic. He was sweet and sour. He was incredibly funny too. The film has to reflect his spirit. The thing about him people might not know too is that he was an incredible visual artist and left behind a treasure chest of comic books, paintings, Super8 films, all sorts," he told NME Magazine.
Brett also aims to be "ambitious" with his film style and is taking inspiration from Pink Floyd's 1982 film The Wall, which saw the band's album of the same name play over a cartoon depicting the songs and showing the construction and eventual demolition of a huge dividing wall.
Click to continue reading Kurt Cobain Biopic Will "Embody" the Late Musician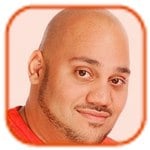 Posted by Andru Edwards Categories: Gossip, Rumors, Upcoming Releases, Videos, Rock,
A documentary about Kurt Cobain is being made.
The late Nirvana star's wife, Courtney Love, has approached filmmaker Brett Morgan about the project, which has reportedly been in the works since 2007. Brett told The New York Post, "Courtney is the one that brought me into this. We've been trying to find the right time to put this film together and the time is now."
Brett - who directed a recent film about The Rolling Stones, Crossfire Hurricane - also explained how the movie will not be a straight documentary about the singer and guitarist, who committed suicide in 1994, but made in an "autobiographical" way. "Kurt was not only an amazing songwriter and musician, he was an incredible artist and filmmaker. So we are going to do the movie sort of like a third-person autobiography - as if Kurt was around and making a film about his life," he added.
Click to continue reading Kurt Cobain Documentary in the Works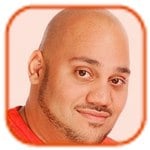 Posted by Andru Edwards Categories: Gossip, Rumors, Rock,
Courtney Love is planning a film about Kurt Cobain's life.
The Hole rocker is working on either a musical or a movie about the lives of her and her late Nirvana singer husband, who committed suicide in 1994.
"[Courtney Love and I] are currently working on a possible motion picture or Broadway musical based on the Nirvana catalogue, based on her life and Kurt Cobain's. She's an accomplished actress," said Sam Lutfi, who claims to be her co-manager.
Sam made his claims in a Los Angeles court, where he is suing former client Britney Spears' parents for libel and breach of contract. A source close to 48-year-old Courtney confirmed the movie plans, telling the New York Daily News, "She's been talking about doing a movie or play about her life with Kurt for a long time. It's been her dream to get her side of the story out."
Click to continue reading Courtney Love Planning Kurt Cobain Film?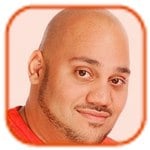 Posted by Andru Edwards Categories: Collaborations, Leaks, Alternative, Rock,
A duet between Kurt Cobain and Courtney Love has surfaced online. The late Nirvana singer and his wife can be heard singing together on the track, "Stinking of You," which was never released, but appears in a new documentary film about Patty Schemel, former drummer with Courtney's band Hole.
In the video clip, Courtney can be seen playing an acoustic guitar while she and Kurt sing. The couple's daughter, Frances Bean, looks on. The documentary in which the song appears is called, Hit So Hard: The Life And Near Death Story Of Patty Schemel, and tells the story of the drummer and her self-destructive streak, as well as the Seattle music scene which spawned grunge in the early 90s.
Last week former Hole guitarist Eric Erlandson claimed Kurt had recorded enough material for a solo album before he committed suicide in 1994: "He was headed in a direction that was really cool. He was going towards, a solo album but working with different people. I was really excited about some of the stuff he was working on. I got to see him play it in front of me. That's why I was really sad when he died. He was cut short. Who knows where this music would have gone?"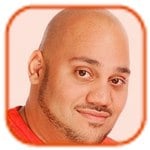 Posted by Andru Edwards Categories: Artist News, Alternative, Covers, Rock,
Courtney Love has accused The Muppets of "raping" the memory of Kurt Cobain.
The Hole singer feels the puppet group was disrespectful to her former husband - who committed suicide in 1994 - with their cover of his song "Smells Like Teen Spirit" in their recent comedy film.
She told website TMZ she thought the version of the Nirvana track, performed in the style of a barbershop quartet, was "raping" Kurt's legacy.
Click to continue reading Courtney Love Blasts The Muppets' Nirvana Cover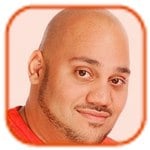 Posted by Andru Edwards Categories: Gossip, Performances, Alternative, Rock,
Courtney Love stormed off stage in Brazil after a fan showed her a picture of Kurt Cobain.
The Hole singer stopped her band's set and threatened to "beat the f**k" out of the offending crowd member for holding up the picture of her husband - lead singer of Nirvana, who killed himself in 1994 - as she played at the SWU festival in Sao Paulo this weekend. Upon seeing the picture, Courtney yelled, "I don't need to see a picture of Kurt, a******, and I'm going to have you f***ing removed if you keep holding that up."
Referring to her daughter with Kurt, Frances Bean, 19, she added, "I'm not Kurt, I have to live with his s**t and his ghost and his kid every day and throwing that up is stupid and rude and I'm going to beat the f**k out of you if you do it again. You weren't f***ing married to him, I f***ing was."
Click to continue reading Courtney Love Offended By Kurt Picture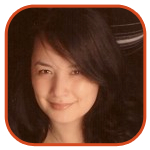 Posted by Veronica Santiago Categories: Artist News, Concerts / Tours, Gossip, Release Dates, Upcoming Releases, Country, Pop, Rock,
-Hole's new album, Nobody's Daughter, will finally come out on April 27 after five years in production. Maybe this will keep Courtney Love out of Frances Bean's trust fund?
-American Idol's Ace Young and Diana DeGarmo are both expected to go nude during their stint in Hair. Their Broadway run begins March 9.
-Doug Fieger, lead singer of The Knack, died over the weekend after a long battle with cancer. The group's most famous tune, "My Sharona," was one of George W. Bush's iPod songs.
-Kenny Rogers will celebrate half a century in the music business with a televised special. Kenny Rogers - The First 50 Years will be taped April 10 at the MGM Grand At Foxwoods in Connecticut. A broadcast date has not yet been announced.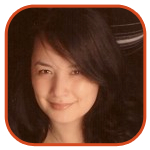 Posted by Veronica Santiago Categories: Collaborations, Concerts / Tours, Performances, Upcoming Releases, Alternative, Country, Rock,
-It's no secret that Stephen King is a music lover, so why not help Shooter Jennings with his upcoming concept album?
-Destiny's Child singer Michelle Williams will soon be following Ashlee Simpson-Wentz's shoes. She'll start playing Roxie Hart in Chicago next month.
-Speaking of Broadway, that's where Green Day's musical is headed. American Idiot will kick off on April 20.
-It's time to unpack your flannel. Chris Cornell has confirmed that Soundgarden will be reuniting. The band split in 1997.
-And while we're on the grunge page, let's talk about Courtney Love. The singer will be touring with her band Hole next month in Europe.
© Gear Live Media, LLC. 2007 – User-posted content, unless source is quoted, is licensed under a Creative Commons Public Domain License. Gear Live graphics, logos, designs, page headers, button icons, videos, articles, blogs, forums, scripts and other service names are the trademarks of Gear Live Inc.