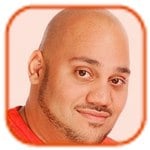 Posted by Andru Edwards Categories: Concerts / Tours, Performances, Pop, R&B / Soul,
For inspiration, Ellie Goulding looks to her pal Bruno Mars.
The "Starry Eyed" hitmaker has toured the US supporting the singer and says his live show has made her "up her game" and improve her own stage set to be more suitable for a bigger audience: "Bruno's show is phenomenal. It's the most incredible live show I've seen - that and Bjork, and it made me want to up my game. I read an article the other day that said I'd become Americanized, that I'd come from this shy English rose girl playing a guitar to being this big pop star... But you do adapt a bit to those bigger crowds and playing arenas. You can't just go out there and just say, 'Hiii.' You really do have to go out there and command."
Click to continue reading Bruno Mars Inspires Ellie Goulding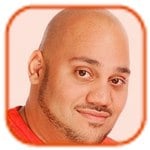 Posted by Andru Edwards Categories: Awards, Performances, Pop, R&B / Soul,
Bruno Mars has been confirmed to perform at the MTV Europe Music Awards next month.
The "Gorilla" singer - who is nominated for three awards including Best Male and Best Song - is the latest star announced to take the stage at the music ceremony, which hits the Ziggo Dome in Amsterdam next November 10. It's been two years since Bruno last performed on the EMA stage in Belfast, Ireland, where he took also took home two awards.
"We had a blast the last time, and I can't wait to do it again on the 10th!" the 28-year-old singer said.
Other stars set to appear at the MTV EMAs include Miley Cyrus, Katy Perry and Kings of Leon.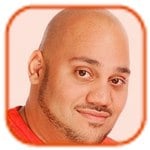 Posted by Andru Edwards Categories: Artist News, Performances, Rumors, Pop, R&B / Soul,
Bruno Mars is set to perform at the half time show of the 2014 Super Bowl.
The "Treasure" singer will be the musical act at the NFL Super Bowl XVLIII, held at the MetLife Stadium in East Rutherford, New Jersey on February 2 next year. A source told the Los Angeles Times that the 27-year-old star, who recently wrapped his Moonshine Jungle tour, has already been asked to perform during one of the biggest TV events in America, watched by an estimated 114 million every year. An official announcement is expected to be made in New York's Times Square as early as tomorrow.
This will mark the first time Bruno has appeared at the Super Bowl and it was originally thought that New Jersey natives Bon Jovi would be asked to perform. Super Bowl performances usually feature a number of special guests but it is not yet known who will join Bruno on stage.
Beyonce Knowles performed at this year's event in New Orleans and was joined on stage by her former Destiny's Child band members, Kelly Rowland and Michelle Williams.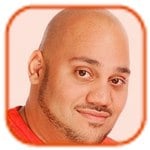 Posted by Andru Edwards Categories: Artist News, Gossip, Pop, R&B / Soul,
Bruno Mars seeks advice from Lionel Richie.
The "Grenade" hitmaker is a big fan of the 63-year-old singer and after going to see one of his live shows, he asked the "Hello" star for tips on career longevity. "The new generation are discovering that guys like me can do melodies. Bruno Mars is a killer for melodies and lyrics, and he came to my show. He asked me afterwards: 'Can you tell me how you do it?' and I said, 'Don't worry, you're doing just fine.' These new guys are hungry for longevity. Daft Punk's album shares some of that R&B sound, and they know it's all about writing great songs," Richie said.
Lionel admitted he never expected his songs to stay relevant and was worried about becoming a "laughing stock" with some of his material in the 1970s and 80s: "The words of 'Three Times A Lady' apply in 2013 just as they did in 1978, but at the time disco was happening and I was worried about being a laughing stock."
Click to continue reading Lionel Richie Advises Bruno Mars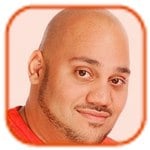 Posted by Andru Edwards Categories: Artist News, Upcoming Releases, Pop, R&B / Soul,
Bruno Mars is "nervous" about his next single. The star has had great success with his last single, "Locked Out Of Heaven," but is unsure as to how his next, "When I Was Your Man," will be received.
"Soon you guys will hear a song I wrote called When I Was Your Man. I've never been this nervous. Can't explain it," he wrote on Twitter.
Another new track on his second album, Unorthodox Jukebox, was inspired by Bruno's visit to a French strip club, after they played another of his hits, and he didn't find it appropriate. Speaking about the track, "Money Make Her Smile," Bruno recalled, "That's the wild card. We actually wrote that to be a strip-club anthem. After a concert in Paris, we went to a strip club; the promoter got on the mic and said, 'We have a special guest, Bruno Mars!' - and then they played 'Just the Way You Are.' That's the worst song to hear in that environment, so I resolved to write a good one."
Unorthodox Jukebox will be released on December 11.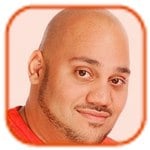 Posted by Andru Edwards Categories: Artist News, Collaborations, Country, Covers, Pop,
Kelly Clarkson wants to work with Bruno Mars. The American Idol winner is a huge fan of the "Grenade" hitmaker and would love to work with him on a version of "Somethin' Stupid," a track covered by Frank and Nancy Sinatra in 1967 and by Nicole Kidman and Robbie Williams in 2001.
"I want to recut 'Somethin' Stupid' with Bruno Mars or [country singer] Blake Shelton," she said.
Click to continue reading Kelly Clarkson Wants to Sing with Bruno Mars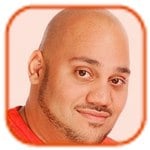 Posted by Andru Edwards Categories: Artist News, Upcoming Releases, Hip-Hop & Rap, Pop, R&B / Soul, Rock,
Bruno Mars had "creative freedom" on Unorthodox Jukebox. The "Locked out of Heaven" singer is preparing the release of his second album, and enjoyed skipping between different genres on each track of the album.
"This is me going into the studio and recording and writing whatever I want. This album represents my freedom. I listen to a lot of music and I want to have the freedom and luxury to walk into a studio and say, 'Today I want to do a hip-hop, R&B, soul or rock record,'" he told Billboard.
The 26-year-old singer said his desire to keep changing his sound between songs wasn't popular with record executives at the beginning of his career, when he was dropped by the Universal Motown label: "I've had big record label presidents look me in the face and say, 'Your music sucks, you don't know who you are, your music is all over the place, and we don't know how to market this stuff. Pick a lane and come back to us. That was disgusting to me, because I'm not trying to be a circus act."
Click to continue reading Bruno Mars' Creative Freedom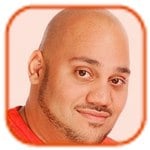 Posted by Andru Edwards Categories: Awards, Music Videos, Performances, Hip-Hop & Rap, Pop, R&B / Soul,
Kanye West leads nominations at the BET Awards with seven.
The "Stronger" rapper's Watch the Throne project with Jay-Z dominated nominations, earning nods in the Best Group, Collaboration, and Viewer's Choice categories, while its videos to "N****s in Paris" and "Otis" both got nods for Video of the Year.
Following Kanye is Jay-Z's wife, Beyonce Knowles, who is up for six trophies including Best Female R&B Artist, Best Collaboration for "Party" with J. Cole and two Video of the Year nods for her songs "Countdown" and "Love on Top" from her 4 album.
Rapper Big Sean was excited to learn he is up for three awards, including Best Male Hip Hop Artist. He told "It's perfect. My grandma gonna be watching, my mom, my family, the whole city. It's just tight that I can represent those people, everybody who had that dream, everybody who used to ride to school listening to their idols, now I'm with them. It's just tight that I can show people that it's possible," he told MTV.
Click to continue reading Kanye West Leads BET Awards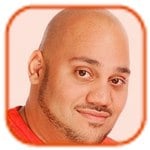 Posted by Andru Edwards Categories: Artist News, Pop, R&B / Soul, Soundtracks,
Bruno Mars feels his new song "Let It Rain" fits in with the new Twilight Saga movie perfectly.
The singer recorded the track for the penultimate installment of the vampire movie, Breaking Dawn: Part 1, and says the song pays tribute to the romance between lead characters Edward Cullen and Bella Swan.
"When I saw the scenes I was already working on a dark love song. In every relationship you don't want to lose your friend. That's the hardest part. I didn't want to write it like 'I'm gonna sink my teeth into you.' It was just honest, pure emotion."
As well as being pleased with the song, Bruno was also impressed with the movie as he experienced a variety of emotions: "I watched some parts that made me laugh. I watched some parts that made me bawl into tears and just cry and cry. I thought it was shot beautifully. They did some really cool stuff. The cinematography was great. And the storyline."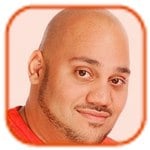 Posted by Andru Edwards Categories: Artist News, Collaborations, Gossip, Rumors, Hip-Hop & Rap,
Bruno Mars has joked his collaboration with Eminem came about after he beat him in a rap battle. The "Grenade" hitmaker teamed up with the rapper and Royce da 5'9" - who, as a duo, go by the name Bad Meets Evil - on the track "Lighters," and claims the track came after he challenged the Detroit musician's lyrical ability.
Speaking about "Lighters," he quipped to MTV, "It was a freestyle battle. I said, 'Yo, Em, if I beat you, you're gonna have to do a song with me!' I shut him down right then and there."
Along with working with the "Lose Yourself" singer, Bruno is also excited about his next solo track, which he has recently recorded and is "extremely proud of."
"I'm definitely thinking about what's next. I've got a song that I just wrote that I'm extremely proud of and I worked really hard on, and it's gonna come out soon. But this is just the very beginning and there's a lot more to come."
© Gear Live Media, LLC. 2007 – User-posted content, unless source is quoted, is licensed under a Creative Commons Public Domain License. Gear Live graphics, logos, designs, page headers, button icons, videos, articles, blogs, forums, scripts and other service names are the trademarks of Gear Live Inc.