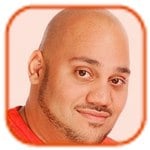 Posted by Andru Edwards Categories: Music Videos, Performances, Pop,
Britney Spears thinks it's her job to look more like a "sex kitten" than she really is.
The 31-year-old star's video for her new single "Work B***h" shows her flaunting her figure in sexy outfits while she whips her dancers and she claims this is a different role to what she plays at home where she is mother to sons eight-year-old Sean and seven-year-old Jayden - who she has with ex-husband Kevin Federline.
"I think it goes with what I do. It's my job to portray more of a sex kitten than what I really am at home with my kids," she said when quizzed on her sex appeal.
The pop star finds her stage persona therapeutic as it nothing like her real life and her performances give her the opportunity to portray a "different character." She explained, "As artists I think people who are really shy - I'm really shy in person - so when I get on stage, it's really good for me to become this different character because it's like therapy for me."
Click to continue reading Britney Spears Thinks That It's Her Job to Look Sexy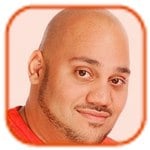 Posted by Andru Edwards Categories: Concerts / Tours, Gossip, Leaks, Performances, Rumors, Pop,
Britney Spears' team have been briefed to cover up her plans to lip-sync during her Las Vegas concert residency.
The "Toxic" hitmakers' managers have created a "cheat sheet" of answers to be given to curious media and fans about her two-year Britney: Piece of Me shows in the US gambling capital, and the document has now been obtained by the New York Daily News newspaper's Confidenti@l section. According to Confidenti@l, the paper features stock answers like, "Yes! She will be singing live!," "Certainly she will be singing live!," "Yes, all vocals will be live!" and "No lip-syncing will happen at the show."
However, the "special notes" section of the sheet indicates otherwise, and contains a note reading, "All vocals will be pre-recorded." It adds that the "live" band "will be pre-recorded also." The document warns staff at Planet Hollywood to "try and stay in the margins of the provided answers and refrain from elaborating replies."
The pop princess will kick off her residency on December 27 and is reportedly being paid $15 million a year.
Click to continue reading Britney Spears' Team Briefed to Deny Lip-Synching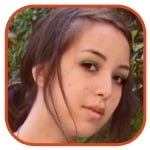 Posted by Robin Paulson Categories: Gossip, Music Videos, Pop,
As fans all over go gaga over Britney Spears' latest music video for "Work B***c," it has forced the pop star herself to question her hypersexual image.
In a recent interview with a Boston radio show, the mother of two commented on her experience in the editing room for the making of the music video: "Oh my god, we showed way more skin and did way more stuff for the video then what is actually there. Like, I cut out half the video because I am a mother and because, you know, I have children, and it's just hard to play sexy mom while you're being a pop star as well."
Click to continue reading Britney Spears Thought Her New Video Was Too Racy
Read More

| Jezebel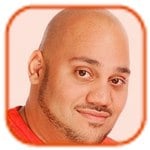 Posted by Andru Edwards Categories: Gossip, Music Videos, Pop, New Releases,
Britney Spears' "Work Bitch" video has been banned in the UK.
The song not only sees the star say the word "bitch" 19 times, but also displays it written in neon, as well as numerous racy scenes featuring dancers being whipped and in bondage gear, making it unsuitable for broadcast by British TV stations before 10pm. While channels have called for a "clean" edit of the video to show in the day, so far Britney's people haven't decided if they will provide one.
"While the video has gone down a storm online, it's a bit too much to play on TV. Music stations like The Box and MTV have their hands tied," a source said.
Not all the tracks on Britney's forthcoming eighth album will be so racy, as she has also co-written an "emotional" ballad called "Perfume" with Sia - who has been behind hits for Rihanna, David Guetta and Flo Rida - about her life. "'Perfume' is a really personal track and very emotional. This is the first album Britney has completely co-written. It's all about her feelings and experiences and she's very proud of it," the source added.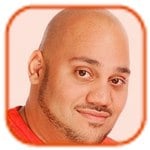 Posted by Andru Edwards Categories: Artist News, Music Videos, Upcoming Releases, Pop,
Britney Spears has teased her "dirty" and "flirty" new music video on Twitter. The singer shared a sexy snapshot from the her first day of the video shoot for comeback single "Work Bitch," which shows her flaunting her abs in a gold bustier and elbow-high leather gloves.

"Hot day on set... 😉 A little dirty, little flirty, danced my ASS off. Stoked for tomorrow!" she wrote on Twitter before adding, "#WerkBitch." The blonde bombshell dropped further hints about the highly-anticipated video the next day, revealing it was being shot in the middle of the desert. "Gonna get my tan on in the desert in between shots on the #WorkBitch set today. It's HOT out here people!!!! #desert #heatwave" she posted.
Click to continue reading Britney Spears Offers Teaser Photo of New Music Video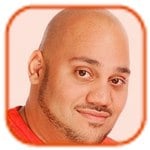 Posted by Andru Edwards Categories: Awards, Gossip, Performances, Pop,
Miley Cyrus claims she made history like Madonna and Britney Spears with her performance at the MTV Video Music Awards. The "We Can't Stop" singer made a provocative appearance at the event in New York City last month wearing a skin coloured latex bikini and "twerking" up to Robin Thicke while sticking her tongue out and posing suggestively with a foam hand, but despite provoking outrage she claims the performance will go down as a pivotal moment in the event's history.
"I don't pay attention to the negative because I have seen this play out. How many times have we seen this play out in pop music? You know now ... you know what's happened. Madonna's done it, Britney's done it. Every VMA performance, anyone that performs ... That's what you are looking for. You want to make history. Me and Robin, the whole time, said, 'You know you are about to make history right now?'" she said in an interview with MTV.
Click to continue reading Miley Cyrus Says Her MTV Twerk Was Iconic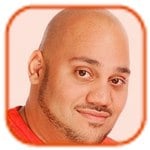 Posted by Andru Edwards Categories: Artist News, Collaborations, Gossip, Rumors, Upcoming Releases, Pop,
Britney Spears has hired a vocal coach ahead of her "top secret" announcement.
The "Ooh La La" singer has been teasing fans by adding a countdown to her website for a mysterious revelation that will be shared in 15 days time, but just two weeks before she announces her news, the blonde beauty has been having regular sessions with her voice instructor and working with a choreographer.
"Britney has been using a vocal coach and going to regular sessions and has also been working hard with her choreographer in preparation for what's coming up! With album eight on its way and a rumored Las Vegas residency in the pipeline, eagle-eyed fans have spotted that all of Britney's social networks have adopted a blacked-out theme... the mystery continues!" Britney's publicists said.
Meanwhile, Charli XCX - who co-wrote and featured on Icona Pop's number one hit "I Love It" earlier this year - previously said she has written a song for Britney's new album. "I've been doing some writing for the Britney record. I was freaking out. I didn't even want to go to the session I was so excited. I was so worried I would f**k it up. I was doing some stuff for that yesterday actually. Who knows how it will go. We've written one song and it's a great track and if she likes it then amazing. It was just an honour to be asked," she said previously.
Click to continue reading Britney Spears Hires Vocal Coach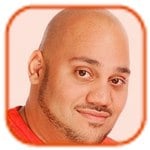 Posted by Andru Edwards Categories: Artist News, Collaborations, Upcoming Releases, Pop,
Britney Spears is to release her new album this year. The "Gimme More" hitmaker says her eighth studio album will debut before the end of 2013 and has revealed she's taken a leap in a different direction with her sound and believes her fans will be "surprised" by the new material.
"It's definitely in the beginning stations right now. I want to take this album and have a new approach with it, make it different from anything I've ever done," she told Ryan Seacrest on his radio show. When asked if fans can expect new music in 2013, she replied, "By the end of the year, yeah."
The 31-year-old singer has confirmed will.i.am will be featuring on her upcoming record and has teased that British producer William Orbit will be working with her next week to produce some songs: "will has some really interesting tracks. There's a lot of guitar. I think people will be surprised. I think William Orbit is coming into town for me to work with next week. I've never worked with him before so I'm so excited."
Britney premiered her new single "Ooh La La" today, which she has recorded for upcoming animated movie The Smurfs 2.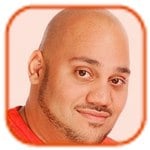 Posted by Andru Edwards Categories: Artist News, Collaborations, Gossip, Upcoming Releases, Pop,
Britney Spears has begun work on hew eighth studio album.
The "Gimme More" hitmaker is teaming up with writer Elijah Blake - who has previously worked with stars including Rihanna and Usher - for the follow up to 2011's Femme Fatale and the songwriter thinks fans will be "surprised" by the tracks.
"I think her fans will be surprised by it. I would say it's definitely the 'unexpected' Britney in so many ways, in that she's playing with new textures and stomping on new grounds and genres," Elijah said. "I've definitely had the pleasure of starting on something I think is going to be big with her," he also wrote on Twitter.
No further information about the record has been released, but Britney, 31, was previously spotted in a recording studio with Rodney "Darkchild" Jerkins. Blackout producer Danja has also previously confirmed he would work with her again.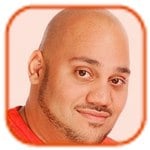 Posted by Andru Edwards Categories: Artist News, Concerts / Tours, Pop,
Britney Spears was the top earning woman in music this year.
The X Factor judge - who neither released a new album or went on tour in 2012 - raked in an estimated $58 million in just 12 months, according to Forbes magazine.
Most of the 30-year-old popstar's profits - which are just slightly less than the $64 million she earned in 2010 - came from her comeback Femme Fatale tour that grossed $68.7 million worldwide, followed by her Femme Fatale album, in addition to her popular fragrance line with Elizabeth Arden and her endorsement deals.
Music attorney Lori Landew, who helped Britney negotiate her first record deal as a teenager, attempted to explain her huge success despite a few rough years, saying, "Britney has an electricity that connects with audiences on screen and off, and it is that intangible quality that always seems to leave her fans, old and new, breathless."
Click to continue reading Britney Spears Is the Highest Paid Woman in Music
© Gear Live Media, LLC. 2007 – User-posted content, unless source is quoted, is licensed under a Creative Commons Public Domain License. Gear Live graphics, logos, designs, page headers, button icons, videos, articles, blogs, forums, scripts and other service names are the trademarks of Gear Live Inc.