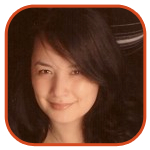 Posted by Veronica Santiago Categories: Performances, R&B / Soul,
UPDATE: The clip has now been proven to be a hoax.
Some things aren't meant to be heard.
According to the Howard Stern program, the recording above was from Beyonce's performance on the Today show. Fans at that November outdoor concert were treated to a much different version—the prerecorded track she supposedly sang over.
After listening to the audio above, check out the "live" version after the jump.
Click to continue reading Off-Key Beyonce Heard in Today Show Performance
Read More

| TMZ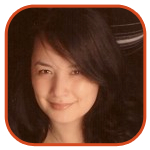 Posted by Veronica Santiago Categories: Concerts / Tours, Videos, Dance, R&B / Soul,
During yesterday's kickoff concert in in Edmonton, Alberta, Beyoncé (a.k.a. Sasha Fierce) paid tribute to her host country by honoring two famous Canadian artists.
While closing "If I Were a Boy," Sasha Fierce segued into the gritty version of Alanis Morissette's "You Oughta Know." (In the video above, you can see how she skillfully avoided saying the "F" word.)
Later in the show, the newlywed donned a wedding gown and sang Sarah McLachlan's "Angel." (You can view that clip after the jump.)
Here's hoping she rocks out to Heart's "Barracuda" when she crosses the border and stops in Seattle.
Click to continue reading Beyonce Covers Alanis Morissette
Read More

| Rolling Stone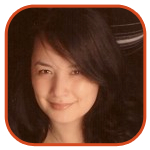 Posted by Veronica Santiago Categories: Videos, Dance,
At this point, we've seen just about everyone and their grandmother attempt Beyonce's "Single Ladies"—but what would it look like if our Commander in Chief tried it?
In this clip, see "Barack Obama" put his own little spin to the dance hit.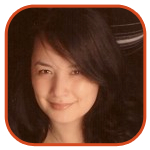 Posted by Veronica Santiago Categories: Classical, Country, Pop, R&B / Soul, Rock,
This Sunday's kickoff to Inauguration Week will look like a night at the Grammys. The January 18 ceremony - titled "We Are One: The Obama Inaugural Celebration at the Lincoln Memorial" - boasts a lineup that most people would have to pay big bucks for. But for this one time, it will be free to everyone.
The event is just one of many being held next week for Barack Obama's January 20 inauguration. The incoming president will be honored at a number of ceremonies over several days.
Click to continue reading Musical Lineup for Obama Ceremony Announced
Read More

| Rolling Stone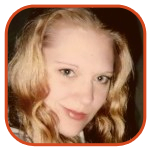 Posted by K.C. Morgan Categories: Music Videos, Rumors, Videos, Dance, Pop, R&B / Soul,
Above, you can view the video for Beyonce's "Smash Into You," one of the tracks on her latest album I Am…Sasha Fierce.
Below, you can hear the song "Smack Into You" as performed by singer/songwriter Jon McLaughlin. He apparently performed the song - more than once - on one of his live tours. Now, the ditty is on a Beyonce album and rumor has it that the track is stolen.
Surely, Sasha Fierce will soon shed some light on all this.
Read More

| Perez Hilton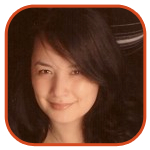 Posted by Veronica Santiago Categories: The Charts, Country,
Has the Britney Spears hype already died down?
Just one week after debuting at #1, the pop princess has already been dethroned. Unfortunately, Circus wasn't topped by a new entry. Spears was actually surpassed by Taylor Swift.
Fearless, which has been out since November 11, jumped 23% over the last seven days. Swift sold 249,000 units besting Spears by 49,000. (Circus fell 60% from last week's 505,000 achievement.) Beyonce's release came in third during this round.
You can see the remaining Top Ten charters after the jump.
Click to continue reading Taylor Swift Comes Back to Beat Britney
Read More

| Variety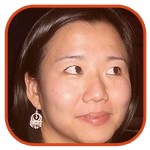 Posted by Kellsee Chu Categories: Site Features,
Which albums, songs or shows had you raving in 2008? Find out what our Kellsee Chu chose as this year's best:
Best Albums
1. Bon Iver - For Emma, Forever Ago: Bon Iver is Justin Vernon who recorded this album out in the remote Wisconsin cabin where he lived for 3 months. The result is this gorgeous album filled with songs about lost and love. If being isolated in a cabin in Wisconsin can produce music like this, I'm all for him going back there permanently. Bonus points to Vernon for his beautiful cover of Okkervil River's "Blue Tulip."
2. Ra Ra Riot - The Rhumb Line: Their drummer John Pike died last year in a drowning accident, but this band decided to go on and it was the right decision. It's an album full of catchy tunes. "Can You Tell" and "Dying is Fine" are excellent.
Click to continue reading The Best Music of 2008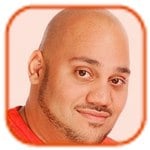 Posted by Andru Edwards Categories: Pop, R&B / Soul, Soundtracks, Amazon MP3 Store, iTunes, New Releases,
This weeks releases are highlighted by three spotlight albums, the first of which is Circus, which is supposed to be Britney Spears' comeback album (same thing they said about last year's Blackout.) We've also got Akon back with his new one, Freedom, which features the track Right Now (Na Na Na) that you've been hearing all over the radio over the past couple of weeks. Last, the soundtrack to the latest Beyonce flick, Cadillac Records, is in stores as well. After listening, we think this one is worth checking out, as it has a really good vibe. Here are the links to check out any of the aforementioned albums:
iTunes: Britney Spears Circus, Akon Freedom, Cadillac Records
Amazon: Britney Spears Circus (MP3), Akon Freedom (MP3), Cadillac Records Soundtrack (MP3)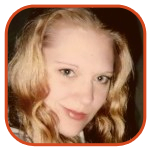 Posted by K.C. Morgan Categories: Upcoming Releases, Pop, R&B / Soul,
"I have someone else that takes over when it's time for me to work and when I'm on stage, this alter ego that I've created that kind of protects me and who I really am," explained Beyonce Knowles, singing superstar and movie maven.
Who is this alter ego, this doppelganger who looks like Beyonce but acts provocative? From now on, you can just call Mrs. Jay-Z Sasha Fierce. Her new album "I Am…Sasha Fierce" debuts November 18 and the ad campaign has already begun among a blitz of public relations ops and even a weird MySpace page.
"Sasha Fierce is the fun, more sensual, more aggressive, more outspoken side and more glamorous side that comes out when I'm working and when I'm on the stage," Knowles explained…or should I just call her Sasha? View the Sasha Fierce MySpace page for your opportunity to win a personal message and gift bag worth $500.
Is all this just about her new album…or is Beyonce really undergoing a name change?
Read More

|
Yahoo News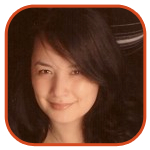 Posted by Veronica Santiago Categories: Music Videos, Pop, R&B / Soul,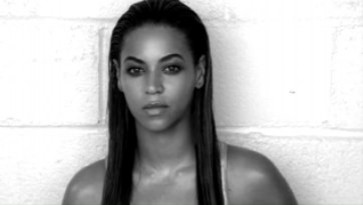 While it's customary for artists to debut one single at a time, Beyonce Knowles recently previewed two tracks from I Am…, her third solo album.
In a message posted on her website, the 26-year-old revealed that it took longer to create this "baby" than anything else she's done in over 10 years. Then again, she did record over 70 songs for it.
"I have worked on this album for close to one year. I have taken the time so I can create my sound. Something that says who I am at this stage in my life. I have poured my heart and soul into it. It is my baby. It is the most time I have spent on any project since my first records as a member of Destiny's Child when I was 15 years old. I have recorded over 70 songs and have created a sound that reveals all of me. I am in a different place right now and I wanted people to see the many sides of me. The music is upbeat for the dance, fun side and it is reflective, passionate and serious for the personal side. I have taken risks here. I am not afraid and my music will explain it all. There is no label or tag on my sound. It's me and I am so excited to share it with the world on November 18."
Click to continue reading Check Out Beyonce's Two New Music Videos
Read More

|
E! Online
© Gear Live Media, LLC. 2007 – User-posted content, unless source is quoted, is licensed under a Creative Commons Public Domain License. Gear Live graphics, logos, designs, page headers, button icons, videos, articles, blogs, forums, scripts and other service names are the trademarks of Gear Live Inc.