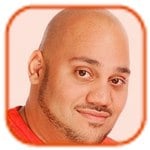 Posted by Andru Edwards Categories: Artist News, Concerts / Tours, The Charts, Alternative, Country, Hip-Hop & Rap, Pop, R&B / Soul, Rock,
Madonna has topped Forbes' list of highest-paid musicians.
The 55-year-old singer is still the queen of pop according to the magazine, earning $125 million from June 2012 to May 2013 thanks to her sell-out MDMA Tour, miles ahead of her nearest rival Lady Gaga, who raked in $80 million. Rockers Bon Jovi and country singer Toby Keith were next, with Coldplay coming in fifth place.
Despite lackluster sales of her latest album, Madonna made her fortune from fans paying $100 a ticket to see her tour - which grossed $305 million - as well as from merchandise sales, a clothing line, fragrance and investments in companies like Vita Coco. This comes as little surprise, since Madonna had already been crowned the world's highest-earning celebrity by Forbes in August, with filmmaker Steven Spielberg, author E.L. James, radio personality Howard Stern and X Factor boss Simon Cowell rounding out the top five.
However, the magazine estimates Lady Gaga could easily top the highest-paid musicians list next year because her current earnings were affected by her hip injury, which forced her to cut her Born This Way Ball tour short. Had she completed the tour, she could potentially have made $200 million.
Click to continue reading 'Forbes' Names Madonna Highest-Paid Musician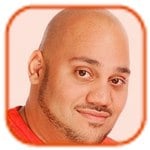 Posted by Andru Edwards Categories: Gossip, Music Videos, Upcoming Releases, Pop, R&B / Soul,
Beyonce's album is "almost done."
Producer Pharrell Williams has been working with the "Bow Down" hitmaker on her fifth album - which has been rumored for release throughout 2013 - and says she is nearing completion. "B's album is crazy. Let me tell you what it is. She's very particular. She's a Virgo. And she's not going to put it out until it's ready and feels like it's right to her. She's got a very specific taste. I guess that's the reason she's Beyonce. Her name is recognizable around the globe and that's huge. That comes from someone that has very particular taste. When you know what you want, you won't stop until you get it. [Other people are hearing her album] and are like 'Whoa!' And she's like, 'Yeah, I'm almost done.' And she's the queen," he said.
So far new tracks released by Beyonce in 2013 include "Standing on the Sun" and "Grown Woman," which were used in adverts, and she previewed another composition, "Bow Down / I Been On" on her blog, but the album is yet to get a title or release date.
Click to continue reading Beyonce's Album Near Completion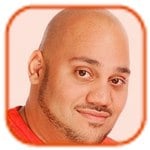 Posted by Andru Edwards Categories: Concerts / Tours, Hip-Hop & Rap, Rock,
Paul McCartney is influenced by Beyonce. The 71-year-old singer/songwriter makes a point of checking out the live shows by current chart artists because he wants to make sure his own concerts don't seem "old fashioned."
"If I'm gonna do a tour I like to go and see what other people are doing. I don't wanna bring my tour out and be amazingly old-fashioned. So if people are going, 'Oh man Beyonce, she was killer!' I like to go there and go, 'Yeah, we can do better than this.'"
Click to continue reading Beyonce Inspires Paul McCartney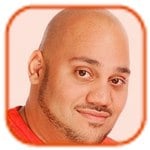 Posted by Andru Edwards Categories: Artist News, Awards, Gossip, Leaks, Rumors, Country, Hip-Hop & Rap, Pop,
A new tape has surfaced of Kanye West ranting after the 2009 MTV Video Music Awards.
The "New Slaves" rapper famously interrupted Taylor Swift as she gave her acceptance speech for Best Video for "You Belong With Me" at the event, with a speech on why he felt Beyonce should have won. A recording has now emerged in which Kanye bizarrely seems to explains his actions were because he spent time re-writing his verse in Jay-Z and Rihanna collaboration "Run This Town," which was released earlier that year.
According to Gawkeronline.com, Kanye says, "I wrote my f***ing 'Run This Town' verse for a f***ing month! When I heard Eminem's verse on the Drake s**t, I went back and rewrote my s**t for two days. I cancelled appointments to rewrite! I f***ing care! You know what I'm saying? And that's what I'm saying. Because I did that, Taylor Swift cannot win over Beyonce!"
Click to continue reading New Kanye West VMA Rant Surfaces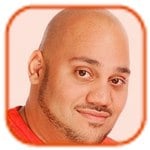 Posted by Andru Edwards Categories: Collaborations, Concerts / Tours, Performances, Hip-Hop & Rap, Pop, R&B / Soul,
Beyonce was joined on-stage by husband Jay-Z at the Sound of Change concert last night. The couple - who together have a 16-month-old daughter Blue Ivy - performed their huge hit "Crazy In Love" much to the delight of the crowd at London's Twickenham Stadium. They even shared a kiss on stage in front of the adoring fans at the show in aid of The Chime For Change charity which funds education, health and justice projects for women.
Appropriately opening her set with "A Change Is Gonna Come," the superstar led the crowd through a set filled with hits like "If I Were A Boy" and "Single Ladies." She also paid tribute to the late Whitney Houston - which was also done on her Mrs. Carter Show World Tour - saying, "We will always love you, Whitney" during a performance of "I Will Always Love You." Beyonce then brought her headline performance to an end with the ever-powerful "Halo," closing a hugely successful event.
Click to continue reading Jay-Z Joins Beyonce at Sound of Change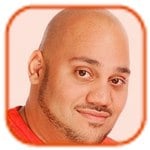 Posted by Andru Edwards Categories: Concerts / Tours, Performances, Pop, R&B / Soul,
Beyonce was slapped on the butt by a male fan during her show in Denmark last night.
The 31-year-old singer was performing her track "Irreplaceable" at the Forum Copenhagen in a segment of her Mrs. Carter Show World Tour where she interacts with the audience as she struts on a catwalk. After handing her microphone to different fans to sing-a-long with the track she turned to go back to the main stage when the admirer outstretched his arm out to touch her bottom.
In video footage capturing the moment, Beyonce is seen turning around and looking shocked as the crowd gasp at the man's action, before she threatens to have him thrown out of the concert. Looking directly at the fan, she can be heard saying, "I will have you escorted out right now, alright?"
Click to continue reading Beyonce Slapped by Fan at Copenhagen Show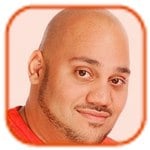 Posted by Andru Edwards Categories: Artist News, Performances, Pop, R&B / Soul,
Beyonce aspired to be as talented as Whitney Houston.
The 31-year-old singer still remembers the first time she watched the late music legend perform "The Star-Spangled Banner" at the Super Bowl in 1991 and was determined to reach a similar level stardom, doing whatever it takes to reach her goal.
"I turned to my mom and said, 'Oh my God, she's awesome!' My mom said, 'Yeah, baby, she is.' And I said, 'One day I'm going to be like that too.' My mom said, 'Yeah, baby, whatever.' But you just never know what's going to happen in your life because even back then I knew there was something worth fighting for and that I was going to do whatever it took to fight for it."
Beyonce - who has 16-month-old daughter Blue Ivy with husband Jay-Z - was thrilled when she realized a similar in-awe moment takes place animation film Epic, in which she voices Queen Tara, and was overcome with emotion and nostalgia when reciting her lines for the particular scene.
Click to continue reading Beyonce Aspires to Be Like Whitney Houston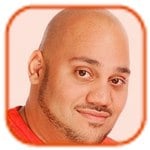 Posted by Andru Edwards Categories: Artist News, Gossip, Pop, R&B / Soul, New Releases,
Kelly Rowland has admitted to being jealous of Beyonce's success in a new song.
The singer has released a new confessional ballad titled "Dirty Laundry," in which she reveals her envy of her former Destiny's Child bandmate's solo success and also sings about a past abusive relationship. On the track, which Kelly posted on her SoundCloud web page, she laments, "When my sister on stage, killing it like a motherf***er, I was in a rage, feeling it like a motherf***er. Went our separate ways but I was happy she was killin' it. Bittersweet she was up, I was down. No lie, I feel good for her but what do I do now? Post-Survivor, she on fire. Who wanna hear my bulls**t."
Childhood pals Beyonce, 31, and Kelly, 32, formed their chart-topping girl group in 1992 as young girls and would go on to become worldwide stars together as the band found fame with hits such as "Say My Name" and "Bootylicious."
Click to continue reading Kelly Rowland Admits Her Jealousy of Beyonce in New Song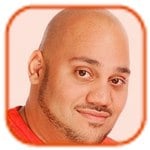 Posted by Andru Edwards Categories: Artist News, Concerts / Tours, Pop, R&B / Soul,
Beyonce has cancelled her concert in Belgium tonight. The "Grown Woman" singer was due to take the stage at the Sportpaleis arena in Antwerp this evening for the latest date on her Mrs. Carter Show World Tour, but she has pulled out of the gig citing dehydration and exhaustion.
The 31-year-old star - who began her tour in Serbia last month - will not be able to perform and is under strict doctor's orders to rest, her publicist has confirmed. The concert will be rescheduled and Belgian fans who were eager to see the singer perform will have their tickets honored at a later date.
A second show due to take place at the same venue tomorrow night is now also in doubt, with the publicist stating that Beyonce "is awaiting word from her doctors before making a decision."
Rumors began circulating earlier this week that Beyonce is expecting her second child following her appearance at the Met Ball in New York City last week, where the star's alleged pregnancy was the talk of the night amongst the A-list crowd.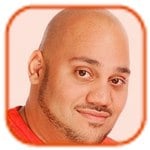 Posted by Andru Edwards Categories: Collaborations, Gossip, Upcoming Releases, Hip-Hop & Rap, Pop, R&B / Soul,
Beyonce has worked with Diplo on a new track.
The producer and his former Major Lazer partner Switch produced "Run the World (Girls)" - the first single from Beyonce's last album, 4- and he has been back in the studio with her again, although it is not yet known if their collaboration will be on her forthcoming fifth record.
"I'm in the middle of something for her at the moment," Diplo cryptically explained.
Beyonce is not the only pop titan the producer - who rose to fame after producing "Paper Planes" for M.I.A - has worked with, as he produced some songs on Justin Bieber's 2012 album Believe and was impressed with the 19-year-old star's skills: "The craziest thing about Justin Bieber is that the kid is crazily good at everything. He's really good at ping pong, the kid can rap, he has awesome hair, he's super cool and super nice."
© Gear Live Media, LLC. 2007 – User-posted content, unless source is quoted, is licensed under a Creative Commons Public Domain License. Gear Live graphics, logos, designs, page headers, button icons, videos, articles, blogs, forums, scripts and other service names are the trademarks of Gear Live Inc.