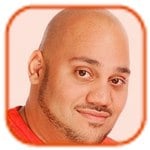 Posted by Andru Edwards Categories: Collaborations, Gossip, Country, Hip-Hop & Rap, Pop,
Miranda Lambert wants to duet with Beyonce.
The country star's ideal team up would be with the "Single Ladies" star, as she's blown away by her vocal abilities. When asked about her dream duet, she replied, "Beyonce! I've seen her in concert five times."
However, for her new record, Platinum, the "Automatic" singer was very happy to sing with fellow country beauty Carrie Underwood on "Something Bad." She explained, "I sent her a rambling email asking her to do it. I figured she'd think I was crazy, but she wrote straight back saying she was in. I was so nervous the day she ended up coming to the studio. We ended up having a blast."
The 30-year-old singer also sings about putting on weight in the track "Gravity's A B****," but says she wrote the track to stay ahead of the game: "My fans expect me to lay it all out! I've always been happy with myself. But when I hit 30 I thought, it's not getting easier. So I chose to get ahead of it. There's still nothing I love more than a bag of Cheetos though."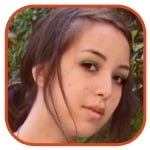 Posted by Robin Paulson Categories: Concerts / Tours, Hip-Hop & Rap, Pop, R&B / Soul, New Releases,
Hip-hop's royal couple, Jay Z and Beyonce, are taking their duet act to cities everywhere this summer.
After months of rumors circulated in anticipation of the event, Beyonce confirmed the news by posting a photo of the pair (seen above) wearing ski masks with the words "On the Run Tour" written across it. The tour - which will stop by at least 13 cities this summer - will kick off on June 25th in Miami and end August 5th in San Francisco.
Tickets for general sale are expected to be available this Friday.
Read More

| People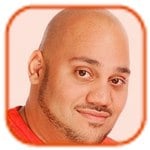 Posted by Andru Edwards Categories: Artist News, Gossip, Industry News, Rumors, Hip-Hop & Rap, Pop, R&B / Soul,
Beyonce has sacked her manager and become her own boss.
The "Drunk In Love" hitmaker and Jay Z are now in total control of her career after ditching Live Nation executive Faisal Durrani, although her husband doesn't hold an official professional position.
"Jay has been heavily involved in Beyonce's career for years, and was instrumental in organizing the Mrs. Carter Show World Tour. But he isn't officially regarded as her manager - she really is independent," a source said.
The change in focus is to make sure her career is handled with her family in mind, and with the couple reportedly keen to give their two-year-old daughter Blue Ivy a sibling in the future. "Now the couple have Blue, she wants to make sure her family come first at all times, especially as there's talk of them adding to the brood. The best way to do that is to make sure all managerial decisions are made by her and her husband - together," the insider added.
Click to continue reading Beyonce Sacks Her General Manager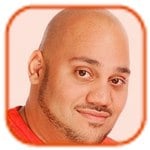 Posted by Andru Edwards Categories: Artist News, Gossip, Pop, R&B / Soul,
Miley Cyrus thinks Beyonce's pop career has peaked.
The "Wrecking Ball" singer has claimed the star is out of touch with modern music and believes she can take her place at the top of the music ladder, Speaking in the new issue of Love magazine, Miley said, "Beyonce has been a big inspiration to me but she's been out for such a long time. She's so talented and I think she's at the top of the game now but people are always looking for new blood and that's what I bring to the game now, new blood, I got the total package you know, the curves, the rhythm, and the voice. I'm just the best."
Miley, 21, is determined to knock queen of pop Beyonce, 32, off her throne and believes her rival's focus is now on raising her daughter Blue Ivy - who turns two next week - with her husband Jay Z: "As Beyonce grows in motherhood and all the crap it does to your body, it will create a vacuum for fresh young faces to rise up and no one else can properly fill that void right now. I'm the only white female singer that could fill that slot right now and do it right.
Click to continue reading Miley Cyrus Ready to Take Beyonce's Pop Crown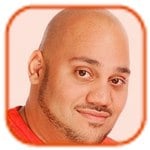 Posted by Andru Edwards Categories: Collaborations, Hip-Hop & Rap, Pop, R&B / Soul, iTunes, New Releases,
Beyonce recorded "about 80 songs" for her surprise album.
The 32-year-old singer released her self-titled record earlier this month following a year of hard work, and she admits she had a hard job of whittling the tracks down to a selected amount.
Speaking in her Part 3 Run 'N Gun video chat on YouTube, she said, "When I started picking the songs that I gravitated towards, because I recorded about 80 songs, it was the songs that were more effortless to me that stuck around." The album features a collaboration with her husband Jay Z - whom she shares two-year-old daughter Blue Ivy with - on the song "Drunk in Love," and she believes the track worked well because they just had fun: "I kind of free-styled the verse, and Jay went in and he started flowing out his verse. We just kinda had a party. It was so great, because it wasn't about any ego, we weren't trying to make a hit record. we were just having fun. and I think you can hear that in the record."
Click to continue reading Beyoncé Recorded 80 Songs for Surprise Album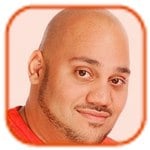 Posted by Andru Edwards Categories: Gossip, Music Videos, The Charts, Pop, R&B / Soul, iTunes, New Releases, Sales,
Beyonce was "really nervous" about the surprise release of her self-titled LP.
The "Drunk in Love" singer, who is celebrating selling more than one million copies of her fifth studio record, admits it was a "huge risk" releasing it without any prior promotion. She answered fans' questions via her Instagram account at the weekend at a screening for the record's accompanying music videos.
"I was terrified. I was so scared. I already envisioned like the worst things that could happen. Honestly, I was at a point where I felt like, you know, everything feels the same. That's how I felt and if I could not challenge that, then maybe it's time for me to do something else or develop more artists, which is something I want to do," she posted. "I just hope that I continue to move forward and challenge myself, and I think now that I've become a mother, I just want my legacy to inspire people."
Meanwhile, retailers such as Amazon and American company Target are refusing to stock Beyonce after it was released exclusively on iTunes. The digital giant were given a one week exclusive window to sell the 14-song, 17-video album, which features contributions from Drake, Jay Z and Justin Timberlake.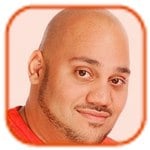 Posted by Andru Edwards Categories: Industry News, Music Videos, The Charts, Pop, R&B / Soul, iTunes, New Releases,
Beyonce's surprise fifth album has become the fastest-selling record in iTunes history.
The self-titled record, which was released without any warning last week, shifting 828,773 copies in just three days. The majority of those sales came from America, where it has racked up 617,213 sales since Friday.
Beyonce's own first-week sales record was also broken, after her 2006 second record B'day sold 541,000 copies in seven days.
The "Love On Top" hitmaker stealth-released the record exclusively on iTunes, shocking fans by unveiling 14 new songs and 17 videos without any promotion.
The 31-year-old said she was inspired by Michael Jackson's Thriller video premiere in 1983, which is why she made such a "visual" record: "I miss that immersive experience. Now people only listen to a few seconds of a song on their iPods and they don't really invest in the whole experience. It's all about the single, and the hype. I felt like, I don't want anybody to get the message when my record is coming out. I just want this to come out when it's ready and from me to my fans."
Click to continue reading Beyonce's Album Smashes iTunes Record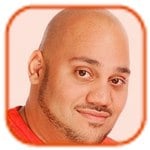 Posted by Andru Edwards Categories: Hip-Hop & Rap, Pop, R&B / Soul, iTunes, New Releases,
Beyonce has surprised fans by releasing her fifth studio album on iTunes today.
The "Grown Woman" singer shocked her loyal fan base - who have been eagerly anticipating her new record for some time - by unveiling her self-titled "visual album" exclusively on iTunes in the early hours of Friday morning.
The record, which is being labelled as Part 1, features 14 songs and 17 accompanying music videos. Collaborations on the album include Beyonce's husband Jay-Z, her daughter Blue Ivy Carter, rapper Drake, Justin Timberlake, and her former Destiny's Child bandmates Kelly Rowland and Michelle Williams.
Beyonce announced the album on Instagram with a teaser video, which she simply captioned, "Surprise!"
Click to continue reading Beyonce Releases New Album on iTunes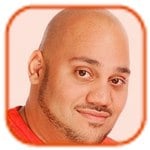 Posted by Andru Edwards Categories: Artist News, Concerts / Tours, The Charts, Alternative, Country, Hip-Hop & Rap, Pop, R&B / Soul, Rock,
Madonna has topped Forbes' list of highest-paid musicians.
The 55-year-old singer is still the queen of pop according to the magazine, earning $125 million from June 2012 to May 2013 thanks to her sell-out MDMA Tour, miles ahead of her nearest rival Lady Gaga, who raked in $80 million. Rockers Bon Jovi and country singer Toby Keith were next, with Coldplay coming in fifth place.
Despite lackluster sales of her latest album, Madonna made her fortune from fans paying $100 a ticket to see her tour - which grossed $305 million - as well as from merchandise sales, a clothing line, fragrance and investments in companies like Vita Coco. This comes as little surprise, since Madonna had already been crowned the world's highest-earning celebrity by Forbes in August, with filmmaker Steven Spielberg, author E.L. James, radio personality Howard Stern and X Factor boss Simon Cowell rounding out the top five.
However, the magazine estimates Lady Gaga could easily top the highest-paid musicians list next year because her current earnings were affected by her hip injury, which forced her to cut her Born This Way Ball tour short. Had she completed the tour, she could potentially have made $200 million.
Click to continue reading 'Forbes' Names Madonna Highest-Paid Musician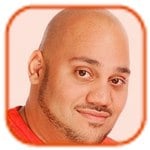 Posted by Andru Edwards Categories: Gossip, Music Videos, Upcoming Releases, Pop, R&B / Soul,
Beyonce's album is "almost done."
Producer Pharrell Williams has been working with the "Bow Down" hitmaker on her fifth album - which has been rumored for release throughout 2013 - and says she is nearing completion. "B's album is crazy. Let me tell you what it is. She's very particular. She's a Virgo. And she's not going to put it out until it's ready and feels like it's right to her. She's got a very specific taste. I guess that's the reason she's Beyonce. Her name is recognizable around the globe and that's huge. That comes from someone that has very particular taste. When you know what you want, you won't stop until you get it. [Other people are hearing her album] and are like 'Whoa!' And she's like, 'Yeah, I'm almost done.' And she's the queen," he said.
So far new tracks released by Beyonce in 2013 include "Standing on the Sun" and "Grown Woman," which were used in adverts, and she previewed another composition, "Bow Down / I Been On" on her blog, but the album is yet to get a title or release date.
Click to continue reading Beyonce's Album Near Completion
© Gear Live Media, LLC. 2007 – User-posted content, unless source is quoted, is licensed under a Creative Commons Public Domain License. Gear Live graphics, logos, designs, page headers, button icons, videos, articles, blogs, forums, scripts and other service names are the trademarks of Gear Live Inc.