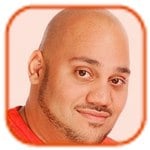 Posted by Andru Edwards Categories: Artist News, Upcoming Releases, Country, Pop,
Taylor Swift has already written songs for her next album.
The 23-year-old singer is currently promoting her Red studio album, but she admits she has been penning tracks for her next collection, which she hopes will be different from anything she has done before:
"Now that I've written a lot of songs for the next album, I'm dying for people to hear it. It's so weird to be still promoting Red and I'm so proud of Red and I'm creating something that's so different from Red."
However, the "Everything Has Changed" hitmaker believes the success of Red will encourage her to work harder, but she doesn't want it to follow along the same lines with the same tunes. "It's so cool because I'm so appreciative of the success of Red but I know that if I want to have success with something else I can't make Red 2.0. I have to make something completely new and something that if you were to hear a song from it you'd go 'Oh that's not from Red, that's from the new one.' So that's what I'm doing," she explained.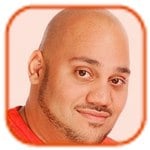 Posted by Andru Edwards Categories: Gossip, Rumors, Upcoming Releases, Dance, Pop,
Lady Gaga was pressured to drop a controversial song about Princess Diana from her new album.
The 27-year-old star had wanted "Princess Die" included on her third studio LP ARTPOP - which will released on Monday - but worried record company bosses at her label Streamline and parent firm Interscope urged her to axe the song fearing it may upset fans of the late Diana.
"Lady Gaga was passionate about Princess Diana and, though she admitted it wasn't her best work, she still wanted it on the album. But after the adverse reaction it got from fans in the UK when she sang it at her gigs last year, the record company bosses stepped in. They persuaded her to remove it from the album to keep the peace. There still is a lot of emotion over Princess Di. Her death remains a very sensitive subject," a source said.
Gaga performed the song, written in 2011, at a concert in Twickenham, London, last year and told a somewhat skeptical crowd that it was her way of paying homage to the beloved royal - the mother of Princes William and Harry who tragically died in a car crash in Paris in 1997.
Click to continue reading Lady Gaga Pressured to Drop Princess Diana Song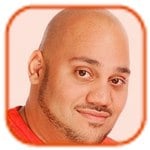 Posted by Andru Edwards Categories: Artist News, Release Dates, Upcoming Releases, Hip-Hop & Rap, Pop,
Nicki Minaj has confirmed she will release a new album next year.
The 30-year-old rapper hasn't dropped any music for the last 18 months, but she admits she's beginning to plan her third LP and is expecting it to be ready by the end of 2014.
"I'm definitely working. I'm very excited at what I've been coming up with. I already started, I didn't tell anybody because I didn't want to jinx it and stuff but I already started and I'm going home tomorrow to really start," she told MTV.
The "Super Bass" hitmaker is remaining tight-lipped about with whom she is working, but she's confident the people she has selected for her new studio album will put a different spin on her music: "I'm really excited and the people that have been working with me now, have been people that I haven't worked with before so it's like they're bringing a new sound to the album that I've never experimented with and plus, I got so much to talk about."
Click to continue reading Nicki Minaj to Release Next Album in 2014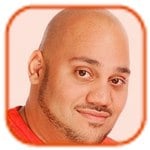 Posted by Andru Edwards Categories: Artist News, Collaborations, Upcoming Releases, Hip-Hop & Rap, Pop, R&B / Soul,
Adele has recorded a "filthy" rap song.
The "Someone Like You" singer is set to shock fans if she releases the track - a world away from her heart-wrenching ballads - which is full of expletives. "I know Adele really well and she was with me and [producer] Labrinth in the studio when we recorded 'Earthquake.' She also has this rap she recorded. It's really filthy," said rapper Tinie Tempah.
Tinie, 24, says the track was "an experiment" and he isn't sure if it will ever be released, especially as Adele has joked she'll start legal proceedings if he leaks it. Speaking in an interview on TV show Alan Carr: Chatty Man', he added, "She said if we ever play it to anyone she will sue us."
Adele, 25, took some time out after the global success of her second album 21 - having her first son, Angelo, with partner Simon Konecki in October 2012 - but she has recently been in the studio with songwriter Ryan Tedder, who claims her new material is sounding great. Ryan - who wrote "Rumor Has It" and Turning Tables with the star - said, "Adele sounds even better than before. I love where she's at, she's still my favorite artist in the world. I would press pause on my entire life if it meant I could go into the studio for a month straight with her."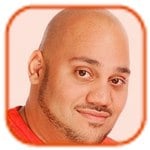 Posted by Andru Edwards Categories: Gossip, Rumors, Upcoming Releases, Pop,
The Jonas Brothers won't release their fifth album.
The trio - brothers Kevin, Joe and Nick Jonas - announced yesterday that they are to go their separate ways, and now they have confirmed the proposed record won't see the light of day, though they will bring out a small number of tracks "for the fans."
"The album will actually not be completed, but we will be doing something for our fans. They have traveled with us and been with us for so many years that we did not want to just leave without giving them back something. So what we're going to do is, we're going to release four unreleased songs from the album. The rest of the album will be never released," Kevin said.
Nick admitted the decision to separate came after he "initiated" a discussion about their future and says it triggered a "tough" conversation. "In a nutshell, I said, 'Look, I feel like we've had some complications within the group for a long time without addressing them. I think this train will fall off the tracks without really getting real about some of the concerns and some of the limitations that we may feel as individuals in the group.' It was a tough conversation... It was the first time we really had that real conversation. It was a few days of working through it," he said on Good Morning America.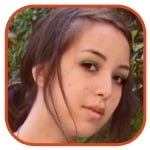 Posted by Robin Paulson Categories: Upcoming Releases, Pop,
Britney Spears treated her fans today with the album cover for her upcoming eighth record, Britney Jean. In a handwritten note posted on her website, the pop star claimed that her new album is "my most personal record yet… I want to show you the different sides of Britney Spears. I am a performer. I am a Mom. I am funny. I am your friend! I am Britney Jean."
The cover art features a neon design of the title atop a black and white photo of a topless Spears. While her previous album covers never strayed too far from showcasing the singer's face, this is definitely one of the more simplistic ones - perhaps in a bid to reflect the content in this record.
Britney Jean is set to be released on December 3.
Read More

| Britney Spears Official Site via Entertainment Weekly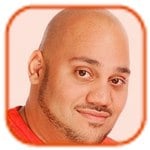 Posted by Andru Edwards Categories: Gossip, Rumors, Upcoming Releases, Country, Pop,
Taylor Swift wants to set the record straight about her love life in her new songs.
The country singer is back in the studio writing new tracks about her short-lived romance with One Direction womanizer Harry Styles and is determined to tell people "what really happened" between them.
"When I'm writing songs, it's the only opportunity for my fans to hear what really happened. I'm in control of my life!" she told The Daily Mail. Taylor is famed for putting her failed romances with the likes of John Mayer and Jake Gyllenhaal in song, and teen heartthrob Harry is also expected to get the break-up anthem treatment after their bitter split earlier this year.
The 23-year-old musician is heading back to Nashville, Tennessee, to pen tracks for her fifth album and is prepared for an intense period of intensive songwriting: "This is the time where I start to really go into the studio non-stop and spend all my time writing songs. I scour my brain for every possible metaphor and analogy I can use to describe my life and emotions."
Click to continue reading Taylor Swift's New Songs to Set the Record Straight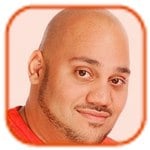 Posted by Andru Edwards Categories: Gossip, Music Videos, Upcoming Releases, Pop, R&B / Soul,
Beyonce's album is "almost done."
Producer Pharrell Williams has been working with the "Bow Down" hitmaker on her fifth album - which has been rumored for release throughout 2013 - and says she is nearing completion. "B's album is crazy. Let me tell you what it is. She's very particular. She's a Virgo. And she's not going to put it out until it's ready and feels like it's right to her. She's got a very specific taste. I guess that's the reason she's Beyonce. Her name is recognizable around the globe and that's huge. That comes from someone that has very particular taste. When you know what you want, you won't stop until you get it. [Other people are hearing her album] and are like 'Whoa!' And she's like, 'Yeah, I'm almost done.' And she's the queen," he said.
So far new tracks released by Beyonce in 2013 include "Standing on the Sun" and "Grown Woman," which were used in adverts, and she previewed another composition, "Bow Down / I Been On" on her blog, but the album is yet to get a title or release date.
Click to continue reading Beyonce's Album Near Completion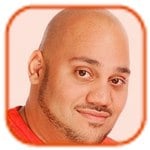 Posted by Andru Edwards Categories: Artist News, Upcoming Releases, Pop,
Cher thought she would never release another album.
The 67-year-old singer, whose career spans more than five decades, had no plans to record new music but was persuaded by her manager. And Cher has been surprised by the reaction to her 25th studio album, Closer To The Truth - her first release in 10 years.
"I just never thought I'd make another record. I thought it was too late and I was done with music. But then my manager said I should have another go. I was singing really well, so I thought 'I'll start it and see what happens,' and here we are," the "If I Could Turn Back Time" singer said.
The iconic singer admits she is still shocked she's as popular as she ever has been: "It has surprised me. All I'm here to do is entertain people and my fans vary in ages."
Click to continue reading Cher was Persuaded by Her Manager to Release New Album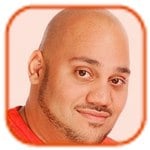 Posted by Andru Edwards Categories: Artist News, Upcoming Releases, Pop,
Lana Del Rey is struggling to write her new album.
The "Summertime Sadness" hitmaker is working on the follow-up to 2012's Born to Die album and admits that she never knows what to say when she's quizzed on her new work as she doesn't know what it will sound like yet. "When people ask me about it, I just have to be honest - I really don't know... I don't want to say, 'Yeah, definitely - the next one's better than this one,' because I don't really hear a next one. My muse is very fickle. She only comes to me sometimes, which is annoying," she told nylonmag.com.
Lana - real name Elizabeth Woolridge Grant - was catapulted to the spotlight following the success of her debut single "Video Games" in June 2011 and has since found it harder to source inspiration from the "outside world." She explained, "It's harder to be an observer when people are watching you. You have to go further inside because the outside world becomes a harder place to draw from."
© Gear Live Media, LLC. 2007 – User-posted content, unless source is quoted, is licensed under a Creative Commons Public Domain License. Gear Live graphics, logos, designs, page headers, button icons, videos, articles, blogs, forums, scripts and other service names are the trademarks of Gear Live Inc.