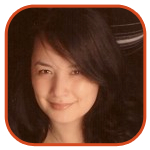 Posted by Veronica Santiago Categories: Upcoming Releases, Rock,
UPDATE: The first digital track was released earlier than scheduled. It can now be purchased on iTunes.
U2's twelfth studio album has now been given an image to go with its name. No Line on the Horizon - with art courtesy of Japanese artist/photographer Hiroshi Sugimoto - marks the first time since 1993's Zooropa that the band does not appear on the cover.
The LP's first single, "Get On Your Boots," can be purchased as a digital download beginning February 15th. Horizon will then be available on five different formats just two weeks later (March 3). Digipack versions will also include a film directed by Anton Corbijn.
A track listing for the new album can be found after the jump.
Click to continue reading U2's New Album Cover and Tracklist Revealed
Read More

| Billboard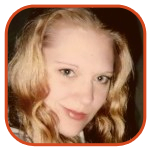 Posted by K.C. Morgan Categories: Upcoming Releases, Pop,
Kelly Clarkson's "My Life Would Suck Without You," the first single on her upcoming album, can now be previewed through Amazon.com. Upon hearing the track, it's possible to forget all the troubles that so recently plagued Kelly. It's possible to believe she'll be back on top of the music world soon.
American Idol's first winner quickly became a pop princess and viable hit maker. Her first album, Thankful, debuted at number one on the Billboard chart. Her next project, the Grammy-winning album Breakaway, showed that Clarkson could offer some edge with her music, as well. In 2006, it looked like Kelly Clarkson's success was unstoppable.
But while working on her third album My December, Clarkson suffered a public split with her management company and had reported troubles with her label. She canceled a summer tour and suffered a few negative headlines, but Clarkson started to pull through. The album became a success, and now Kelly's all set to release more scintillating singles for her listeners.
Go ahead and treat your ears to the not-so-sucky preview, but you'll have to wait until March before the rest of Clarkson's album becomes available.
Read More

| Amazon.com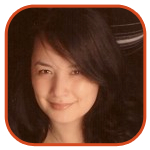 Posted by Veronica Santiago Categories: Upcoming Releases, Pop, R&B / Soul,
If singing "1999" seems a bit too nostalgic for 2009, you will soon have a larger Prince catalogue to choose from.
In a recent interview with the Los Angeles Times, the 50-year-old singer announced that was preparing to release three new albums over the current year. MPLSOUND, which has been described as "electro-flavored," features Q-Tip on one of the tracks. "Guitar-driven" Lotus Flower includes "Dreamer," a cover of "Crimson & Clover." Then there's Elixir, a collaboration with his latest protege, Bria Valente.
Since he has no plans to work through a record label, Prince said is currently in talks with a major retailer to distribute the discs. Fans would also be able to purchase the music in digital form through the artist's web site.
Read More

| Los Angeles Times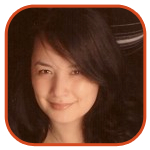 Posted by Veronica Santiago Categories: Upcoming Releases, Pop, Amazon MP3 Store,
Believe it or not, it's now officially been two years since Sanjaya Malakar divided audiences with his performances on American Idol. Unfortunately for Sanjaya, his vocal stylings will probably be forgotten long before his faux-hawk…or will they?
Later this month, Malakar will take advantage of America's renewed interest in the reality show (Idol returns to the airwaves on January 13) and release a handful of new tracks. The EP, titled Dancing to the Music in My Head, will offer 5 new songs ranging in titles from A Quintessential Lullaby to A Guy Like Me.
Is Sanjaya still worth a whole $4.95, or is he so 2007? You can preview the tracks here and decide for yourself.
Read More

| E! Online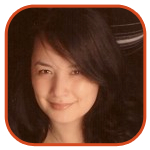 Posted by Veronica Santiago Categories: Upcoming Releases, Rock,
Springsteen fans will be celebrating a belated Christmas in early 2009. In addition to a high-profile concert in February, the legendary musician will have two new albums in stores next month.
On January 13, Bruce Springsteen & the E Street Band will be offering up a Greatest Hits edition. The disc - which will be exclusively sold in Wal-Mart stores - will focus solely on songs Bruce recorded with the band. (You can see a track listing after the jump.) Two weeks later on January 27th, Working on a Dream will then make its debut. The album will consist of entirely new songs produced by four-time collaborator Brendan O'Brien.
Both releases will lead up to Springsteen's primetime appearance during Super Bowl XLIII's halftime show. The game will be held in Tampa, FL on Feb. 1.
Click to continue reading Bruce Springsteen Gearing Up for a Busy Winter
Read More

| Rolling Stone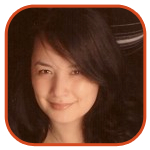 Posted by Veronica Santiago Categories: Concerts / Tours, Upcoming Releases,
Next spring, U2 will show us all what they've been working on since dismantling a bomb.
Although the group had originally planned to complete its next project by the end of 2008, their 12th studio album is now scheduled for a March 3 release. (No Line on the Horizon will be available internationally on March 2.) The band's desire to add more tracks is the reason for the delay.
"I met with the guys in U2, and they say to me, 'You know what? This album needs two more songs, and it will be exactly what we have in mind.' I go there and I listen, and I agreed with them," Interscope-Geffen-A&M chairman Jimmy Iovine stated.
Click to continue reading U2 Set to Release New Album
Read More

| Billboard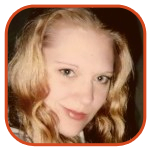 Posted by K.C. Morgan Categories: Collaborations, Reunions, Upcoming Releases, Hip-Hop & Rap,
Eminem and Dr. Dre will be reunited again on Relapse, the album which will mark Eminem's return to the rap scene.
The real Slim Shady recently spilled to Billboard magazine. "Me and Dre are back in the lab like the old days," he explained. "Just him banging away on tracks and me getting that little spark that makes me write to it."
The Dre-Shady partnership has worked very successfully on past albums. According to reports, Dre even suspended work on his own album, Detox, to work on Relapse.
"I don't have chemistry like that with anyone else as far as producers go - not even close," Eminem said of the partnership. "Dre will end up producing the majority of the tracks on Relapse. We are up to our old mischievous ways ... let's just leave it at that."
Read More

| MSNBC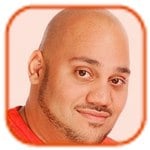 Posted by Andru Edwards Categories: Upcoming Releases, Pop, Free Music Downloads,
It looks like Britney Spears has a marketing team in place that "gets" this whole social media game that all the cool kids are playing these days. Case in point, not only are they not concerned with album leaks, they've teamed with IMEEM for an exlusive pre-release landing page that lets you listen to all the tracks on Britney's upcoming Circus album, which is set for a December 2 release. You can go there, right now, and listen to all 13 tracks in their entirety (and, for some reason, they included Radar again on this album - it was already on her last album, Blackout.)
They've also got a bunch of videos related to Britney, including a few music videos, music playlists, video playlists, photos, and more. It's really well done, and anything that gives me early access to music gets a thumbs up from me. You can pre-order the album in CD form, or as downloadable MP3s, from Amazon.
[Thanks, Alana!]
Read More

| Britney Spears Circus IMEEM Pre-release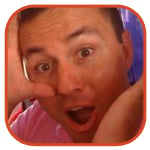 Posted by Seth Combs Categories: Upcoming Releases, Rock,
Axl Rose is back! Well, actually, disregard the image because he really doesn't look like this anymore. Think a transformation along the lines of Danny Bonaduce from his days in the Partridge Family to the mess he was on Breaking Bonaduce. His current looks, though, are pointless because he still sounds incredible.
It's been 17 years since the last Guns N' Roses album. In that time, they've been very disciplined about getting the next album out. We know it's hard to believe, but they've spent 10 years in the studio and over $15 million dollars on getting Chinese Democracy completed. You'll be able to grab the new Guns N' Roses album on November 23rd,
Judging from the first single off the album, also named Chinese Democracy, this album is well worth the wait. Listen to the Chinese Democracy single, and let us know what you think in the comments.
Now…when is Detox coming out?
Read More

|
Q1043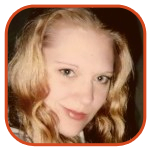 Posted by K.C. Morgan Categories: Upcoming Releases, Pop, R&B / Soul,
"I have someone else that takes over when it's time for me to work and when I'm on stage, this alter ego that I've created that kind of protects me and who I really am," explained Beyonce Knowles, singing superstar and movie maven.
Who is this alter ego, this doppelganger who looks like Beyonce but acts provocative? From now on, you can just call Mrs. Jay-Z Sasha Fierce. Her new album "I Am…Sasha Fierce" debuts November 18 and the ad campaign has already begun among a blitz of public relations ops and even a weird MySpace page.
"Sasha Fierce is the fun, more sensual, more aggressive, more outspoken side and more glamorous side that comes out when I'm working and when I'm on the stage," Knowles explained…or should I just call her Sasha? View the Sasha Fierce MySpace page for your opportunity to win a personal message and gift bag worth $500.
Is all this just about her new album…or is Beyonce really undergoing a name change?
Read More

|
Yahoo News
© Gear Live Media, LLC. 2007 – User-posted content, unless source is quoted, is licensed under a Creative Commons Public Domain License. Gear Live graphics, logos, designs, page headers, button icons, videos, articles, blogs, forums, scripts and other service names are the trademarks of Gear Live Inc.