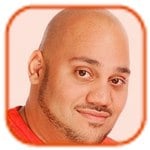 Posted by Andru Edwards Categories: Artist News, Collaborations, Upcoming Releases, Hip-Hop & Rap, Pop,
Iggy Azalea has collaborated with Jennifer Lopez on a new song.
The "Fancy" rapper has confirmed she has recorded a track with the "Same Girl" hitmaker for Jennifer's new album A.K.A.
Talking about working with the star during an interview with DJ Ryan Seacrest, she said, "She actually only asked me about two weeks ago, so I didn't have to keep the secret for too long. When I opened on tour for Beyonce I had to keep that under wraps for months, which really killed me."
The Australian singer described keeping her mouth shut about the collaboration as a "breeze" because it wasn't long before she could spill the beans. "I love her. I definitely used to sit in my bedroom as a young girl and lip-sync Jennifer Lopez songs, so it's very cool to have a song with her on her album," she went on.
Click to continue reading Iggy Collaborates with Jennifer Lopez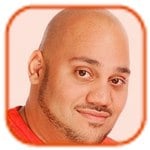 Posted by Andru Edwards Categories: Artist News, Gossip, Rumors, Upcoming Releases, Hip-Hop & Rap,
Kanye West is planning to release a spoken word album.
The "Bound 2" hitmaker will reportedly make the three-hour recording available on vinyl, and it will feature everything from his views on the environment to life with fiancee Kim Kardashian and their 10-month-old daughter North.
"Kanye loves the sound of his own voice and this will be the ultimate in self-indulgence. He has very strong views on everything from music and art to politics and the environment. He's forever recording his opinions on tape. He says he's doing it for posterity and thought about turning them into a book or even donating them to a museum," a source said.
Kanye is said to be excited by the "groundbreaking" record and has set his sights on it winning awards. "Kanye likes to push the boundaries and thinks this is very groundbreaking. He's hoping it'll win him a Grammy for Best Spoken Word Album," the source added.
Click to continue reading Kanye West Plans Spoken Word Album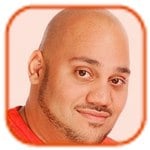 Posted by Andru Edwards Categories: Gossip, Release Dates, Upcoming Releases, Rock,
Coldplay is planning to release another album next year.
The "Paradise" hitmakers, whose new record Ghost Stories will be released next month and is a departure from their usual sound, are reportedly planning a more commercial follow-up album in 2015. "Ghost Stories is sort of a low-key release for Coldplay, if that's possible. It's their chance to try out some different ideas on a smaller scale before coming back next year with a more traditional record," a source said.
The band - featuring Chris Martin, Jonny Buckland, Guy Berryman and Will Champion - have been experimenting with their sound in a similar way to Radiohead and U2 did in the middle of their careers by recording more atmospheric tracks. "U2 did it with Achtung Baby and Zooropa. And it's no secret Coldplay have always admired Radiohead. They did a similar thing with their experimental Kid A album in 2000, returning a year later with sister release Amnesiac. It's that kind of idea," the source continued.
Click to continue reading Coldplay to Release Another Album Next Year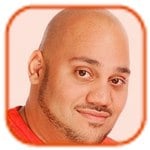 Posted by Andru Edwards Categories: Artist News, Collaborations, Upcoming Releases, Hip-Hop & Rap, Pop, R&B / Soul,
Kelly Rowland has recruited Pharrell Williams for her fifth solo album.
The 33-year-old star is planning the follow-up to Talk A Good Game and has managed to get the "Get Lucky" hitmaker to work on new material with her in the studio. "I'm at the very very beginning stages of the record. We're at the point now where we are all talking - writers [and] producers - we're all excited. There are fresh ideas coming into the studio right now. We're trying different beats. It's a really great start. Pharrell [Williams] is on board. We already talked about it. I'd love for Timbaland to be on board. We've had discussions as well. I want to try to some new talent as well. There's so much new talent ... There's somebody out there with something new to give and I'd love to tap into that as well," she told Billboard.com.
Kelly recently revealed she's parted ways with Universal Republic for a "fresh new start" and wants to try something different: "I need something new and I've earned the right to make my own choices and make my own decisions. I wish them well. They wish me well. No hard feelings, I just needed a fresh new start."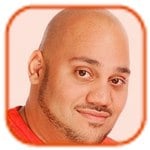 Posted by Andru Edwards Categories: Artist News, Upcoming Releases, Rock,
Kurt Cobain has inspired a new comic book.
The late Nirvana frontman will have his life documented in a new animated biography - which documents the rock singer's rise to fame and battle with drugs in his last few years.
The book, entitled Tribute: Kurt Cobain, will be released on April 9, to coincide with the anniversary of Kurt's death on April 4, 1994, after he committed suicide. "Not only is this a great way to understand the importance of his contribution to music, but it is a great tool for kids to read about him in a different medium. Our biography comic books are now taught in schools and libraries for students and reluctant readers," Darren G. Davis of Bluewater Publishing said in a statement.
The "Smells Like Teen Spirit" hitmaker's biography follows a string of celebrity biopics by Bluewater Publishing, with notable books in their tribute series looking at the lives of John Lennon, Paul McCartney, Jimi Hendrix, Jim Morrison and Keith Richards.
Click to continue reading Kurt Cobain Inspires New Comic Book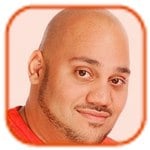 Posted by Andru Edwards Categories: Artist News, Collaborations, Upcoming Releases, Folk, Rock,
Marcus Mumford is using unheard Bob Dylan lyrics for a new project.
The Mumford and Sons frontman has penned new words to unfinished tracks written by the legendary folk singer in the late sixties during his The Basement Tapes period, for a new album entitled Lost On The River: The New Basement Tapes.
"These are not B-level Dylan lyrics. They're lyrics he just never got around to finishing," producer T Bone Burnett - who also worked with Elvis Costello, 59,for the project - told the LA Times newspaper.
Dylan's 1975 album The Basement Tapes was mostly recorded in the basement of the The Band's Big Pink House - a home the Canadian-American rock group shared in New York - after they toured with the singer in 1966, however this time the material is being recorded at Hollywood's Capitol Studios.
Click to continue reading Marcus Mumford to Pen Unheard Bob Dylan Tracks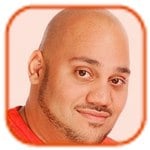 Posted by Andru Edwards Categories: Artist News, Gossip, Upcoming Releases, Hip-Hop & Rap,
P. Diddy wants to be known as Puff Daddy again.
The rap mogul - real name Sean Combs - announced in 2001 that he had changed his stage name to P. Diddy, but started using the moniker he was best known by in the late '90s again this week, as he took to Twitter to share a teaser for his upcoming video "Big Homie," in which he introduces himself as Puff Daddy.
The 44-year-old star, who is gearing up to release his first album in four years, titled MMM, this year, hit back at fans for criticizing him for making another name change and insisted he's simply going back to the name he has "always used." Addressing the issue on Monday, the record producer tweeted, "For the record, I did not change my name. I always have been and always will be PUFF DADDY! 😊 Be cool Man lol #MMM #BigHomie RT!!!! [sic]." He later asked, "#DIDDYORDADDY ???"
The rapper, who is also sometimes referred to by friends as Puff or Puffy, decided to change his name 13 years ago after he was acquitted on gun-possession and bribery charges in New York City.
Click to continue reading P. Diddy Returns to Being Puff Daddy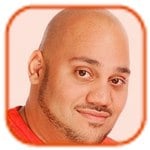 Posted by Andru Edwards Categories: Artist News, Gossip, Upcoming Releases, Pop, R&B / Soul,
Bobbi Kristina Brown has hinted she is planning a music career.
The 21-year-old daughter of late singer Whitney Houston claims to have inherited her mother's voice and teased fans she is preparing to put it to use. "Think about it.. She had 1babygirl, lungs and a GORGEOUS unforgettable voice .. Who do you think ONLY has HER vocal chords.. ? [sic]," she wrote on Twitter.
Bobbi - who's father is "My Prerogative" singer Bobby Brown - retweeted fans who gave her praise, and warned those who questioned whether she would be able to live up to her mother's high standards that she fully intends to. When user TayAmazin wrote, "@REALbkBrown lol girl. NOBODY has her vocals... But I wish you well! I'm excited to hear [sic]," Bobbi replied, "You underestimate what she MADE [sic]."
The young star is also rumored to be getting help with her career from Mariah Carey and former American Idol judge Randy Jackson.
Click to continue reading Bobbi Kristina Brown Planning Music Career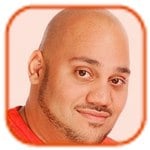 Posted by Andru Edwards Categories: Artist News, Upcoming Releases, Pop,
Jennifer Lopez claims her divorce inspired her new album.
The 44-year-old star has revealed her split from ex-husband Marc Anthony in 2011, after eight years of marriage, was a "turning point" in her life and gave her a different perspective on love, which she has written about for her tenth record.
"What I thought about love for my first nine albums is very different from what I think about it now after everything I've been through. My goal was to just be as honest as I could. You know, I'd gone through a lot in my life right at that point when I went on tour. I'd been through a divorce. A lot of things had happened. I really felt like it was a turning point in my life," Jennifer - who has six-year-old twins Max and Emme with the Latin singer - told Popcrush.com.
The "On The Floor" hitmaker - who started dating her 26-year-old former back-up dancer, Casper Smart, just months after splitting from Marc - also spoke about the video for new single, "I Luh Ya Papi," and admits she enjoyed working with topless male models for the promo: "It was a lot of fun. Let me tell you something, guys have been doing these videos for years because it's fun to do. When I was doing the song, I felt like it was very tongue-in-cheek... the video, we decided to do the same thing.
Click to continue reading Jennifer Lopez's Divorce Inspired New Album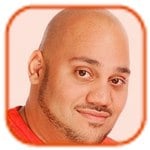 Posted by Andru Edwards Categories: Artist News, Collaborations, Gossip, Rumors, Upcoming Releases, Hip-Hop & Rap, Pop, R&B / Soul,
Kanye West thinks he has found the next Rihanna.
The "Blood On The Leaves" singer is reportedly working in the studio with "hip" 17-year-old singer Pia Mia Perez and he is hoping to transform her into a star like the "Diamonds" hitmaker who has achieved global chart success.
"Kanye is producing some tracks for her and he's quite involved. He believes she could be the next Rihanna. [He] thinks she's young, fresh and hip - totally his target audience. He's been consulting her on a lot of his creative projects, including the Kanye x APC collection," a source said.
Pia - who is best friends with Kylie Jenner - first stepped into the spotlight last year when a video of her singing Drake's "Hold On We're Going Home" in front of the Canadian rapper and Kanye at a dinner party hosted by Kylie's family, including Kanye's fiancee Kim Kardashian, went viral on the internet.
Click to continue reading Kanye West Found the Next Rihanna?
© Gear Live Media, LLC. 2007 – User-posted content, unless source is quoted, is licensed under a Creative Commons Public Domain License. Gear Live graphics, logos, designs, page headers, button icons, videos, articles, blogs, forums, scripts and other service names are the trademarks of Gear Live Inc.