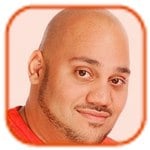 Posted by Andru Edwards Categories: Artist News, Gossip, Upcoming Releases, Rock,
Jack White admits he "almost never" speaks to his former bandmate Meg White.
The ex-White Stripes singer, whose band called it a day in 2011, has since forged his own successful solo career and claims hardly anybody he knows speaks to drummer Meg since the band split.
"I don't think anyone talks to Meg. She's always been a hermit. When we lived in Detroit, I'd have to drive over to her house if I wanted to talk to her, so now it's almost never," he told Rolling Stone.
Talking about how Meg's personality came to affect the pair's relationship, Jack explained, "She's one of those people who won't high five me when I get the touchdown. She viewed me that way of, 'Oh, big deal, you did it, so what?' Almost every single moment of the White Stripes was like that. We'd be working in the studio and something amazing would happen, I'm like, 'Damn, we just broke into a new world right there!' And Meg's sitting in silence. I remember hearing Ringo Starr say, 'I always felt sorry for Elvis, because in The Beatles we had each other to talk about what it felt like. Elvis was by himself.' I was like, '####, try being in a two-piece where the other person doesn't talk!'"
Click to continue reading Jack White: I Almost Never Speak to Meg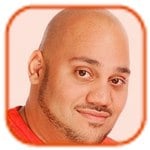 Posted by Andru Edwards Categories: Artist News, Concerts / Tours, Upcoming Releases, Pop, Rock,
Maroon 5 will release their new album V in September.
The "Moves Like Jagger" hitmakers have spent the last year recording material for their fifth album in Los Angeles, California and they've now announced that it will be available later this year. The Grammy award-winning band has also confirmed that they will be releasing a new single this summer before the album's release in the autumn.
Keyboardist Jesse Carmichael has been reunited with band members Adam Levine, Mickey Madden, James Valentine and Matt Flynn following his hiatus from the group while they recorded their fourth album Overexposed.
The band - who have also signed a worldwide tour deal with Live Nation and are expected to announce tour dates in the coming weeks - worked with producers Max Martin, One Republic's Ryan Tedder, Benny Blanco, Shellback and Sam Martin on V.
Click to continue reading Maroon 5 Announces New Album and Tour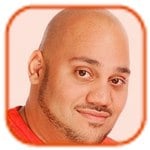 Posted by Andru Edwards Categories: Concerts / Tours, Reunions, Upcoming Releases, Pop, Reggae, Rock,
Culture Club has announced their first tour in 15 years.
The band - fronted by Boy George - will play 11 UK dates and will also head back into the studio to record new material with producer Youth, who has worked with Paul McCartney, The Verve and Embrace, for an album to be released early in 2015.
The "Karma Kameleon" hitmakers - Mikey Craig, Roy Hay, Jon Moss and Boy George - sold in excess of 100 million singles and over 50 million albums, and were one of the biggest pop bands of the 1980s. They achieved seven Top 10 hits in the UK and also had big success in American and Australia. Culture Club were also the first group since The Beatles to have three Top Ten hits in America from a debut album.
Boy George also recently released his first solo album is 20 years, This Is What I Do, and said being sober for six years has helped him to focus more on his career: "Certainly being sober clears things up, it gets rid of all the cobwebs in the clouds and you start to think about things in a more professional, functional manner. It's more a question of following my instincts. As an artist, you just follow what you feel, and it felt like the right time."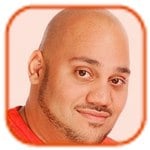 Posted by Andru Edwards Categories: Artist News, Upcoming Releases, Rock,
The Foo Fighters will star in a documentary following the making of their new album.
The five-piece band have announced an eight-part TV series airing on HBO and directed by the band's frontman Dave Grohl. Each episode will follow the "Rope" rockers' journey to a different US city - Chicago, Austin, Nashville, Los Angeles, Seattle, New Orleans, Washington DC and New York - where they'll visit legendary studios to record tracks for their eighth album.
The documentary will act as a follow up to Dave's award-winning directorial debut Sound City which followed the history of the recording studio Sound City Studios in Los Angeles, California and opened to commercial and critical acclaim in January last year.
"Dave's heartfelt passion for this project is contagious and his talent as a musician and filmmaker is undeniable. We are excited to go on this journey with him and the Foo Fighters for this insider's look at how regional music inspired them to create their own new music," said Michael Lombardo, president of HBO Programming.
Click to continue reading Foo Fighters Announce Documentary About New Album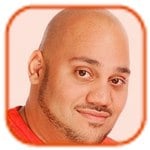 Posted by Andru Edwards Categories: Artist News, Upcoming Releases, Blues, Country, Folk, Rock,
Bob Dylan is working on a new album.
The 72-year-old singer has treated fans on his website bobdylan.com by posting a cover of Frank Sinatra's Full Moon & Empty Hearts, which will reportedly be featured on his 36th studio album.
A spokesperson for the musician told Rolling Stone, "This track is definitely from a forthcoming album due later on this year," which will be the follow-up to Tempest, which was released in 2012.
The song was written by Ted Mossmann and Buddy Kaye and was based around Sergei Rachmaninoff's 1901 composition "Piano Concert No. 2 in C Minor." However, Sinatra made the song famous and Dylan's version can now be streamed on his site.
Click to continue reading Bob Dylan Working on New Album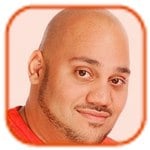 Posted by Andru Edwards Categories: Artist News, Upcoming Releases, Rock,
Morrissey has started using Twitter.
The "First Of The Gang To Die" singer joined the social media site in June 2009 but only posted his first message last night, writing, "Hello. Testing, 1, 2, 3. Planet Earth, are you there? One can only hope... [sic]."
The post has already been re-tweeted more than 14,000 times and he followed the tweet by, "Follow, follow, follow. Twitter is the perfect metaphor for...something. Dunno what [sic]."
The 54-year-old star has revealed the title track from his new album, World Peace Is None of Your Business, along with the artwork for the record.
Click to continue reading Morrissey Posts His First Tweets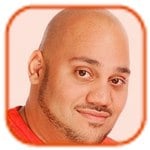 Posted by Andru Edwards Categories: Artist News, Collaborations, Upcoming Releases, Pop,
L.A. Reid has confirmed a Justin Bieber and Michael Jackson collaboration.
The 58-year-old producer behind Michael Jackson's posthumous album Xscape is planning something "really special" involving vocals from the late King of Pop and the 20-year-old singer.
Justin was originally supposed to feature on the track "Slave 2 The Rhythm" as part of Michael's latest offering until it was inadvertently leaked, causing the collaboration to be dropped from Xscape. "'Slave 2 The Rhythm' didn't include him [Justin] per my direction. That was something that was done separate and apart from me and it was leaked. If it hadn't been leaked it would have been featured but it sort of took the wrong turn. But you know what, we are going to revisit that and do something really special with Justin and Michael. I'm pretty sure," L.A. told Access Hollywood.
Click to continue reading L.A. Reid Confirms Michael Jackson and Justin Bieber Collaboration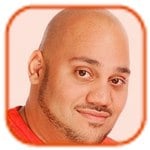 Posted by Andru Edwards Categories: Artist News, Gossip, Upcoming Releases, Pop, R&B / Soul,
Robin Thicke has penned a song to help win back Paula Patton.
The "Blurred Lines" hitmaker is said to have written a heartfelt track, titled "Get Her Back," on which he begs his estranged wife for another chance. The R&B star apparently intends to debut the track during his performance at the Billboard Music Awards.
According to TMZ, lyrics discuss how Robin is determined to "make it right" between the pair following the breakdown of their eight-year marriage in February amid rumors the R&B singer had cheated.
Memorable lyrics include, "I gotta get her, go get her back / I gotta treat her right / I gotta cherish her for life," and "I should've kissed you longer / I should've held you stronger / And I'll wait for forever for you."
Click to continue reading Robin Thicke Writes Song to Win Back Paula Patton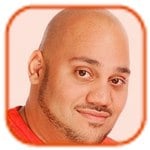 Posted by Andru Edwards Categories: Artist News, Collaborations, Upcoming Releases, Hip-Hop & Rap, R&B / Soul,
Usher has recorded a collaboration with Chris Brown.
The "Good Kisser" singer has confirmed the troubled R&B star - who is currently serving a prison sentence for violating the terms of his probation, stemming from a 2009 assault on pop star Rihanna - will feature on his upcoming eighth studio album and it seems the track will reflect on Chris' recent troubles.
"The song that we did together, I think it answers a lot of questions. There's a lot mystery, I think, about a lot of things and the reality is we all are human. And though we may all experience hardship, it's in those times that people should really rally and remember why you fell in love with the artist, why you fell in love with the person," Usher said.
The 35-year-old star admits he hasn't had a chance to talk to Chris, 25, since he was imprisoned, but says the "Loyal" singer was in a "good place" after leaving rehab for anger management issues in February.
Click to continue reading Usher and Chris Brown Collaborate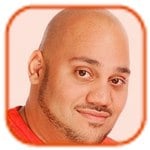 Posted by Andru Edwards Categories: Artist News, Collaborations, Upcoming Releases, Pop,
Madonna claims producer Diplo is a "slave driver" in the studio.
The "Hung Up" hitmaker is making music with Katy Perry's rumored boyfriend and admits he pushed her to her limits when the pair teamed up together. Madonna posted a photograph of her on a laptop on her Instagram account, with the caption, "Working with @Diplo got me like................WHAAaaat? [sic]."
She later added a photograph of herself looking tired after a long session working on new ideas and wrote, "Diplo is a slave driver! Got me working all hours of the night in the studio. Had to sneak into the bathroom! #clicclacclicclacbitchgetoffmyback [sic]."
Click to continue reading Madonna: Diplo Is a Slave Driver
© Gear Live Media, LLC. 2007 – User-posted content, unless source is quoted, is licensed under a Creative Commons Public Domain License. Gear Live graphics, logos, designs, page headers, button icons, videos, articles, blogs, forums, scripts and other service names are the trademarks of Gear Live Inc.