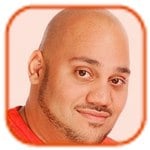 Posted by Andru Edwards Categories: Artist News, Gossip, Rumors, Upcoming Releases, Rock,
U2 won't release a new album until next year.
Although the band have performed live - appearing at The Oscars, The Golden Globes and on The Tonight Show Starring Jimmy Fallon - and debuted two new tracks, "Ordinary Love" and "Invisible," they are still trying to perfect songs for their new album.
"It seems to be taking longer for them to finish an album as they get older, but the great thing about U2 is that the whole of a record is always better than the sum of its parts. That magic that the band always seems to capture ... they have yet to capture it, a source told Billboard.
The album is being helmed by executive producer Danger Mouse and U2 - Bono, The Edge, Adam Clayton, and Larry Mullen - have scheduled further sessions with producers Ryan Tedder and Paul Epworth to complete the as-yet-untitled record.
Click to continue reading U2 Album Won't Be Released Until 2015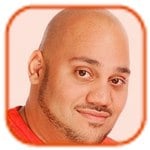 Posted by Andru Edwards Categories: Artist News, Alternative, Rock,
Kurt Cobain's former roommate is selling his belongings on the internet.
Items belonging to the Nirvana frontman, who committed suicide and was found dead in his home in Seattle, Washington in 1994, are being sold on Craiglist by a man claiming to have lived with the star in Capitol Hill in Washington.
Kurt's belongings include skis, a phone and video game, range between $25 and $80, which the old roommate had kept hold of for a number of years. "I have been holding on to a bunch of stuff that he left in a box when he moved out. He owed us rent and said he would get the box when he came back and gave us the money but he never came back, then when he was famous he never really talked to any of us again because Courtney [Love] never liked us," he wrote.
But the roommate, who was a bass player in Seattle rock band Gruntruck, insists he's not a fan of the Hole singer, so there are "no hard feelings" and he plans to sell more of Kurt's belongings. "I also have a lot more stuff of kurts, like magazine and clothes that i will be selling off soon. thank you for looking [sic]," he added.
Click to continue reading Kurt Cobain's Belongings for Sale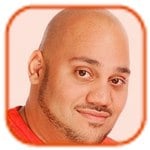 Posted by Andru Edwards Categories: Gossip, Reunions, Rumors, Alternative, Rock,
Morrissey claims he doesn't know anybody who wants The Smiths to reunite.
The former frontman, whose band split in 1987, also insists there aren't any bands he would like to see reform because he wants to remember how they were in their heyday:
"I don't know a single person who wants a Smiths reunion! There aren't any bands I [would] like to see again because your memory of them is how they were in their prime or at their best or at their most desperate, and you look to them to be someone that they no longer are."
The "First of the Gang to Die" singer also insists he was never influenced by The Beatles when he formed The Smiths with guitarist Johnny Marr, bassist Andy Rourke and drummer Mike Joyce in 1982. When asked about the 50th anniversary of the Fab Four's first trip to America, he revealed, "I thought four of their songs were magnificient, and if a band can give you four magnificent songs then that's good enough for me. But was I ever influenced by The Beatles? No."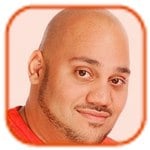 Posted by Andru Edwards Categories: Artist News, Collaborations, Gossip, Rumors, Upcoming Releases, Pop, R&B / Soul, Rock,
Adele is collaborating with Prince on a new track.
The "Skyfall" hitmaker has been discussing the possibility of recording a duet with the legendary singer for her upcoming third album. "The reason Adele only stayed a short time at Prince's gig at Ronnie Scott's in London was because it was just a business meeting and she had to get home. During their talks they got on like a house on fire. They want to work together for a track on her next album," a source said.
Click to continue reading Adele to Collaborate with Prince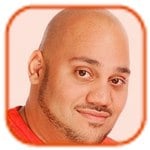 Posted by Andru Edwards Categories: Artist News, Concerts / Tours, Performances, Rock,
Guns N' Roses will perform nine shows in Las Vegas later this year.
Axl Rose and his bandmates have inked a deal with The Hard Rock Hotel & Casino to return for a short residency, dubbed No Trickery! An Evening of Destruction, in May and June.
The "November Rain" rockers, who previously performed a series of concerts titled Appetite for Democracy at the venue in 2012, will take to the stage at The Joint again on May 21, 24, 25, 28, 30, 31, and June 4, 6 and 7, 2014.
"If some is good, more is better! That's our take on welcoming back Guns N' Roses (GNR) to The Joint. Our first residency with GNR was fantastic in every way imaginable. The band and the fans loved the venue, and the business was great for everyone else involved. We want all of the Guns N' Roses fans across the globe to come see what one of the iconic rock 'n' roll bands can do when they have the best venue in the world to do it in, in a city made to party. We are gearing up for another epic residency," said Bobby Reynolds, vice president of booking for concert promoters AEG Live Las Vegas.
Click to continue reading Guns N' Roses Announce Residency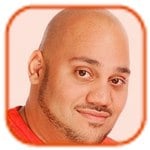 Posted by Andru Edwards Categories: Gossip, Industry News, Rumors, Rock,
Johnny Marr insists that The Smiths would have only signed to Factory Records over his "dead body."
The guitarist claims rumors they were refused a deal by Tony Wilson's famous label in the 1980s were a "crock of sh*t" and the band preferred being signed to London's Rough Trade.
"If you were a musician in Manchester at that time, it was almost the law that you went on your hands and knees and begged Tony Wilson for his papal blessing to stick you in the studio, and I wasn't about to do that. So much has been made of Factory apparently turning The Smiths down, but that's a crock of sh*t. The Smiths would have signed to Factory over my dead body ... I didn't want to be assimilated into the Factory aesthetic. Before we knew it, we would've had side-partings and khaki shorts, with bongos round our necks ... No disrespect to A Certain Ratio," he told NME.
The musician also said The Smiths - including Morrissey, Andy Rourke and Mike Joyce - looked like a band "all the f***ing time" and their jeans were specially manufactured by their manager, Joe Moss.
Click to continue reading The Smiths Never Wanted Factory Records Deal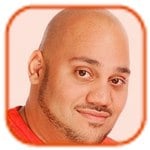 Posted by Andru Edwards Categories: Artist News, Gossip, Rumors, Alternative, Pop, Rock,
David Bowie's producer claims there are "astounding" tracks left over from recording sessions for the singer's 2013 album, The Next Day.
Tony Visconti spoke at the Music Producers Guild Awards on Friday, where he collected Bowie's innovation honour on the artist's behalf, and said
"two or three" unreleased tracks could be released. According to the BBC, he said he and Bowie were "very excited" by the reaction to the comeback album, which was nominated for the Mercury Music Prize.
"We were very excited with the reaction. Honestly I was in a daze for the first week, because keeping a secret for two years took quite a lot of lying. I almost started believing my own stories! No one believed that David Bowie was going to make another album and so the timing was perfect, because everyone kind of gave up on him," he said.
Click to continue reading David Bowie Has Unreleased Tracks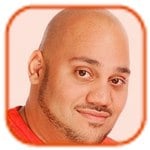 Posted by Andru Edwards Categories: Artist News, Alternative, Rock, New Releases,
Jared Leto doesn't find it difficult switching from his role as a frontman to being an actor.
The Thirty Seconds to Mars singer, whose recent performance in Dallas Buyers Club as transgender AIDS victim Rayon has seen him win a string of awards, insists moving between the two professions comes naturally to him.
"You could stick me in front of a pile of rubbish, and I'll make something out of it. It all comes from the same place, I'm a creative person, I find creative solutions to problems, and the difference is process. The process of making music is very intimate, because at least for me, and Thirty Seconds to Mars, I write the songs, my brother [Shannon] plays the drums, and we have so much responsibility from the music to the production to the videos to the design to the marketing to the tours and the production of the tours ... everything."
Click to continue reading Jared Leto Finds Juggling Acting and Music Easy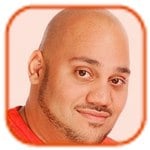 Posted by Andru Edwards Categories: Artist News, Concerts / Tours, Gossip, Reunions, Rumors, Rock,
Queen is expected to play gigs in America this summer with Adam Lambert.
Drummer Brian May has revealed the band - which also features Roger Taylor - are still working together and planning to perform with Adam Lambert replacing the late Freddie Mercury as frontman.
"We are ongoing, we can't help it, I think we all protested too much in the sense when Freddie went and we didn't want to talk about it and didn't want to be Queen for a while. But after a while you realize that people wanna hear the songs and see us do things. So, no matter what you call it, Roger and I do do stuff and I think we'll be doing some more stuff this summer in fact, probably in the States," Brian said.

When quizzed about who will stand in as a frontman for the band, the 66-year-old musician said, "We've been talking to Adam Lambert, you know we've already done some gigs with Adam, who is amazing."
Click to continue reading Queen to Play with Adam Lambert in US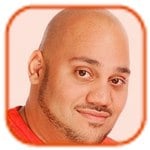 Posted by Andru Edwards Categories: Gossip, Leaks, Performances, Pop, R&B / Soul, Rock,
Prince says it's "cool" when fans share music.
The "Purple Rain" hitmaker has scoffed at reports he filed a $22 million lawsuit against 22 internet users who allegedly posted recordings of his live performances online. The 55-year-old musician insists he would never sue his own fans and is happy for them to share his songs as long as they are not doing so to make money.
Speaking at a press conference held at his friend Lianne La Havas' home to announce his upcoming London concerts on Tuesday, Prince told the BBC, "Nobody sues their fans. I have some bootlegs of Lianne but I wouldn't sell them. But fans sharing music with each other, that's cool... But when you hear something [on bootleg] you're just hearing something that's not finished."
Prince - who is about to release a new album with his band 3RDEYEGIRL - also revealed he has a large number of unheard music in the vaults at his Paisley Park home and studio, and he owns the rights to old archive of recordings that he may release in future: "A song from 1985 might come out in 2021. I have a whole organization who look after stuff."
© Gear Live Media, LLC. 2007 – User-posted content, unless source is quoted, is licensed under a Creative Commons Public Domain License. Gear Live graphics, logos, designs, page headers, button icons, videos, articles, blogs, forums, scripts and other service names are the trademarks of Gear Live Inc.