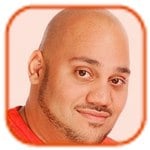 Posted by Andru Edwards Categories: Artist News, Upcoming Releases, Blues, Country, Folk, Rock,
Bob Dylan is working on a new album.
The 72-year-old singer has treated fans on his website bobdylan.com by posting a cover of Frank Sinatra's Full Moon & Empty Hearts, which will reportedly be featured on his 36th studio album.
A spokesperson for the musician told Rolling Stone, "This track is definitely from a forthcoming album due later on this year," which will be the follow-up to Tempest, which was released in 2012.
The song was written by Ted Mossmann and Buddy Kaye and was based around Sergei Rachmaninoff's 1901 composition "Piano Concert No. 2 in C Minor." However, Sinatra made the song famous and Dylan's version can now be streamed on his site.
Click to continue reading Bob Dylan Working on New Album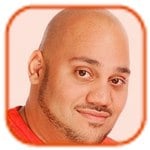 Posted by Andru Edwards Categories: Artist News, Upcoming Releases, Rock,
Morrissey has started using Twitter.
The "First Of The Gang To Die" singer joined the social media site in June 2009 but only posted his first message last night, writing, "Hello. Testing, 1, 2, 3. Planet Earth, are you there? One can only hope... [sic]."
The post has already been re-tweeted more than 14,000 times and he followed the tweet by, "Follow, follow, follow. Twitter is the perfect metaphor for...something. Dunno what [sic]."
The 54-year-old star has revealed the title track from his new album, World Peace Is None of Your Business, along with the artwork for the record.
Click to continue reading Morrissey Posts His First Tweets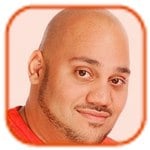 Posted by Andru Edwards Categories: Artist News, Concerts / Tours, Rock,
Morrissey was attacked on stage as he kicked off his North American tour last night.
The former Smiths frontman performed at San Jose's City National Civic and was mobbed by fans during a stage invasion at the end of the show, after a number of people from the audience went up to hug the star. He ignored them and carried on singing "One Day Goodbye Will Be Farewell" until fans started slamming into him and he cut the show off mid song after he was knocked down.
The 54-year-old singer, who was helped backstage by security, played a 20-song set before the interruption after a number of tour postponements due to ill health. Morrissey was told by doctors to take it easy after suffering from a bleeding ulcer, double pneumonia and a throat condition in January last year.
He is now back to his best and debuted three new songs during last night's gig - "The Bullfighter Dies," "Earth Is The Loneliest Planet" and the title track from his forthcoming album, "World Peace Is None Of Your Business."
Click to continue reading Morrissey Attacked on Stage as He Kicks Off Tour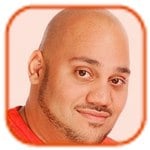 Posted by Andru Edwards Categories: Gossip, Release Dates, Upcoming Releases, Rock,
Coldplay is planning to release another album next year.
The "Paradise" hitmakers, whose new record Ghost Stories will be released next month and is a departure from their usual sound, are reportedly planning a more commercial follow-up album in 2015. "Ghost Stories is sort of a low-key release for Coldplay, if that's possible. It's their chance to try out some different ideas on a smaller scale before coming back next year with a more traditional record," a source said.
The band - featuring Chris Martin, Jonny Buckland, Guy Berryman and Will Champion - have been experimenting with their sound in a similar way to Radiohead and U2 did in the middle of their careers by recording more atmospheric tracks. "U2 did it with Achtung Baby and Zooropa. And it's no secret Coldplay have always admired Radiohead. They did a similar thing with their experimental Kid A album in 2000, returning a year later with sister release Amnesiac. It's that kind of idea," the source continued.
Click to continue reading Coldplay to Release Another Album Next Year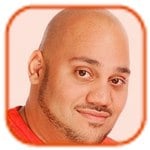 Posted by Andru Edwards Categories: Artist News, Gossip, Reunions, Rumors, Rock,
Johnny Depp is planning to reunite with his old band.
The 50-year-old star is reportedly planning on putting his acting career on hold so that he can get back together with his former band The Kids, whom he split from 30 years ago.
"It's something he's wanted to do for a while. He's a frustrated rocker and for all the success he's had as an actor, he still wishes he could make it in the music world," a source said.
The Pirates of the Caribbean actor is said to have been encouraged by his new fiancee Amber Heard, whom he met on the set of 2011 film The Rum Diary, to reclaim his position as lead guitarist in the rock band. "This will be his chance to live out his fantasies and see what might have been. But he's nervous the music critics might give him a hard time. The Kids decided to part ways in 1984 after moving from Florida to Los Angeles when Johnny landed a role in A Nightmare On Elm Street," the source said. "They've played the odd gig since but it's 30 years since they officially called it a day. Johnny thinks it's the perfect opportunity for them to go on tour and maybe even record an album. The band changed their name to Six Gun Method before they split so it will probably be under that name."
Click to continue reading Johnny Depp to Reform Rock Band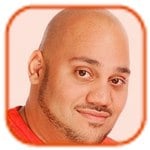 Posted by Andru Edwards Categories: Artist News, Upcoming Releases, Rock,
Kurt Cobain has inspired a new comic book.
The late Nirvana frontman will have his life documented in a new animated biography - which documents the rock singer's rise to fame and battle with drugs in his last few years.
The book, entitled Tribute: Kurt Cobain, will be released on April 9, to coincide with the anniversary of Kurt's death on April 4, 1994, after he committed suicide. "Not only is this a great way to understand the importance of his contribution to music, but it is a great tool for kids to read about him in a different medium. Our biography comic books are now taught in schools and libraries for students and reluctant readers," Darren G. Davis of Bluewater Publishing said in a statement.
The "Smells Like Teen Spirit" hitmaker's biography follows a string of celebrity biopics by Bluewater Publishing, with notable books in their tribute series looking at the lives of John Lennon, Paul McCartney, Jimi Hendrix, Jim Morrison and Keith Richards.
Click to continue reading Kurt Cobain Inspires New Comic Book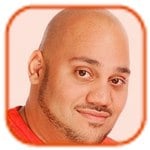 Posted by Andru Edwards Categories: Artist News, Collaborations, Upcoming Releases, Folk, Rock,
Marcus Mumford is using unheard Bob Dylan lyrics for a new project.
The Mumford and Sons frontman has penned new words to unfinished tracks written by the legendary folk singer in the late sixties during his The Basement Tapes period, for a new album entitled Lost On The River: The New Basement Tapes.
"These are not B-level Dylan lyrics. They're lyrics he just never got around to finishing," producer T Bone Burnett - who also worked with Elvis Costello, 59,for the project - told the LA Times newspaper.
Dylan's 1975 album The Basement Tapes was mostly recorded in the basement of the The Band's Big Pink House - a home the Canadian-American rock group shared in New York - after they toured with the singer in 1966, however this time the material is being recorded at Hollywood's Capitol Studios.
Click to continue reading Marcus Mumford to Pen Unheard Bob Dylan Tracks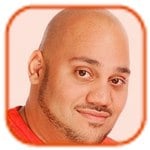 Posted by Andru Edwards Categories: Artist News, Gossip, Alternative, Rock,
Kurt Cobain's childhood home could be turned into a museum.
Fans of the late Nirvana singer have joined a campaign to raise money to turn the property in Aberdeen, Washington into a tourist attraction. The "Numb" singer's mother, Wendy O'Connor, put the bungalow on the market last year for $500,000, even though it was only valued for about $67,000 and now fan journalist Jaime Dunkle has now set up a page on website GoFundMe to try and pull in $700,000 to "[make] sure this house is memorialized by us fans so it doesn't end up in the clutches of capitalist greed."
She said she sent information about herself to Kurt's mother to prove that she wasn't a "crazed fan" and was serious about trying to raise the money. "I used to be in the American Criminal Justice Association, so I made a long list of everything I've ever done and emailed it to the real estate agent, and she said she was forwarding it to Mrs O'Connor. After that, they started taking me more seriously, I think. It took weeks of phone calls and emails, but I successfully set up an appointment to see the house. I deliberately arranged it to be on what would have been Kurt Cobain's 47th birthday," Jaime told the Broward-Palm Beach New Times.
Click to continue reading Kurt Cobain's Home Could Become a Museum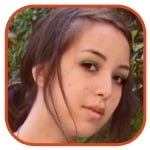 Posted by Robin Paulson Categories: Concerts / Tours, Gossip, Rock,
Due to the apparent suicide of Mick Jagger's longtime partner L'Wren Scott, The Rolling Stones have canceled the remainder of their concerts Down Under until further notice.
"The Rolling Stones are deeply sorry and disappointed to announce the postponement of the rest of their 14 ON FIRE tour of Australia and New Zealand following the death of L'Wren Scott... Mick Jagger, Keith Richards, Charlie Watts and Ronnie Wood wish to thank all of their fans for their support at this difficult time and hope that they will fully understand the reason for this announcement," show promoters stated yesterday.
There is no word yet as to when the band intends to honor the postponed shows, but the notice advised fans to hold onto their tickets: "Information will be made available via rollingstones.com and frontiertouring.com as soon as available."
Jagger had been dating Scott - who was a former model and fashion designer with her own eponymous label - since 2001.
Read More

| People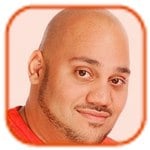 Posted by Andru Edwards Categories: Collaborations, Covers, Pop, Rock,
Miley Cyrus and Flaming Lips are recording a Beatles cover.
The "Adore" hitmaker and the rock band have announced they have teamed up in the studio and are in the process of creating their own version of the 1967 hit "Lucy In The Sky With Diamonds."
Frontman Wayne Coyne took to Instagram yesterday to announce the collaboration. He posted a picture of Miley, 21, in the studio, accompanied with the caption, "Miley in the studio vomiting diamonds while singing Lucy In The Sky With Diamonds!! If you're a Beatles and John Lennon freak you gonna love love love this track!! Got Andrew from MGMT too!!!! [sic]."
Wayne, 53, hinted at a possible collaboration last Friday when he posted a picture of Miley rolling a cigarette, but he failed to divulge too much information. "Recording with Miley... High as f**k..." he wrote.
Click to continue reading Miley Cyrus and Flaming Lips Record Beatles Cover
© Gear Live Media, LLC. 2007 – User-posted content, unless source is quoted, is licensed under a Creative Commons Public Domain License. Gear Live graphics, logos, designs, page headers, button icons, videos, articles, blogs, forums, scripts and other service names are the trademarks of Gear Live Inc.