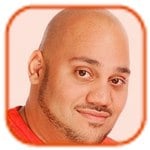 Posted by Andru Edwards Categories: Artist News, Reunions, Upcoming Releases, Hip-Hop & Rap,
OutKast stars Big Boi and Andre 3000 are working on solo albums.
The group's producer Mr. DJ has revealed the pair are at Stankonia Studios in Atlanta recording material for their own projects and not an OutKast album, after the duo announced they will reform to play 40 festivals this year. Mr. DJ told Revolt TV that Andre 3000 is set to release his debut solo album in coming months, while Big Boi is working on his third solo LP, the follow-up to 2012's Dangerous Lies and Vicious Rumors.
The producer suspects the duo, who are kicking off their tour by headlining Coachella in California this April, will reunite after the gigs and plan new material. "I get the feeling that the energy and camaraderie from the tour will bring everything full circle. We may make it back in for an album following that," he explained.
Click to continue reading OutKast Recording Solo Records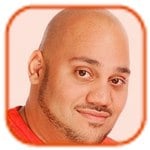 Posted by Andru Edwards Categories: Awards, Gossip, Performances, Reunions, Rumors, Alternative, Rock,
Ringo Starr is reuniting with Paul McCartney to mark 50 years since the Beatles arrived in America.
The pair will join forces for a TV tribute to their appearance on The Ed Sullivan Show, which is linked with this year's Grammy Awards, although they have not confirmed they will perform at the ceremony.
"To celebrate the 50 years since we landed in New York in February [1964], they are putting on a big show on Monday and we will be doing it there," Ringo said in Los Angeles.
The last two surviving Beatles will work together on a one-off show which will be filmed on January 27, the day after the Grammy Awards, at the Ed Sullivan Theater. The Night That Changed America: A Grammys Salute to The Beatles, will pay tribute to their legacy with performances from the likes of John Mayer and The Eurythmics. There is also speculation that the pair will perform alongside Beyonce, Daft Punk and Lorde at the ceremony and the rumors are yet to be denied.
Click to continue reading Ringo Starr Reunites with Paul McCartney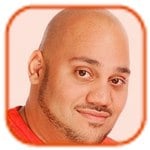 Posted by Andru Edwards Categories: Gossip, Reunions, Rumors, Pop,
Victoria Beckham won't perform with the Spice Girls ever again.
The 39-year-old fashion designer admits it was an "incredible honor" to sing with Geri Halliwell, Emma Bunton, Mel B and Mel C at the London Olympics closing ceremony in 2012, but thinks it was the perfect time for the group - who separated in 2000 and undertook a reunion tour in 2008 - to call it a day for good.
"I won't ever do it again. Doing the Olympics was an incredible honor. I was so proud to do it; proud to be British... That was a perfect time to say, 'That's great. Thank you to everybody, but no more.' Sometimes you've got to know when it's time to leave the party," she said.
While Victoria is now a successful fashion designer, she thinks her previous pop career helped her in her current work. Speaking to Spain and Italy's Vanity Fair magazines, she said, "The Spice Girls were successful because we celebrated women. That's why I do what I do today."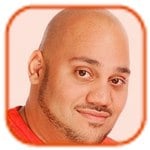 Posted by Andru Edwards Categories: Artist News, Concerts / Tours, Gossip, Reunions, Rumors, Pop,
The Spice Girls have been offered $41 million for a Las Vegas reunion but only if Victoria Beckham is part of the show.
The iconic pop group would love to reform to celebrate their 20th anniversary this year, with several major venues keen to host the comeback. "A Spice Girls reunion in Vegas could easily generation $100 million worth of PR in a few weeks and earn the group $41 million in the process. There's huge interest from various major casinos and hotels so it's just a case of whether the girls can persuade Victoria to change her mind on the project," a source said.
The fashion designer - nicknamed Posh Spice during her time in the "Wannabe" group - is said to have given her former band mates permission to reform as a four piece, but the deal is only for a full reunion. "Posh is more than happy for the four girls to do it without her but the problem is the offer is only on the table for all five of them," the source added.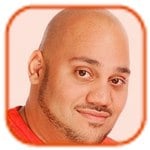 Posted by Andru Edwards Categories: Gossip, Reunions, Rumors, Rock,
The Smiths' former drummer Mike Joyce insists he will never read Morrissey's autobiography.
The 50-year-old musician was with the band until they split in 1987 and later sued Morrissey and Johnny Marr over unpaid royalties, which is discussed in the book. Speaking to the new issue of Q magazine, Mike said, "I've not read the book, and I never will. I've got a pretty good idea of what's in there. I don't want to go down that route of putting out a statement saying that this or that is wrong."
However, he added that he would still be keen to take part in a Smiths reunion, saying, "Of course, we'd all do it we were asked. We were one of the greatest bands ever. As a performer, there was nobody better than Morrissey. But a reunion is never going to happen."
In November last year Johnny Marr was joined onstage by his former bandmate Andy Rourke in New York. The bass player accompanied him on two Smiths songs, "How Soon Is Now?" and "Please, Please, Please, Let Me Get What I Want," during Johnny's sold out headline show at Webster Hall in Manhattan.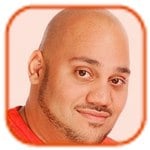 Posted by Andru Edwards Categories: Collaborations, Concerts / Tours, Gossip, Reunions, Rumors, Hip-Hop & Rap,
OutKast is set to reunite at Coachella 2014.
Producer Rico Wade has confirmed Andre 3000 and Big Boi will be gracing the stage at this year's festival after a seven-year hiatus. Rico told music website Stereogum that he wants his cousin, rapper Future, to join the pair at their reunion in California in April.
"As we bide our time in the lobby, he [Rico] affably spills the beans about unreleased Andre 3000 solo songs from a decade ago and his hopes to score Future a cameo during OutKast's reunion sets at Coachella. Eventually he pulls out his iPhone and plays me a Future/Andre collaboration he produced called 'Benz Bitch' that's earmarked for Honest [Future's next LP]. It's yet another side of Future and one rarely heard: brainy, libidinous space-age funk mined from Stankonia's dankest caverns, an homage to his Dungeon Family roots," the article reads.
Click to continue reading OutKast Set to Reunite at Coachella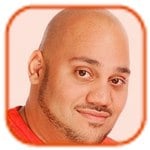 Posted by Andru Edwards Categories: Artist News, Concerts / Tours, Performances, Reunions, Rock, New Releases,
Ozzy Osbourne saw a dog at one of his concerts wearing a sign that read, "Please don't eat me!"
The legendary hellraiser, who famously bit the head off a bat on stage in 1982, said there have been many surreal moments during this year's Black Sabbath reunion tour. "At one of this year's gigs, somebody let a dog go with a sign on its leg saying, 'Please don't eat me!'" he told The Sun.
Ozzy spoke about winding up his band mates, including bassist and chief Sabbath lyricist Geezer Butler. "Geezer is a vegetarian. When he walked off the stage, I said, 'Does your wife eat meat?' And he replies, 'Yeah.' So I said, 'What, do you have a funeral every time she has a bacon sandwich?'" he explained.
Ozzy, who has been sober for nearly a year after relapsing into drink and drugs, said he's nearly injured himself on stage every night and is shocked by the band's massive success after releasing their monumental album 13 and being nominated for three Grammy Awards: "Every night, I've slipped on the stage. I nearly fell in the f***ing orchestra pit. I mean it's tough on the other guys. When they're all getting serious, I make them laugh and they all get p***ed off. Nothing's rehearsed with me. One day, I'll just put a bucked on my head. 'Just when you think things might be winding up, it gets bigger than ever. Honestly I'm in shock. I keep thinking I'm the luckiest guy in the world. It's been a dream."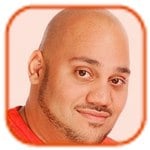 Posted by Andru Edwards Categories: Artist News, Reunions, Upcoming Releases, R&B / Soul, Reggae, Rock,
Boy George has revealed Culture Club are going to release new music.
The "Do You Really Want to Hurt Me" hitmakers haven't put out any new material since 1999, but the singer has confirmed they will start writing the album in January. "It will be a new record, completely new. There's no point just doing it for nostalgia ... We're certainly going to do it," he told The Sun.
The group's guitarist Roy Hay met up with Boy George last week in Los Angeles to discuss plans, and Culture Club are aiming to record the new record early next year ahead of a release later in 2014. The "Karma Chameleon" quartet - completed by Mikey Craig and Jon Moss - could end up working with Brian Eno, famous for producing music by the likes of Depeche Mode, Coldplay and U2.
"There's some interesting ideas about who we want to work with. It's got to be really good," Boy George said.
Click to continue reading Boy George: New Culture Club Album Set for 2014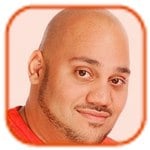 Posted by Andru Edwards Categories: Artist News, Concerts / Tours, Gossip, Reunions, Rock,
Mick Jagger wants to tour with the Rolling Stones again next year.
The 70-year-old singer says the group's gigs at Glastonbury in June and London's Hyde Park in July were "perfect" and a "great ending" to their tour of Europe and North America, marking the band's 50th anniversary, and he was so "blown away" by the performances he wants to hit the road again.
"This summer was really good for us. I feel really happy and I had a really fantastic time in the last year. It was a great ending at Glastonbury and Hyde Park. We were blown away. I'd love to do it again," he said.
Mick's bandmate Keith Richards - who completes the group alongside Ronnie Wood and Charlie Watts - recently said the "Brown Sugar" hitmakers were keen to do a 60th anniversary tour as well: "I've been hooked on everything once or twice in my life. The one thing I can't kick is playing with the Rolling Stones. All these zeros that keep zooming by ... 30, 40, 50 years. I don't really see any reason why there shouldn't be a 60th. Either that or we croak [die] on the job."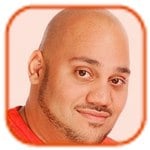 Posted by Andru Edwards Categories: Gossip, Reunions, Rumors, Rock,
Slash remains positive about reuniting the original members of Guns N' Roses.
The legendary "Nightrain" guitar player is open to the idea of getting back on stage with Steven Adler, Duff McKagan, Izzy Stradlin and Axl Rose, but says they haven't discussed it. "It's not something that any of us have reached out to each other and said that we wanted to do thus far. So, rather than be a pessimist and say, 'No, it'll never happen,' it's not like I'm harboring a lot of resentment. If it happens one day, it happens. If it doesn't, I don't think anybody's losing any sleep over it."
Guns N' Roses became one of the biggest bands in the world with their debut album Appetite for Destruction in 1987, but by 1994, the only original member left in the group was Axl, who continues to perform with the a different line up to this day. The original members were all scheduled to attend the band's induction to the Rock 'n' Roll Hall of Fame in Cleveland, Ohio, last year, but Axl pulled out, and was booed at the ceremony.
© Gear Live Media, LLC. 2007 – User-posted content, unless source is quoted, is licensed under a Creative Commons Public Domain License. Gear Live graphics, logos, designs, page headers, button icons, videos, articles, blogs, forums, scripts and other service names are the trademarks of Gear Live Inc.