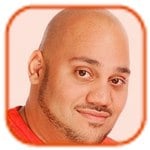 Posted by Andru Edwards Categories: Concerts / Tours, Performances, Pop, New Releases,
Lady Gaga played the "biggest show" ever staged in Costa Rica.
The "You and I" singer brought her Born This Way Ball to the Estadio Nacional de Costa Rica stadium in San Jose on Saturday night and was told it was the most attended concert in the history of the Central American country. "In Costa Rica tonight for stadium show. Thank you so much to everyone for buying a ticket to the BTWBALL. I will leave my heart on the stage ... Thank you Costa Rica, they told me it was the biggest show and turnout they've ever had. means so much to me. luckiest girl alive. (sic)" she wrote on her Twitter.
Gaga's stage spectacular even eclipsed a massive heavy metal concert by Metallica, and the 26-year-old pop superstar is thrilled with her achievement.
Click to continue reading Lady Gaga Plays Biggest Show Ever Staged in Costa Rica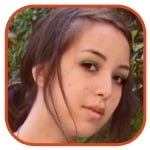 Posted by Robin Paulson Categories: Artist News, Gossip, Music Videos, Videos, Pop, Rock, New Releases,
Native American fans of No Doubt have protested against the band's latest music video for their song, "Looking Hot," prompting the group to pull it from YouTube.
The ska-rock band addressed complaints about the video - which sees the band don Native American and cowboy garb - on their website:
"As a multi-racial band our foundation is built upon both diversity and consideration for other cultures. Our intention with our new video was never to offend, hurt or trivialize Native American people, their culture or their history.
Click to continue reading No Doubt Pulls Controversial "Looking Hot" Music Video
Read More

| E! News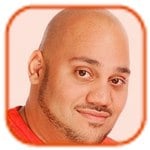 Posted by Andru Edwards Categories: Gossip, Rumors, Country, Pop, New Releases,
Taylor Swift's song "The Last Time" is allegedly about her ex-boyfriend Jake Gyllenhaal.
The "We Are Never Ever Getting Back Together" singer - whose new album Red sold 1.2 million copies last week - has revealed the break-up song is about an "unreliable guy" and refers to a Hollywood lifestyle sparking rumors it is about the 31-year-old Love And Other Drugs actor.
The 22-year-old singer, who dated Jake for a few months last year - told Guy Raz on National Public Radio, "The idea was based on this experience I had with someone who was kind of this unreliable guy. You never know when he's going to leave, you never know when he's going to come back, but he always does come back. It's a really fragile emotion you're dealing with when you want to love someone, but you don't know if it's smart to."
Last year it was reported that Jake both initiated their relationship and decided to end it because he couldn't stand the attention, leaving Taylor devastated."He said he wasn't feeling it anymore and was uncomfortable with all the attention they got. He also said he could feel the age difference. Taylor is really upset. We told her not to move so fast with this but she didn't listen," a source said at the time.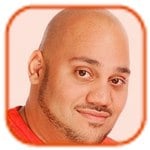 Posted by Andru Edwards Categories: Concerts / Tours, Hip-Hop & Rap, Pop, New Releases,
Rihanna is to perform seven concerts in seven days in seven different cities.
The "Diamonds" singer has announced her 777 tour which will kick off in London on November 14 and will then stop at Paris, Toronto, Berlin, Paris, Stockholm and New York. Rihanna will travel on a special Boeing 777 jumbo jet for the shows which are being held to mark the release of her seventh album Unapologetic.
The plane will be able to carry 200 people and the 24-year-old pop superstar has invited 150 journalists from 82 countries and a lucky group of Rihanna Navy fans to join her and her entourage on the whistle-stop tour which concludes on November 19. Rihanna has also already ordered a champagne-filled rider for the plane and has promised her fans she will perform mid-air.
"Rihanna has asked for hundreds of bottles of Armand de Brignac champagne. She has pledged to get on the loudspeaker during the trip and perform on the plane. She's also asked for blankets and pillows branded with her logo," a source told The Sun.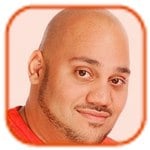 Posted by Andru Edwards Categories: Artist News, Concerts / Tours, Country, Pop, New Releases,
Taylor Swift has announced a 58 date concert tour.
The "We Are Never Ever Getting Back Together" singer will tour the US and Canada in support of her new album Red in the spring and summer of 2013 and can't wait to get on the road to play for her fans.
"As you may know my new album Red is finally out and I am so happy about that and I am beyond excited to tell you that I cam coming back out on tour next year and I can't wait to play these songs for my fans. We are starting with 58 shows in 45 cities in 29 states and three provinces. Nine stadiums and 36 arenas. We're starting on March 13th, that's my lucky number, in Omaha, Nebraska, through until September," she said in a video announcement on her website.
Taylor also revealed her support act will be her close friend Ed Sheeran: "I'm bringing someone pretty amazing with me on tour to open up the shows...Ed Sheeran. The first tickets go on sale on November 16 and you can find all of the information at Taylorswift.com."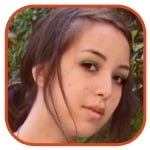 Posted by Robin Paulson Categories: Artist News, Gossip, The Charts, Pop, New Releases,
She might not be flying like a bird with her latest album sales, but Nelly Furtado won't let that stop her from making music.
Her new album, The Spirit Indestructible, is the follow-up to her 2009 Spanish-language album Mi Plan. Before that was her career-boosting album Loose, which featured her hit single, "Promiscuous." The Spirit Indestructible failed to meet album expectations, selling a mere 6,000 copies (debuting at 79 on Billboard) compared to Loose's 219,000 in its first week (in which it debuted at number one).
"Just like a lot of my albums, actually. I have very few albums that debut high," Furtado said. "I've had kind of everything happen to me commercially and at different levels," she says. "I've had different scenes and I've dabbled in a lot of markets so I see the music world as very global and I'm always looking for new avenues and opportunities, so one chart or anything doesn't necessarily [mean anything]."
Click to continue reading Poor Album Sales Don't Bother Nelly Furtado
Read More

| Huffington Post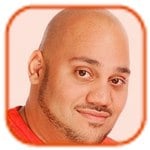 Posted by Andru Edwards Categories: Artist News, Music Videos, Videos, Hip-Hop & Rap, Pop, New Releases,
Lady Gaga has blasted Die Antwoord over Twitter. The "Born This Way" singer was outraged at the South African duo's new song "Fatty Boom Boom" which makes fun of the pop star and her eccentric stage performances.
The video features a man dressed in Gaga's iconic meat dress taking a violent sightseeing trip around Johannesburg, before giving birth to a prawn and being mauled by a lion on the street. The 26-year-old singer hit back at the controversial rappers in a tweet which parodies their song lyrics, saying, "i fink u freaky but you don't have a hit. hundred thousand tickets sold in SA. #thatsmys**t... i guess its not a good idea to tell someone you're a fan. never mind! we get it, you're not a little monster. (sic)"
Click to continue reading Lady Gaga Slams Die Antwoord in Twitter Row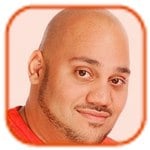 Posted by Andru Edwards Categories: Gossip, Alternative, Pop, New Releases,
Marina and the Diamonds felt some fans "wouldn't allow" her to be a pop artist on Electra Heart.
The singer's second album took a more chart-friendly direction away from her indie roots, and while she was initially unsure, she is now happy some people would criticize her for it.
"I think that I wasn't allowed to change and that deep down I wanted to write a pop album and to be a popstar. For some reason, I felt like people wouldn't allow me to do that, which is stupid because I love the album. So I should have just never said anything and accepted that some people would have said 'she's not credible anymore' and that some people would start to be a fan of me, because that's what always happens when you change your music."
Marina - real name Marina Diamandis - worked with pop producer Dr. Luke on the album, and says he changed the entire way some of the songs were presented:
Click to continue reading Marina and the Diamonds Not Worried About Being Pop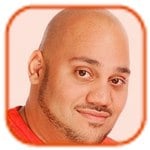 Posted by Andru Edwards Categories: Artist News, Gossip, Alternative, Rock, New Releases,
Amanda Palmer has spent all of the $1.2 million she raised to make her new album. The "Coin Operated Boy" singer got the astronomical amount by going directly to fans to fund her solo album, Theatre Is Evil, and although all the money has gone, it's all been spent wisely on her career.
"It's all gone. People look at it and they see a giant pile of money, but we're running a business. It doesn't make you rich, it just means that your volume of business has increased. The production of the CD, vinyl and art book, including shipping costs, was $300,000 alone. All the money [went] directly back on the product, the stage show, and the videos. I'd much rather live that way than make a compromised product."
Click to continue reading Amanda Palmer Spends $1.2 Million Made from New Album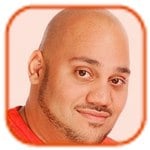 Posted by Andru Edwards Categories: Gossip, Reunions, Pop, Reggae, Rock, New Releases,
No Doubt never intended their break to be as long as it was.
The "Hey Baby" hitmakers - made up of Gwen Stefani, Tony Kanal, Adrian Young and Tom Dumont - have just released their first new album for 11 years, Push and Shove, and they admit when they first decided to go on hiatus in 2004 they never realized it would take so many years to get back together.
During an appearance on UK TV show This Morning, Gwen said, "We actually never were apart [as friends], I mean, we always planned to do another record."
Adrian revealed, "There was a pause. I mean we had talked about making another record, but we just didn't know how long it was going to take in between... What people don't really realize is that we saw each other quite often, but we all started having families. So there were a few years off and then we got back together and worked on the record."
Click to continue reading No Doubt Wanted a Shorter Hiatus
© Gear Live Media, LLC. 2007 – User-posted content, unless source is quoted, is licensed under a Creative Commons Public Domain License. Gear Live graphics, logos, designs, page headers, button icons, videos, articles, blogs, forums, scripts and other service names are the trademarks of Gear Live Inc.