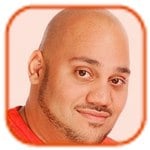 Posted by Andru Edwards Categories: Pop, New Releases,
Demi Lovato's new album helped get rid of her demons.
The "Heart Attack" singer found writing her fourth record, Warrior, very "therapeutic" and healing after spending time in rehab for an eating disorder and self-harm issues in 2010.
"My life has changed so much. I am vulnerable and honest in this record, the way I've always wanted to be. I was ready to come out of the darkness. Writing this album was therapeutic, it helped me get rid of my demons. I am a warrior now - I've been through so much in the past years, it was hard to find the courage to get out of it and write about it, I was afraid no one would understand my message."
The 20-year-old star admits being catapulted to fame on the Disney channel in her teens left her confused as to which direction to go in, and she fell prey to "temptations." Demi said, "I spent so much time trying to figure out what the right thing to do was, that I got distracted along the way by fun and temptations and that's why I ended up in rehab at 18."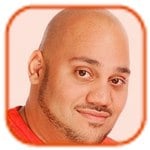 Posted by Andru Edwards Categories: Gossip, Dance, Electronic, Pop, New Releases,
Liam Gallagher has blasted Daft Punk's new single.
The Beady Eye frontman insists he could've written "Get Lucky" in "a f***ing hour" and can't understand the "fuss" surrounding the French duo's track, which has already sold half a million copies in the UK.
"I'd write that in a f***ing hour. I don't know what the fuss is about, you know what I mean? It's like f**k off, give me a f**king break," he ranted.
Daft Punk - which is made up of Thomas Bangalter and Guy-Manuel de Homem-Christo - famously keep their real identities hidden, but Liam is not a fan of their helmetted-robot outfits: "I am not going to have people wear disguises. Take your f***ing helmet off. Let's see what you look like sans helmet, whatever you're called."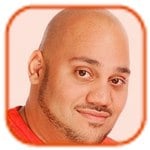 Posted by Andru Edwards Categories: Collaborations, Gossip, Electronic, Pop, New Releases,
Daft Punk thinks Auto-Tune is ruining pop music. Though the duo - Guy-Manuel de Homem-Christo and Thomas Bangalter - like experimenting with the vocal-tweaking software in a "fun" way, they think it is over-relied on to make a singer's voice sound perfect.
"Pop music is into the uncanny valley. For example, take Auto-Tune. Auto-Tune as an effect is very fun. We put it in the same category as the wah-wah pedal. It's pleasing to the ear and creates those funky artefacts, a bit like the clavinet in Stevie Wonder's 'Superstition.' The other use of Auto-Tune is the invisible one, where you put the voices of the performers in and you set the thresholds so you can't hear the Auto-Tune is there. It makes the voice 'perfect.' If you're using it to solve small imperfections, you're creating something that isn't human. Would you Auto-Tune Roger Daltrey on 'Tommy'? Or Simon & Garfunkel? It stops being a fun effect and becomes like a clone from a terrifying sci-fi movie," Thomas said.
Despite their success as dance music pioneers, the "Get Lucky" duo admit they have always secretly wanted to be like The Strokes, whose frontman Julian Casablancas is one of their collaborators on new album Random Access Memories.
Click to continue reading Daft Punk Think Auto-Tune Ruins Music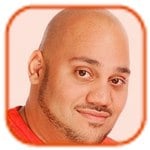 Posted by Andru Edwards Categories: Artist News, Gossip, Pop, R&B / Soul, New Releases,
Kelly Rowland has admitted to being jealous of Beyonce's success in a new song.
The singer has released a new confessional ballad titled "Dirty Laundry," in which she reveals her envy of her former Destiny's Child bandmate's solo success and also sings about a past abusive relationship. On the track, which Kelly posted on her SoundCloud web page, she laments, "When my sister on stage, killing it like a motherf***er, I was in a rage, feeling it like a motherf***er. Went our separate ways but I was happy she was killin' it. Bittersweet she was up, I was down. No lie, I feel good for her but what do I do now? Post-Survivor, she on fire. Who wanna hear my bulls**t."
Childhood pals Beyonce, 31, and Kelly, 32, formed their chart-topping girl group in 1992 as young girls and would go on to become worldwide stars together as the band found fame with hits such as "Say My Name" and "Bootylicious."
Click to continue reading Kelly Rowland Admits Her Jealousy of Beyonce in New Song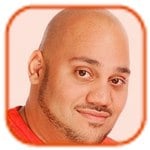 Posted by Andru Edwards Categories: Artist News, Alternative, Rock, New Releases,
Jared Leto went on a journey through a "magical land" while writing Love Lust Faith + Dreams.
The 30 Seconds to Mars frontman embarked on a spiritual quest around India for inspiration and it was during his trip that he wrote and recorded several tracks from their fourth album in a mobile studio, which helped make the record a "new beginning" for the band.
"I think the first three albums are kind of a trilogy in a sense and this is a new beginning. It was an unforgettably journey through this magical land. It was about absorbing the culture. I met wonderful people and went off the beaten track."
Part of this fresh start for the band - also made up of Jared's brother Shannon and Tomo Milicevic - included leaving behind the emotions captured on their last album, This Is War, and instead being more "reflective" through their music.
Click to continue reading Jared Leto Visited 'Magical Land' to Write Album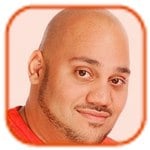 Posted by Andru Edwards Categories: Artist News, Concerts / Tours, Electronic, Pop, New Releases,
Daft Punk have no plans to tour Random Access Memories. The French electronic duo - Thomas Bangalter and Guy-Manuel de Homem-Christo - are set to release their fourth studio album next week and although their 2013 comeback has already received rave reviews, they don't believe they can bring the record to life on stage.
When asked about the possibility of a tour by BBC Radio 1's Zane Lowe, they said, "We're not interested in touring right now for a few reasons. We have just spent five years working on this record trying to bring life back to the art of recording."
It seems even their family are keen for them to take their LP around the globe, with manager and unofficial third member Paul Hahn admitting he often gets nagged about the group's plans. "My mum asks me every day if we're going on tour. Everybody does. We have been very inspired to do something in the live performance space, but for us right now we're very concentrated on the launch and getting this music out to people in a way that's positive. We want this album to have a cultural and artistic impact," he told Billboard.
Click to continue reading Daft Punk Have No Plans to Tour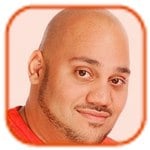 Posted by Andru Edwards Categories: Artist News, Alternative, Rock, New Releases,
30 Seconds to Mars were almost destroyed by a legal battle. The group admit their future was in doubt when Virgin Records and EMI Music sued them for $30 million in 2009, citing breach of contract, and because the sum was so huge, the band had no choice but to fight the case in order to save their futures.
"The last record we had quite a few problems. We battled our record company. They sued us for $30 million. We made a film about it called Artifact, a documentary that is coming out later this summer. It was mind-blowing, The number was too big to conceptualize it but it was very real. Not only was there the financial risk at stake but there was the risk of losing our careers. We felt we had an important and just fight. I am glad we stood up for what we believed in. Ultimately we were victorious and we are here. The story went exactly as it was supposed too," frontmnan Jared Leto said.
Click to continue reading 30 Seconds to Mars Almost Ruined by Lawsuit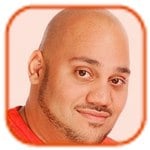 Posted by Andru Edwards Categories: Artist News, Collaborations, Upcoming Releases, Pop, New Releases,
Mariah Carey feels there is a "lot of pressure" on her new album. The diva released comeback track "#Beautiful," featuring Miguel, on Monday and is racing to complete her eleventh studio album in time for summer.
Taking about a release date, she told radio host Ryan Seacrest, "Probably we're talking about earlier than mid-summer, which is a lot of pressure on me because I want these last few records to be just as good as the first records I started."
Mariah wrote "#Beautiful" with Miguel and was impressed with how in tune with each other they both were in the studio. "We got together, he had starting writing this song with just the guitar riff. And I have to say this about him as a collaborator, sometimes when you haven't worked with somebody you don't know really what they do in the studio... And if they have the same kind of love for music that I have... And he's the truth. We just wanted to do something different that has a texture that feels fresh," she explained.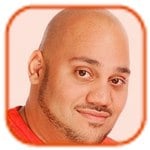 Posted by Andru Edwards Categories: Artist News, Gossip, The Charts, Dance, Pop, New Releases,
Psy is so successful because he's good fun.
The South Korean rapper's music manager Scooter Braun thinks - who is also partly responsible for Justin Bieber's stratospheric rise to fame - believes the "Gangnam Style" hitmaker has become a global sensation despite not singing in English because of the hilarity of his dance moves.
"People love to watch that guy dance. It makes people have fun, and I think music should be a release," he said.
Psy's second international release, "Gentleman," has racked up 224 million views since April 13, which Scooter - who signed the rapper to his label School Boy Records last year - believes could catch up to his 1.5 billion views for "Gangnam Style" if he keeps making people laugh: "It went like Number One [in the video chart] in, like, 52 countries, so it was kind of mind-blowing for us. But he's just fun. And I think he's coming to the US at the end of this week to start performing it on TV, and around the world. And he represents having a good time, so good for him."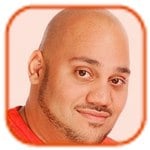 Posted by Andru Edwards Categories: Concerts / Tours, The Charts, Pop, R&B / Soul, New Releases,
Rihanna has set a new chart record in the US. The singer's latest single "Stay" - featuring Mikky Ekko - has become her tenth number one on Billboard Mainstream Top 40 Radio Airplay Chart.
By having ten number one's Rihanna topples Katy Perry's record run of nine number one tracks on the same chart. The "Umbrella" singer also holds further records in the same chart, including most entries on the chart for an artist, with 35 songs.
While Rihanna's chart performances are holding up, she is having a hard time of her current Diamonds World Tour, and has had to cancel four shows in the US leg due to a recurring bout of laryngitis. After cancelling two shows in Texas earlier this month, she apologized to fans, writing on Instagram, "I kept working because I thought two days off after the Vegas show would be enough time to recover and I f****ed up, those were two days off from hell and today is not different! I'm sad and disappointed about it!"
Tonight Rihanna will perform in Baltimore, Maryland, the first of the previously cancelled shows she has rescheduled.
© Gear Live Media, LLC. 2007 – User-posted content, unless source is quoted, is licensed under a Creative Commons Public Domain License. Gear Live graphics, logos, designs, page headers, button icons, videos, articles, blogs, forums, scripts and other service names are the trademarks of Gear Live Inc.