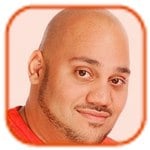 Posted by Andru Edwards Categories: Gossip, Music Videos, Pop, New Releases,
Lily Allen has hit back at music industry double standards in her comeback song, "Hard Out Here."
The 28-year-old pop star has re-emerged after a four-year hiatus from music and taken aim at the way female singers are treated compared to their male counterparts in the lyrics and music video for her new single.
The video (seen after the jump) sees Lily - who has had two children, 23-month-old Ethel and 10-month-old Marnie in recent years - undergo liposuction at the behest of her manager in order to look thin and glamorous after her break from music. Elsewhere in the clip, the singer mocks raunchy music videos as a troupe of scantily clad dancers writhe around behind her, pour champagne over their breasts and shake their posteriors.
Lily also appears to poke fun at singer Miley Cyrus as she attempts to twerk. The song's lyrics, meanwhile, see the sharp-tongued songstress point out the sexist double standards in the music industry: "If I talk about my sex life, you'll call me a s**t / When boys be talking about their bitches, no one's making a fuss." Later in the chorus, she blasts, "Forget your balls and grow a pair of t*ts / It's hard, it's hard out here for a bitch."
Click to continue reading Lily Allen Slams Double Standards in Comeback Song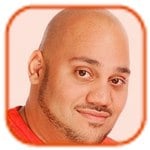 Posted by Andru Edwards Categories: Awards, Music Videos, Performances, Hip-Hop & Rap, Pop, R&B / Soul,
Eminem was among the big winners at the MTV Europe Music Awards last night, while Miley Cyrus caused controversy yet again.
The 41-year-old rapper won the Best Hip Hop and Global Icon prizes at the ceremony at the Ziggo Dome in Amsterdam - making him the artist with the most EMAs ever - and he celebrated his victory with a surprise performance of "Bezerk" before a scintillating rendition of "Rap God."
Miley ensured she remained in the spotlight by sparking up what appeared to be a joint on-stage and then smoking it with Will Ferrell, who was at the awards as his Anchorman alter-ego Ron Burgundy, before accepting her Best Video prize for "Wrecking Ball." The blonde star told the crowd, "I couldn't fit this award in my bag but I did find this..."
One Direction also won two accolades, Best Pop and Best UK & Ireland Act, and the band's 19-year-old hunk Harry Styles was named Best Look - beating the likes of Lady Gaga, Rihanna, Justin Timberlake and Rita Ora to the gong - however none of the boy band were at the ceremony to pick up their prizes.
Click to continue reading Eminem Wins Big at MTV EMAs as Miley Cyrus Causes Controversy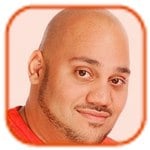 Posted by Andru Edwards Categories: Awards, Music Videos, Performances, Country, Dance, Electronic, Hip-Hop & Rap, Pop,
Eminem was crowned Artist of the Year at the YouTube awards.
The 41-year-old rapper walked away with the gong at the ceremony held in New York City Sunday night, while Taylor Swift's "I Knew You Were Trouble" won the YouTube Phenomenon award. The Video of the Year award went to the South Korean girl band Girls' Generation for their song, "I Got A Boy," while DeStorm Power received the Innovation of the Year prize. Macklemore and Ryan Lewis received the Breakthrough of the Year gong for their new anthem "Same Love."
Jason Schwartzman and musician Reggie Watts were presiding the first ever YouTube ceremony, which featured artists such as Lady Gaga and M.I.A making live music videos directed by the awards' creator Spike Jonze. The event, which was streamed live on the video sharing website, saw Lady Gaga perform her new single "Dope" for the first time.
Nominees were selected by the amount of YouTube views, likes, comments and subscription figures for different artists.
Click to continue reading Eminem Wins Artist of the Year at YouTube Awards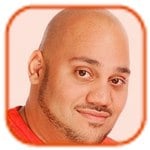 Posted by Andru Edwards Categories: Gossip, Music Videos, Upcoming Releases, Pop, R&B / Soul,
Beyonce's album is "almost done."
Producer Pharrell Williams has been working with the "Bow Down" hitmaker on her fifth album - which has been rumored for release throughout 2013 - and says she is nearing completion. "B's album is crazy. Let me tell you what it is. She's very particular. She's a Virgo. And she's not going to put it out until it's ready and feels like it's right to her. She's got a very specific taste. I guess that's the reason she's Beyonce. Her name is recognizable around the globe and that's huge. That comes from someone that has very particular taste. When you know what you want, you won't stop until you get it. [Other people are hearing her album] and are like 'Whoa!' And she's like, 'Yeah, I'm almost done.' And she's the queen," he said.
So far new tracks released by Beyonce in 2013 include "Standing on the Sun" and "Grown Woman," which were used in adverts, and she previewed another composition, "Bow Down / I Been On" on her blog, but the album is yet to get a title or release date.
Click to continue reading Beyonce's Album Near Completion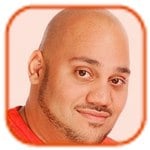 Posted by Andru Edwards Categories: Artist News, Gossip, Music Videos, Pop,
Emma Bunton claims the that Spice Girls were "sexy" but not "sexual."
The "Say You'll Be There" singer claims there is a huge difference between how the pop singers of today present themselves and how she and her bandmates - Geri Halliwell, Mel B, Mel C and Victoria Beckham - looked in their 90s heyday. "Back in the day the Spice Girls were fun and sexy. But we weren't sexual. Now people do take that next step and put it out there a bit more with their videos and stuff. If that's how someone wants to be and they're confident enough to bare themselves then that's completely down to them. But it's something that I personally wouldn't do. But I'm sure all this sexuality will be complained about and then it will be dropped again," she told The Daily Star.
Click to continue reading Emma Bunton: Spice Girls Were Not 'Sexual'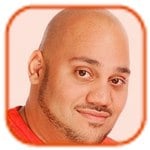 Posted by Andru Edwards Categories: Music Videos, Performances, Pop,
Britney Spears thinks it's her job to look more like a "sex kitten" than she really is.
The 31-year-old star's video for her new single "Work B***h" shows her flaunting her figure in sexy outfits while she whips her dancers and she claims this is a different role to what she plays at home where she is mother to sons eight-year-old Sean and seven-year-old Jayden - who she has with ex-husband Kevin Federline.
"I think it goes with what I do. It's my job to portray more of a sex kitten than what I really am at home with my kids," she said when quizzed on her sex appeal.
The pop star finds her stage persona therapeutic as it nothing like her real life and her performances give her the opportunity to portray a "different character." She explained, "As artists I think people who are really shy - I'm really shy in person - so when I get on stage, it's really good for me to become this different character because it's like therapy for me."
Click to continue reading Britney Spears Thinks That It's Her Job to Look Sexy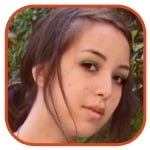 Posted by Robin Paulson Categories: Gossip, Music Videos, Pop,
As fans all over go gaga over Britney Spears' latest music video for "Work B***c," it has forced the pop star herself to question her hypersexual image.
In a recent interview with a Boston radio show, the mother of two commented on her experience in the editing room for the making of the music video: "Oh my god, we showed way more skin and did way more stuff for the video then what is actually there. Like, I cut out half the video because I am a mother and because, you know, I have children, and it's just hard to play sexy mom while you're being a pop star as well."
Click to continue reading Britney Spears Thought Her New Video Was Too Racy
Read More

| Jezebel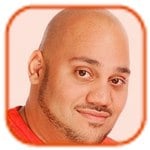 Posted by Andru Edwards Categories: Awards, Music Videos, Performances, Hip-Hop & Rap, Pop, R&B / Soul, Rock,
Lady Gaga will headline the first ever YouTube Music Awards.
The "Bad Romance" hitmaker will join Arcade Fire and Eminem on November 3 at the inaugural event which will honor artists who have shared their work through the popular video-sharing website.
"It's our chance to really celebrate the artists and the songs that have become hits on YouTube over the past year," said YouTube's vice president of marketing Danielle Tiedt.
There will be a number of performances taking place across the globe - including Seoul, Moscow, London and Brazil - before a live 90-minute show which will be streamed from Pier 36 in Manhattan, New York City.
Director Spike Jonze - who has worked on videos for a host of top artists including Weezer, P. Daddy, the Chemical Brothers, Bjork and R.E.M. - has been cast as creative director for the production and is looking forward to working with the talent. "Instead of bands performing to an audience on a stage, we're going to have a warehouse with all these different sets and try to make live music videos throughout the night. The idea is let's get a bunch of interesting artists together and have a night that's all about making things," he said, according to the Los Angeles Times newspaper.
Click to continue reading Lady Gaga to Headline YouTube Music Awards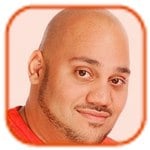 Posted by Andru Edwards Categories: Gossip, Music Videos, Pop, New Releases,
Britney Spears' "Work Bitch" video has been banned in the UK.
The song not only sees the star say the word "bitch" 19 times, but also displays it written in neon, as well as numerous racy scenes featuring dancers being whipped and in bondage gear, making it unsuitable for broadcast by British TV stations before 10pm. While channels have called for a "clean" edit of the video to show in the day, so far Britney's people haven't decided if they will provide one.
"While the video has gone down a storm online, it's a bit too much to play on TV. Music stations like The Box and MTV have their hands tied," a source said.
Not all the tracks on Britney's forthcoming eighth album will be so racy, as she has also co-written an "emotional" ballad called "Perfume" with Sia - who has been behind hits for Rihanna, David Guetta and Flo Rida - about her life. "'Perfume' is a really personal track and very emotional. This is the first album Britney has completely co-written. It's all about her feelings and experiences and she's very proud of it," the source added.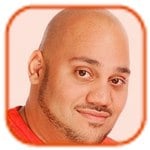 Posted by Andru Edwards Categories: Artist News, Music Videos, Videos, Pop,
Miley Cyrus felt very vulnerable while filming her new music video. The 20-year-old singer, who is engaged to The Hunger Games star Liam Hemsworth, appears naked in the video for her new song "Wrecking Ball" but claims she was more nervous about exposing herself emotionally on camera.
"I think the video is much more. If people get past the point I make, and you actually look at me, you can tell I look more broken than even the song sounds. The song is a pop ballad that everyone can relate to; everyone has felt that feeling at some point. If people can take their minds off the obvious and go into their imagination and see what the video really means, it is so vulnerable. Actually, if you look at my eyes I look more sad than actually my voice sounds on the record. It was a lot harder to do the video than it was to record the song. It was much more of an emotional experience. I was actually panicking last night because I felt like, for me, with 'We Can't Stop,' there was all this anticipation and all this time to build up to this one single. I have been so busy right now with 'We Can't Stop' still doing what it's doing and catching fire not just in the states but all over the world...I feel like I have so much going on."
© Gear Live Media, LLC. 2007 – User-posted content, unless source is quoted, is licensed under a Creative Commons Public Domain License. Gear Live graphics, logos, designs, page headers, button icons, videos, articles, blogs, forums, scripts and other service names are the trademarks of Gear Live Inc.