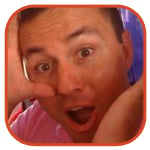 Posted by Seth Combs Categories: Collaborations, Music Videos, Hip-Hop & Rap, Soundtracks,
World AIDS day was the catalyst for the launch of (RED)WIRE, a digital music magazine raising funds to help combat AIDS in Africa. U2, Sheryl Crow and others have videos posted already, as does one Jay-Z. His latest video for the song "Brooklyn We Go Hard" is absolutely incredible and you are required to watch and listen to it multiple times.
Watch it because the incredible Typographic Illustration skills are from none other than Evan Roth, who was kind enough to include the source code in this video as well. Expect to here this track non-stop starting next month, as it's included in the upcoming NOTORIOUS film. Yes, it's produced by Kanye West but NO, there is not a single note of Auto-Tune in this track.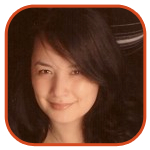 Posted by Veronica Santiago Categories: Collaborations, Music Videos, R&B / Soul,
After watching Rihanna's new video for "Rehab," ask yourself these questions:
Did Rihanna's character actually know the guy (a.k.a. Justin Timberlake) on the bike, or did he randomly stop to use her shower?
If you were to live in a desert, what pair of earrings would you wear?
Who does the black hood/cap look better: Rihanna or Grace Jones?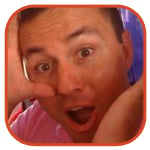 Posted by Seth Combs Categories: Music Videos, Hip-Hop & Rap, R&B / Soul,
Let's face it, Kanye West has blown a lot of people away with the release of "Love Lockdown" and "Heartless" from his upcoming album 808s and Heartbreak. In case you haven't heard it yourself, you can download Heartless for free.
This new album has already caused a lot of buzz as people have been commenting on the heavy usage of Auto-Tune and the dark vibe. Whether you like the tracks or not, there is no doubt this album is going to be unlike anything he has ever done before. In the "Heartless" video, Kanye is focusing on the visual aspect. Teaming up with Hype Williams, Kanye and crew have released the video, featuring a new animation technique called rotoscope. Take a peek and then give us your thoughts.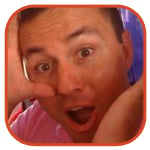 Posted by Seth Combs Categories: Industry News, Music Videos,
You read the title right, MTV is actually going back to its roots and playing videos. Well, I should actually clarify this statement. Last week, MTV launched MTVMusic.com, offering up every video ever played on MTV for your viewing pleasure. The site is simple, clean and I will probably log about a million hours a week on it just sorting through the Vintage Videos section. Since I will be on the site so much jumping from Grandmaster Flash to Genesis, I'll post a vid of the week for your viewing pleasure to get you back into the swing of music videos. For week 1, we're going back to Duran Duran and Hungry Like The Wolf. It's a bit of eighties brilliance featuring face paint, a ridiculous story line and eighties hair. Enjoy!
Read More

| MTV Music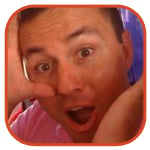 Posted by Seth Combs Categories: Music Videos, Dance, Pop,
Described by some as the Korean Britney Spears, BOA, which stands for Best of Asia, is hitting the States with her single Eat You Up. The single has already hit #3 in the iTunes Dance Chart and there are talks about a Flo Rida remix. I know what you're thinking…is BOA really as good as her name proclaims? I've personally never ventured to Asia so I am not qualified to judge, but based on the single, I'm going to say no. Don't get me wrong, this is a great dance song, but I can think of at least 10 things off the top of my head which can easily top that title.
Watch the video after the break, and tell me if I'm wrong. Don't be swayed by her dance moves. Leave your thoughts in the comments.
Click to continue reading BOA's Eat You Up single, video
Read More

| Best of Asia, Bring on America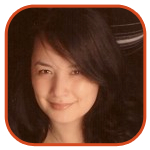 Posted by Veronica Santiago Categories: Music Videos, Pop,
In case you weren't planted in front of the Disney Channel yesterday, here's your chance to watch the official video for "Lovebug."
The Jonas Brothers clip - the latest for their A Little Big Longer album - features actors Camilla Belle (10,000 BC) and Josh Boswell in a period love story. (Those who are old enough to remember the '80s might feel like they are watching Elton John's "I Guess That's Why They Call It the Blues.")
After the jump, you can see the trio briefly talk about the making of the video.
Click to continue reading Watch the Official Video for Jonas Brothers' Lovebug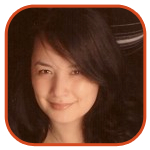 Posted by Veronica Santiago Categories: Music Videos, Pop,
Forget the preview pics. Now it's time to watch Britney's new "Womanizer" video in full.
In the clip, Spears plays a sexy waitress, a sexy limo driver and a sexy office worker. (Sense a theme?) She also spends a great deal of time in the nude. (I guess there's no point in wasting that toned up body.) Not surprisingly, "Womanizer" was directed by Joseph Kahn, the same man who had her in a barely-there sparkly number for her "Toxic" video.
Britney's next album, Circus, drops on December 2.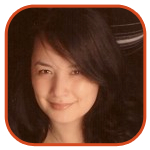 Posted by Veronica Santiago Categories: Music Videos, Pop, R&B / Soul,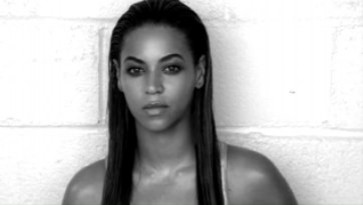 While it's customary for artists to debut one single at a time, Beyonce Knowles recently previewed two tracks from I Am…, her third solo album.
In a message posted on her website, the 26-year-old revealed that it took longer to create this "baby" than anything else she's done in over 10 years. Then again, she did record over 70 songs for it.
"I have worked on this album for close to one year. I have taken the time so I can create my sound. Something that says who I am at this stage in my life. I have poured my heart and soul into it. It is my baby. It is the most time I have spent on any project since my first records as a member of Destiny's Child when I was 15 years old. I have recorded over 70 songs and have created a sound that reveals all of me. I am in a different place right now and I wanted people to see the many sides of me. The music is upbeat for the dance, fun side and it is reflective, passionate and serious for the personal side. I have taken risks here. I am not afraid and my music will explain it all. There is no label or tag on my sound. It's me and I am so excited to share it with the world on November 18."
Click to continue reading Check Out Beyonce's Two New Music Videos
Read More

|
E! Online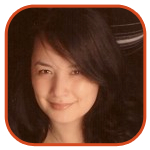 Posted by Veronica Santiago Categories: Music Videos, Pop,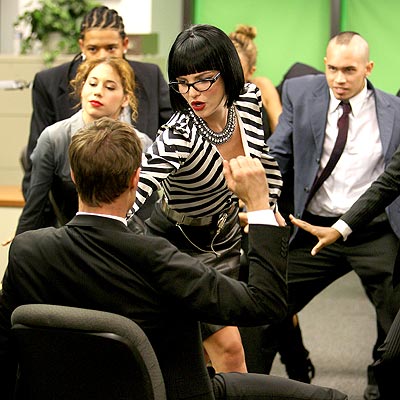 Last year at this time, fans were getting their first look at Britney Spear's horrible video for "Gimme More." Now in just a few short days, we'll get our chance to see what a revamped Spears has been working on.
"Womanizer," the first single off the singer's upcoming album, comes at a time when the 26-year-old's life is on an upswing. Just last month, Britney picked up three awards at the 2008 VMAs for her "Piece of Me" video. Even though she repeated the same acceptance speech several times, it was hard denying a marked improvement since her last appearance.
This Friday, viewers of 20/20 will get the first opportunity to preview "Womanizer." In the video, a physically-fit Britney takes on three different characters. (Thankfully, a woman dancing around a stripper pole is not one of them.) You can see two more of her looks after the jump.
Click to continue reading Preview Pics from Britney Spears' Womanizer Video
Read More

|
New York Daily News
© Gear Live Media, LLC. 2007 – User-posted content, unless source is quoted, is licensed under a Creative Commons Public Domain License. Gear Live graphics, logos, designs, page headers, button icons, videos, articles, blogs, forums, scripts and other service names are the trademarks of Gear Live Inc.