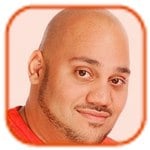 Posted by Andru Edwards Categories: Gossip, Leaks, Pop, R&B / Soul, New Releases,
Beyonce has released two new tracks, "Bow Down" and "I Been On." The 31-year-old singer unveiled an audio clip of her first new material since 2011's 4 album on her website yesterday. The track was accompanied by a photo of the singer as a child standing in a room full of trophies.
Lyrics include the lines, "I know when you were little girls you dreamt of being in my world / Don't forget it / Respect that / Bow Down b****es." Elsewhere she sings, "I took my time to live my life but don't think I'm just his little wife / Don't get it twisted this is my sh*t."
The clip takes pieces from two different songs, "Bow Down," which has reportedly been produced by Hit-Boy and "I Been On" which is thought to have been made with Timbaland.
Beyonce's lyrics appear to refer to her absence from the music industry as she has become a mother to daughter Blue Ivy, now 14-months, and her husband, rapper Jay-Z, but her choice of words and apparent attitude have divided opinion. "I'm not sorry that @beyonce is a trend-setter and doesn't sound like everyone else. It's about changing the game #beyhive (sic)" one fan wrote on Twitter.
Click to continue reading Beyonce Releases Controversial New Material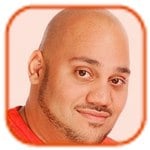 Posted by Andru Edwards Categories: Gossip, Industry News, Leaks, Hip-Hop & Rap,
Snoop Dogg does not think the music industry is in a state of decline. The legendary rapper believes artists in the industry still have ways of controlling their output, and even those new to the scene can find a break if their material is good enough.
"There's certainly ways to maximize the mistakes that we've made with CDs and the crash and people stealing music: You can still control the material. Now, you can make a video and put it on YouTube and display your skills: record label staffers are sitting in an office all day, every day, looking for it. It's definitely not as bad as people want to make it."
He thinks those who are struggling are doing so because they are stuck in the past and need to see things differently. "A lot of people are still stuck in the 90s. They think the days still exist where you get a lot of money upfront and labels give you two or three videos with big budgets. That ####'s over with," he told The Hollywood Reporter.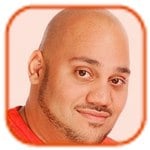 Posted by Andru Edwards Categories: Leaks, Release Dates, Upcoming Releases, Hip-Hop & Rap,
Will.i.am is recording new tracks for his solo album to replace those leaked online.
The Black Eyed Peas singer was so angry tracks from solo album #willpower leaked, he is writing new ones to replace them. This means the release date has been delayed from the original September 24, so he can go back into the studio.
Urging fans to help him find the culprit who shared the songs, he Tweeted, "I'm trying to finish #willpower...& now because of all the leaks I have push the album back to make new songs...I will give you updates soon. If you know anyone that knows the people responsible #stopthem (sic)"
The tracks were leaked shortly after the singer's car was stolen last month during a launch party for the album. An anonymous man later claimed to have stolen the car and posted a video online threatening to leak the album. In the video the anonymous man rummages through a bag, saying, "Now what's inside, let's take a peak, gadgets, gadgets, songs to leak. I'll leak them here, I'll leak them there - I will leak them everywhere."
Click to continue reading Will.i.am Records New Tracks for His Album After Songs Were Leaked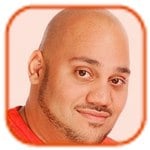 Posted by Andru Edwards Categories: Collaborations, Leaks, Upcoming Releases, Pop,
Kesha has hinted her new single could feature Rihanna.
The "We R Who We R" hitmaker posted a video teaser for her track "Die Young," which features a waffle house waitress holding a piece of paper with an "R" written on it, which looks much like Rihanna's logo. A caption then flashes on screen which reads, "What's it all mean??? (sic)"
Also in the video, Kesha sings the song's chorus to a group of confused commuters on the Tokyo metro. Another caption reads, "Getting closer. get hyped. eternal boners (sic)."
Kesha - famed for her songs about getting drunk and partying - has previously said she plans to show her "vulnerable" side on her second, as-yet-untitled, album.
Click to continue reading Kesha Single to Feature Rihanna?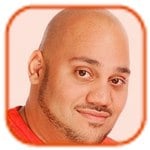 Posted by Andru Edwards Categories: Gossip, Leaks, Upcoming Releases, Hip-Hop & Rap,
Kanye West raps about Kim Kardashian's sex tape in his new song.
The "Stronger" rapper - who has been dating the reality TV star for around five months - appears to make reference to Kim's infamous 2007 tape in latest track "Clique." The song - which was leaked to gossip website TMZ.com and will be featured on his album Cruel Summer - includes the line, "Eat breakfast at Gucci. My girl a superstar all from a home movie."
The sex tape stars Kim and her Kardashian and ex-boyfriend Ray J, and after it was leaked online, the 31-year-old socialite became a huge star. While he is singing about the sex tape, it was recently claimed Kanye - who has known Kim for four years - had refused to watch it.
"For all his bad-boy image, he's quite old-fashioned and [while they were still just friends] he thought it inappropriate to view Kim's tape. Now that they are a couple, there's no way Kanye's ever going to look at it," a source said.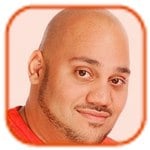 Posted by Andru Edwards Categories: Artist News, Concerts / Tours, Leaks, Rumors, Pop,
Madonna appears to have taken a swipe at Lady Gaga during rehearsals for her MDNA tour.
The 53-year-old singer took a pop at her younger rival as she performed "Express Yourself" on stage in Israel before launching into Gaga's "Born This Way," which has often been accused of being overly similar to her own song. Madonna then seemed to confirm that she was making a dig at Lady Gaga by singing "She's Not Me" from her 2008 album Hard Candy, in leaked video footage which has appeared on YouTube.
This isn't the first time Madonna has referenced the similarities between the two songs. "I thought, 'What a wonderful way to redo my song.' I mean, I recognized the chord changes. I thought it was... interesting," she previously said.
Other musicians have also weighed in on the debate with Noel Gallagher calling Gaga, who is currently on her Born This Way Ball world tour: "I don't give a f***ing monkey's about Lady Gaga. It's all about the meat suit and the controversy. Is it about music? Really? She's got the publicity side sorted, but where's the f***ing music. Her album gets played a lot around my house by my daughter and it's Madonna-lite. Madonna was hardcore. She took it to the edge musically as well as everything else. Twenty years from now, will we listen to Lady Gaga? No. She might think she is making a stand for the freaks and the weirdos. But they're not going to have any decent f***ing music to play are they?"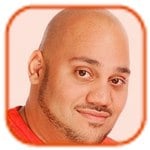 Posted by Andru Edwards Categories: Collaborations, Leaks, Alternative, Rock,
A duet between Kurt Cobain and Courtney Love has surfaced online. The late Nirvana singer and his wife can be heard singing together on the track, "Stinking of You," which was never released, but appears in a new documentary film about Patty Schemel, former drummer with Courtney's band Hole.
In the video clip, Courtney can be seen playing an acoustic guitar while she and Kurt sing. The couple's daughter, Frances Bean, looks on. The documentary in which the song appears is called, Hit So Hard: The Life And Near Death Story Of Patty Schemel, and tells the story of the drummer and her self-destructive streak, as well as the Seattle music scene which spawned grunge in the early 90s.
Last week former Hole guitarist Eric Erlandson claimed Kurt had recorded enough material for a solo album before he committed suicide in 1994: "He was headed in a direction that was really cool. He was going towards, a solo album but working with different people. I was really excited about some of the stuff he was working on. I got to see him play it in front of me. That's why I was really sad when he died. He was cut short. Who knows where this music would have gone?"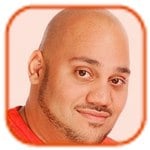 Posted by Andru Edwards Categories: Leaks, Upcoming Releases, Pop,
A 31-year-old man Spanish man has been arrested over the leak of a new Madonna track. The suspect, identified only by the initials J.M.R., was arrested in the city of Zaragoza in northern Spain yesterday then subsequently charged and released, according to a police statement.
The leaked song, "Gimme All Your Love," surfaced online in November, greatly upsetting the singer and her team, with manager Guy Oseary urging fans to help track down the person responsible. He tweeted at the time, "Madonna told me this morning 'my true fans wouldn't do this'- whoever is responsible for this leak, we ask that you please stop (sic)! I'm very happy with the positive reaction to the demo, but we are very upset with whoever leaked the song!!!!!!!! (sic) We are asking that the fans please help us police any more leaks. We have a lot in store for you, but please respect the process (sic)."
Lawyers working for Madonna traced the leaked track to Spain and police said they found recordings of the song in a search of the suspect's belongings.
(FYI - You can also follow Albumista on Twitter.)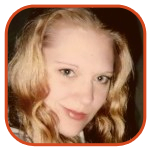 Posted by K.C. Morgan Categories: Gossip, Leaks, Upcoming Releases, Videos, Pop,
Lady Gaga's "Judas" has unexpectedly leaked onto the Web, and it's already too hot for some listeners to handle. The lyrics, ostensibly written from the point of view of the Bible's Mary Magdelene, have some believers enraged.
The Catholic League has already taken offense to the song, but that was even before the single leaked onto the Internet. The content of the song itself -- not to mention the title -- won Gaga a heated response. In a statement, League president Bill Donohue said "this is a stunt," and "Lady Gaga tries to continue to shock Catholics and Christians in general."
Take a listen to the video and decide for yourself -- sinfully good, or just plain sinful?
Read More

| Huffington Post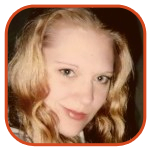 Posted by K.C. Morgan Categories: Leaks, Performances, Videos, Soundtracks,
How to Succeed in Business Without Really Trying hasn't yet opened on Broadway, but someone managed to sneak a video recorder into one of the preview shows. We're using their daringness to bring you a video of Harry Potter Daniel Radcliffe singing on the big stage. Frankly, we're pretty impressed. Not too bad for a boy wizard!
Read More

| Perez Hilton
© Gear Live Media, LLC. 2007 – User-posted content, unless source is quoted, is licensed under a Creative Commons Public Domain License. Gear Live graphics, logos, designs, page headers, button icons, videos, articles, blogs, forums, scripts and other service names are the trademarks of Gear Live Inc.