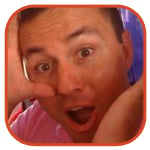 Posted by Seth Combs Categories: Hip-Hop & Rap, Free Music Downloads,
GIFTED - that's the word that comes to mind when talking about Mos Def. You may be thinking host of Def Poetry, or star of Be Kind Rewind - or maybe you've just come across him as #69 in the Stuff White People Like blog. No matter how you came to know Mos Def, you should know his skills are grounded in music.
Listen for yourself, with this free download of "Life in Marvelous Times" off his upcoming album The Ecstatic, hitting stores in December.
Read More

| RCRD LBL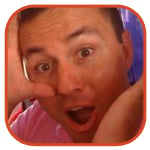 Posted by Seth Combs Categories: Collaborations, Leaks, Hip-Hop & Rap, Free Music Downloads,
Theater of the Mind, the upcoming album from Ludacris hits stores on November 24th, and after hearing several tracks, we feel pretty confident in saying that it's going to blow up. Don't believe me? Download I Do It for Hip Hop" featuring Jay-Z and Nas and tell me if I'm wrong.
Read More

| Pigeons and Planes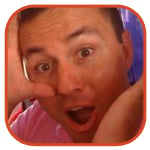 Posted by Seth Combs Categories: Collaborations, Leaks, Hip-Hop & Rap, R&B / Soul, Free Music Downloads,
Okay, I am now beginning to believe all tracks from Kanye West's upcoming album 808s and Heartbreak will be leaked prior to the November 24 drop date. Case in point, the latest released track "Amazing" featuring Young Jeezy, which showed up today. True to the rest of the album, Kanye uses Auto-Tune technology and tears it up once again. Download "Amazing" here, and be sure to check back tomorrow for the next track.
Read More

| The Fader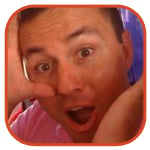 Posted by Seth Combs Categories: Leaks, Hip-Hop & Rap, R&B / Soul, Free Music Downloads,
Another leak of another great song from Kanye West's upcoming album 808s and Heartbreak, this time from the one and only Broke Mogul. Like "Love Lockdown" and "Heartless," the latest track "Any Way" is heavy on Auto-Tune technology. Unlike the previous songs, this one's got a pumping beat. I don't know about you, but I'm ready for this album to hit the streets. Download "Any Way" and give us your thoughts.
Read More

| Broke Mogul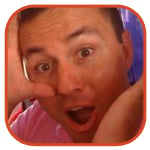 Posted by Seth Combs Categories: Music Videos, Hip-Hop & Rap, R&B / Soul,
Let's face it, Kanye West has blown a lot of people away with the release of "Love Lockdown" and "Heartless" from his upcoming album 808s and Heartbreak. In case you haven't heard it yourself, you can download Heartless for free.
This new album has already caused a lot of buzz as people have been commenting on the heavy usage of Auto-Tune and the dark vibe. Whether you like the tracks or not, there is no doubt this album is going to be unlike anything he has ever done before. In the "Heartless" video, Kanye is focusing on the visual aspect. Teaming up with Hype Williams, Kanye and crew have released the video, featuring a new animation technique called rotoscope. Take a peek and then give us your thoughts.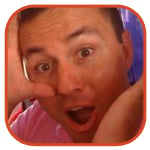 Posted by Seth Combs Categories: Collaborations, Hip-Hop & Rap, Remixes, Rock, Free Music Downloads,
Yesterday, an email pops into my BlackBerry from the one and only Mick Boogie, talking about the latest mix he completed with Terry Urban, Viva La Hova. In it, they blend Jay-Z and Coldplay in a way that has to be heard to fully appreciate.
As Mick Boogie explains it:
"In addition to self-producing a few tracks ourselves, we reached out to some of our favorite producers in the game… from Jay-Z's collaborator 9th Wonder, The Kickdrums (50 Cent, TI) and Cookin' Soul (The Game, Dipset) to up and comers like 6th Sense, nVMe and Garbs Infinite.
After assigning all the producers samples and snippets that we felt fit their musical talents, we began the process of assembling as many Jay-Z vocal tracks as we could find. As the submissions came back, one by one, we decided which Jay-Z verse would fit this particular interpretation of Coldplay's sounds.
As we began piecing together the correct verses to match the correct beats, it became clear how truly amazing this project really is. This is what real music is supposed to sound like. The lyrical elegance of Shawn Carter, the vocal magic of Chris Martin, the finely tuned instruments of Coldplay, the creative visions by our team of producers, and lastly, our analysis of which Jay verse best fit each track."
Grab Viva La Hova and tell us what you think in the comments.
Read More

| Mick Boogie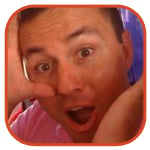 Posted by Seth Combs Categories: Leaks, Upcoming Releases, Hip-Hop & Rap, Free Music Downloads,
I'm not going to say it's hard to be Kanye West, but when you listen to the two released tracks from his upcoming album 808s & Heartbreak, you feel something. From the sound of these tracks, I'm going to say this album is going to be unlike any other in his collection. The release of this album is already unique with a listening party involving Italian designer Vanessa Beecroft, an LA gallery, and 40 naked women (sorry, no photos.)
The first single, "Love Lockdown," has Kanye using Auto-Tune technology, diving deep into his heart about the hardships of love. Now, he comes out with "Heartless," which delves into even deeper, darker places. With a brooding beat and lyrics like, "somewhere far along this road, he lost his soul, to a woman so heartless", it's like an Auto-Tune freight train of pain, sorrow and heartache that will run you over. Feel it for yourself by downloading the track.
Don't say we didn't warn you.
Read More

|
Fader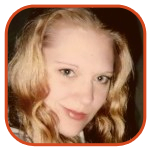 Posted by K.C. Morgan Categories: Upcoming Releases, Hip-Hop & Rap,
Just when you thought Eminem was well off the rap radar, the former superstar is in the spotlight again. His "I'm Having a Relapse" is making the rounds of the Internet, there's talk of a possible new tour…and he's even got a book coming out.
I know what you're thinking - does it carry a parental warning? Can the rapper who can't get through a ditty without dropping the "f-bomb" several times really compose a coherent literary sentence? According to early reviews, the memoir is a rather poignant look at the life of this poor kid-turned celebrity.
The book, "The Way I Am" details the childhood and growing years of Marshall Bruce Mathers III (better known as Slim Shady, Eminem and "that white guy who raps"). The 200 pages of the book are stuffed with text and never-before-publicly-seen pictures that take fans inside the hard life of this celeb.
The tome's prologue offers some insight into where Eminem has been hiding since 2006, when the death of his best friend Deshaun Holton (rapper Proof) caused him to leave the limelight. "After he passed, it was a year before I could really do anything normally again," the book explains. "It was tough for me to even get out of bed, and I had days when I couldn't walk, let alone write a rhyme."
Proof, also a Detroit denizen, helped get Slim Shady into the city's scene.
The book actually holds back little. Eminem recounts his drug abuse problems, how he invented the character Slim Shady and even his love life. It hits shelves tomorrow, conveniently close to the time when his latest album, Relapse, will debut (which will be some time before the year 2008 is over).
Read More

|
Yahoo News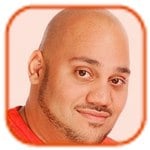 Posted by Andru Edwards Categories: Rumors, Videos, Hip-Hop & Rap,
It's been years since we heard from rap superstar Eminem, but just as quickly as he disappeared from the scene four years ago, talk of his return is taking over at the water cooler of hip hop. His last original album was Encore (iTunes), back in 2004. A year later he released a greatest hits album, Curtain Call, with no new material on it. Then in 2006 he led a project called The Re-Up, but again, his lyrical contributions were sparse. Just when we were about to write off Slim Shady, we got word that he was going to be dropping an album by the end of the year. We figured that was near impossible, so we didn't report on it. Then, out of nowhere, everywhere we turned we were reading quotes from Eminem himself, saying he has been back in the studio, and is aiming at getting his album, Relapse, out the door before the end of 2008. That means sometime in the next 9 weeks or so.
A taster track, "I'm Having a Relapse", has already been leaked to the Internet, and is featured in the video above. Do be aware that there is some offensive language in the track. Rumor has it that Dr. Dre is producing most of the album (which likely explains the delay in his album, Detox,) and if that is the case, then we can likely expect a return to the roots of The Slim Shady LP (iTunes) and The Marshall Mathers LP (iTunes), both runaway hits. 50 Cent is also reportedly working with Eminem on the album as well. Hopefully, we'll find out if Em is truly back again before Christmas.
© Gear Live Media, LLC. 2007 – User-posted content, unless source is quoted, is licensed under a Creative Commons Public Domain License. Gear Live graphics, logos, designs, page headers, button icons, videos, articles, blogs, forums, scripts and other service names are the trademarks of Gear Live Inc.